I can't believe that it has already been three weeks since we have been back from our trip to Miami, Florida! Before it gets too late and I forget about all the fun things we did in Miami, I thought I would share a blog post about the best things to do in Miami South Beach Florida!
I also want to share some of the best beachfront hotels, as well as the best restaurants and shopping areas in Miami in this post!
Why We Chose Visiting South Beach Miami, Florida!
Before booking our trip to South Beach, Miami Florida, we booked a trip to Mexico! We LOVE the beautiful and warm Mexican beaches and their incredible resorts! With only 3 weeks left before our trip to Cancun, we realized Valentina's passport was expired!
Due to the Covid delays in all passport processing, we realized we do not have enough time to even "expedite" her new passport! We were SOOO disappointed… We started looking for some nice warm beaches in the United States.
For more "warm beaches" getaway, click here!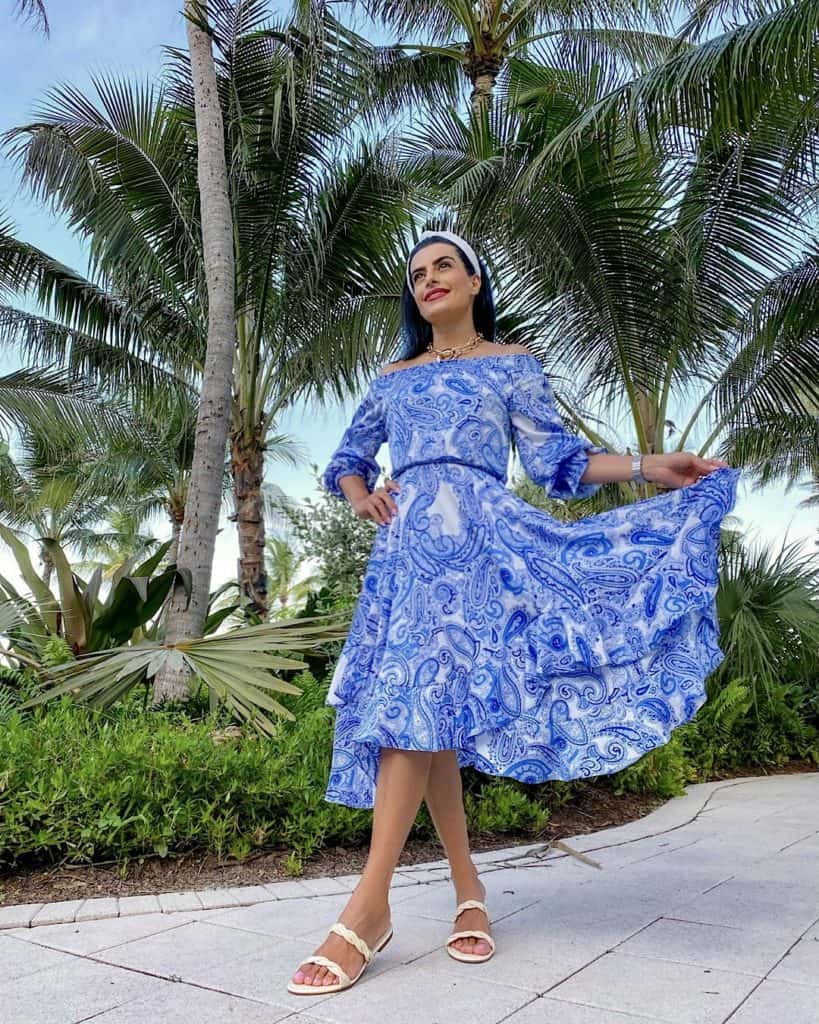 We looked at Hawaii at first, however, most Hawaiian resorts required Covid testing for children aged 5 and older. We did not want to put Valentina through a round trip Covid test… Therefore, Hawaii was not the best option for us this year.
We wanted to go on a beach trip so bad!!!! So, we decided South Beach, Miami was our best option! I have always thought Miami was not a place for kids (like Vegas). Miami offers great nightlife, amazing bars, fun clubs, and incredible restaurants that I honestly did not think we could fully experience the city with kids! But I am so glad we decided to travel to Miami anyways! This city offers something for everyone (families, couples, or singles).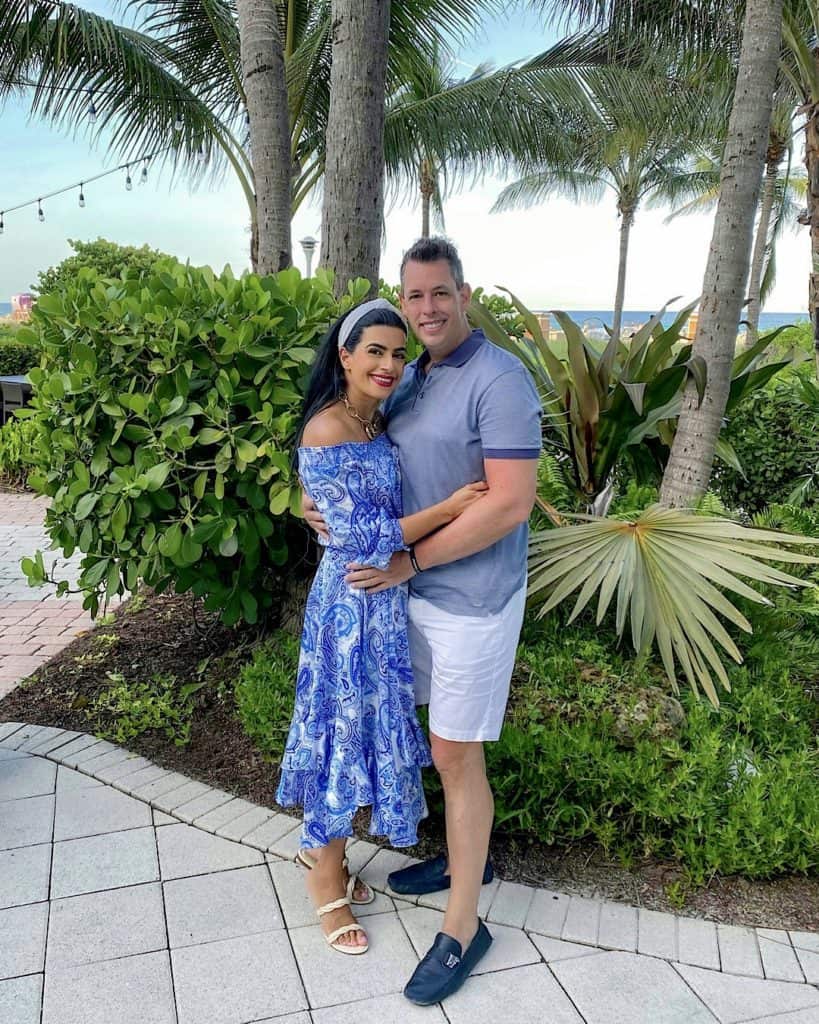 Best Times to Visit South Beach Miami Florida
March-May: According to Travel US News, the best time to visit Miami Beach is between March and May when the sun shines with temperatures in the high 70s and low 80s during the day.
June-Aug: June is the start of the Atlantic hurricane season. This is the busiest season when schools are still closed for summer break, and the beach gets packed with tourists! With temperatures in the high 80s and lower 90s, you will need lots of sunscreens! We spent most of our resort time swimming in the pool and the ocean… Therefore, we did not really feel the crazy "heat"!
We visited Miami the first week of August right before Valentina's school started. The first day we arrived was the only day that it rained! We got lucky!!!
September-November: We were told by locals that September through November is the peak "hurricane season"! I personally do not like to book any trips to Miami or anywhere else during the hurricane season! You will not be able to go out for a walk, eat on the patio, enjoy the ocean view or do any other adventures while it is raining like crazy!
December-February: The temperature is in the mid-70s and has the lowest humidity. The weather is simply gorgeous… However, it is too cold to swim in the ocean!
What Part of Miami is the Best to Stay?
Before booking our hotel, I did a lot of research on where to stay in Miami! I should honestly say if you want to see the best parts of Miami, stay near South Beach! Throughout my research, I learned that some of the best areas to stay in Miami are South Beach, Miami Beach, Downtown Miami, Bal Harbour, Brickell, Coral Gables, Key Biscayne, Coconut Grove, or Design District.
Miami is such a vibrant city, and there are many neighborhoods to choose from. My favorite areas that we visited this trip were South Beach, Downtown Miami, and Design District because of how lively the neighborhood feels at night as well as during the day!
Which Hotels to Stay in Miami, Florida!
I think choosing the right hotel has a HUGE impact on your trip experience! By saying this, I do not mean that you will only enjoy your trip if you stay at a luxury hotel/resort! I simply mean you need to research the hotel to make sure the location and the service are what you are looking for!
When we were searching for hotels in Miami, we wanted to find a hotel that was "On the Beach", close to all the shops, restaurants and easy to get around the town. Some hotels in South Beach and Miami Beach ONLY have the "view" of the ocean/beach. This means that you will need to "walk" or get an Uber to get to the beach! We preferred not to book in those hotels (especially having our kids with us).
As I mentioned above, when we decided to book a trip to South Beach Miami Florida, it was SO last minute! Therefore, many hotels were sold out! We got so lucky that we were able to find a room at the Ritz Carlton South Beach!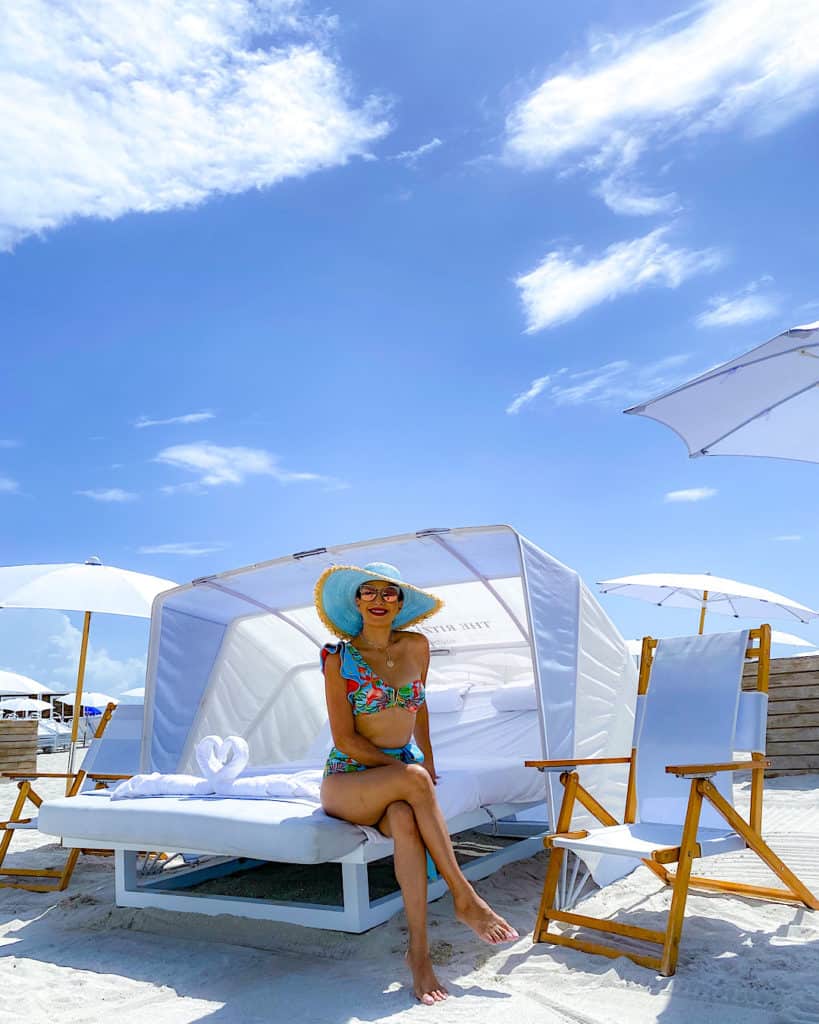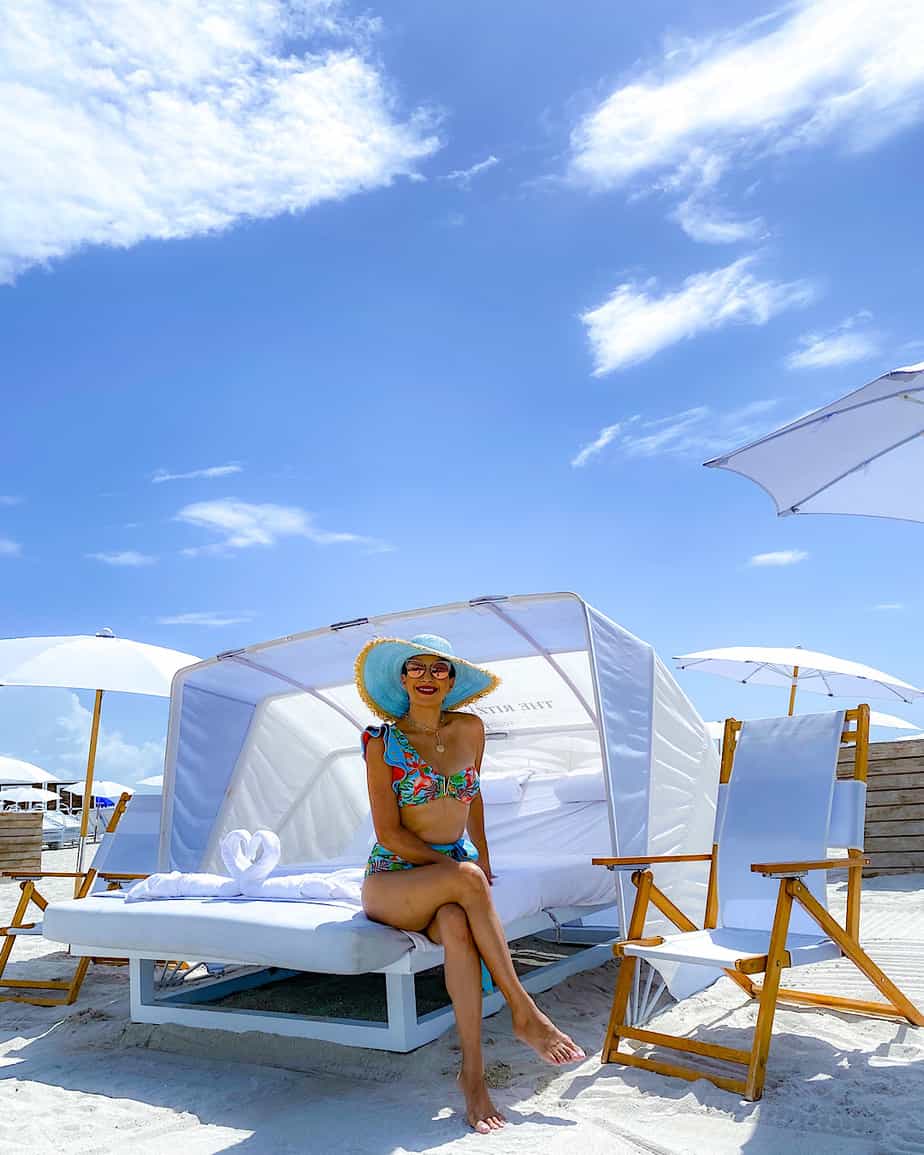 Top Miami Beach Luxury Hotels
As I mentioned, we booked our hotel at Ritz Carlton South Beach. I will share our experience at this hotel shortly!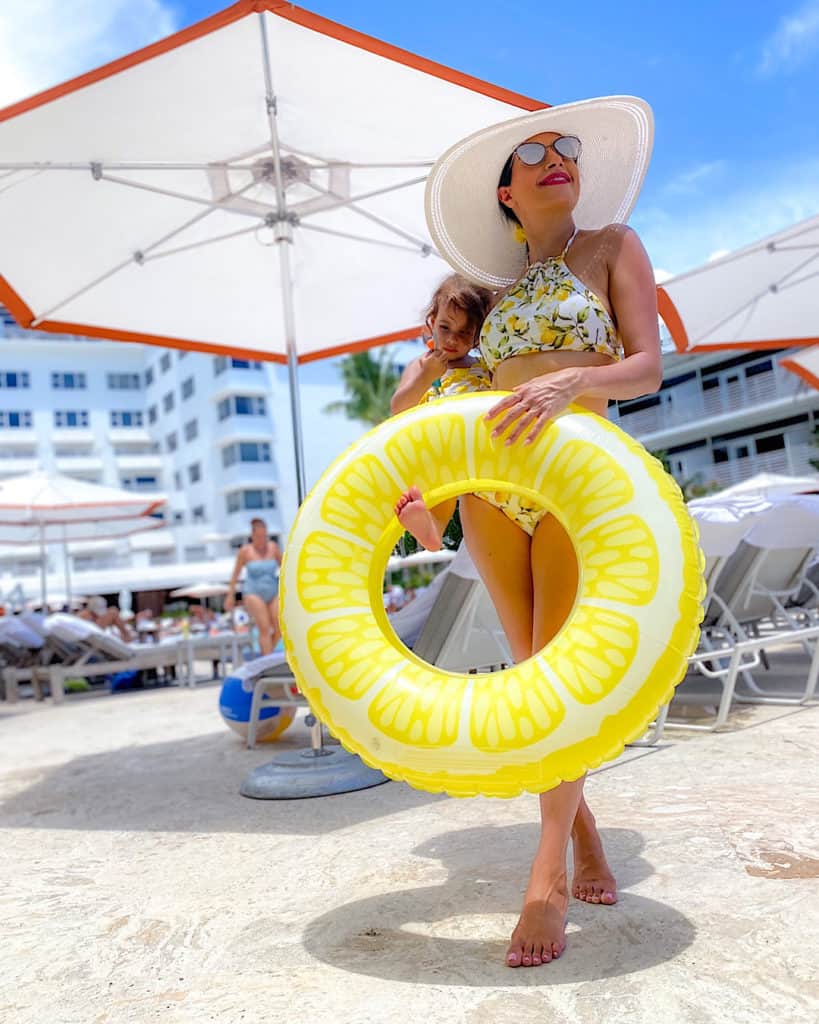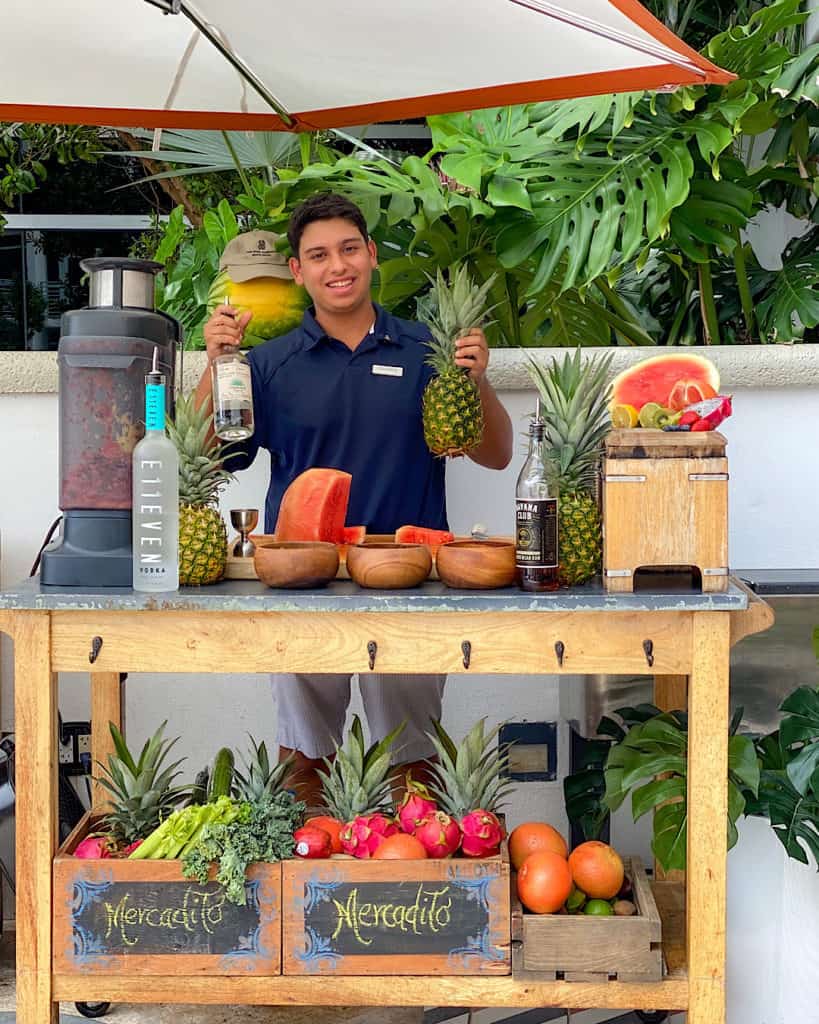 Here are some of the top Miami Beach luxury hotels: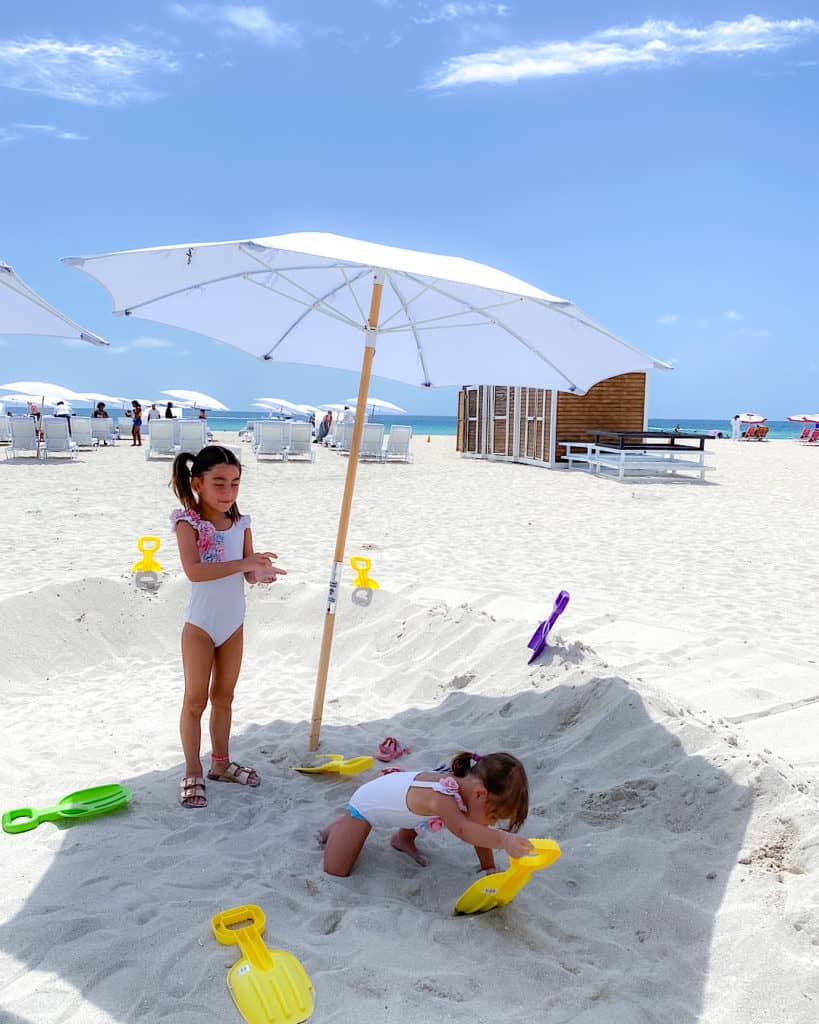 Our Experience at Ritz Carlton South Beach, Miami Florida
Prime location: The Ritz Carlton South Beach location is phenomenal and is in the heart of South Beach!! This was one of the main reasons we booked at this hotel! After reading many reviews about Ritz South Beach, we noticed many travelers were talking about how much they loved the location of this hotel!
The hotel is right on the beach and it is located between Collins Avenue and Lincoln Road. Lincoln Road Mall is a pedestrian road running east-west parallel between 16th Street and 17th Street in Miami Beach.
If you love shopping like me (hahaha), you will enjoy walking around the Lincoln Road outdoor mall! There are several local Miami boutiques as well as national brands in this outdoor mall! There are also several restaurants along with the shops on Lincoln Road. To be honest, I don't think the quality of food was that great at the restaurants on Lincoln Road. There were mostly "tourist" restaurants offering average to low-quality foods! I will share some of the good restaurants with you soon!
Rooms: When we were staying at the hotel, we learned that unfortunately this beautiful beachfront hotel was completely destroyed by Hurricane Irma in 2017. Therefore, the hotel had to be shut down for almost two and a half years for a complete renovation after the hurricane damage.
The hotel invested over $90 million to redo all guestrooms, bathrooms, hallways, restaurants, etc.… The renovation turned out great! We loved the brand-new-looking rooms, bathrooms, and shower… Our room was very comfortable and spacious!
Dining: We dinned at Fuego Y Mar restaurant for breakfast and lunch! This restaurant had a "Miami Beach-inspired" setting which we LOVED! We also enjoyed how the Fuego Y Mar beautiful restaurant was overlooking the pool and had a very relaxing atmosphere!
They offer Mexican, Cuban, Venezuelan, and Colombian cuisines, and all dishes are crafted with fresh ingredients!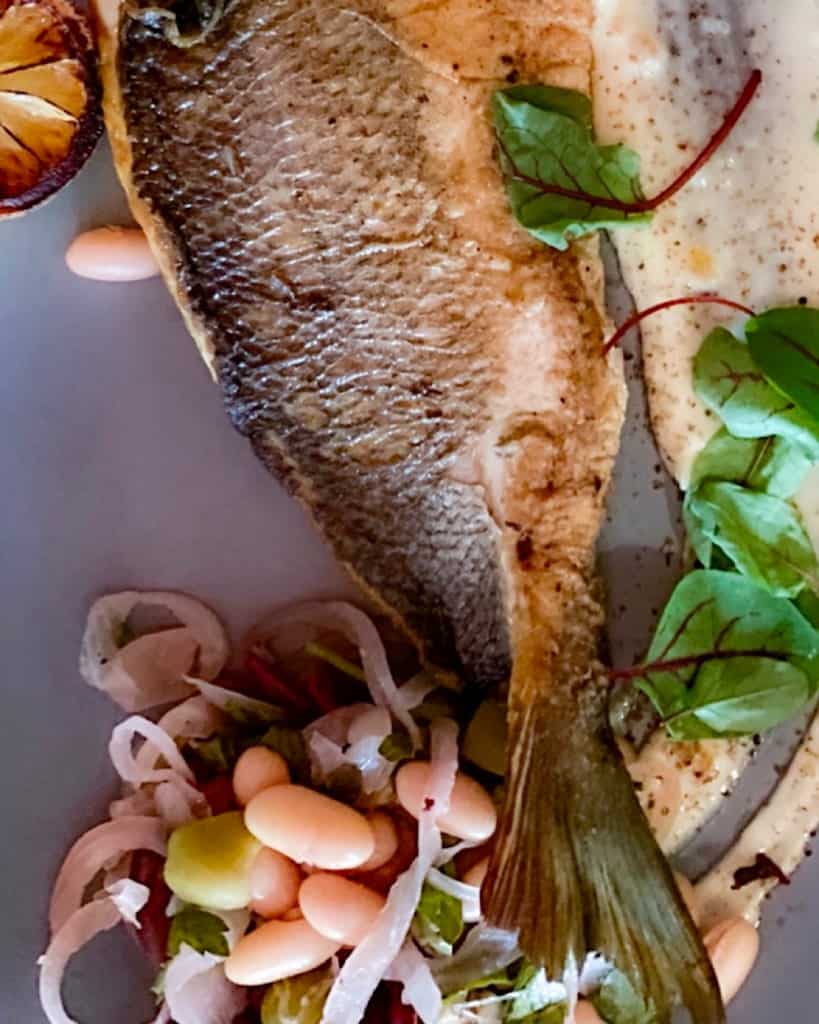 Matt and I had one of the BEST Paella at the Fuego Y Mar! I totally recommend ordering it if you are big Paella fan like us!
We also enjoyed some cocktails and drinks at Lapidus Bar before heading out to dinner every night!
15 of Miami's "Cool" Restaurants & Bars to Check Out!
Things To Do in Miami for Adults and Families

Is South Beach Worth Visiting?
If you ask my opinion, the answer is a big YES!!!! The last time that I visited Miami, I was only 16 years old! I still can't believe that I have not been back since then!!! South Beach was great then and much nicer now! The sun is hot, the water is cool and there are beautiful people around every corner! It's easy to understand why South Beach in southern Florida draws so many visitors each year from around the world.
This beach city has earned a reputation for its lively nightlife with nightclubs that don't close their doors until 5 a.m.! There is amazing culture and many different languages can be heard. The food options are endless and fantastic. The resorts are amazing and luxurious. All of these amazing things come together to create an absolutely fantastic beach getaway.
Note: If you visit Miami, you can also arrange a fun trip to Atlantis Bahamas! It is a short flight 🙂 Get some ideas on Best Things To Do in Atlantis, Bahamas!
Happy travels!
Love,
Sherry
Sherry, xoxo