Playa Mujeres Mexico offers everything you would ever want in a dream vacation. Here is a complete travel guide for this gorgeous resort community.
Travel Guide: Playa Mujeres Mexico
There are a lot of fantastic places to stay in Cancun, with more and more hotels being completed every year. One of the newest popular areas is Playa Mujeres.
Playa Mujeres Mexico is an area located just north of Cancun, close to Puerto Juarez. There are several beautiful hotel options to stay in Playa Mujeres (All-inclusive or none all-inclusive).
There are also several "must do" fun activates in and around Playa Mujeres that I'll talk about here!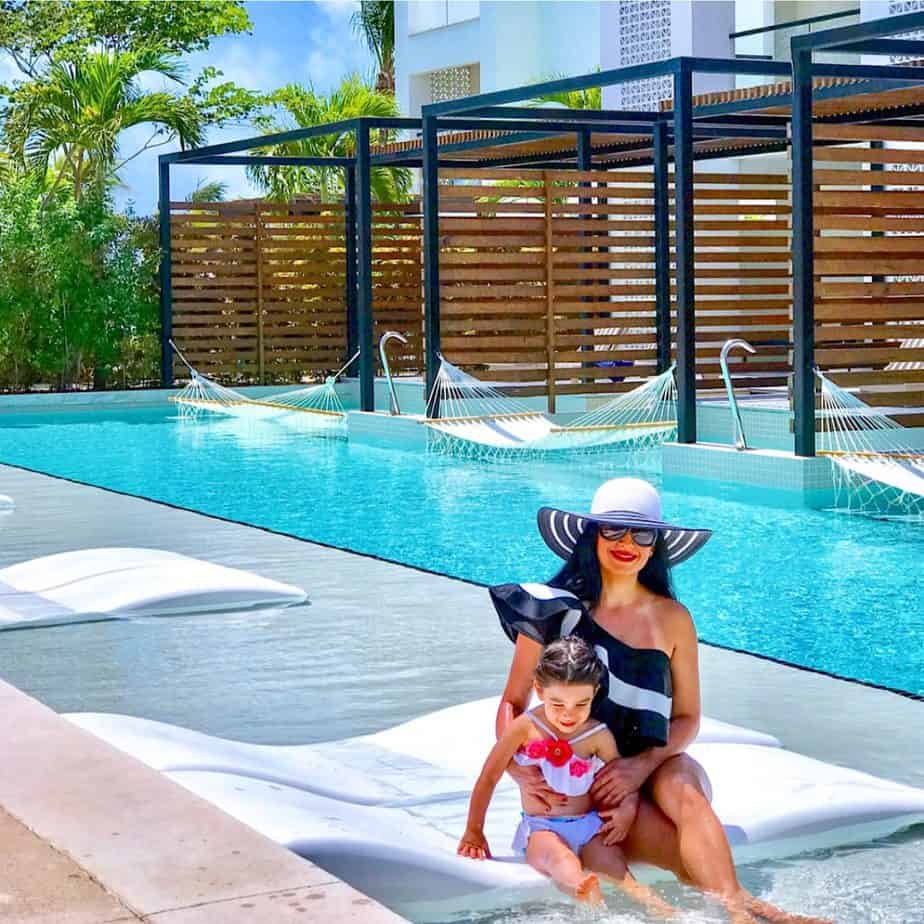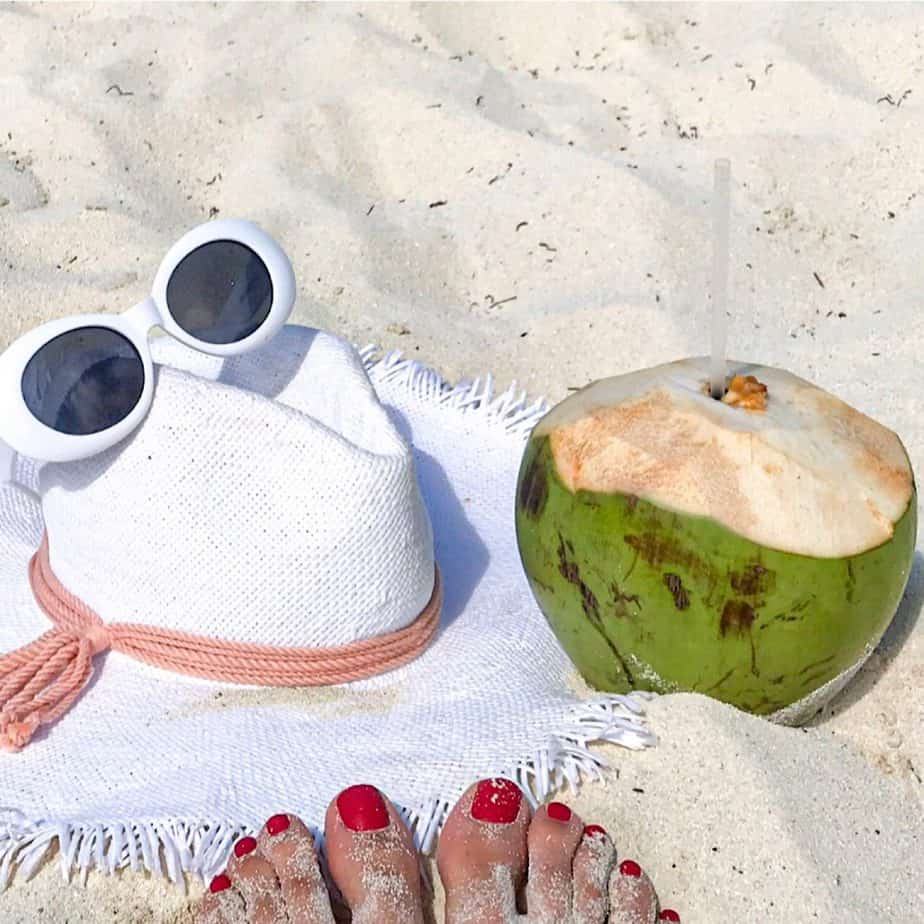 How to Get to Playa Mujeres from Cancun
There are many airlines that fly to the Cancun International Airport. The majority of international flight use Terminal 3 and some use Terminal 2.
We always pre-book our airport transportation through the hotel we stay! It's easy, safe and you don't have to stay in the long line for shared shuttles.
However, shared shuttles are something many travelers use when they arrive to Cancun, Cabo or any other travel destinations in Mexico. You can always use the airport taxi if you didn't pre-book your transportation.
And off course, the last option is taking a bus (especially if you are looking to travel more on budget).
Related Article: Things To Do In Cabo San Lucas Mexico
Playa Mujeres Resorts
One of the most fun parts of traveling for me is always looking for "Where To Stay"!!!! Once we decide which destination we want to travel to, I love to search online, or on Instagram or Pinterest to get some ideas of the best hotels for couples or families in that area!
When we were doing our research, there were several beautiful resorts in Playa Mujeres, including:
Based on many wonderful reviews about the Excellence resort, we decided the Excellence/Finest was highly rated resort with beautiful pools, modern rooms and lovely beaches. The hotel is about 25-30 minutes away from Cancun International Airport.
We decided to book at The Finest resort. The Finest by Excellence is a family resort centered around adults and children and since we were traveling with our daughter Valentina, it was the perfect choice for us.
The resort is divided into three areas depending if you desire an "adults only" (The Excellence) or a "children friendly" (The Finest) vacation experience.
We fell in love with the private pools for each room (there are rooms with and without the private pool). Matt and I decided not to book the room with the pool because of our little daughter, Valentina!
Since there are no fences around those beautiful pools, it can be pretty dangerous for toddlers running around the room/pool. However, my sister and my brother in law, booked a suite with a private pool and I have to say, it was AMAZING!!!!
After a long day of playing at the beach, we would go to their room for some extra pool time and what we called "happy hour"! LOL! (more cocktails & more food after 5pm).
They had the most beautiful and comfy hammock at each private pool suite. We loved to sip on our drinks while laying down on those comfy swings!
If you are traveling as adults, or your kids are old enough that you don't have to be worry about the pool with no fence, I strongly recommend booking the rooms with the private pool!
It's SO much more fun and you can truly relax for hours on those comfy pool swings!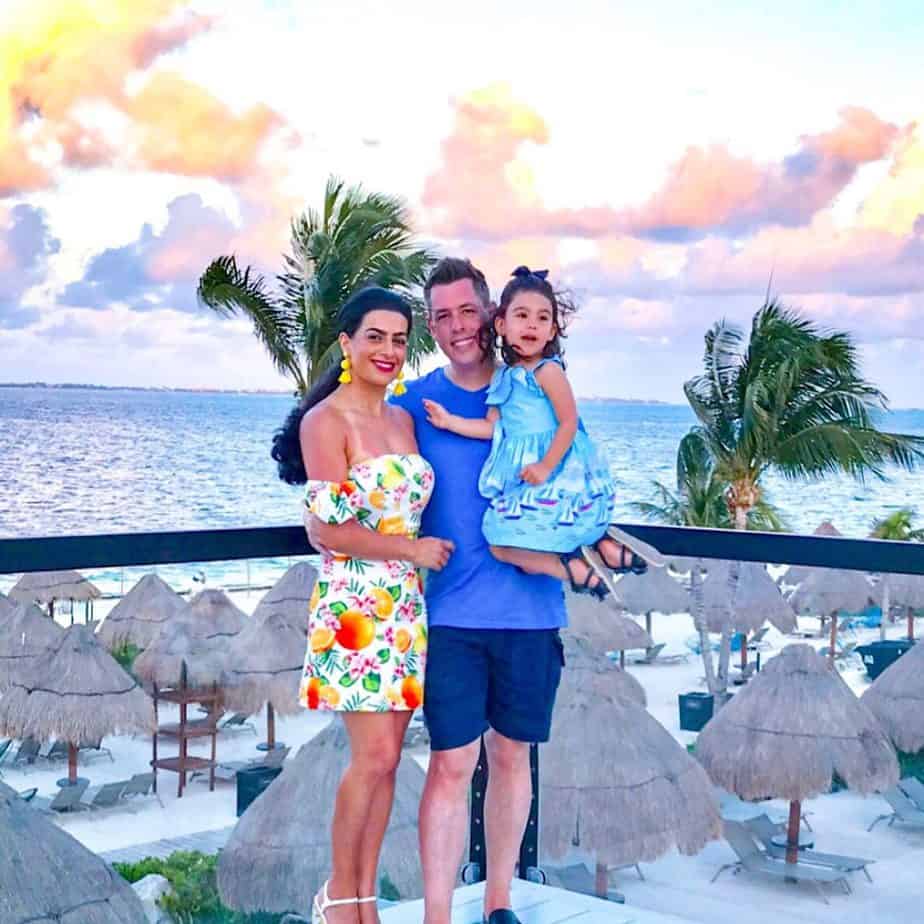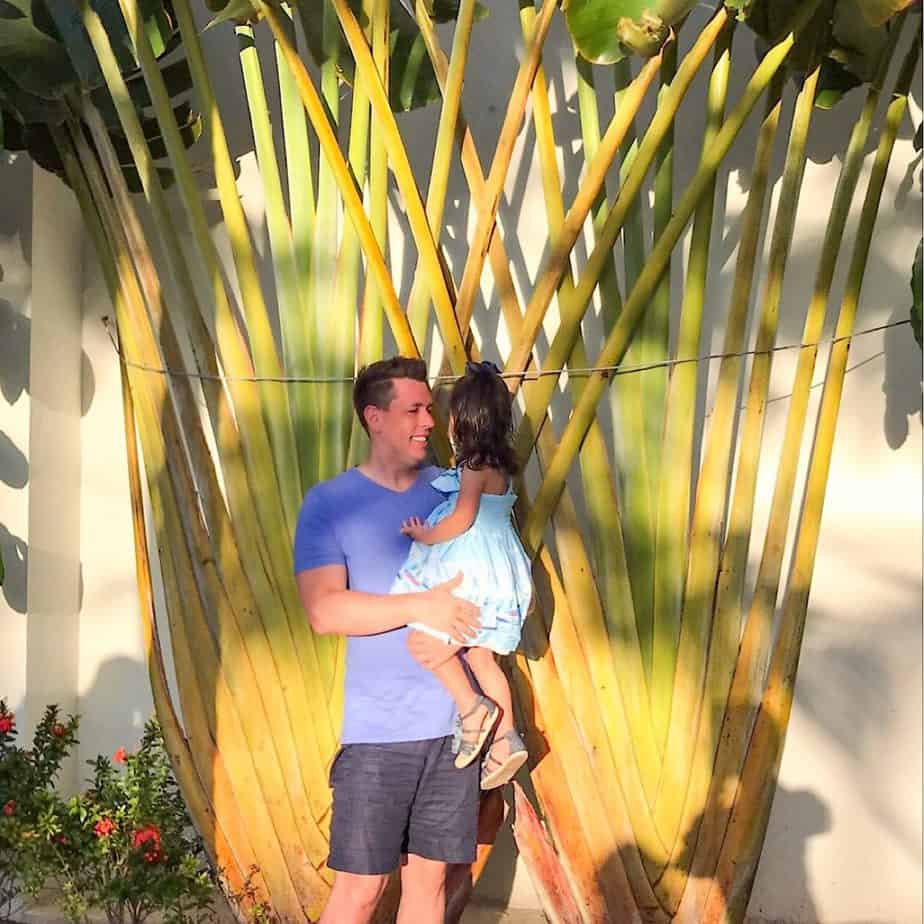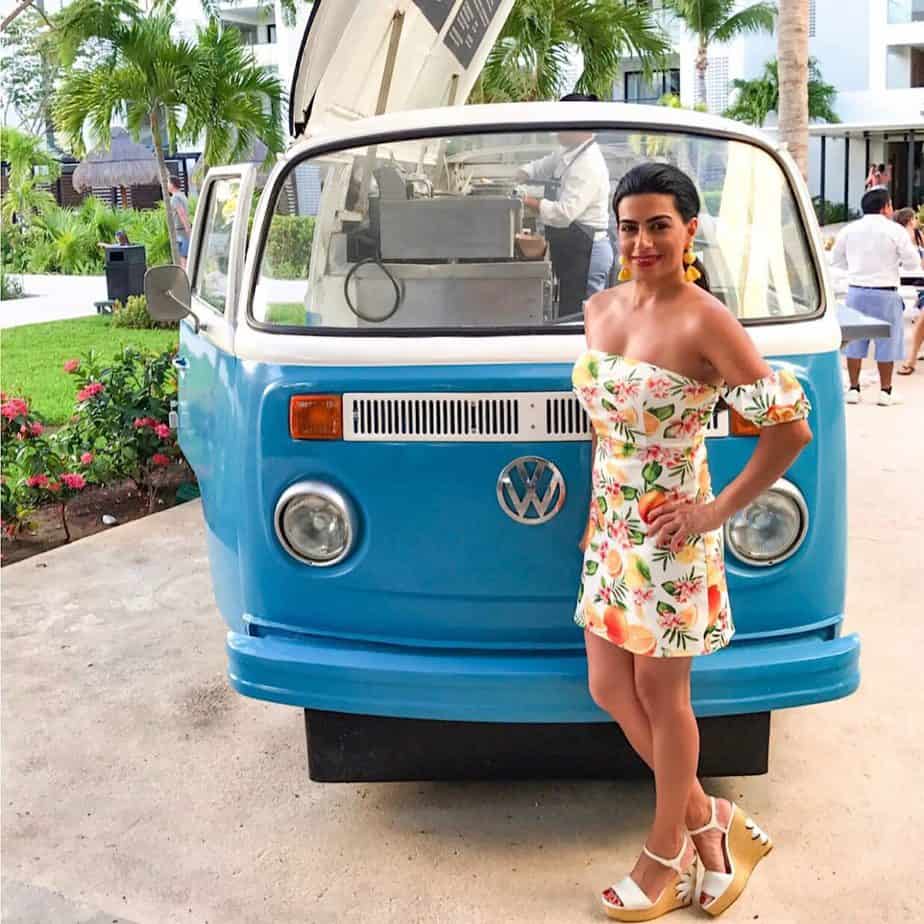 Things to Do In Playa Mujeres Mexico
When I go to Mexico I don't think about anything except for laying down by the beach, the pool and sipping on cocktails all day long! LOL! But it's always a good idea to know what other fun activities you can experience after a long day of soaking up the sun at the beach!
Since Playa Mujeres is only 25-30 minutes away from Cancun, you can pretty much do the same things as if you would have stayed in Cancun hotel zone!
Below I listed 5 fun activities to consider near Playa Mujeres while visiting: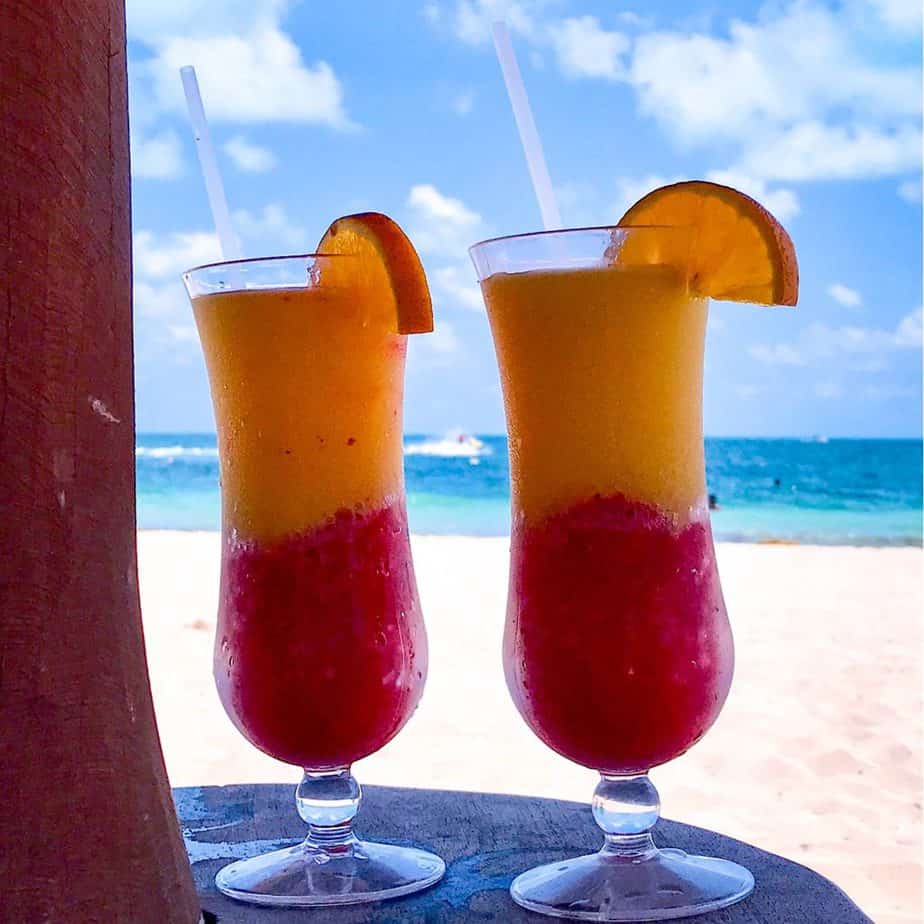 Kids Zone at The Finest Resort: If you are visiting Playa Mujeres with your family (especially if you have little kids), you will love the Finest Resort.
They have very fun water slides for kids! I wish I could get on those slides with Valentina! LOL! They were SOOO fun! We literally couldn't take Valentina out of there!
The only draw-back was the "kid's water play area" was kind of far from the beach. I wish it was just a bit closer to the beach so we could go back and forth from the beach to the kid's area! Other than that, it was a fantastic addition to the resort.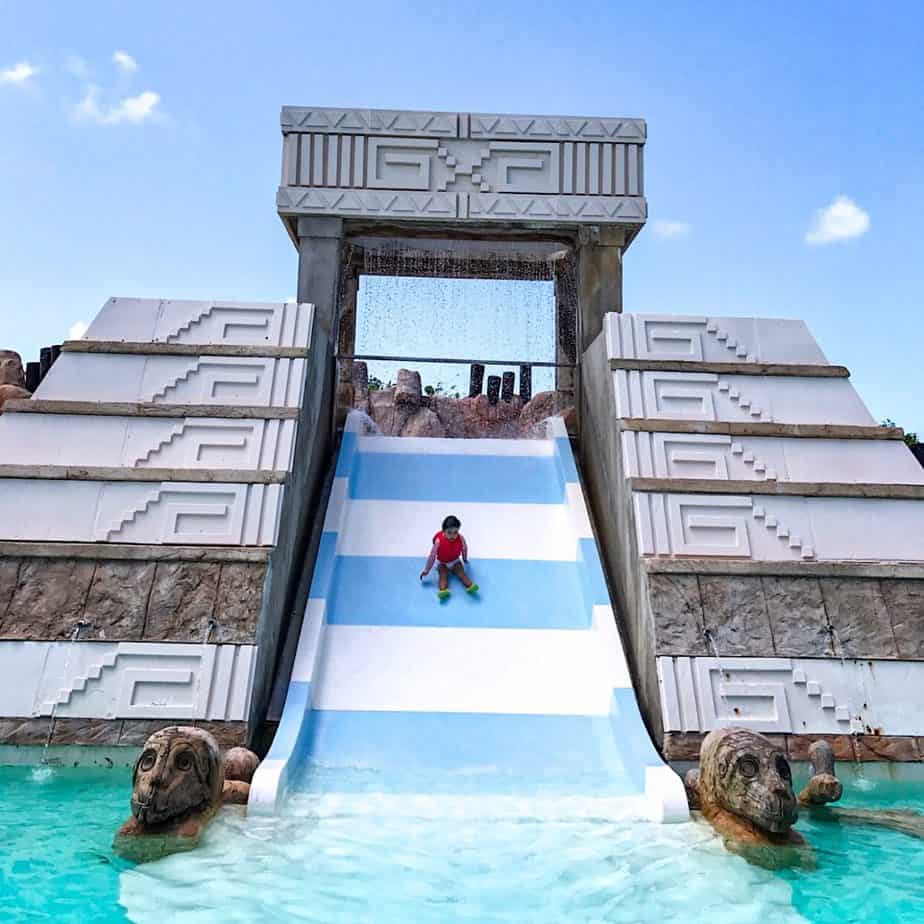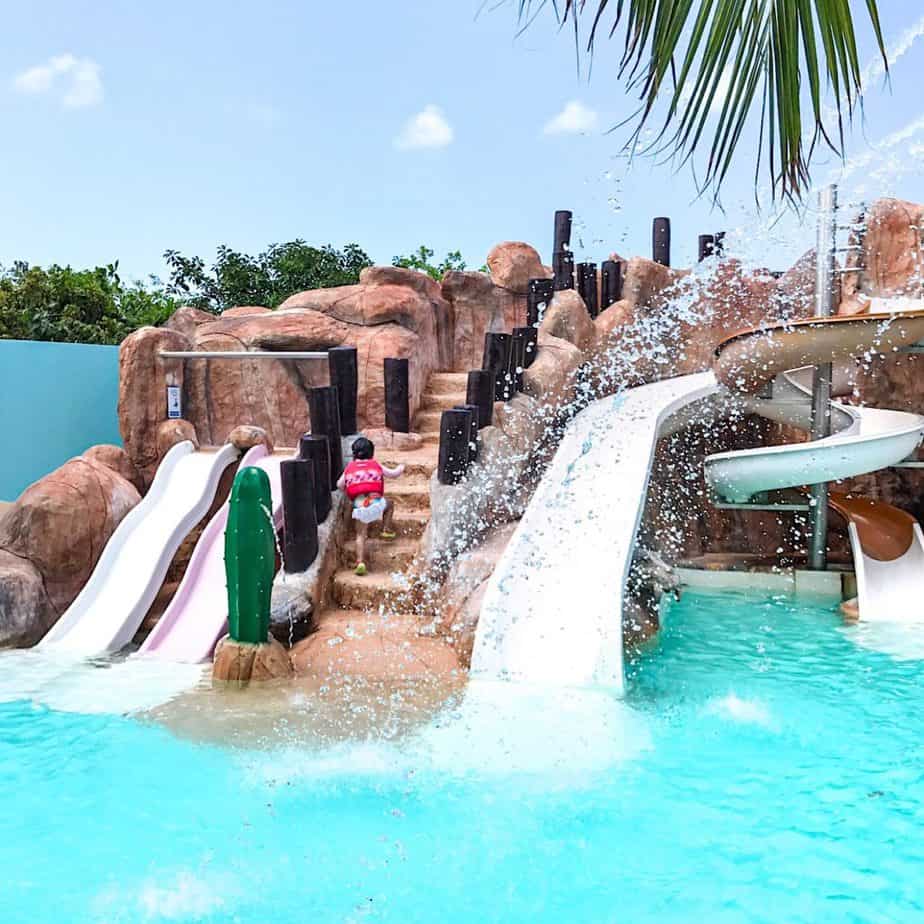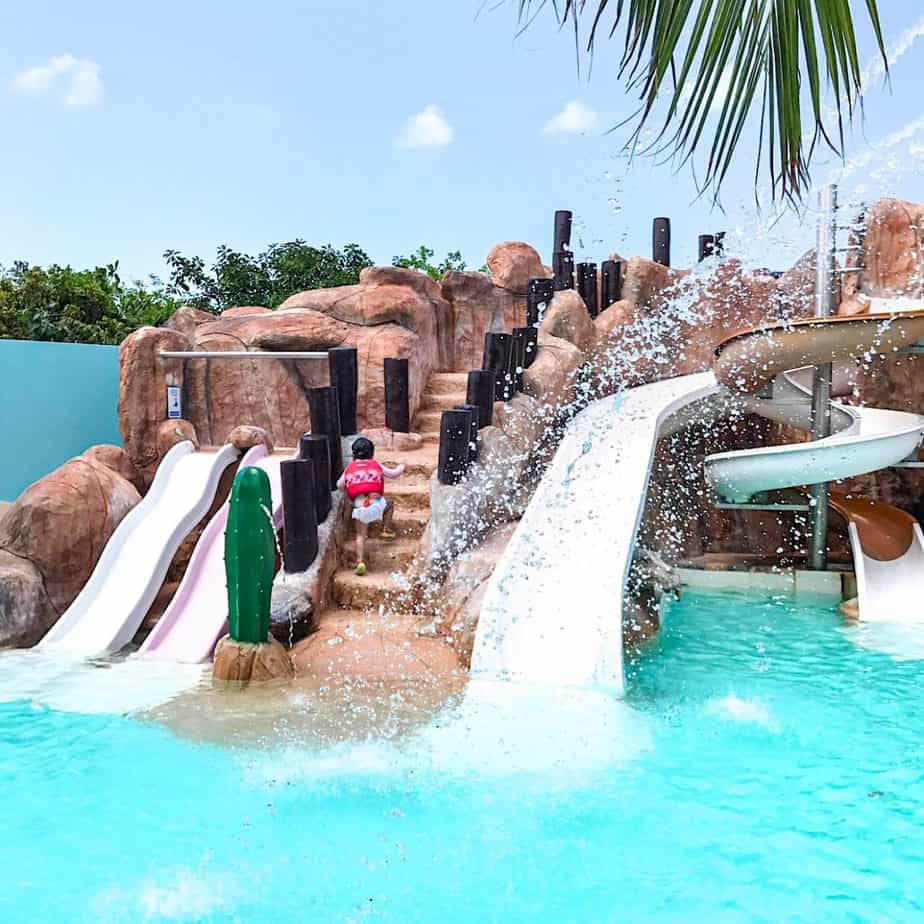 Boat Tours & Water Sports in Isla Mujeres: There are several wonderful boat tours and water sports in Playa Mujeres. You can always ask your hotel concierge for the best and closet one to your resort.
Isla Mujeres an all Inclusive full-day Catamaran tour, Isla Contoy, and Isla Mujeres Paradise Islands combo tour, Isla Mujeres: snorkel with open bar and buffet were the best ones that were recommended to us.
Private Yachting: We didn't experience this lovely private yacht since we had our little toddler (Valentina) with us! However, the Private Catamaran was recommended to us by our resort.
You can make a fun snorkeling adventure and an island excursion for a full or half-day tour with Private catamaran. It includes snorkeling equipment, open bar and snacks and so much more! Wish we could do it! It looked absolutely fun!
Golf at Playa Mujeres: If you love to golf definitely try Playa Mujeres golf club! It gets pretty hot and humid during the summer time, but if you go early morning or later in the afternoon is perfect!
The course itself is absolutely gorgeous with amazing views, it's pretty well kept, very lush and green!
Xplor Park: Xplor is a park that will take you to enjoy adventures flying across the sky on zip-lines, go through the paths of the jungle on amphibious vehicles and to swim and float on rafts in underground rivers earth created millions of years ago.
Xplor Fuego is soooo much fun, I really recommend going if you are in Cancun.
We had an incredible time in Playa Mujeres Mexico! In my opinion, you can never go wrong with Mexico! I think every part of Mexico has its own beauty and has the nicest beaches.
We can't wait to go back to Playa Mujeres and enjoy some more of the beautiful beaches and sunshine!
Love
Sherry XOXO