Cabo San Lucas, Mexico has a very special place in my heart! It is where Matt and I got married and it seems like we cannot stop going back to visit since our wedding! Hahaha! Aside from the wonderful memories of our wedding, we love Cabo San Lucas for so many reasons! Today, I want to share 10 incredible experiences in Cabo San Lucas that you must not miss!
Matt and I took a quick getaway trip to Cabo a month ago while my parents were staying with us and watching our daughters, Valentina, and Alina. We were both vaccinated and felt that it was safe to travel again given that we still wear masks. We needed that trip so bad…. It was so relaxing and so recharging! Since we did not take our little girls with us like last trip, we did nothing except for laying down by the beach and the pool, drinking Mojitos, and reading our books!
Since we wanted a pure relaxation trip, we took only a handful of pictures!!! I still don't know how I did it! Hahaha!!! Because I love taking pictures (LOL) and documenting good memories! One day we decided to take a day trip to the Arch of Cabo San Lucas (El Arco). We took these pictures while we were on the boat! I'm excited that at least we have some pictures to remember that trip!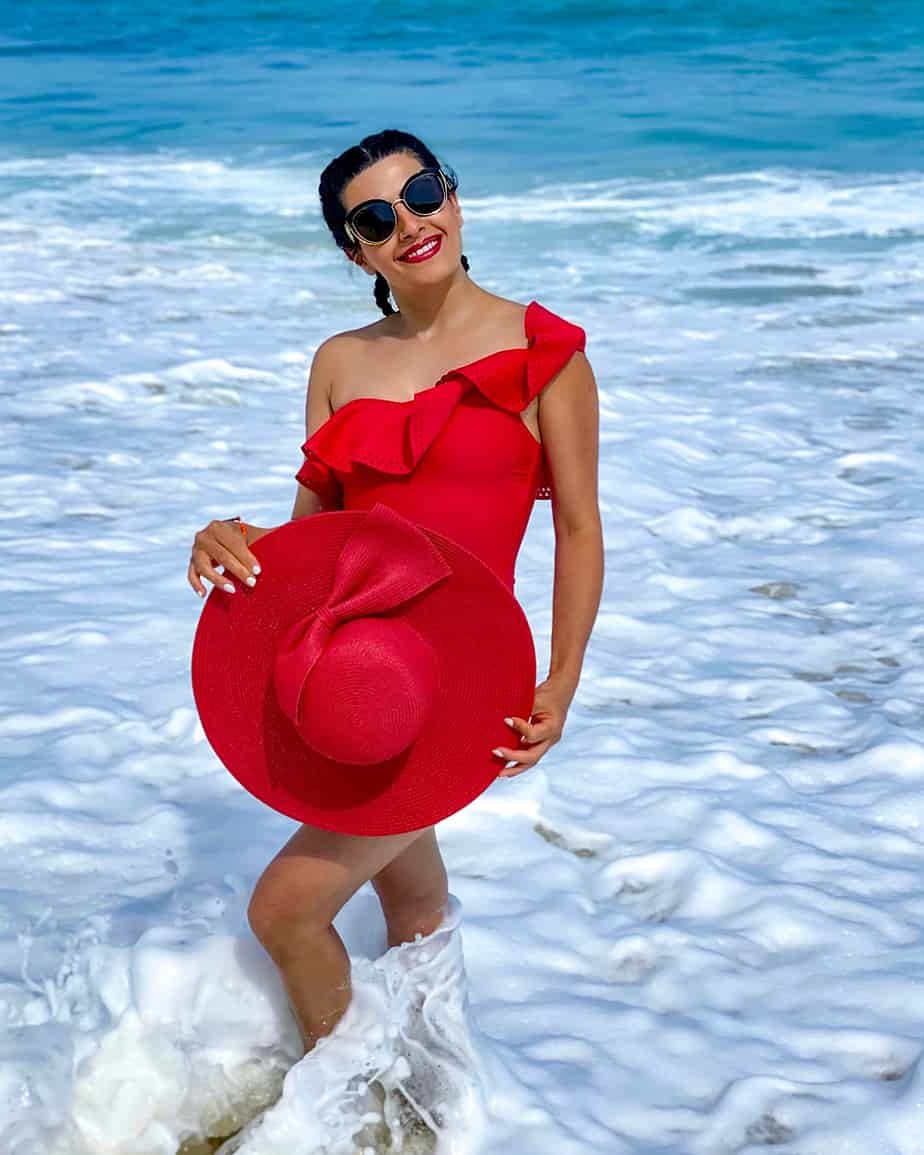 This post may contain affiliate links, which means that I may receive a commission if you make a purchase using these links.
My red swimsuit & red hat are both sold out! However, you can shop similar styles below:
Shop This Post Or Similar

Here are 10 incredible experiences that you do NOT want to miss while visiting Cabo San Lucas, Mexico!
There are many free things to do in Cabo San Lucas. However, most of the "fun" things to do, such as standard or luxury boat rentals, sailing boats, snorkeling, horseback riding, outdoor ziplining, jet-skiing, deep-sea fishing, and many more activities that I will name later in this post, require booking and purchasing tickets. I am going to name all the best things to do in Cabo San Lucas in 2021:
1- Land's End (El Arco)
If are planning a trip to San Jose Del Cabo, you simply can NOT miss visiting the Land's End (El Arco). This is one of the MUST-see attractions in Cabo! There are so many different options and different types of boats to take you to Land's End. Ranging from more affordable water taxis and glass-bottomed boats to expensive yachts and booze cruises. Make sure to get close to check out the sea lions. Your boat driver will give you a complete tour and show you where the Sea of Cortez meets the Pacific. Many of the boats will drop you and your guests off at Lover's Beach so that you can enjoy the sun and the beach and later the boat will return to pick you up.
2- Playa del Amor (Lover's Beach): Lover' Beach… Divorce Beach…
Playa del Amor and Divorce beach are connected and only accessible by water. Divorce Beach is on the Pacific side and the currents and waves are much stronger and more powerful. They are both simply gorgeous!
There is absolutely NO SWIMMING allowed on Divorce Beach because the strong currents and powerful shore breaks are very dangerous. However, swimming and snorkeling are allowed on Lovers Beach, but you do need to be cautious of the boats coming and going. You can charter a boat that you like at the Marina to get to Lover's beach. Just remember that there is no pier or dock at the beach, meaning you likely will get wet getting in and out of the boat. There are also no shops or restaurants or restrooms on this beach! So, make sure to take water, sunscreen, drinks, or snacks with you!
I remember when Matt and I got married in Cabo 11 years ago, the day after our wedding, all our friends took a trip to Lover's beach together! It was the FUNNEST day of our wedding trip! It was a big group…. Therefore, we bought lots of drinks, snacks, water… and made a SUPER FUN picnic on Lover's beach! We have been to Cabo many times since our wedding, but unfortunately never had another fun picnic at Lover's beach! I TOTALLY recommend it (especially if you are with a big group of friends).
You can also snorkel in this area! This area of sand/beach forms a land bridge between the two bodies of water (Sea of Cortez and the Pacific Ocean) and I love how you can walk from one side to the other. Again…., do NOT miss visiting Playa del Amor! It is so worth it!
3- Chileno Beach
Chileno beach is another lovely beach in Cabo San Lucas which is only 10-15 minutes from downtown Cabo. It is so beautiful and relaxing! You see lots of people kayaking and snorkeling here. There are no bars and restaurants on this beach so make sure to take water, snacks, and drinks with you! If you are looking to go to the beach to party, this is NOT the right place for you! LOL! It is very quiet and calm. They do not recommend swimming on this beach!
4- Medano Beach
This famous beach (Medano) is the only beach in Cabo that is "swimmable". The beach has nice soft sand and the tide is calm and protected from the currents. You can swim, jet-ski, water-ski, parasail, and go banana-boating. There are several beach restaurants and fun bars and resorts in this area. The only potential downside is that there are quite a few vendors that will approach you often selling everything from beach towels, sunglasses, hats, and offers to braid your hair (which I did do…. LOL).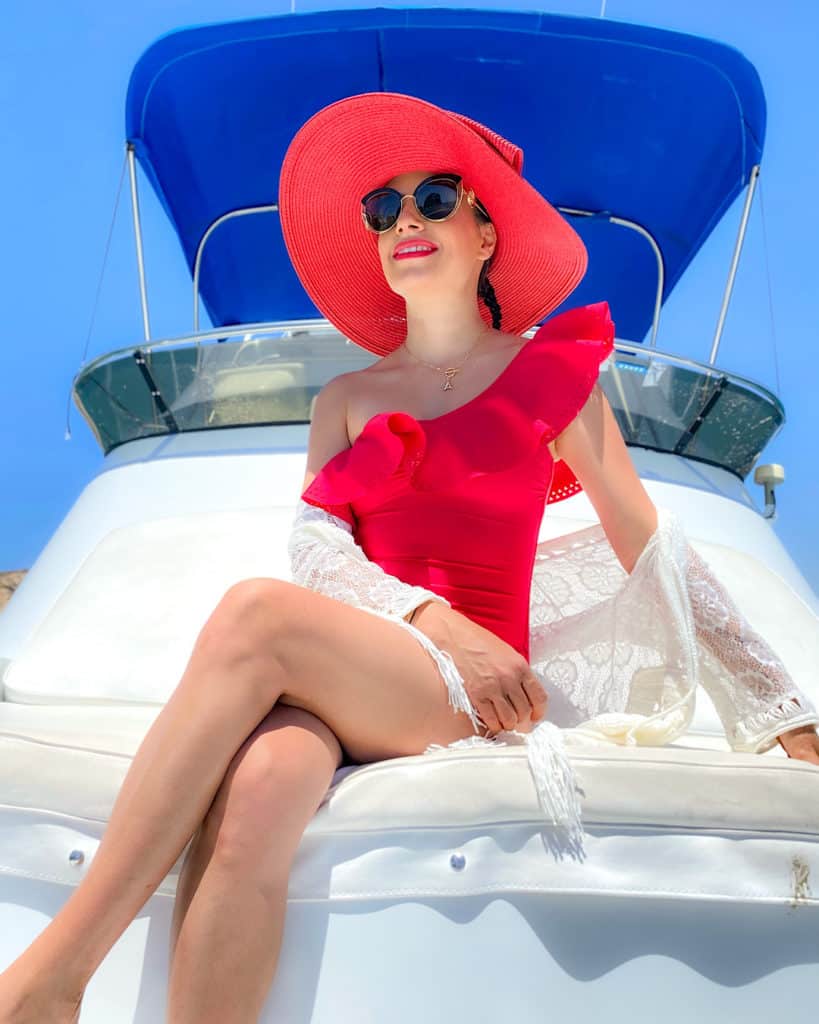 5- Cabo San Lucas Whale Watching
January through March is the best time for whale watching in Cabo San Lucas. We were told that whale watching season in Cabo San Lucas can vary from year to year, however, whales pass through Cabo from Mid-December through April every year! The whales can be active during the morning, midday, or afternoon. We did not see any whales this time, however on our last Cabo trip, we saw lots of cool whales and Valentina was SUPER scared of them! Hahaha! There are some amazing Los Cabos Whale watching tours and Cabo group tours. You can simply book them at your hotel or at the Marina!
6- Cabo San Lucas Golf Courses
There are so many breathtaking golf courses in Cabo San Lucas! Some of the best golf courses in Cabo San Lucas are:
7- Water Activities in Cabo San Lucas
Cabo Sails
Cabo FlyBoard
Cabo Jet Ski
Cabo Paddle Board
Cabo FlyBike
Cabo X-JetPack
Cabo Parasailing
Cabo Banana Boats\
Cabo Tubing
Cabo Wake Board
Cabo Water Skiing
Cabo Water Taxi
Cabo Glass Bottom Boats
8- Shopping in Cabo San Lucas
As much as I LOVE shopping, to be honest when I think about Cabo, I usually don't think about shopping! I mostly think about the beach and pools, the delicious food and drinks! Hahaha! But that does not mean there are not enough shops in Cabo! In fact, I was so surprised by how many beautiful shops and luxury brands are in Cabo San Lucas!
Here are some great places if you like to shop in Cabo San Lucas: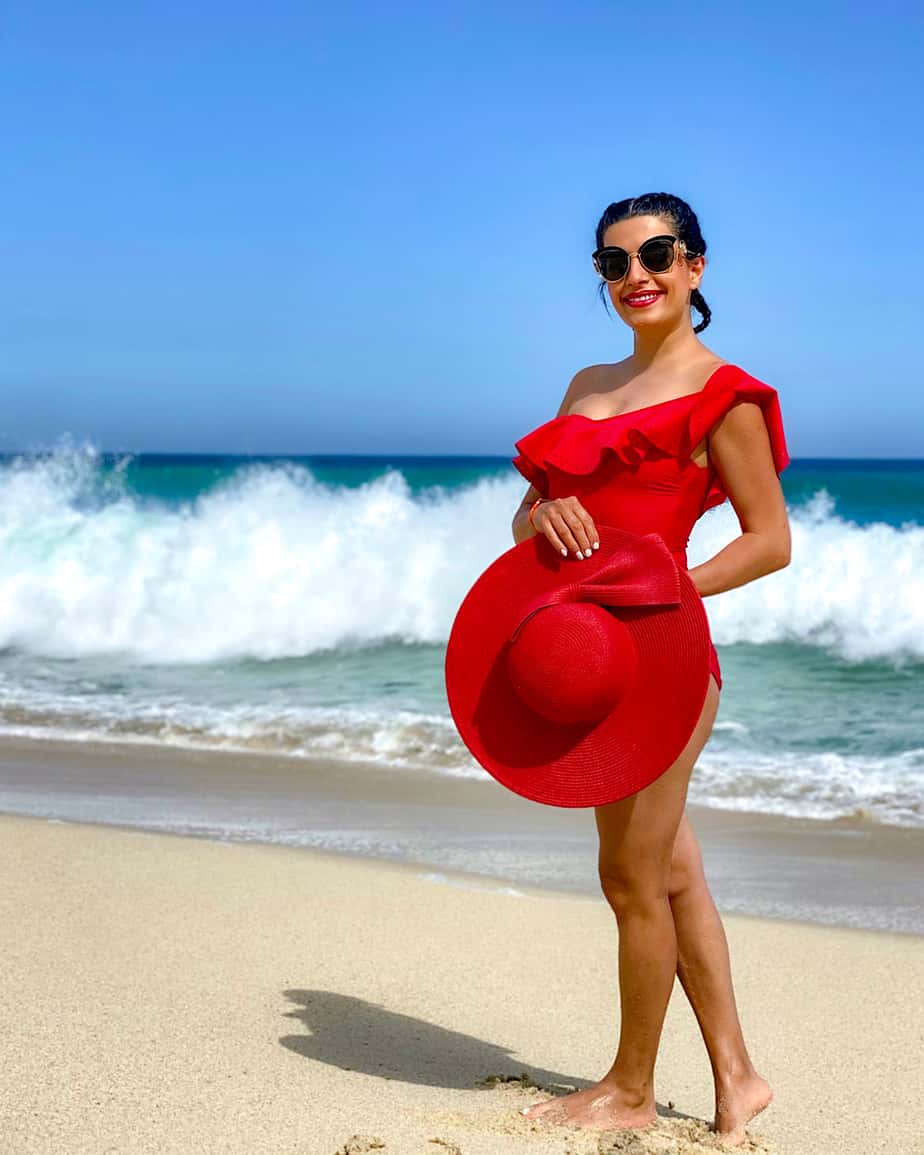 9- Downtown Cabo San Lucas
The good thing about downtown Cabo is everything is so close by! The downtown area is very close to the Marina. The Marina Cabo San Lucas is famous for sport fishing, awesome Mexican restaurants, kayaking excursions, low-cost and luxury boat trips, nightlife and so much more! Downtown Cabo is so fun and we always have fun visiting!
10- Cabo San Lucas Sunset Cruise Tour
Do NOT leave Cabo without experiencing a Sunset Cruise! There are so many incredible sunset tours as well as dinner tours in Cabo San Lucas! Some of them are private and pricier and some others are not private and "less pricey".
If you talk to your hotel concierge, they will give you all the options for the Sunset cruises in Cabo! I honestly think the private sunset cruises are pretty boring! We have done both (private and none-private). I think the private sunset cruise tours are perfect for honeymooners or if you just started dating! Hahaha! But if you have been with your spouse or partner for a while, you will have way more fun in the "none-private" sunset and dinner cruise!
There is also another tour called Los Cabos Luxury Sunset Sail which serves more "premium drinks" and gourmet dinner. However, they ONLY operate on Tuesdays and Thursdays. Another famous tour is the "luxury sailing yacht and chef dinner" which is pretty well known in Cabo! There are lots of "Sunset Booze cruises". What I don't like about them is they offer very low-quality drinks. This is a good cruise for those people that they only drink beer! Haha! If you like to enjoy a good mixed drink, I do not think this is a good cruise for you!
"Jazz and Wine Sunset Cruise" is another famous one to try! This is not a "party cruise" and it's perfect if you want to relax, enjoy the breathtaking sunset by the arches, and listen to soft jazz while sipping on your drink! No matter which one of the sunset cruises you choose, make sure you do NOT leave Cabo without experiencing it! When you google "best things to do in Cabo San Lucas", the list of activities is unlimited! I only named 10 of my top favorite incredible experiences in Cabo San Lucas! However, there are SOOO many other incredible fun activities to do in Cabo San Lucas if you do not want to just stay at your resort!
More incredible experiences in Cabo San Lucas – Where To Stay
Luxury 5 Star Resorts in Cabo San Lucas, Mexico
5 Star All Inclusive Cabo San Lucas, Mexico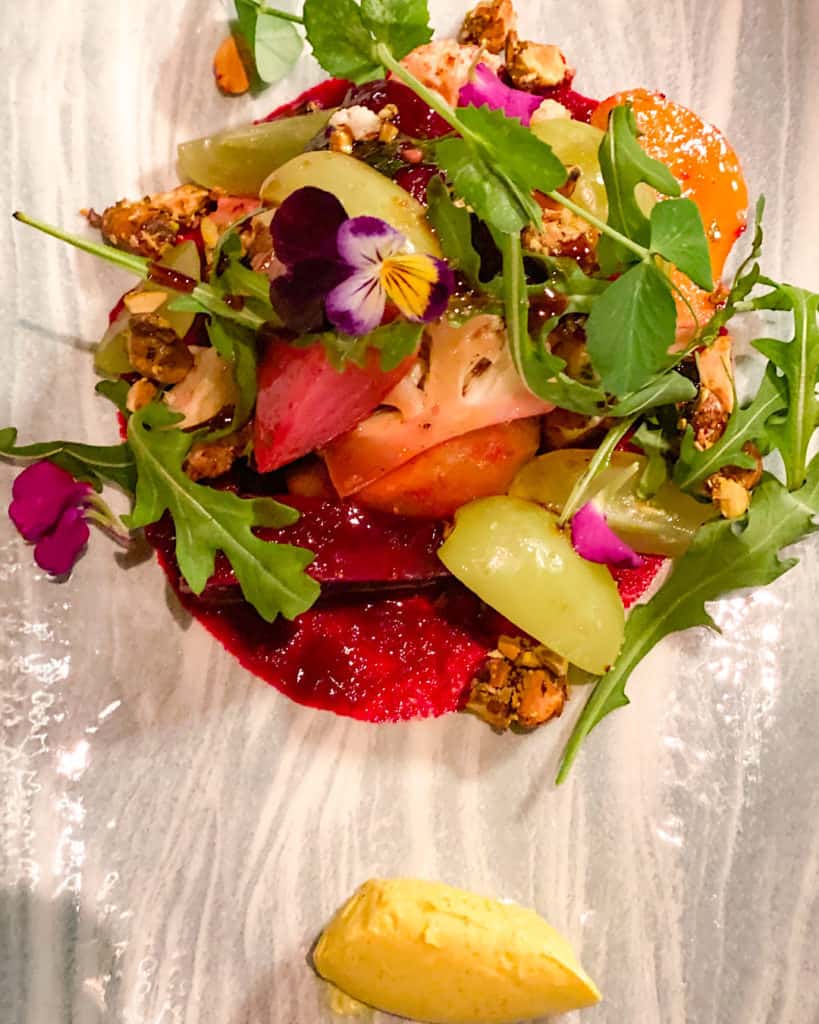 Best Restaurants and Bars While Visiting Cabo San Lucas, Mexico
How Many Days Do You Need To Stay in Cabo San Lucas, Mexico?
It depends on what activities you like to do while in Cabo and where you are flying from! I think 5-7 days is perfect in Cabo! Cabo resorts are so beautiful that we usually prefer to spend the majority of our time at the resort.
What Is The Best Month To Go To Cabo San Lucas?
What I love about Cabo is the fact that it rarely rains! Hahaha!!! Los Cabos is dry and warm most of the year. The rainy season is very short (usually late summer and early fall). Most of the rain hits in August and September.
April and May are the driest months with almost no rain at all and January is the coldest month! The sun at the beach can be pretty intense in the summer months! That is why I prefer to travel to Los Cabos in March, April, and May! I think these 3 months are perfect and beautiful!
Due to the Covid crisis since early 2020, most of us have stopped traveling for over a year! I feel so incredibly grateful for being vaccinated and able to plan trips again! If you ask me, I say Cabo is ALWAYS a good idea! I hope my list of incredible experiences in Cabo San Lucas was useful!
Hope you enjoy your upcoming travels!
Love,
Sherry XOXO
Related Articles:
This post may contain affiliate links, which means that I may receive a commission if you make a purchase using these links.
My red swimsuit & red hat are both sold out! However, you can shop similar styles here:
Shop This Post Or Similar



Sherry, xoxo