In this post, I'm going to share how to celebrate 4th of July. I will be including some fun ideas on how to elevate your 4th of July party with your friends and family! I always get so excited celebrating holidays, especially the ones that we can celebrate outdoors!
This post is about how to celebrate 4th of July with your friends and family!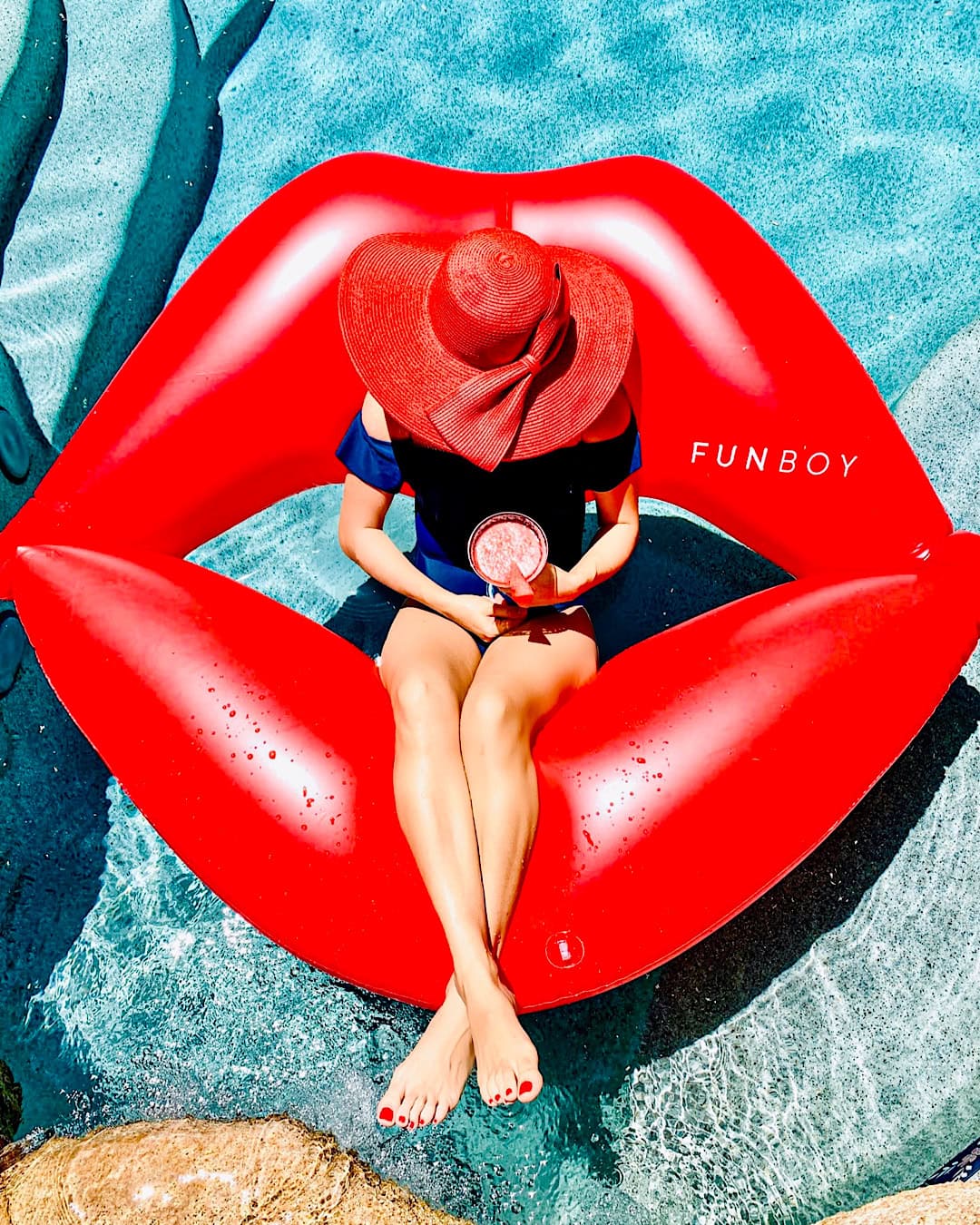 How to Celebrate 4th of July?
I feel like holidays are a great opportunity to gather your family and friends together to catch up and make new memories. Additionally, you can sneak in an extra "cheat day" on the diet. (LOL) Another plus, is having a day off not worrying about anything else except for enjoying your time with your family and friends!
Last year, I shared some ideas of "How to bring style to your 4th of July table decorations"! I also shared some ideas on how to design elegant patriotic centerpieces for your 4th of July table. I hope that these two posts can help you to bring a cool 4th of July vibe to your holiday gathering.
Below are some ideas on how to celebrate 4th of July with your family and friends at home as well as outside your home! You will learn about 4th of July traditional foods, drinks, desserts, some ideas for activities for 4th of July, how to design patriotic tablescapes and so much more!
Backyard BBQ
The 4th of July is a great time to get outside, enjoy the weather with family and friends. Having a fun little BBQ in your backyard or any other outdoor setting is one of the most common 4th of July traditions and an excellent way to celebrate this holiday!
While getting together with friends and family, you can design different kinds of patriotic tablescapes or decorations to create some fun 4th of July holiday vibes! Get some awesome 4th of July table setting ideas on this post that I shared last year. You can also scroll down the same post and get some great ideas for barbecue recipes.
Celebrate 4th of July by Throwing a Fun Pool Party
What's more fun than throwing a pool party with BBQ, if you have a pool at your house? There are so many ways you can make your party an unforgettable experience which I will list below. Valentina and Alina LOVE playing in the pool, therefore, the first activity that we consider for 4th of July is throwing a little family pool party in our backyard!
We as adults "chill out" while sipping on our favorite drinks while floating in the pool. The kids go crazy splashing in the water, jumping in and out of the pool and simply having a fun day! Here are some ideas for your 4th of July pool party:



Throw the Ultimate Movie Night for an At-Home 4th of July
Most people have the basics of throwing a movie night down! You stream a movie on Netflix, HBO, Amazon, etc.., you get some snacks, drinks, comfy blanket, and you are all set! But when it comes to throwing a movie party in the backyard, or any outdoor area, things get a little trickier. Therefore, if you may need to plan it a few days in advance.
You can either rent or buy the equipment for the movie night. I think this is a really fun and memorable way to end your 4th of July celebration! Follow these 9 easy tips to host an epic outdoor movie party from when we planned a fun movie theme birthday party for Valentina and Alina.



Host A Small & Safe Firework Show in Your Backyard or Some Place Outdoor
Everyone loves a good July 4th fireworks show. Firework shows are so fun and so colorful! Fortunately, firework manufacturers always have safe operating procedures and instructions printed on their products. Follow them exactly to have a safe small firework show with your family in your own backyard, at the lake or any other outdoor area that you are permitted to have the small fireworks displays.
If you have young children (like us), or pets and do not feel safe to have a firework show around them, you can simply order these beautiful fireworks solar lights for your backyard! They will keep your backyard bright and colorful all night long! You can also get other designs are like these:

Think of The Best Games Your Family Loves the Most
Each family has their own favorite game (Clue, Risk, Monopoly, Scrabble ect…), There are a lot of great game ideas for 4th of July! Pick the one that your family likes the most and play together!
Here are some fun game ideas to consider for this 4th of July:


Throw a Patriotic Picnic
4th of July picnic is SUPER fun! Throwing a fun little picnic at a park, lake, beach, your own backyard, or any outdoor area, is one of the best and most common activities for July 4th. You can pack up some patriotic party snacks, make patriotic sandwiches, take watermelon, and fruit salads, take different kinds of beverages, and make sure to take some fun desserts and cupcakes!
4th of July Picnic Food Ideas:
Pick a Festive Fourth of July Outfit for You and Your Family
Beside enjoying all of the fireworks, pool parties, 4th of July picnics, etc.… you also need to remember to choose a cute, casual and easy patriotic outfit to put you in the right mood when celebrating!
For this holiday, I like to wear a cute star t-shirt with a fun little red, white and blue short. I also love to wear a cute flowy white dress and maybe add some red or blue accessories. I also love a red or blue mini or midi dress, a cute romper or denim overall! These are all fun and easy outfit ideas to celebrate the 4th!
Here are some festive 4th of July outfit ideas:


Drive to Your Favorite Firework Spot in Your Town
There are lots of fun 4th of July festivals and fireworks in every city or town. This is one of our favorite things to do every 4th of July! There are lots of fireworks displays on 4th of July in Arizona. Since we live in Arizona, we simply google "best 4th of July fireworks in Arizona, and we drive to the ones that are the closest to our house! After a long day of pool fun, watching some fireworks, is the best way to end the night!
If you are reading this post and live in Arizona, here are some of the
"Best 4th of July fireworks in Arizona"
If you are planning a trip to enjoy the
"Best 4th of July Fireworks in USA" here are some places for you to consider
Macy's 4th of July fireworks display- New York (on Hudson River)
US Capitol Building- Washington DC
Navy Pier- Chicago
Wawa Welcome America- Philadelphia
Dueling barges on the Mississippi River: New Orleans- Louisiana
Aria Resort & Casino, MGM Grand hotel, The Venetian Resort- Las Vegas
Big Bay Boom- San Diego, California
Rose Bowl Stadium- Pasadena, California
I hope this post gave you a few fun ideas for pool party, games, cookouts, parades, fireworks and more if you were simply wondering how to celebrate 4th of July!
Have a happy, fun, and safe 4th celebration everyone!
Love,
Sherry
This post may contain affiliate links, which means that I may receive a commission if you make a purchase using these links.
Shop The Post Or Similar












Sherry, xoxo