Happy Valentine's Day everyone! My little girly (Valentina) and I had such a fun time taking these pictures together when we were going to one of her friend's Valentine's party! She loved the heart balloons and wouldn't want to let them go! Once she saw the chocolates and the chocolate covered strawberries she forgot about the balloons! LOL! Valentine's Day is all about celebrating love with your loved ones and this year, I'm extra excited for Valentine's Day since few of my best/ old friends are coming to town to celebrate my upcoming baby shower! I couldn't be more excited about this V Day to spend with all my guests and my family.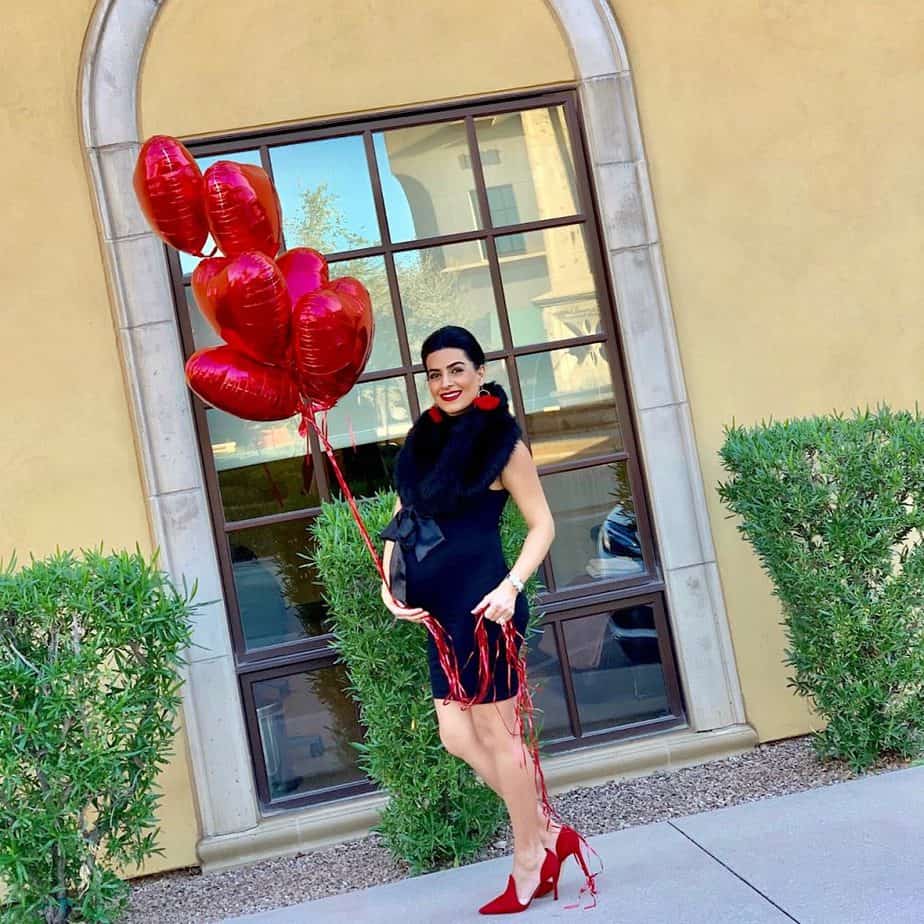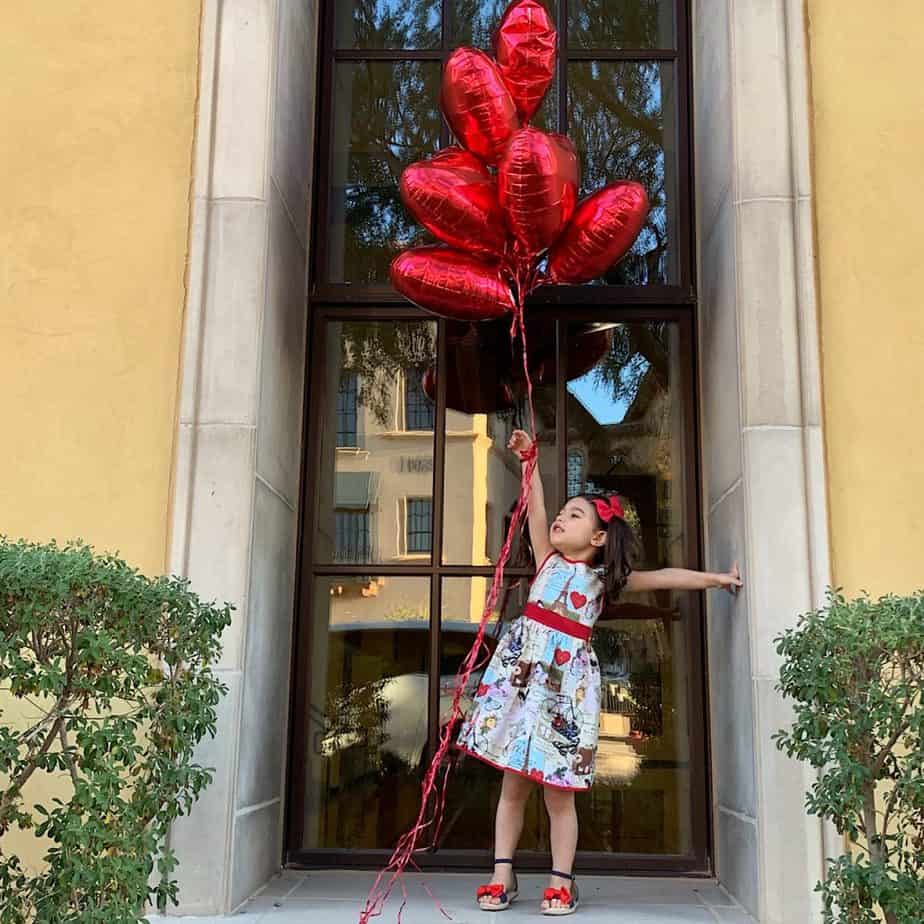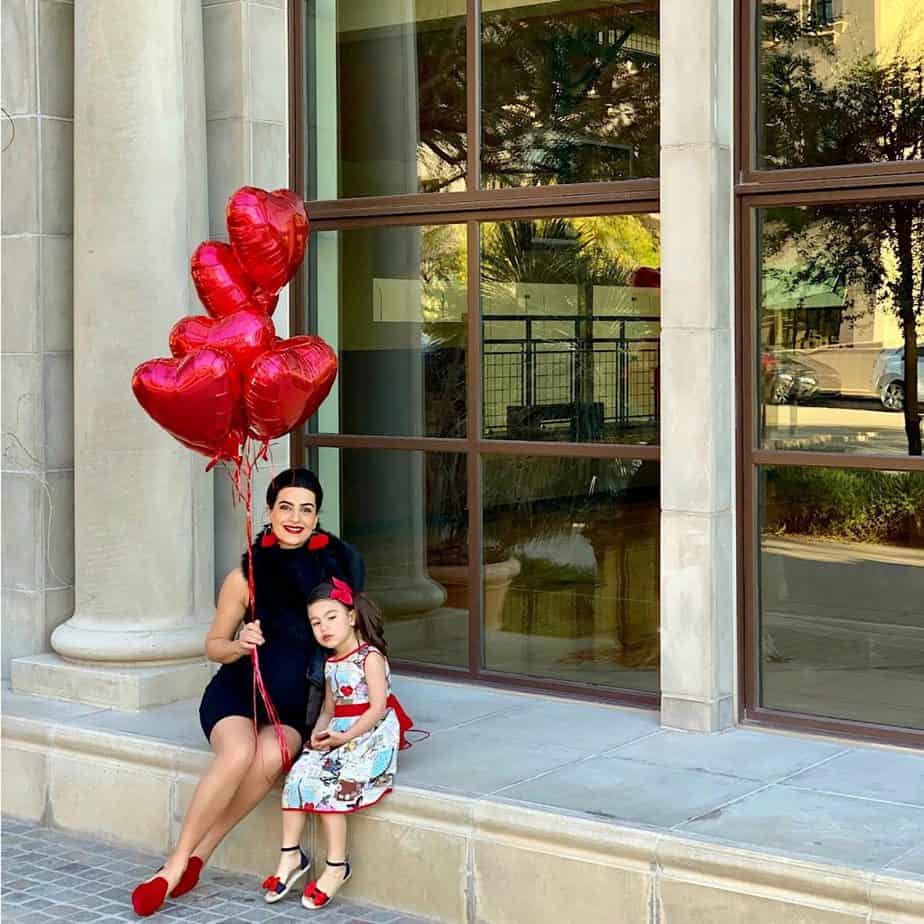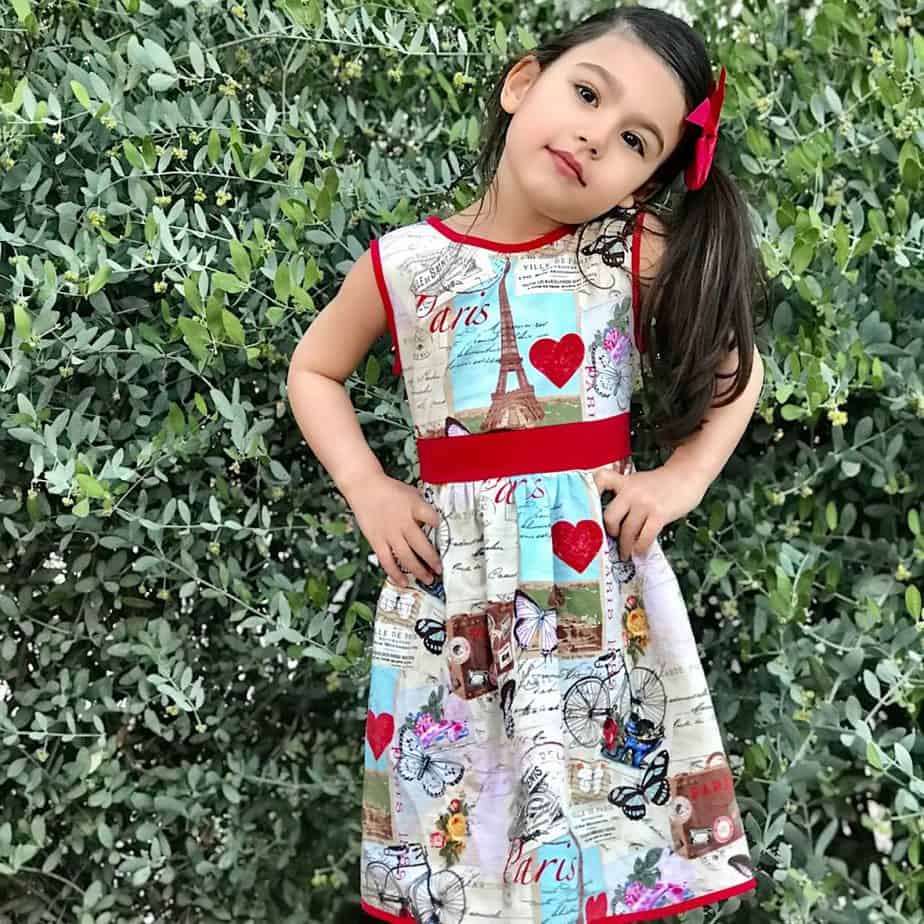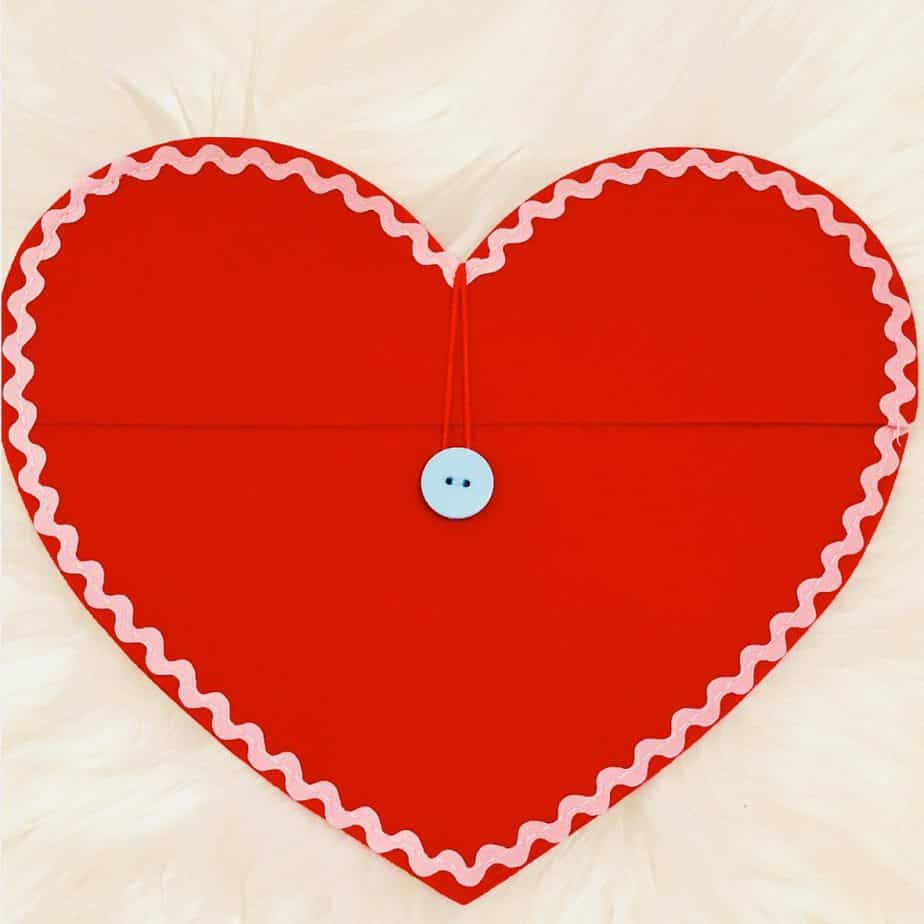 I remember pre-kids days when Valentine's Day was a huge deal to me and it was all about "two of us" with some romantic plans and a nice dinner reservation. I'm NOT a big believer of after having kids you have to change your life all together and change all the things you used to do as a couple! Matt and I still set some time on a side for "two of us" few times a month. We still love to have our Valentine's Day dinner together. However, ever since Valentina was born, we tried to celebrate Valentine's Day at home with her so that we can include her in exchanging little extra love, hugs, flowers and chocolates! We now go to Valentine's dinner one or two nights before February 14th, so we are all at home and celebrating it together. Regardless of if you are single or married, have kids or no kids, living close or far to your family, these are some ideas if you like to maximize the Valentine's Day fun!
Valentine's Day Ideas for Your Kids
Make them pink pancakes, a Valentine's waffle, or heart shaped toast for breakfast.
Decorate the house together.
Write them Valentine's Day letters
Do a special craft project.
Host a Valentine's little tea party.
Tell your kids what you admire about them.
Red and pink dinner. Use food coloring to color pasta, bread or eggs.
Make and decorate sugar cookies together.
Wrap them a small present.
Get them Valentine's Day play dough and add some fun red glitter for extra sparkle.
Valentine's Day Ideas for Couples
1- Surround your bed with heart balloons and roses.
2- Eat breakfast in bed.
3- If you are a wine lover, enjoy a wine and chocolate tasting together.
4- Recreate your first date.
5- Fine dining at home is always a great idea!
6- If your work schedule allows you, take a little getaway trip together.
7- Have a romantic movie night.
8- If you don't want to make a romantic meal at home, make a romantic reservation at one of your favorite restaurants in town.
9- Get the couple's massage.
10- Take a road trip.
Valentine's Day Ideas for Singles
1- Spend time with those you love.
2- If you just got out of a bad relationship, make it a "Pamper Day" or an "All About You Day".
3- Share your love by doing something nice for someone.
4- Host a singles-only dinner party with your friends.
5- Treat yourself to a haircut, blowout, spa, beauty treatment, or massage.
6- Get out of town.
7- Have strawberries dipped in chocolate, with a great bottle of wine or champagne.
8- Go to your favorite bar, have your go-to cocktail.
9- Go to comedy show.
10- Love yourself and do whatever makes you happy!
Regardless of if you are married with or without kids, or single with or without kids, Valentine's Day is all about sharing your love with others and most importantly with yourself! Sometimes we forget about the importance of self-love! Self-love is the source of all other loves! Love, cannot be bought, sold, or traded. You cannot make someone love you, nor can you prevent it. No amount of money can buy a real love! Once you find a real love, with a right person, don't let it go…. People always say, love and relationships are work… I don't believe that… If you truly love each other, you will be very comfortable around each other and it shouldn't be "work"! When Matt and I first got married, my mother in-law gave us a great advice! She said relationships are like watering a plant! If you want your plant to grow and look beautiful, you need to take care of it every single day and water it constantly…. Same things applies to relationships! If you want to have a successful marriage or any other relationships involving "love", you need to spend time together, care for each other and have a mutual respect. I LOVE this quote from Princess Diana "If you find someone you love in your life, then hang on to that love." Lastly, happiness comes from within! You DON'T have to be in a relationship to be Happy! We all know people that are in relationship but they are not happy! Yes, relationships are wonderful and they add so much to our lives, but they are not here in existence to provide a happiness we can't find in ourselves.
Happy Valentine's Day, Happy Love Day everyone!
Love,
Sherry XoXo