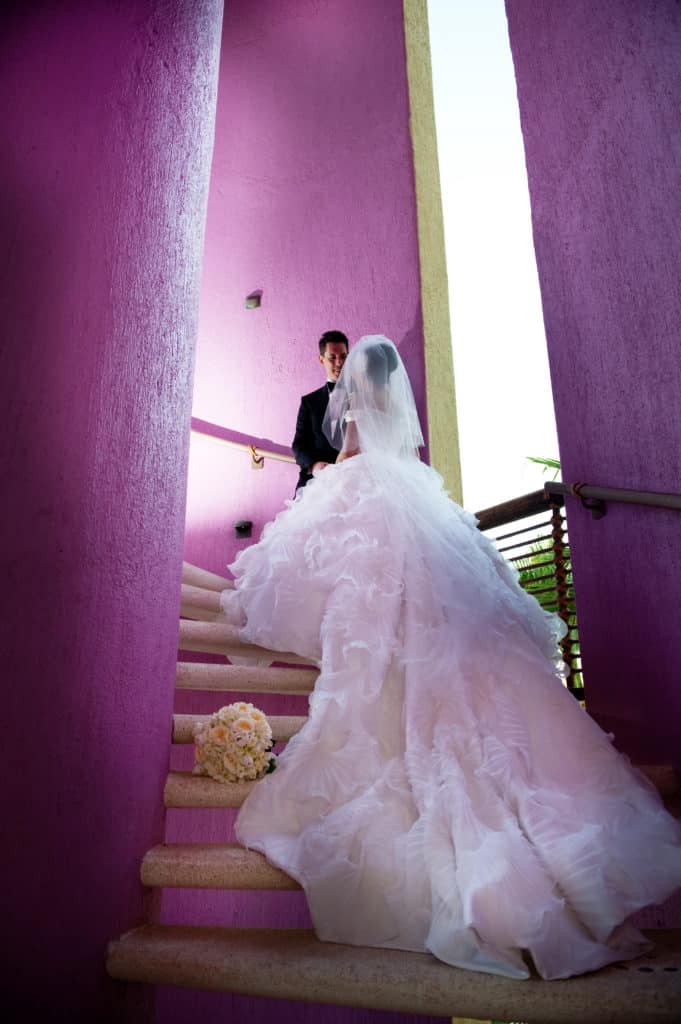 Today I want to talk about something super special – how to plan your dream destination wedding!
Why?!
Matt and I are celebrating our 10th anniversary today! TEN YEARS. In fact we have been together for 13 years (2 years of dating and one year of being engaged). He is truly my best friend, my biggest supporter and the love of my life! You can read about how we met in my previous post.
We had a destination wedding in Cabo San Lucas, Mexico. Not only our "wedding day", but also our "wedding trip" was one of the most unforgeable times of my life!
To be honest, I don't think there have been any trips in my life (even our honeymoon which was amazing), since then that was as fun as our wedding trip! We were surrounded by family and friends that they truly cared about us and flew from all over the world to celebrate this special day with us!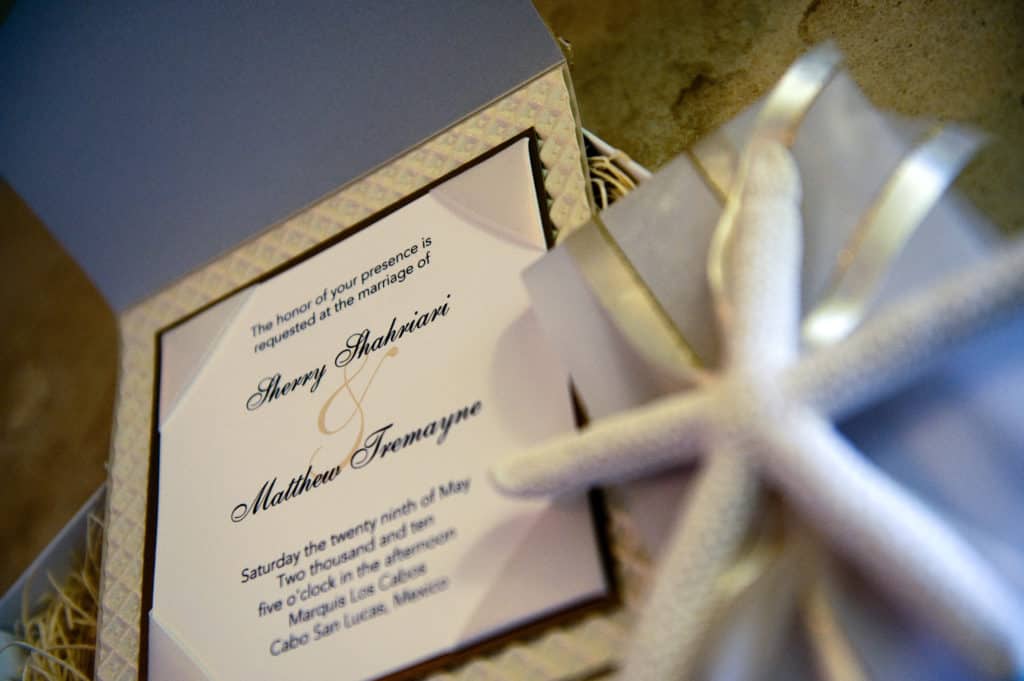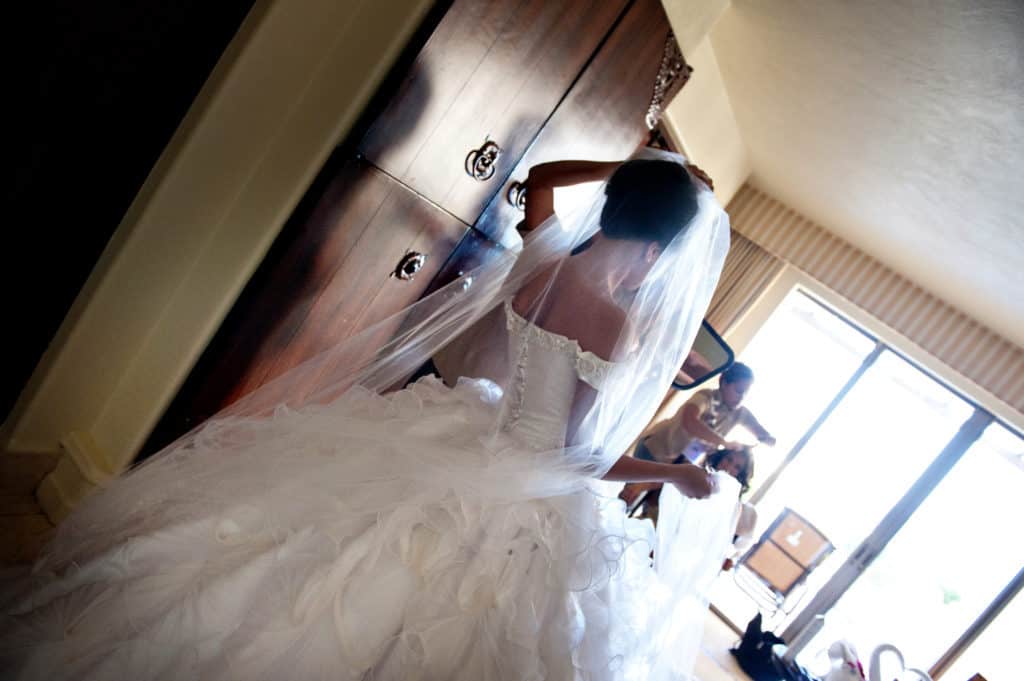 There are always "Pros and Cons" to any weddings (destination weddings or none-destination weddings). I honestly have to say that our destination wedding experience is one that Matt and I would do over and over again!!! It was SO MUCH FUN!!!!
I know with the current situation in the world with Covid-19, it has become much more difficult to plan weddings! And it is even harder to plan a destination wedding. HOWEVER, if your wedding is sometime next year, things may start getting "back to normal" and you may want to consider having a destination wedding!
Planning a destination wedding is a really unique experience in life and I think someone who has "been-there, done-that", can help you navigate through this wonderful experience a little more. So I'm going to share some tips and tricks on having a destination wedding with you here!
Why We Decided to Have a Destination Wedding
All my close friends and family know that I'm a sucker for the beach and ocean! In fact, one of my biggest dreams is to one day live on a warm beach somewhere in the world! So, when it was time to plan our wedding, I didn't want to bother looking anywhere except for beach wedding venues!
My biggest dream was having our wedding in "Lake Como" or "Amalfi Coast", Italy. But after sharing that idea with our families we changed our mind quickly. We decided that not many of our friends or family were able to fly all the way to Italy and then drive or take a train to Amalfi coast or Lake Como!
We then thought about Hawaii, Bahamas (St. Thomas and St. John), French Riviera and Fiji islands. But we were facing the same issue! All of these destinations were too far from US!
Matt was constantly suggesting Cabo San Lucas, Mexico to me. Another close friend of mine (Maryam) also suggested that Cabo is a very "cool" wedding destination.
She said Cabo is gorgeous and is only a two hour flight from Arizona and only a two and a half hour flight from California (where many of our guests were flying from).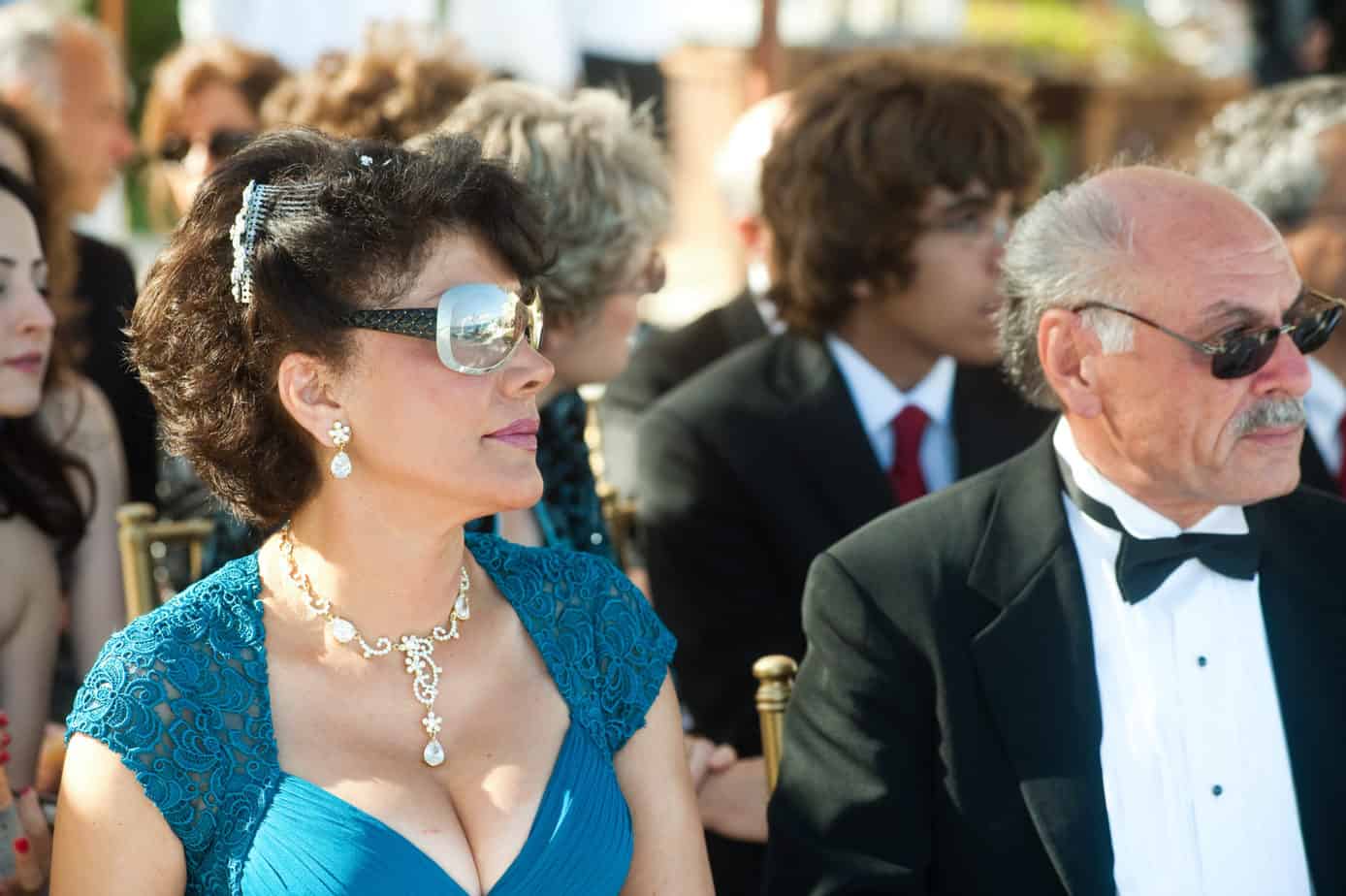 I was so excited, and immediately started searching for hotels in Cabo San Lucas! We had never been to Cabo before our wedding. While we were doing our research, I completely fell in-love with Cabo. I suggested to Matt that we should book a trip to Cabo and check out some of their beautiful resorts.
Although I wanted a beach wedding, I definitely didn't want to have a wedding "on the beach" in the sand. I wanted to have our ceremony with the most perfect "view" of the ocean, but I wanted to have our reception indoors so we could party later into the night.
Most hotels have rules about noise after 9:00pm or 10:00pm. Therefore, if you have an outdoor wedding it would have to quiet down by that time. What fun is that???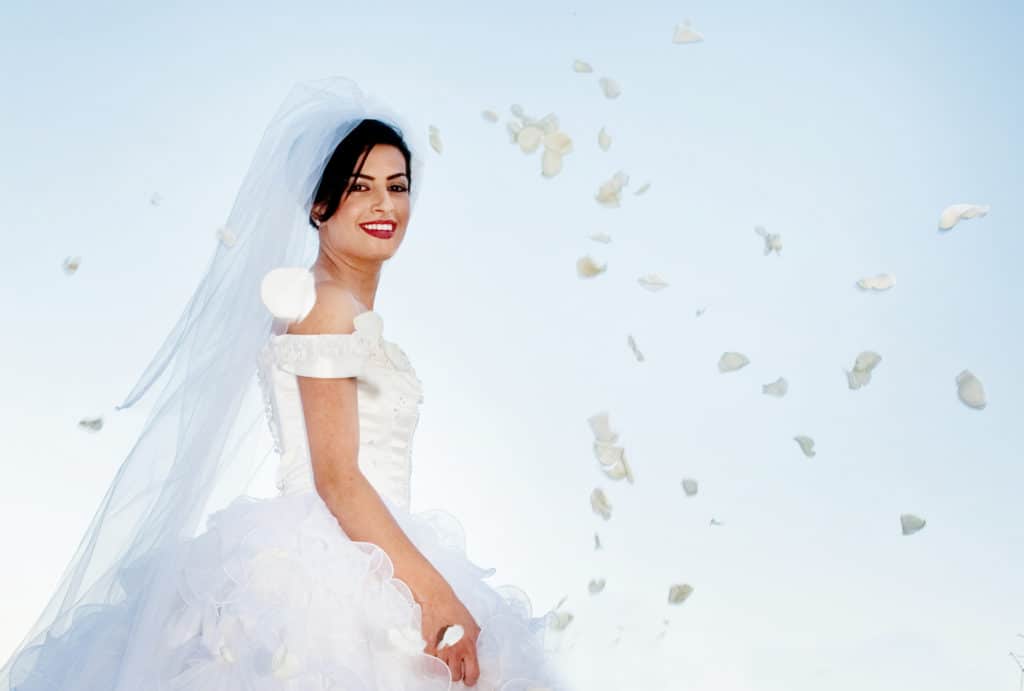 How We Planned Our Wedding in Cabo San Lucas, Mexico
During our online research we found several hotels that we liked a lot! But, we definitely wanted to go check them out in person to make sure they look exactly like the pictures. We loved the idea of how Cabo was so close to Arizona and looked so gorgeous on the pictures!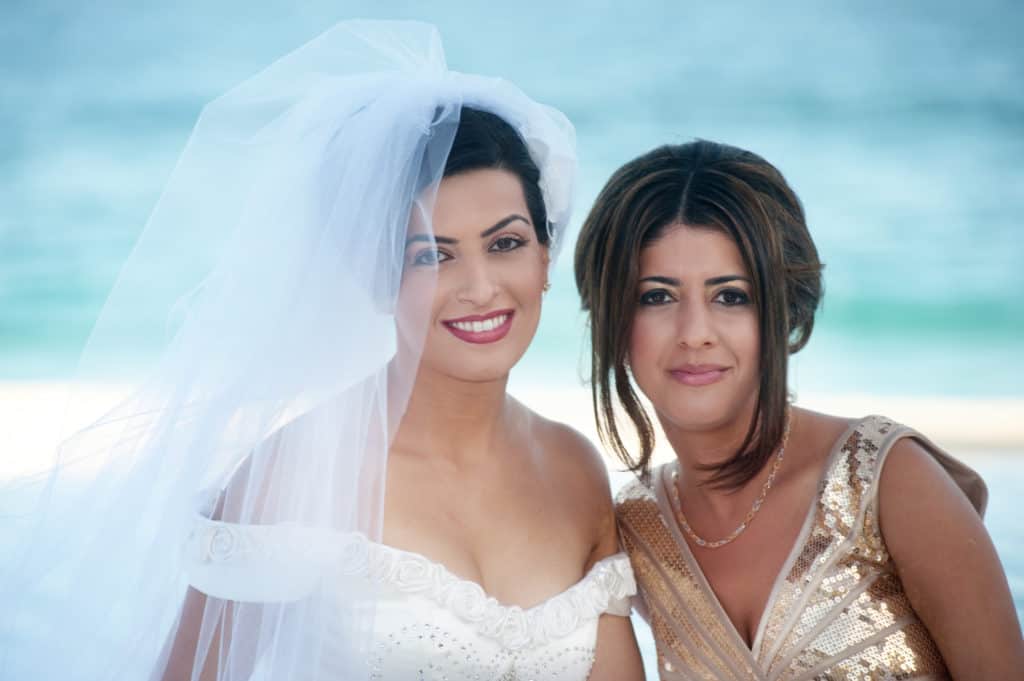 We booked our trip to Cabo to check out some resorts. Before leaving Arizona, I contacted several wedding coordinators in Cabo and finally found one wedding coordinator that we loved the most. So she drove us around different resorts in Cabo to show us different wedding venues.
When we got married there were just a handful of nicer/ high-end hotels in Cabo. Since then they have built A LOT more luxury hotels in Cabo! At the time when we were looking for hotels, "One and Only Palmilla" and "Marquis Los Cabos" were the nicest ones on our list. We looked at several other hotels when we visited Cabo, but we loved these two hotels the most!
After visiting/touring all of the beautiful resorts on our list, we decided that we loved Marquis Los Cabo the most. It had breathtaking views of the ocean and gorgeous grounds but we also fell in love with their ballroom.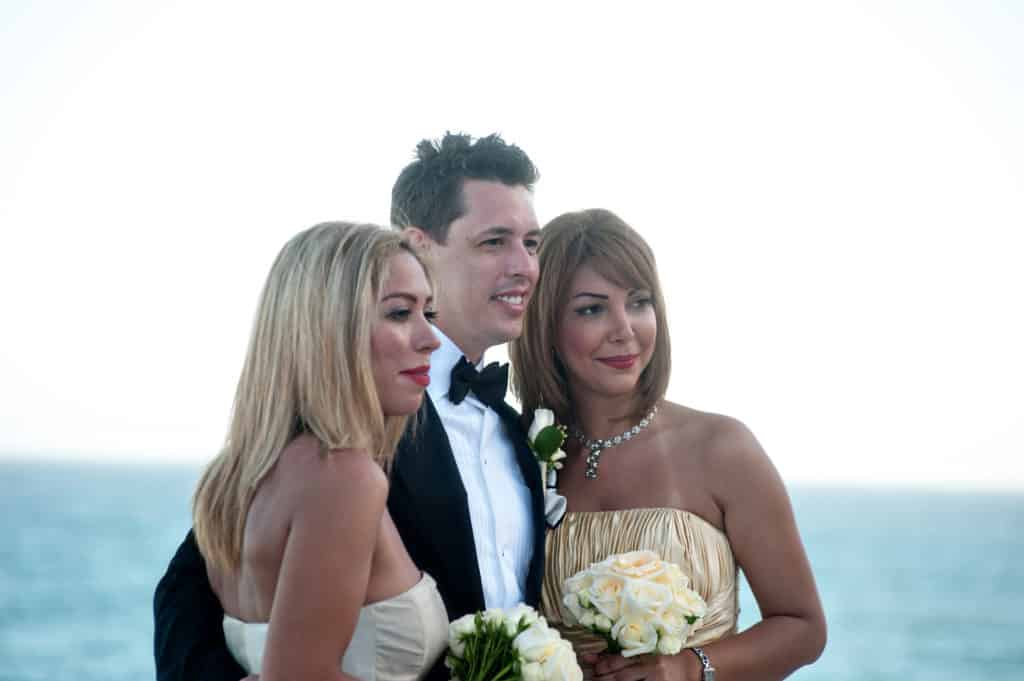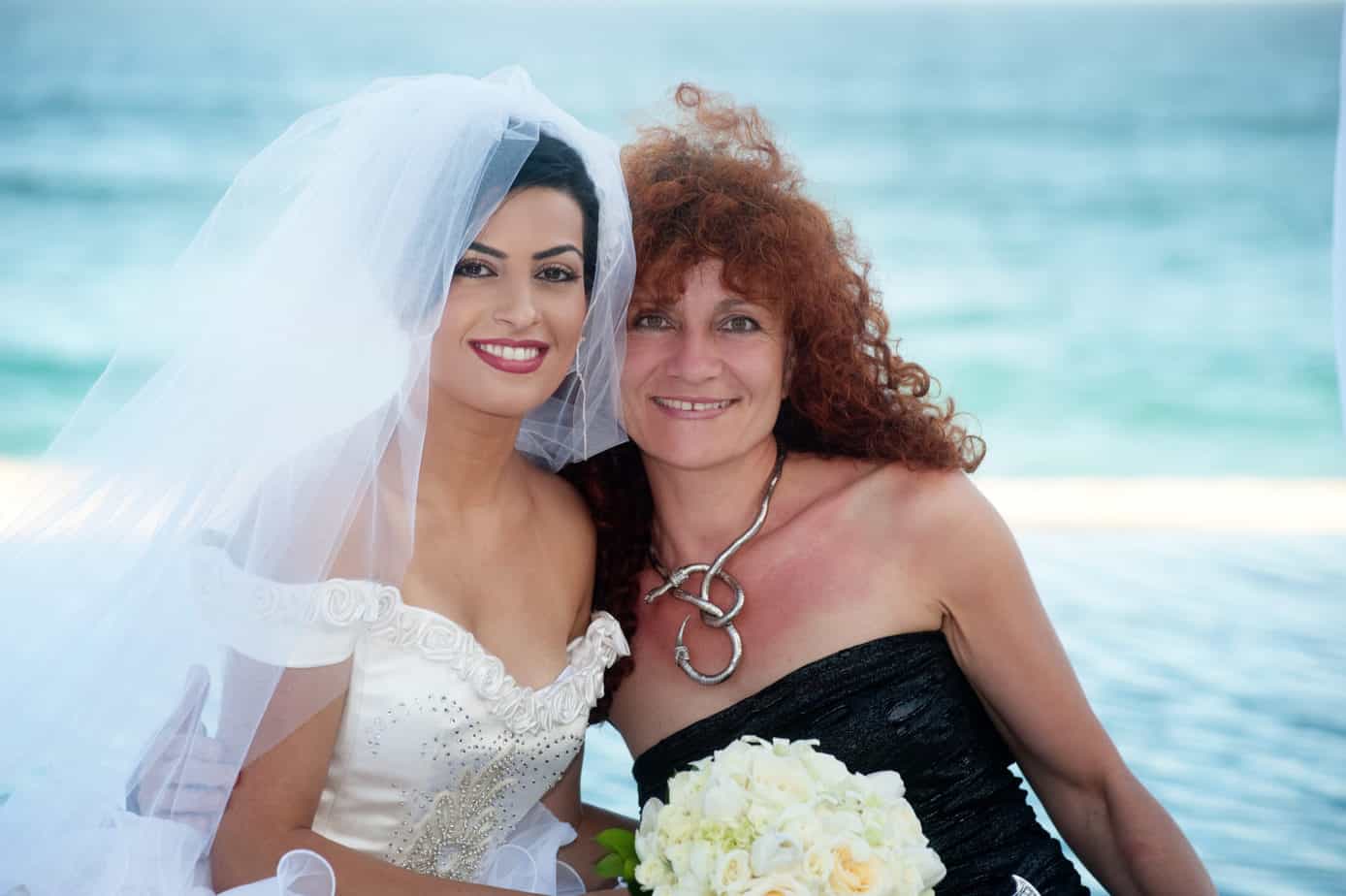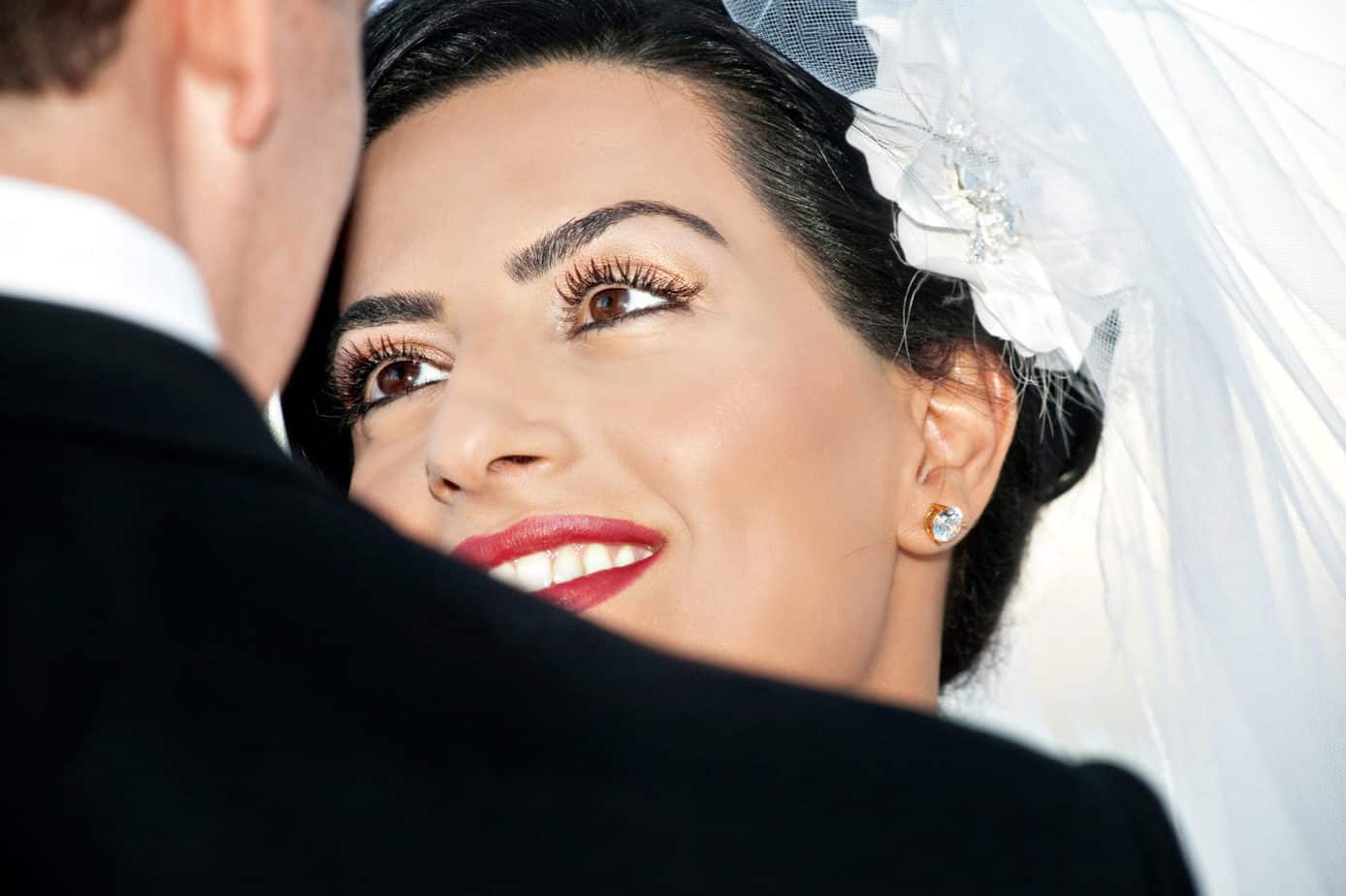 Their ballroom was exactly what I wanted! Very tall ceilings with tasteful combination of "Modern and Tuscan" style. I'm personally not a big fan of the "super Tuscan look". So we certainly liked Marquis Los Cabos the most!
About Marquis Los Cabos
When we were getting married, Marquis Los Cabos resort was a "family owned" resort and was NOT an all-inclusive resort. But they had several on site restaurants and the food was phenomenal!!!
The food tasting experience at Marquis Resort was unforgettable! Their delicious and beautiful gourmet Spanish and Mediterranean dishes helped us to make a decision to get married there! I remember we both LOVED the food so much!
We have heard the resort was later bought out by a big hotel chain and they changed it to a "luxury all-inclusive" resort for the past 5-6 years. So hopefully after they changed it to an all-inclusive resort, the quality of the food still remained the same.
Once we made our final decision and decided to have our wedding at Marquis Los Cabos, we decided to hire a wedding coordinator to help us plan our wedding.
That was one of the best decisions that we made! If you want to have a "stress-free" destination wedding, you have to consider hiring a good wedding coordinator. They take all the pressure off your shoulders!
Most hotels have a wedding coordinator for "the day of the wedding". But you have to make sure you hire a wedding coordinator from DAY ONE to help you plan your wedding!
Our Wedding Vendors
As I mentioned above, one the biggest keys to a stress-free destination wedding is having a wedding coordinator.
Our wedding coordinator gave us the list and recommendation for the best florists, best bakeries, best wedding videographers and wedding photographers. However, there were still few vendors that we had to book from outside of Cabo.
Photographer: Since we knew the wedding pictures are what lasts forever, we decided to book our own wedding photographer. We found our photographer through some "heavy-duty" online search! Hahaha!
She was based in Vancouver, BC. She stated on her website that she does many destination weddings, we decided to call her! We loved her work soooo much that we only wanted her to take our wedding pictures.
So we had to fly her to Cabo for our wedding. I think it was one of the best decisions we made! To this day, I love to look at every picture she took at our wedding!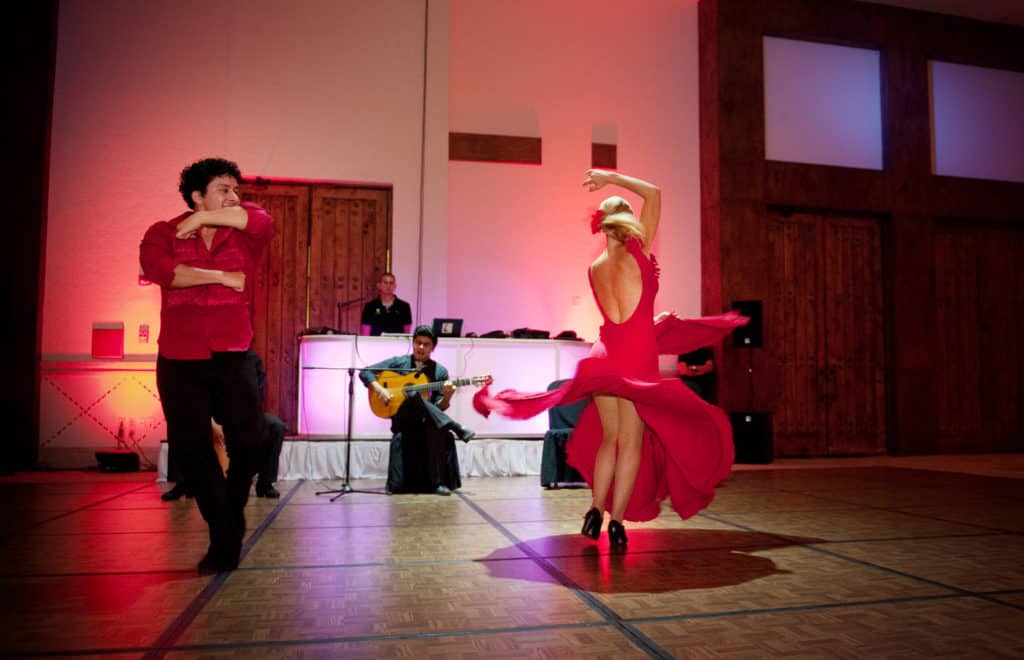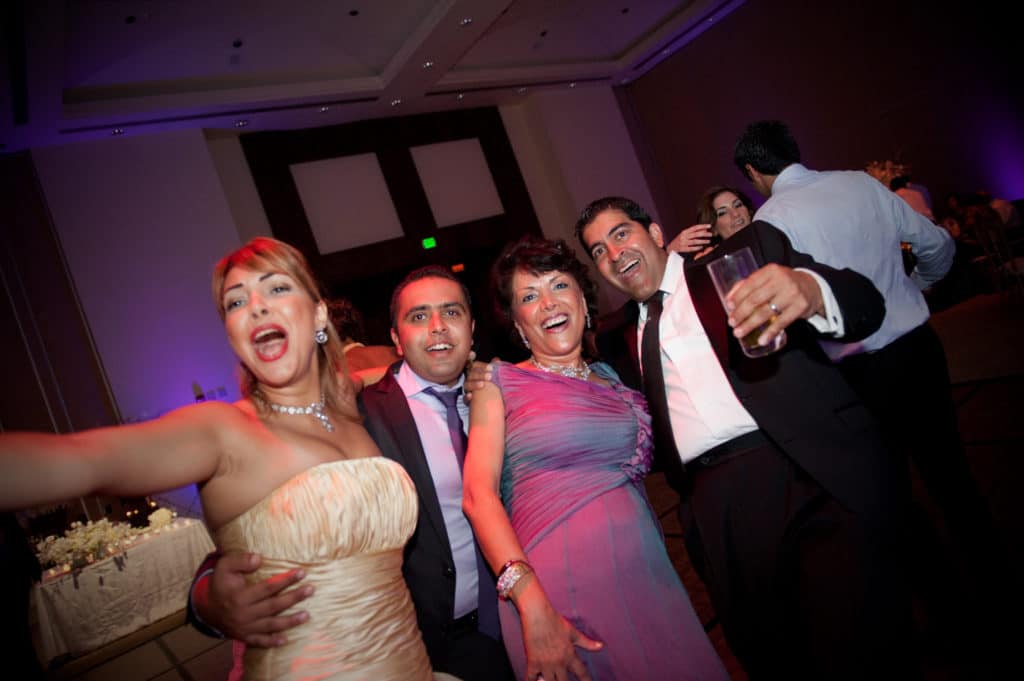 Minister: Matt and I did our official "American wedding" at the courthouse in Arizona two weeks before flying to Cabo for our wedding.
However, since we wanted to have a Persian/American wedding ceremony on our wedding day, we needed to have a Persian minister.
As you can imagine, there are not that many Iranian ministers in Cabo, Mexico (haha), so we also had to fly our minster to Cabo. She was based in LA, but she made the trip! When you are thinking about how to plan your dream destination wedding, definitely think about these logistics!!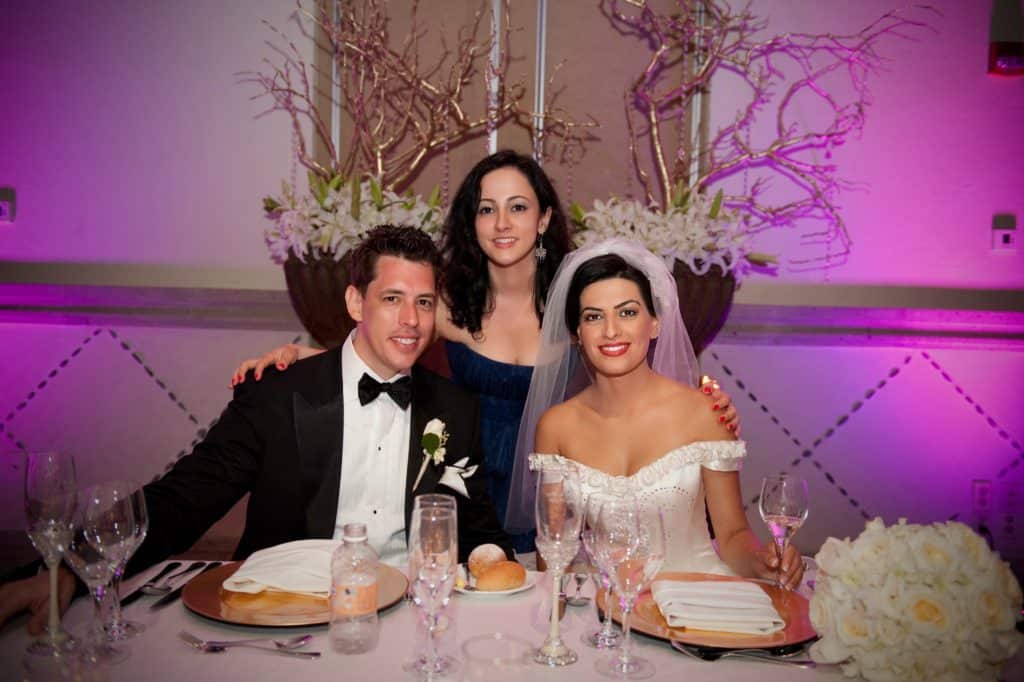 Besides our photographer and our minister, we booked all of the other wedding vendors from our wedding coordinator's recommendations.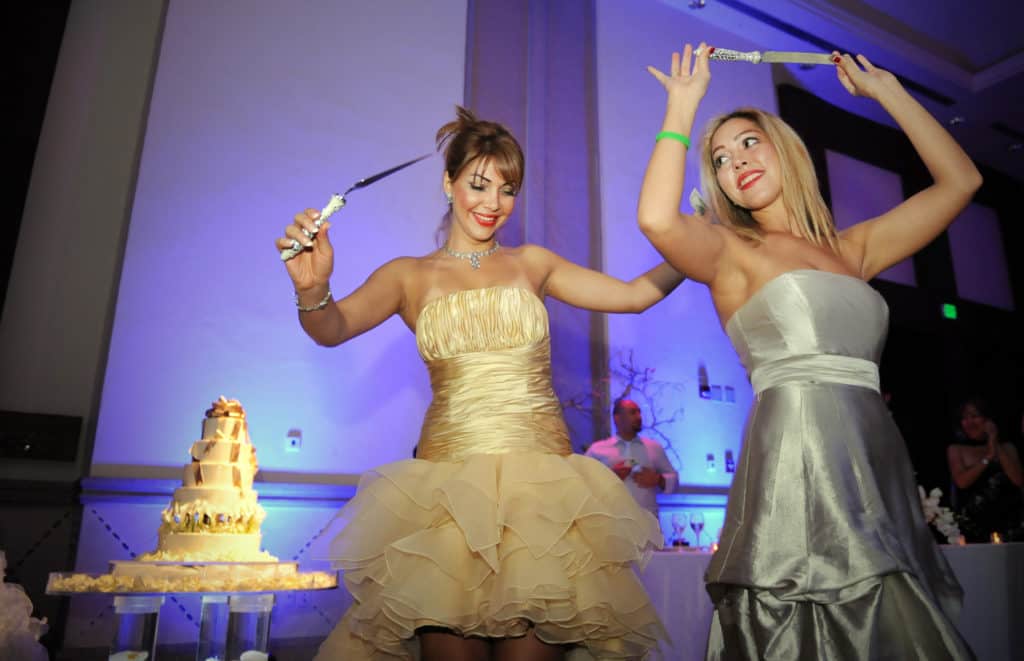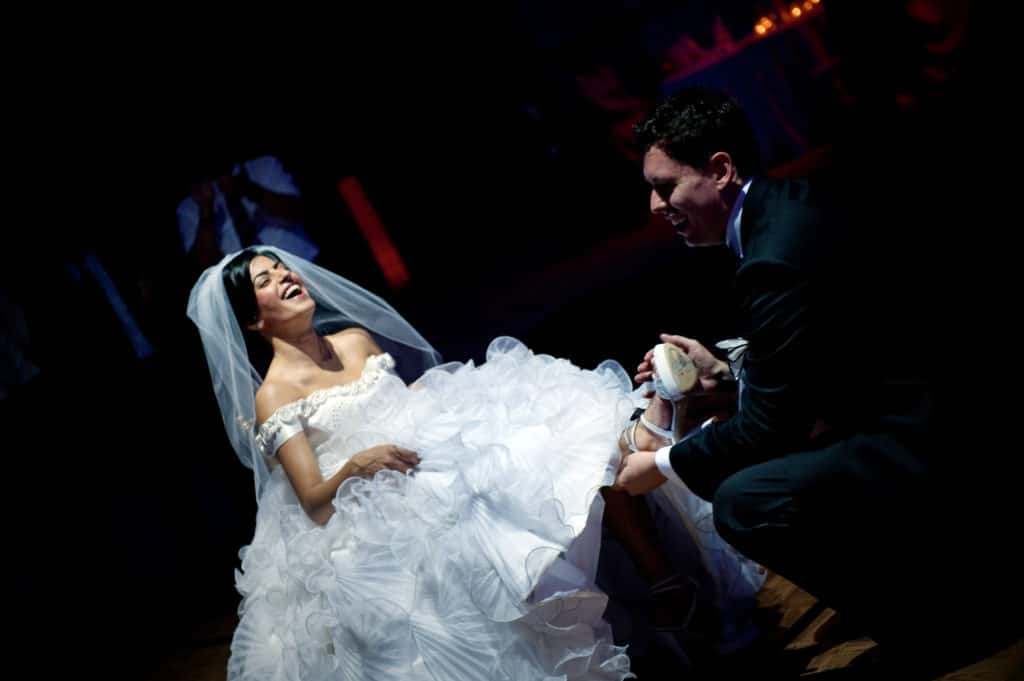 With the help of our amazing wedding coordinator, all of the wedding vendors worked so well together to deliver everything on-time on our wedding day! Our photographer and our minister were both so professional that we had absolutely no problems with them. This made us so grateful and was so much more than we could hope for when we were thinking about how to plan our dream destination wedding.
How to Plan Your Dream Destination Wedding
Tips & Tricks on How to Have a Stress-Free Wedding Destination
Step 1: Choose your destination! Choosing your ideal location with your partner is one of the first steps toward planning your destination wedding. When you choose your destination, don't forget to think about the weather and season. For any outdoor and beach weddings, avoid the rainy season!
Step 2: Take a trip in advance to check out the location in person! I strongly recommend (if it is possible), to try and schedule at least one trip in the early stages of planning. Seeing the venue in person is so important! Therefore, you won't have to rely on images and you will be able to plan the logistics with much more ease.
Step 3: Plan early! One year in advance is the best time to plan your destination wedding! That way you have few months to find your "ideal wedding destination location" and your guests will have enough time to plan their trip! Many people may consider your destination wedding as their "big" trip of the year.
Step 4: Create a detailed to-do list! This is a major step that will help you stay organized and up to date on everything that needs to be done.
Step 5: Hire an experienced wedding coordinator! I know… when you start adding up all the wedding expenses, things can get "out of control" sometimes! But planning a local wedding is hard enough so imagine trying to plan a wedding from a distance. Doing your own research, finding the hotel, booking flight, finding reliable vendors in a different state, or country, and booking venues that you have never been to or seen is a full time job. A good wedding coordinator does it ALL for you!
Step 6: Organize your guest list! Since this is a destination wedding, there is "less pressure" to extend invitations to co-workers, or some people that you only see them once a year or you are just not that "close" to each other. Keep your guest list to people that you truly love and care to have them at your wedding. Because they are the ones that will be coming to your destination wedding anyways!
Step 7: Send out invitations early! Send out your wedding invitations far in advance so your guests can have some time to plan for your destination wedding trip! Some people can only take limited time off from work, etc.… This is important in ensuring that your closest family and friends make it to your wedding.
Step 8: Consider booking a hotel that offers group discounts for your guests! This way, guests will be able to save a bit of money and stay in the same hotel where your wedding is. Your guests will feel more comfortable being surrounded by family, friends and wedding participants.
Step 9: If your wedding is out of country, consider getting legally married in your own country! Your marriage "might be" legally recognized but wedding abroad legal requirements do vary from country to country. You need to be sure that your marriage will be both legally recognized in your own country of residence and in the country in which you choose to get married. I think the easiest way is to get legally married in your own country few weeks before traveling to your wedding destination. That's what Matt and I did! We didn't want to come back to US and go through a whole bunch of paperwork!
Step 10: Choose Attire that fits your destination and make sure to let your guests know about it! Most guests can get confused when it comes down to the wedding attire/dress-code. Especially if your wedding is a beach wedding, most guests assume that the wedding is "on the beach" so they wear casual clothes! For example, although we had a beach wedding, our wedding was not "on the beach". We wanted to have a formal attire wedding. We made sure to specifically mention the dress code on all the invitations as well as our wedding website!
Step 11. Thank your guests for making the effort! And finally make sure to keep your guests happy and let them know how much you appreciate that they flew all the way from their country or city! When you plan your dream destination wedding, your guests are really what make it special. To this date, Matt and I don't know how to say "Thank You" to everyone who put the effort to come and celebrate this special day with us.
Something to keep in mind when you plan your dream destination wedding is that it can be financially or logistically difficult for several of your family members or your friends to make it to your wedding! And that is perfectly okay! It doesn't mean that they didn't care about you or your special day! They can always bring a smile on your face, by simply mailing a wedding card to you and your spouse and congratulate you!
Have fun planning your dream destination wedding! For most people, it will be one of the BEST days of your life and hope that will be the case for you!
Sherry, xoxo