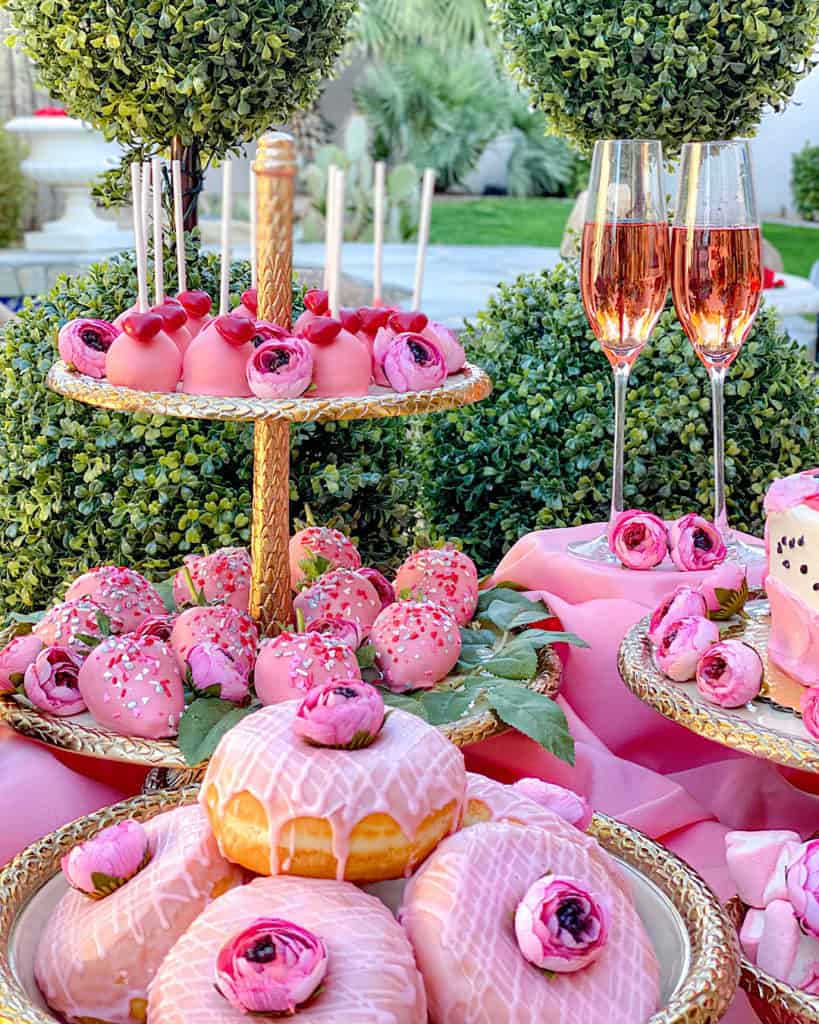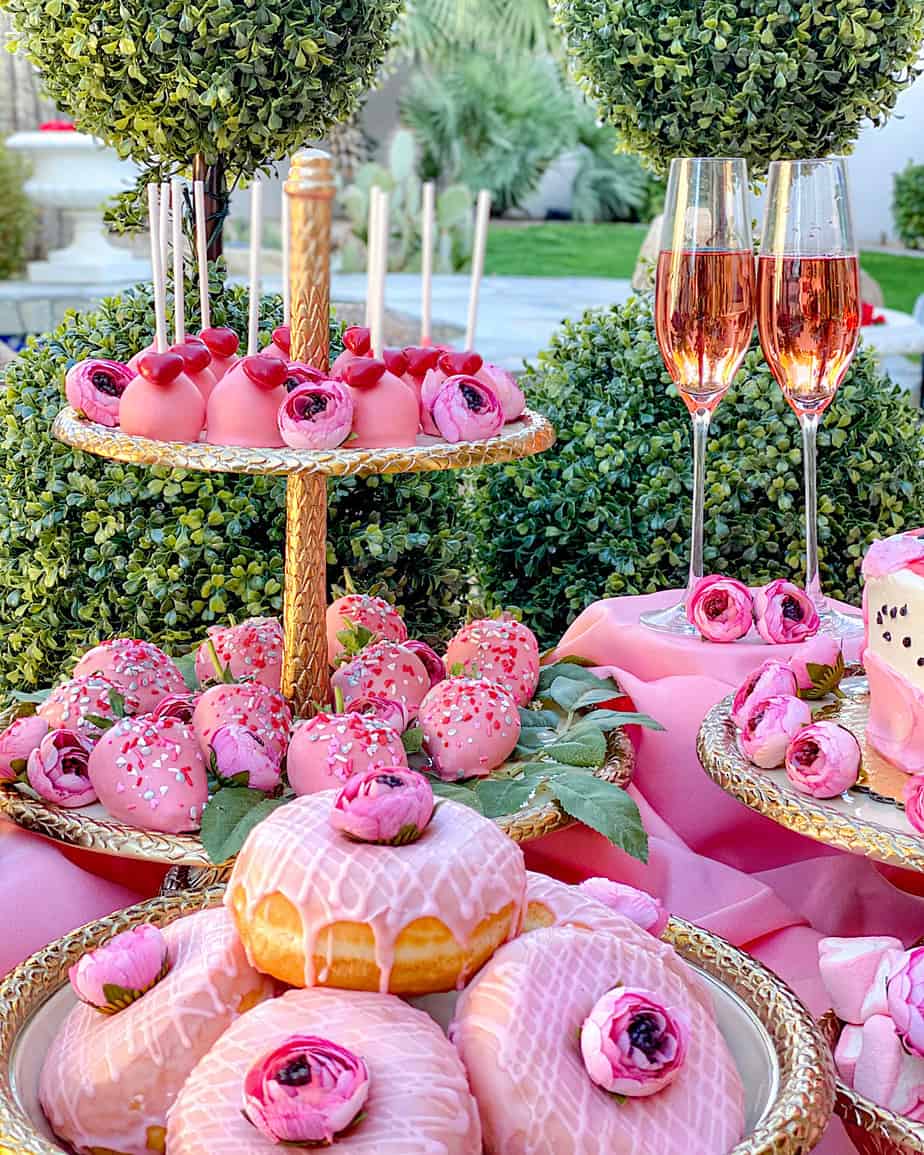 Happy Monday everyone! Valentine's Day is only two weeks away and I am so excited to share some fun ideas with you guys on how to style an elegant Valentine's Day dessert table! So far 2021 looks similar to last year and we are still stuck in our homes due to the COVID-19 crisis. But that does not mean that we should skip the holiday celebrations! In fact, this lockdown forced all of us to spend more quality time with our loved ones at home. I think cooking, baking and decorating for each holiday puts you in a perfect celebration mood!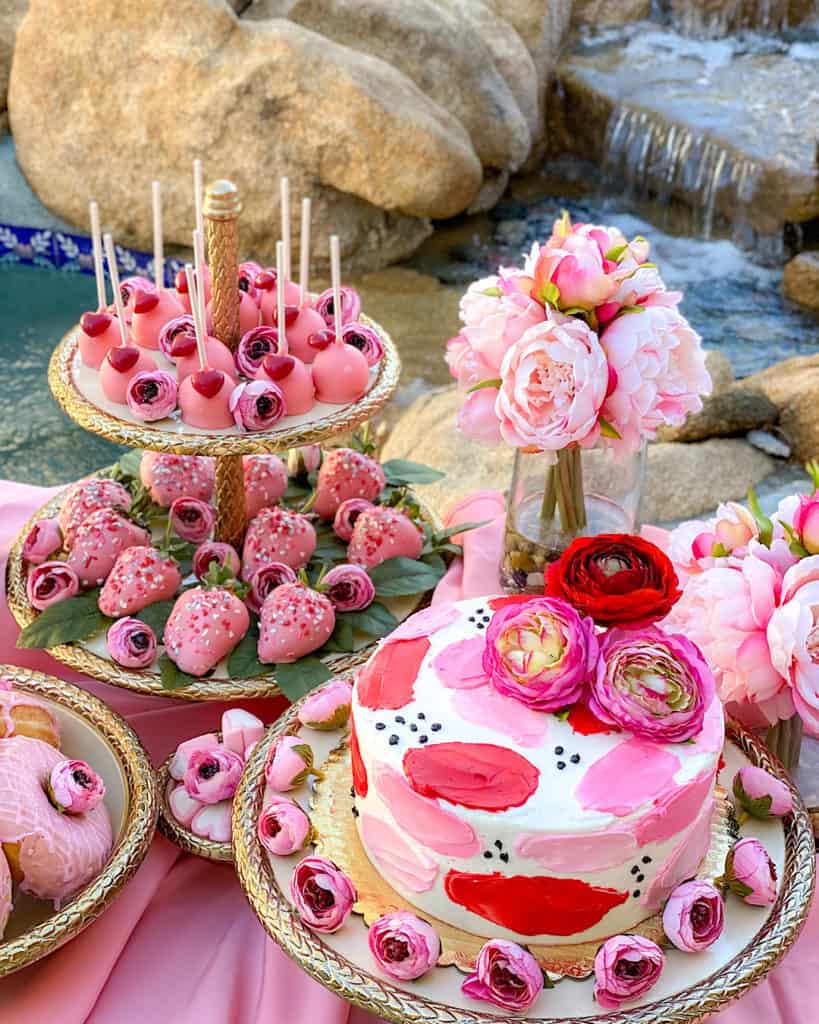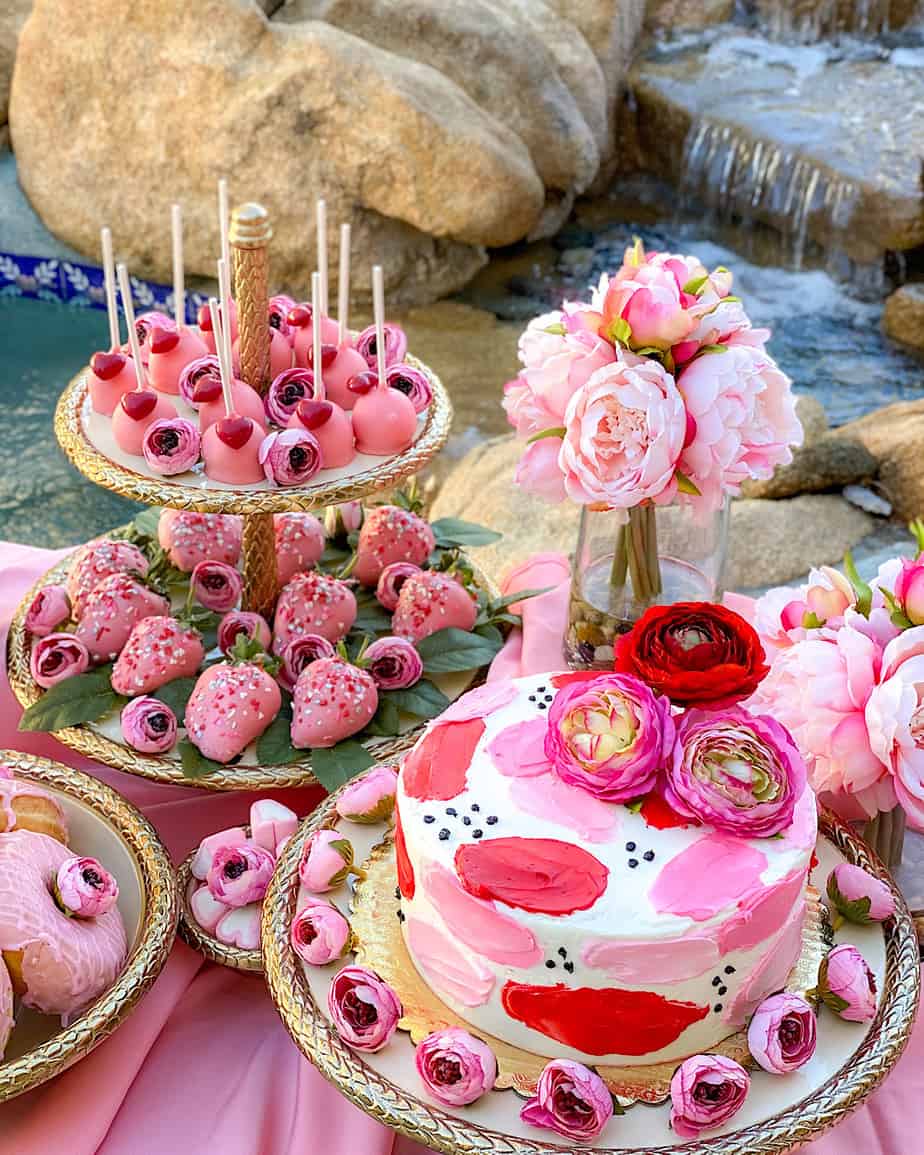 Since baking is not my strength (LOL), I simply order my desserts from different bakeries for each holiday! One of the best parts about ordering my desserts from bakeries is I do not have to stress out about if my desserts will turn out alright or not! Hahaha! I ONLY focus on how to decorate my dessert table! But, if you are passionate about baking, I strongly recommend taking your time and bake!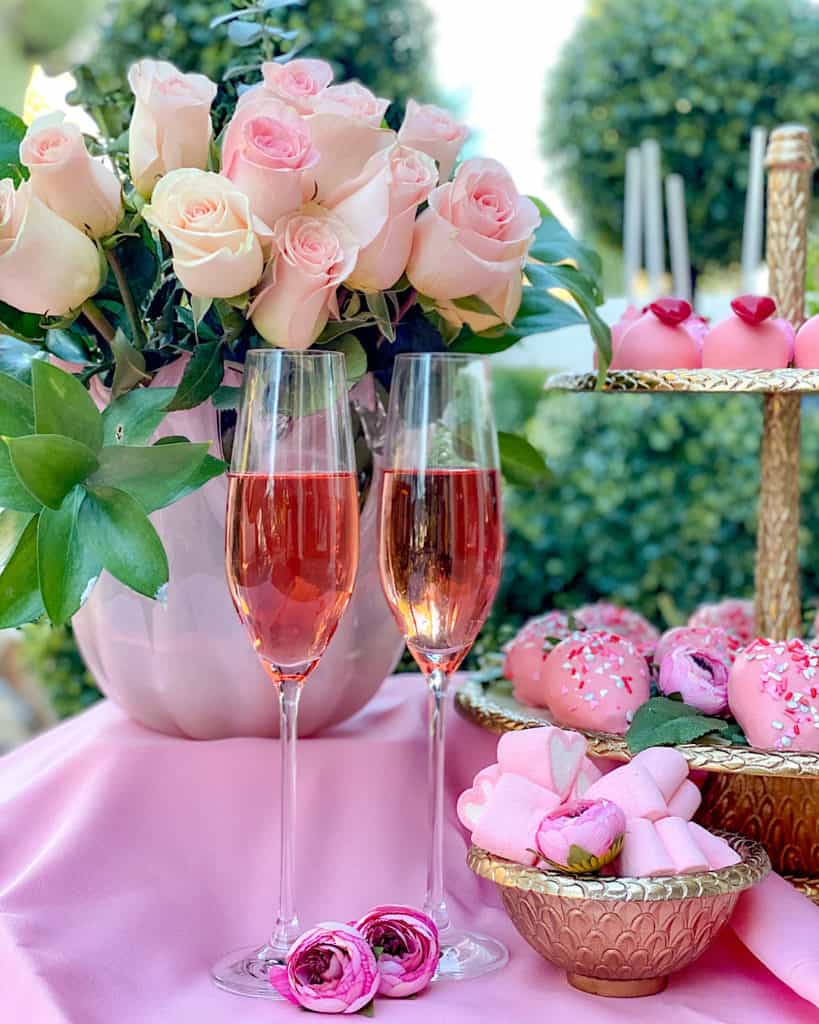 How to style an elegant Valentine's Day dessert table?
Choose your Color: I know most people love to decorate their Valentine's Day dessert table in red! While I love red for the Valentine's Day celebration, I usually prefer to decorate our table with "light pink". Additionally, I like to add one or two "accent colors" to the table so the entire table will not be all in pink! Hahaha!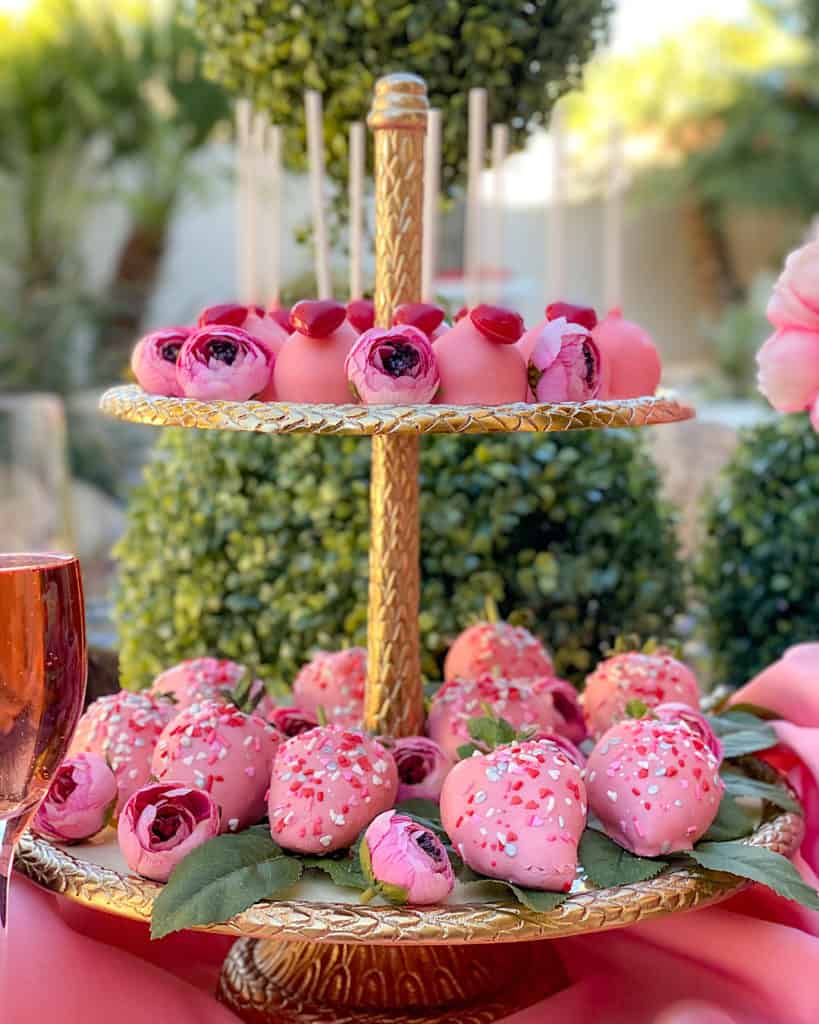 I love the combination of light pink and rose gold colors! Therefore, I decided to decorate a fun pink and gold dessert table for this Valentine's Day! There are plenty of dinner and dessert table ideas that can be found online. For example, I love these decoration ideas as wells as these beautiful Valentine's Day table setting ideas! They look so beautiful and romantic for Valentine's Day.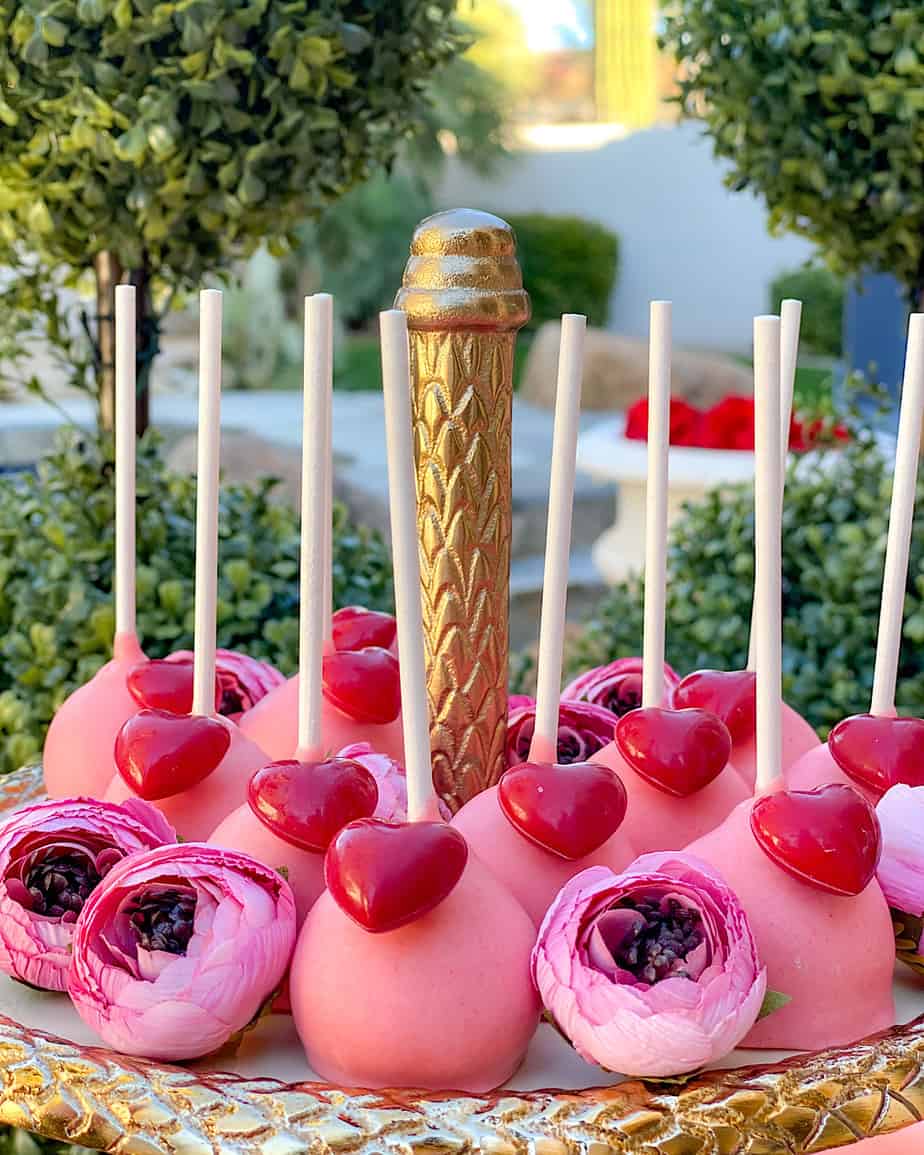 I like to decorate my table by adding a "touch" of red to our dessert table and keep most of the desserts pink (light pink). A touch of red can be accomplished by adding red linin, red flowers or a red tablecloth. One of the challenges of the "pink desserts" is some people do not like "pink" flavors! For example, my 5-year-old Valentina LOVES chocolate flavor but does not like "pink" desserts. If you would like to have an elegant light pink dessert table that will satisfy just about everyone, you can always ask your baker to make any flavor that you would like for the inside (chocolate, vanilla, raspberry, or anything else…), and ask them to make the outside of your desserts all in pink (or the color of your choice).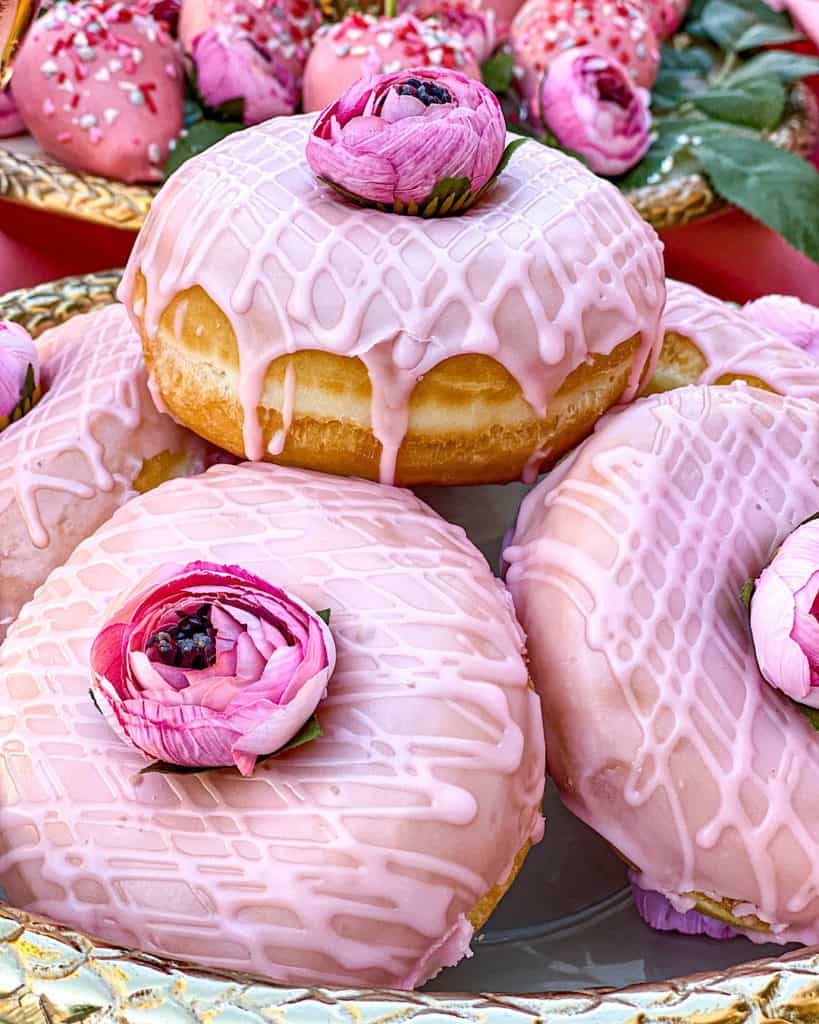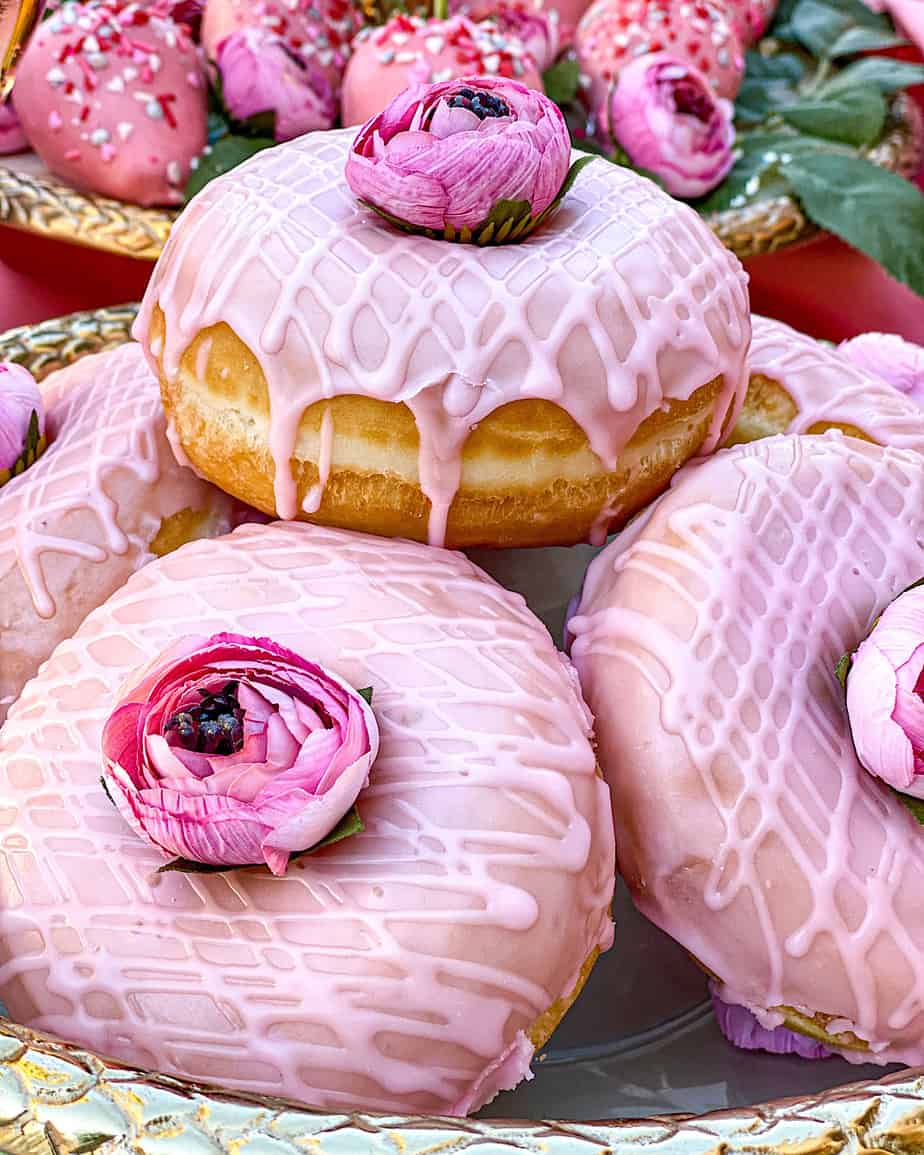 Choose your Dessert Types and Flavors: After you decide what colors you want to choose for your Valentine's Day dessert table, you need to choose the type of desserts and flavors! I always like to have some sort of cakes on our dessert table! If you simply google "Valentine's Day cake flavors", you can see one of the most popular Valentine's Day cake flavors is "red velvet cake". This is a great recipe for red velvet cake if you would like to bake one! You can also check out my friend's new red velvet cake recipe here!
Besides the red velvet cake, another MUST HAVE dessert for Valentine's Day is chocolate covered strawberries! I cannot remember celebrating any Valentine's Day without chocolate covered strawberries! Matt and I both LOVE them! I love light pink chocolate covered strawberries as well as dark chocolate covered strawberries. Both are fantastic!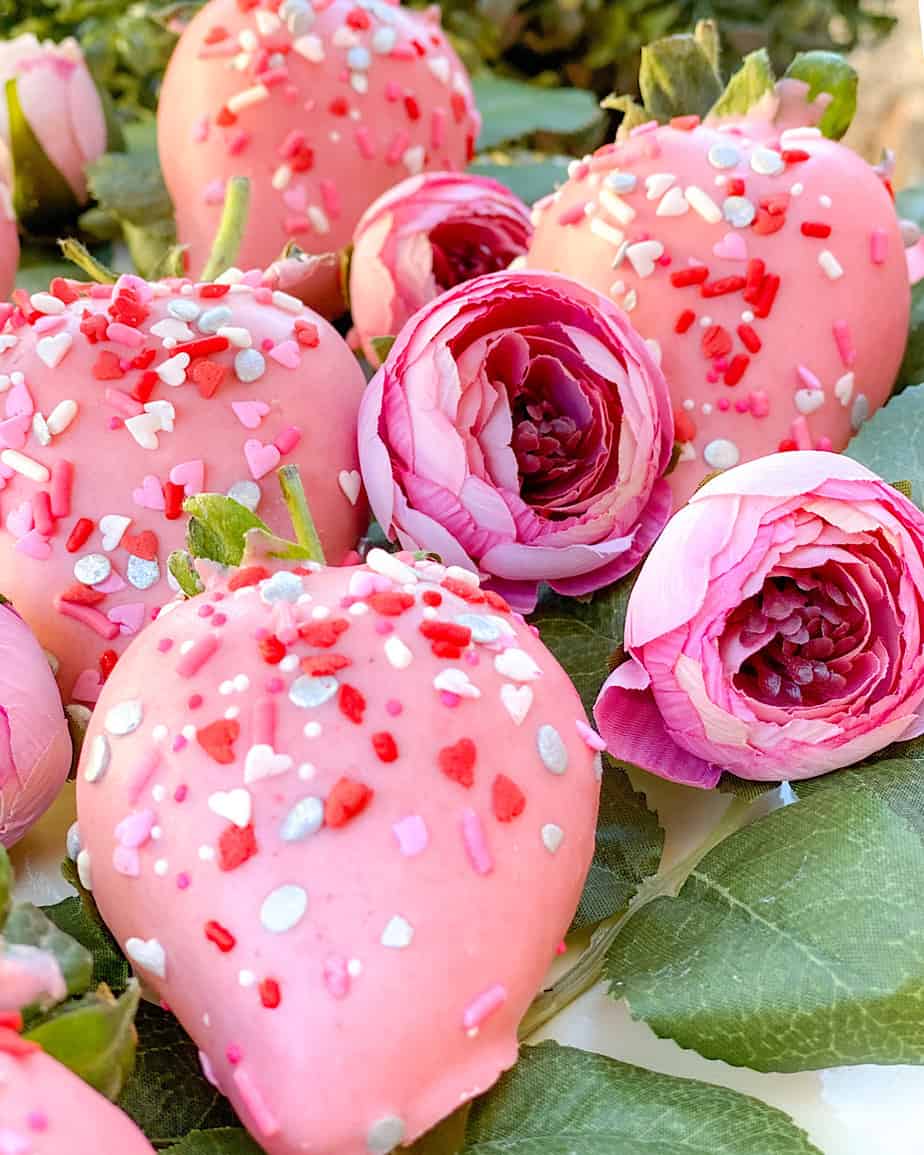 I am going to list some beautiful and delicious dessert ideas for Valentine's Day for you here:
Chocolate covered strawberries
Pink or red cake pops
Pink or red donuts
Pink or red Macaroons
Heart-shaped red velvet cakes
Red velvet cupcakes
Chocolate covered strawberries brownies
Raspberry cheesecake brownies
Heart-shaped sugar cookies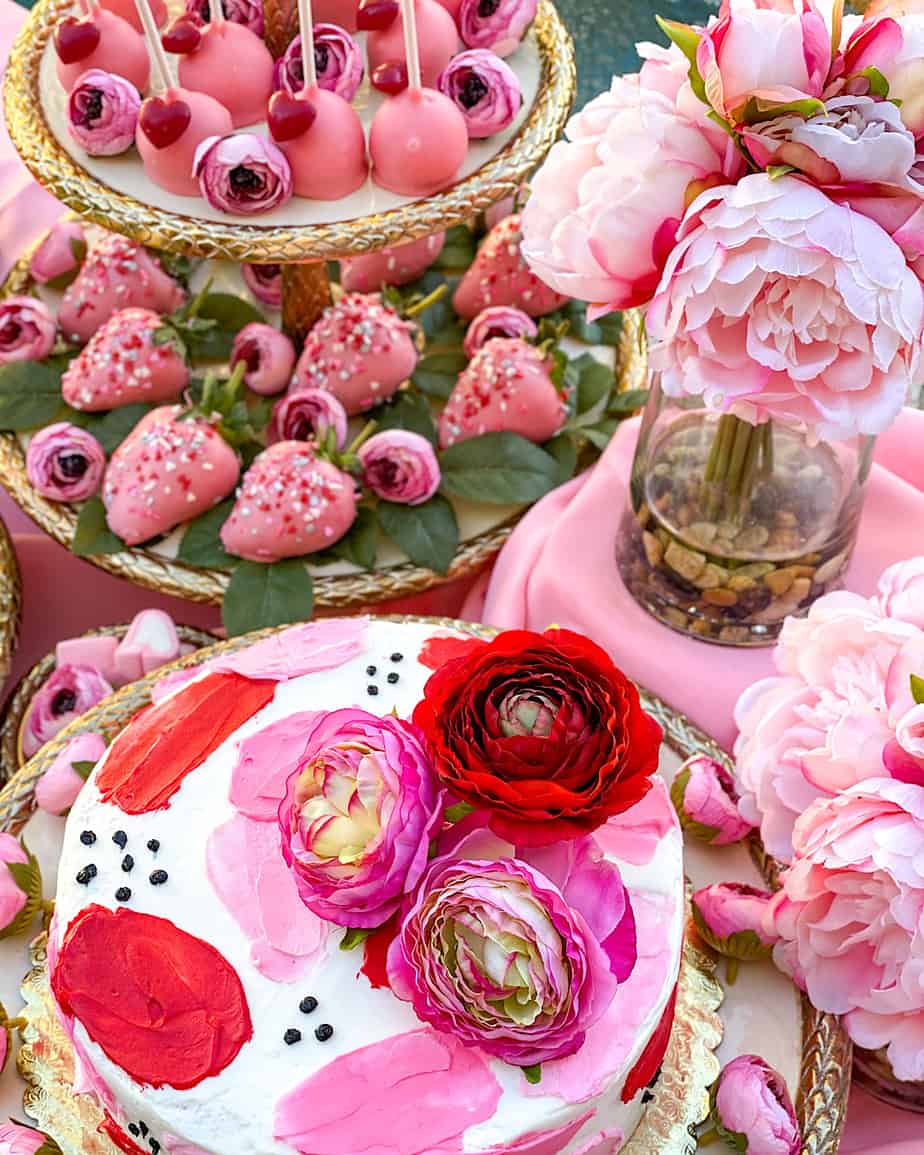 A few more delicious dessert ideas for Valentine's Day:
Chocolate fondue
Chocolate truffles
Pink champagne truffles
Tiramisu
Hot chocolate float
Molten chocolate lava cakes
Strawberry cake
Chocolate strawberry cheesecake
Strawberry chocolate mousse cake
Nutella cheesecake
Red wine brownies
Red velvet waffles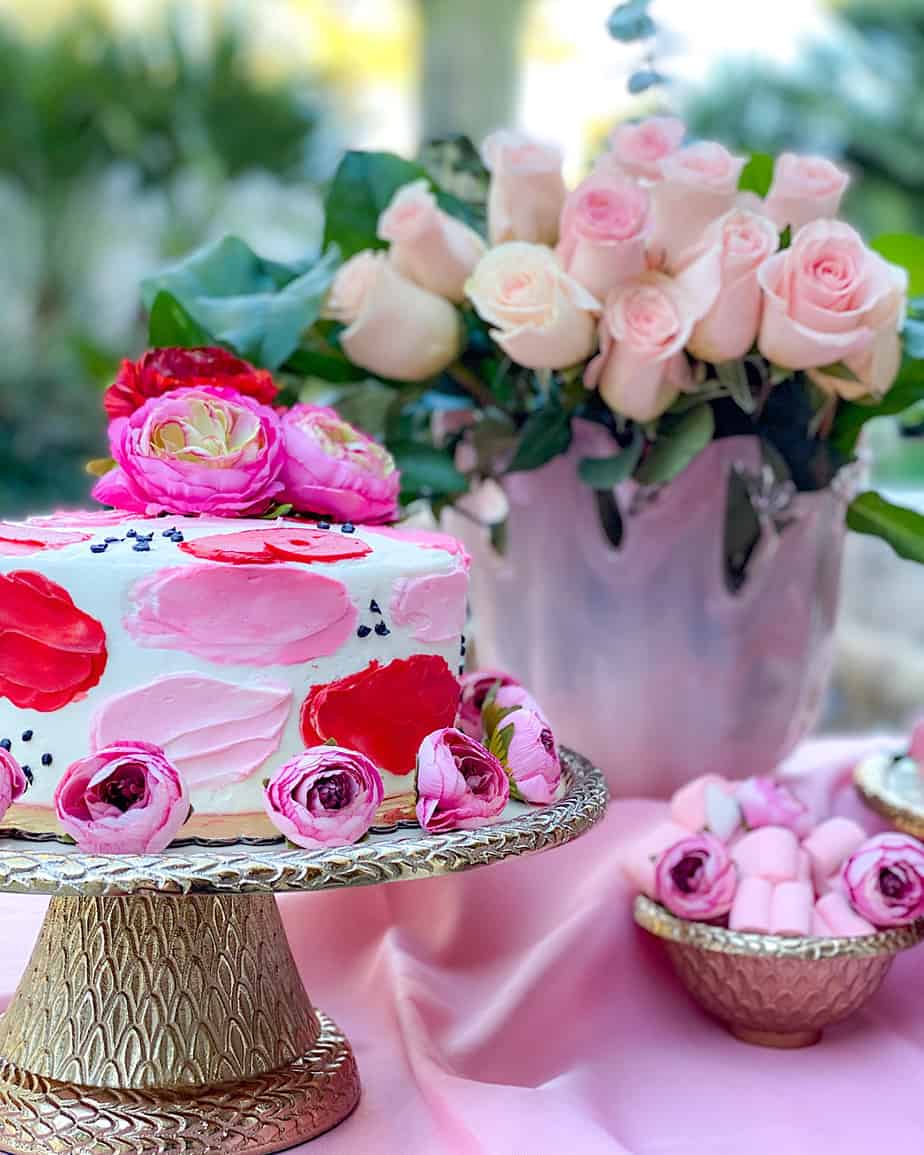 Add Flowers: Flowers are a MUST when it comes to Valentine's Day dessert table decorations. They instantly make your table look more elegant and romantic!
Add Candles: Make sure to add some beautiful red, pink or white candles to your Valentine's Day dessert table!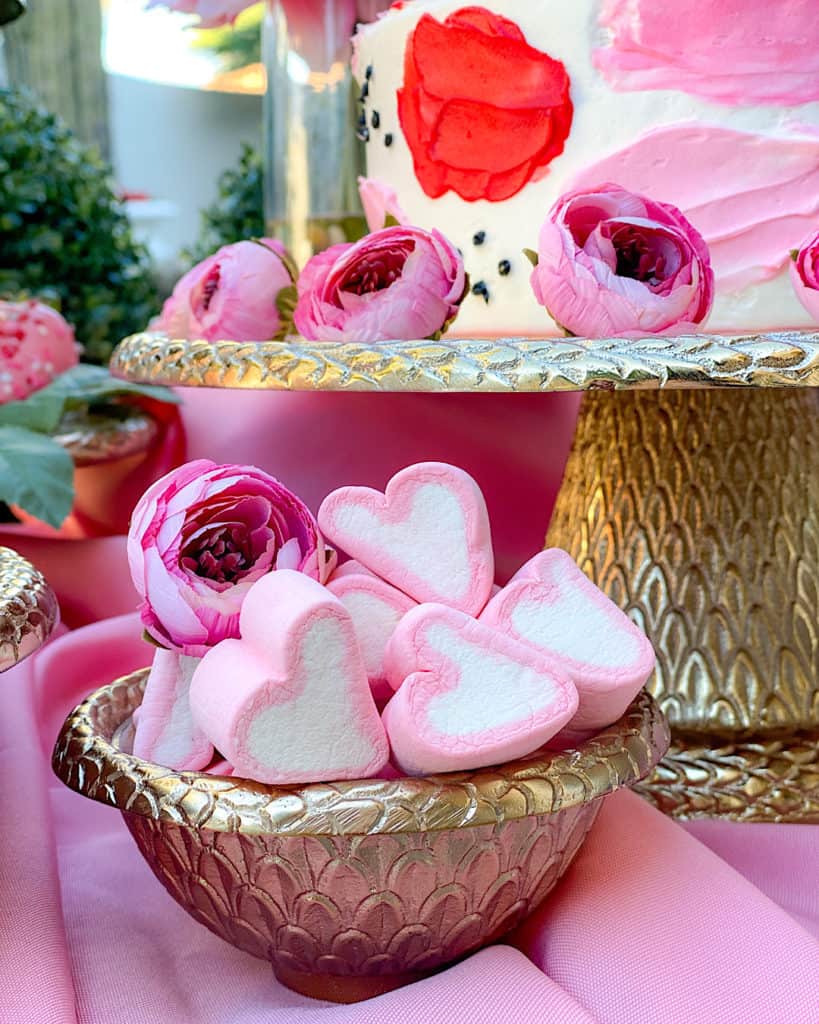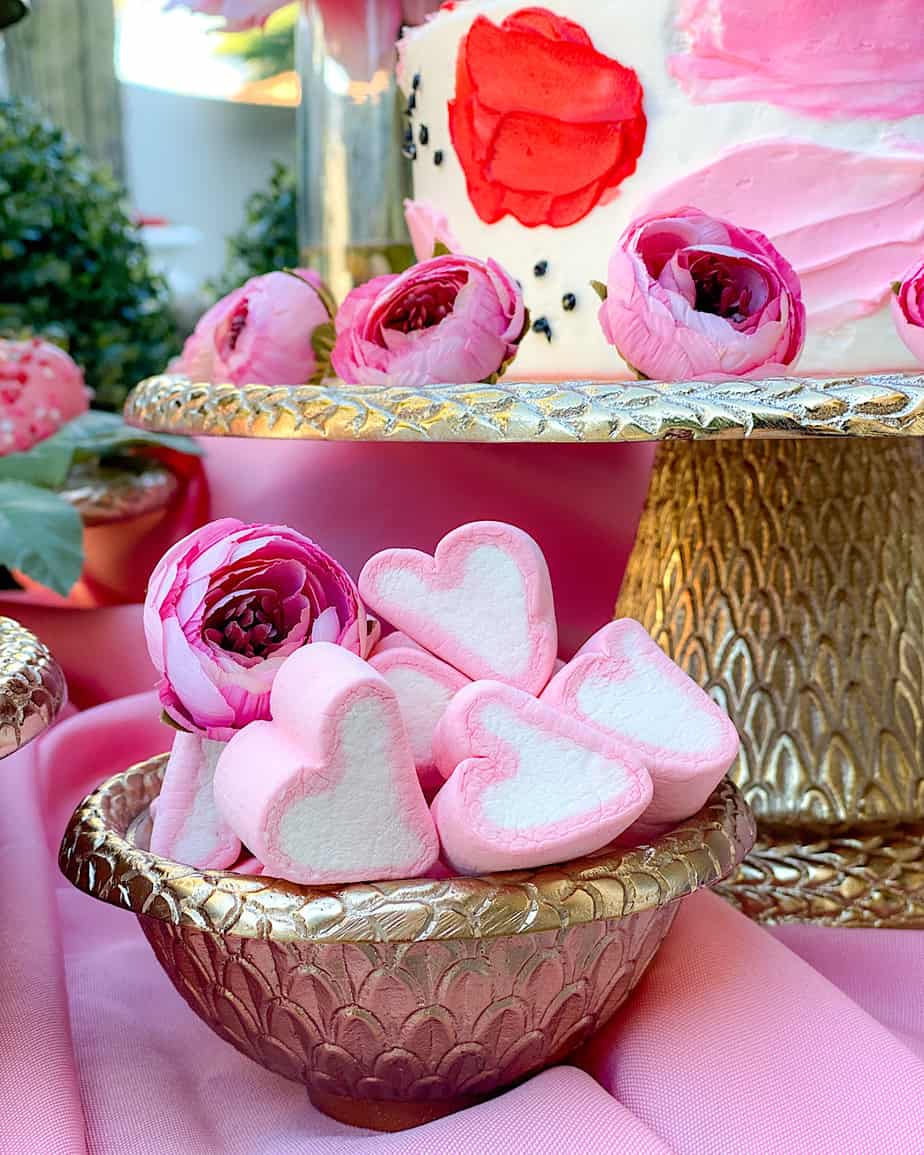 Add Height: Remember to create a focal point!!!Place your cake on the table in a position that acts as a focal point. You might consider elevating it on the table with an elegant cake stand. From there, arrange your other serving dishes, trays, flowers, and candles! You can add different heights to your table by simply adding cardboard boxes, wooden blocks, racks, centerpieces and even vases. You can then "cover" them with beautiful tablecloth!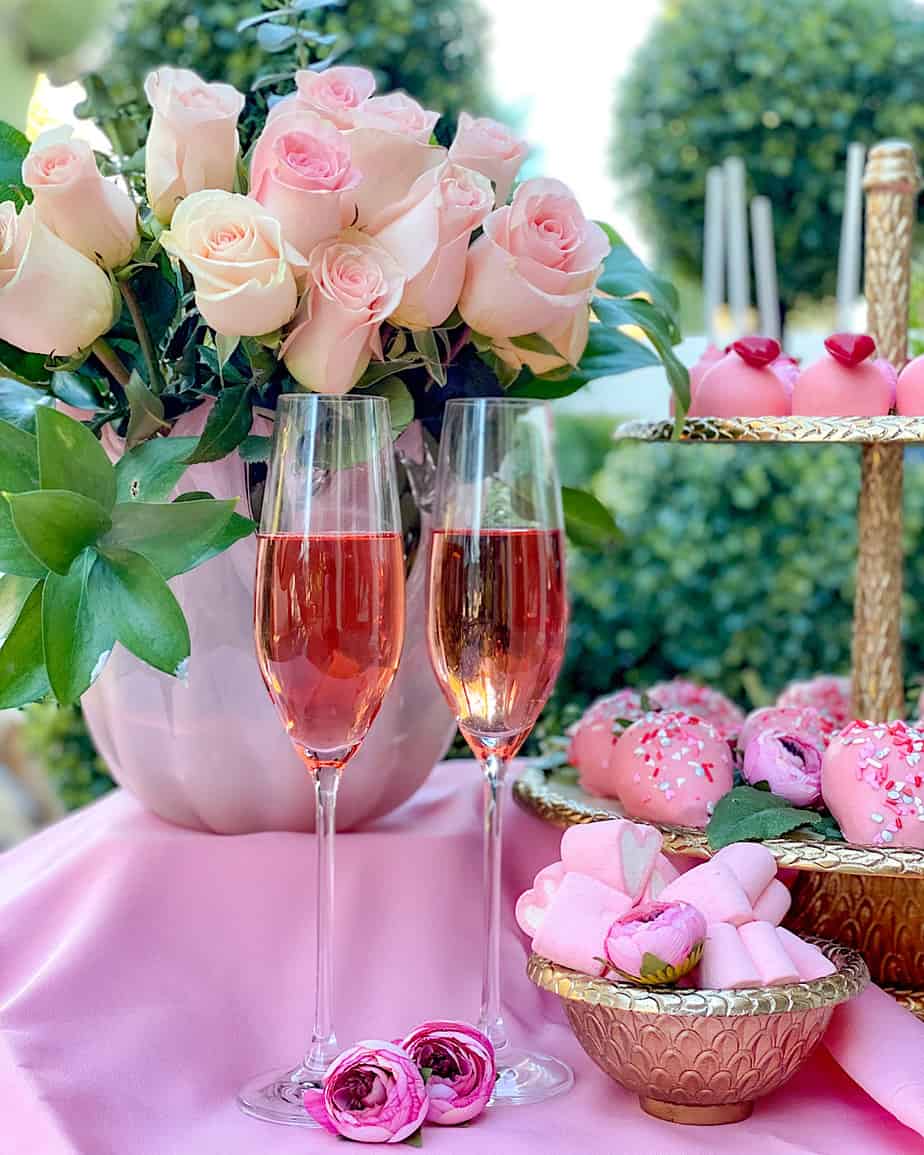 Add Texture: Place a beautiful soft pink, red or white tablecloth before setting up your desserts on your table! A tablecloth and napkins add texture to your table! They give your table a more "finished" look!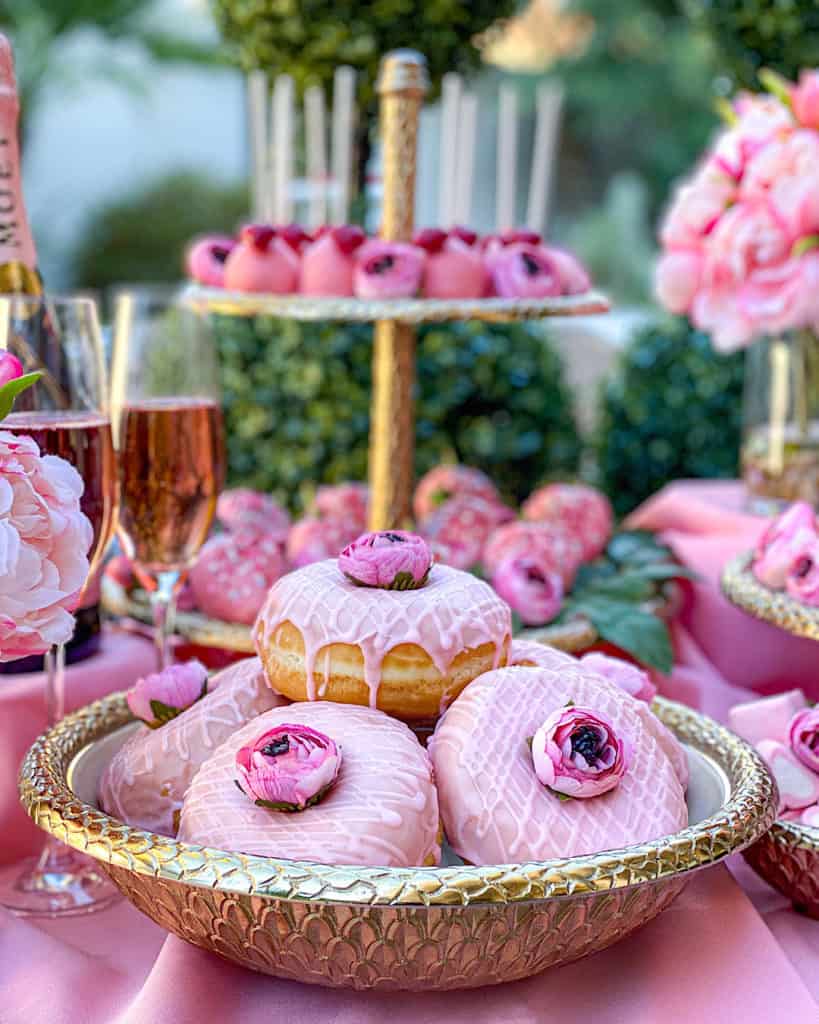 Easy Romantic Desserts for Two
Most Valentine's Day dessert ideas that I named above can be used for "two" only in smaller portions! I am going to share some of my favorite "desserts for two" here:
Chocolate fondue
Chocolate strawberry cake
Chocolate Crème Brulee
Chocolate covered strawberries (My FAVORITE)
Vodka chocolate covered strawberries
Nutella stuffed strawberries
Strawberries and champagne cheesecake
Warm chocolate melting cups
More Romantic Desserts for Two
Sweet and salty truffle pie
Chocolate lover's mousse torte
Chocolate raspberry cheesecake
White chocolate mousse
Hot cocoa souffle
Chocolate truffles
White chocolate mousse with pomegranate sauce
Champagnes & Sparkling Roses Suggestions for Valentine's Day
This list is based on my research! My selections were based on expert and champagne enthusiast reviews. Also, I wanted to provide different price points and different regions for you to make a great choice! I have to admit that I have not tried every single one of these suggestions! So, please do your homework before ordering and of the following!
Moet & Chandon Rose Imperial
Veuve Clicquot Rich Rose
Tsarine Cuvee Adriana
Stella Rosa Imperiale Pearl Lux Rose
Lanson Burt Rose, Champagne
Louis Roederer, Burt Premier, Champagne
Bollinger, Special Cuvee, Burt Champagne
Palmer & Co. Rose Reserve
Moet & Chandon Imperial Rose Living Ties Limited Edition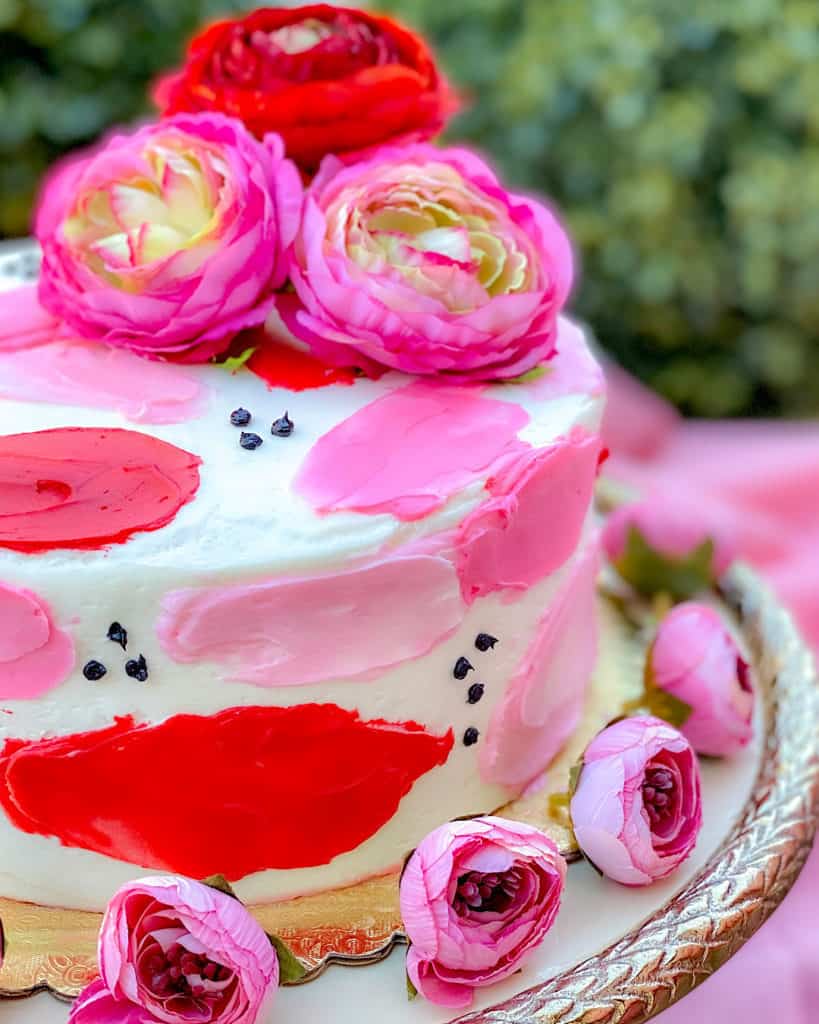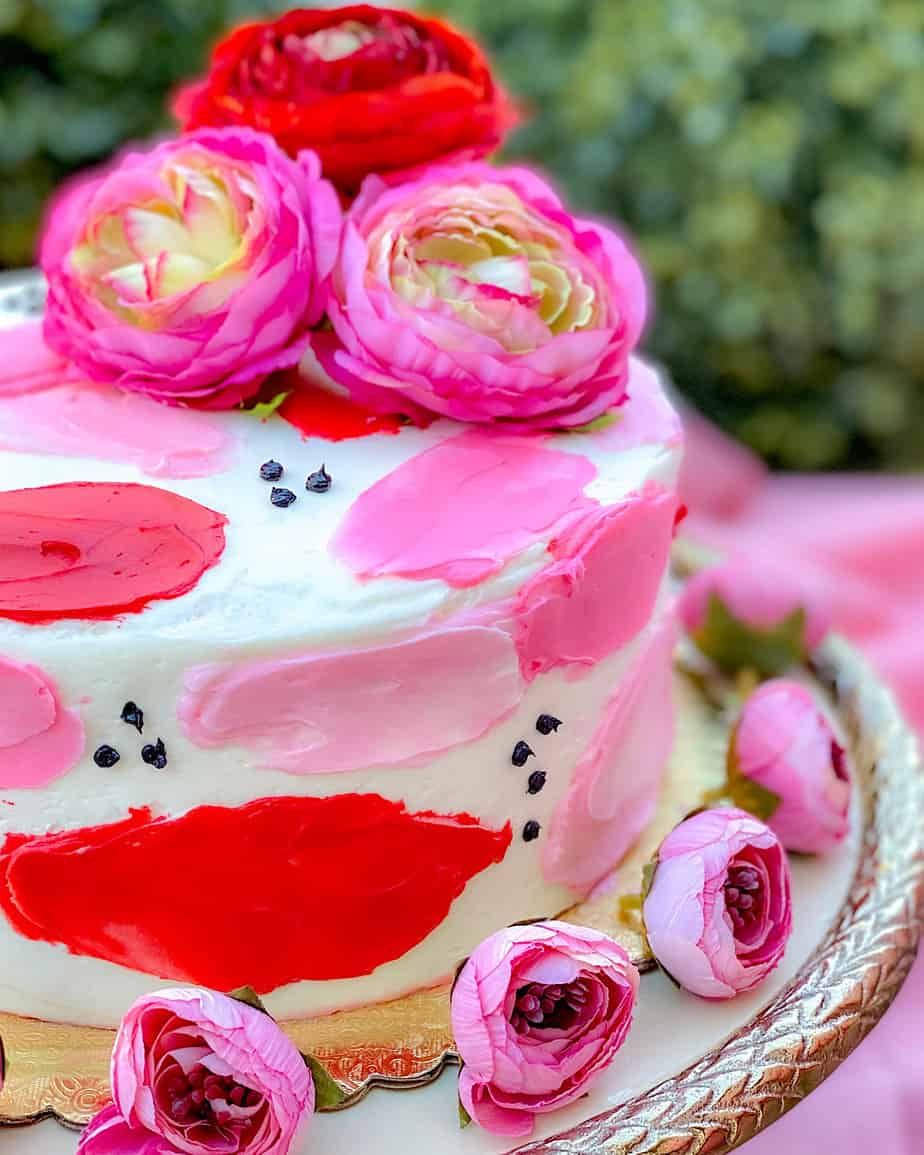 All these beautiful serving ware pieces in this post are from the Julia knight collections. You can also buy these pieces from Neiman Marcus, ShopStyle and Wayfair. I am sharing the links to these serving dishes for you:


These are also some other beautiful cake and dessert stands that you can order online (or in store) and create the same beautiful dessert table look for this Valentine's Day!
Shop This Post Or Similar



"This post may contain affiliate links, which means that I may receive a commission (at no cost to you) if you make a purchase using these links".
I hope you love these Valentine's Day Dessert Table ideas! Happy Valentine's Day everyone!
Love,
Sherry, xoxo