Hi everyone! I love Christmas home decor so much!
Today, I want to show you how I turned my dream of pink Christmas home decor into reality this year! I'm sharing some pictures of our home decor for Christmas in this post! This was our 2018 Christmas decoration.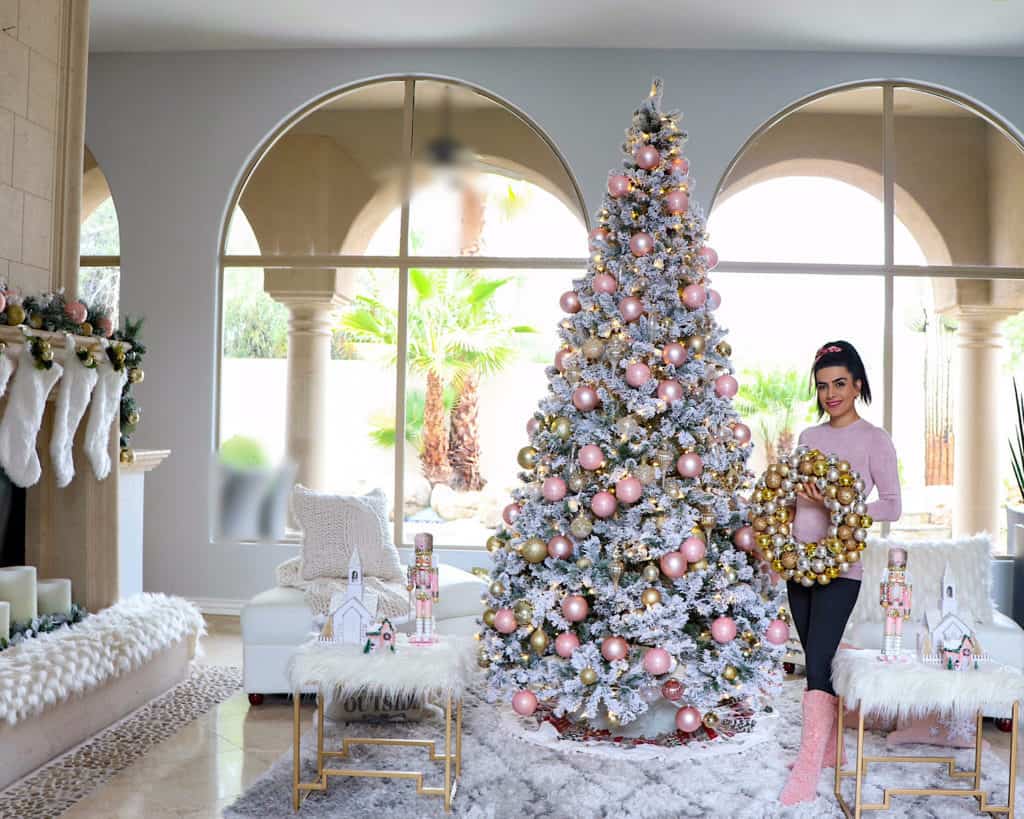 Every year we put up our Christmas tree either on Thanksgiving day or the day after Thanksgiving. This year, King of Christmas sent us this gorgeous white "Prince Flock" tree along with these stunning glass ornaments.
When it arrived at our house, I couldn't help but GUSH over how pretty the flock Christmas tree and the ornaments were!!! I literally could not wait any longer to decorate the tree! So we assembled it on that weekend and started decorating it right away! Haha!
King of Christmas Ornaments: They have so many beautiful ornament sets but the ornaments we chose from them were absolutely gorgeous! I was SO in love with the packaging. They are individually hand blown glass ornaments which came in a beautiful box with velvet lining.
They had a combination of pink, purple, light gray and clear ornaments. I thought they were very artistic, well made and high quality.
Pink Christmas home decor styling
I used all of the pink, light gray and clear ornaments from their box and added some of our own light pink ornaments.
I will probably use their gorgeous purple ornaments next year.
I only purchased some light pink Christmas ornaments to blend into the rest of King of Christmas ornaments.
And that's only because I wanted that "lighter pink look" this year. Otherwise all other ornaments are from King of Christmas.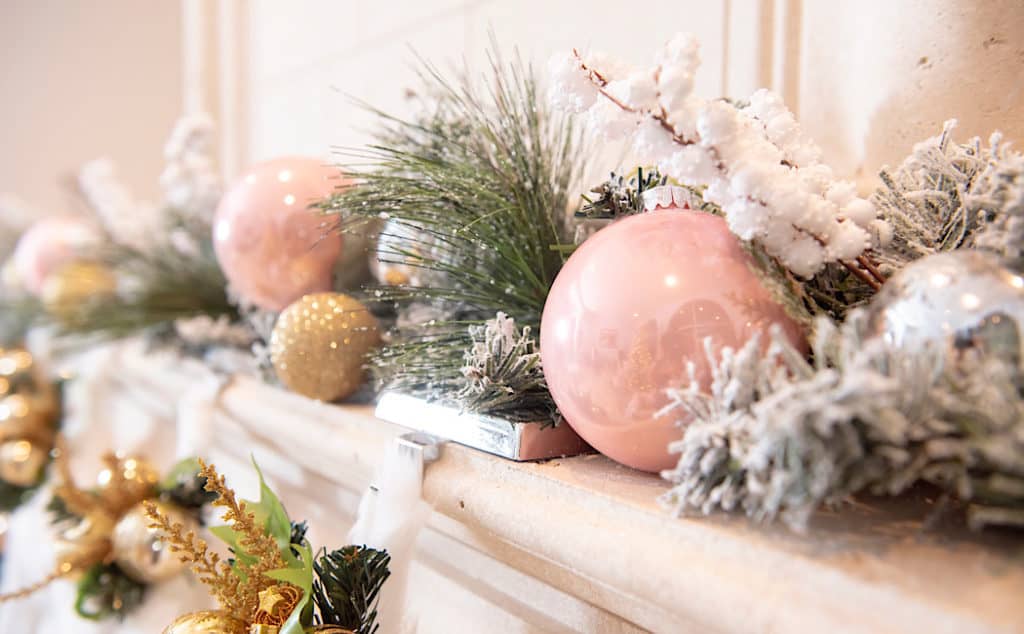 For some reason, I've been loving the light pink Christmas decorations for the past two years! However, we always ended up with another color/theme!
This year, I wanted pink everything – pink Thanksgiving, and of course, a pink Christmas home décor complete with light pink Christmas tree decorations.
I'm not a big fan of a "pink Christmas tree", but I love the pink Christmas decorations… So I decided to decorate our tree in light pink, rose gold and white for this year!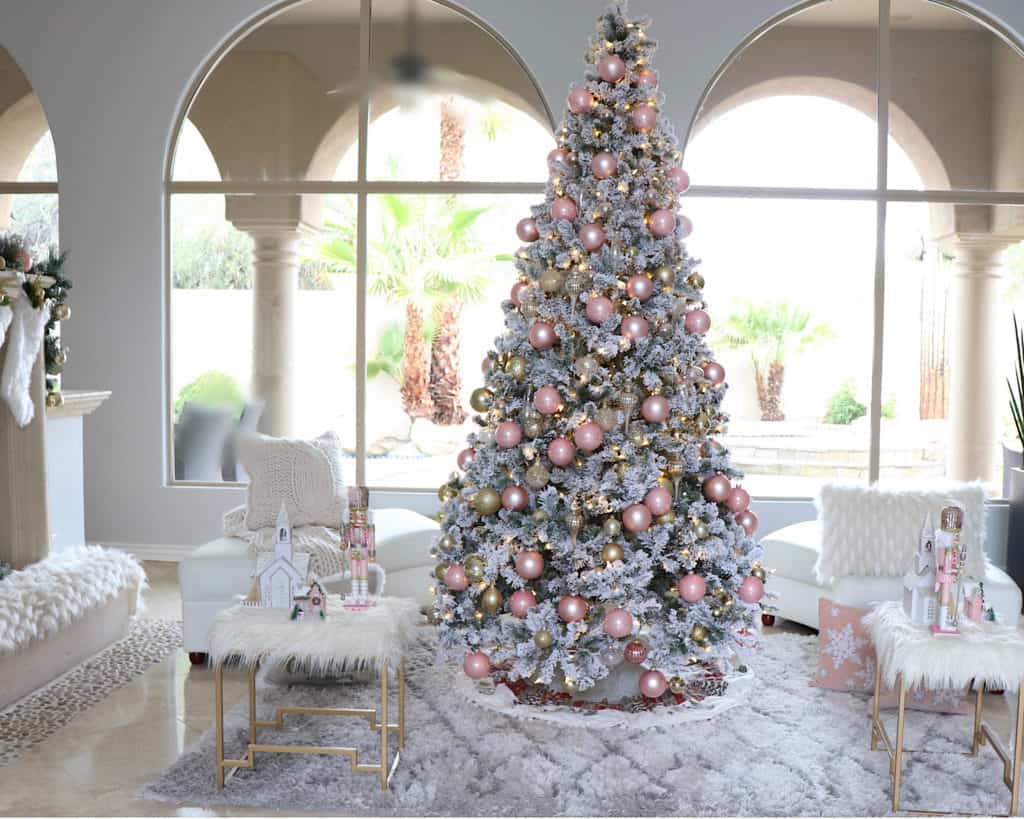 King of Christmas Tree: I honestly think the tree looks even more beautiful in person than pictures! The quality of this Christmas tree is very nice, the tree is very full, the flocking on it look so realistic and has very beautiful natural look to it!
I told Matt that it looks just like an outdoor tree perfectly kissed by snow (especially for us living in Arizona, I always dream of a snowy Christmas).
King of Christmas offered me 10% off discount code to share with all of you! So if you put the code RBITALIA, you will receive 10% off of your order.
This tree definitely made me feel like Christmas is here! The other feature that I love about this flock Christmas tree is that you can put it on 2 different light settings (it can be on continuously or it can flash) and is absolutely stunning especially at night!
Matt was the one who assembled the tree. I have to say, assembling the Christmas tree is the least exciting part about the Christmas in our house!LOL! But Matt did it pretty quickly and he said it was pretty easy to assemble!
The tree was up and all lit up shortly! I'm not sure if I want to bring this tree down after Christmas is over! Haha!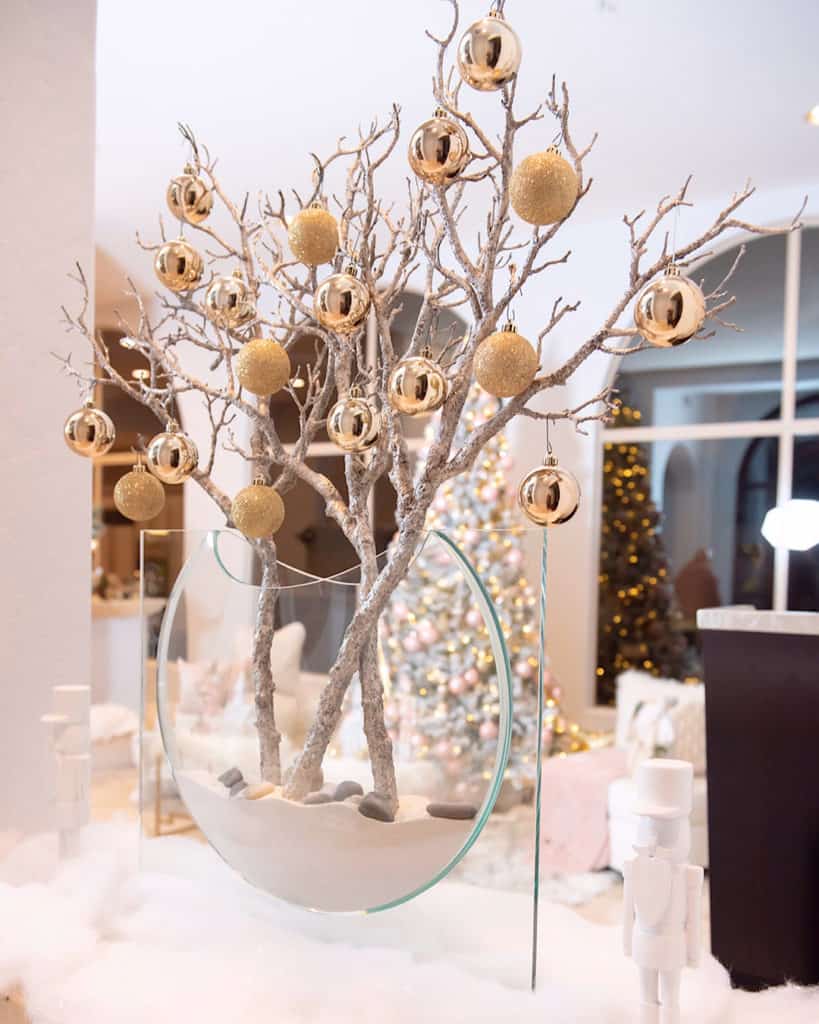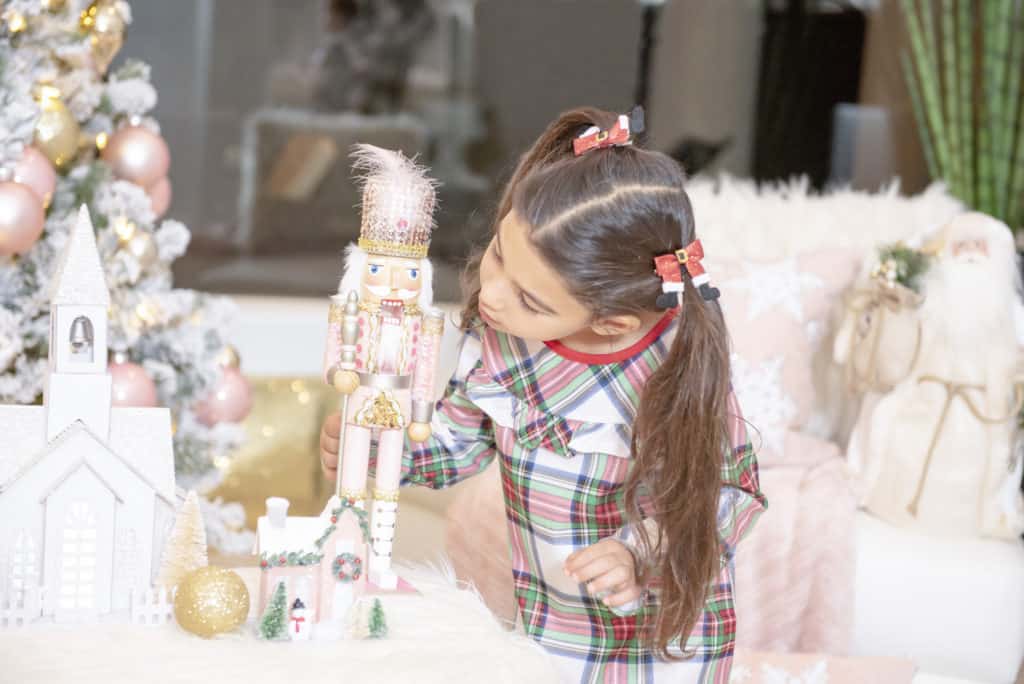 I used some cozy Christmas throws, pillows, candles and Christmas wreaths around our house to bring all of the Christmas vibes to our home!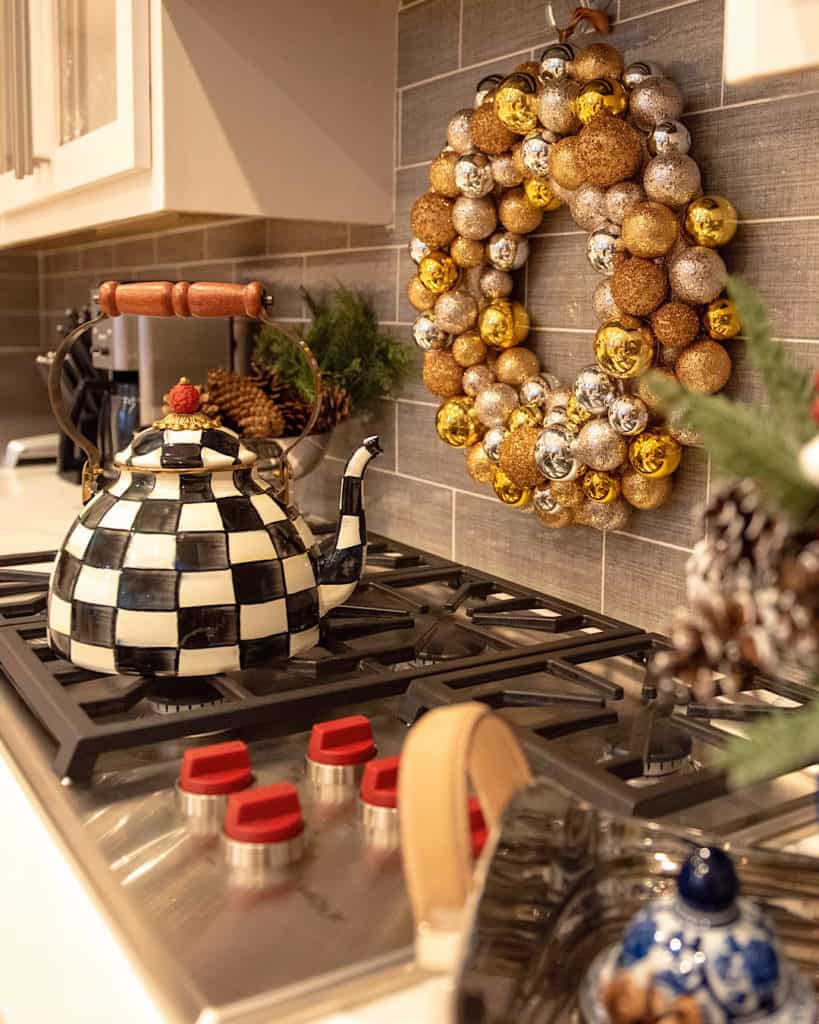 I've rounded up where you can get these items or the similar ones (if they are sold out) in this post. Links are all listed below here! Hope you have fun decorating your home for this holiday season! We are so excited and counting down days until Santa arrives!
Happy Holidays!
Love,
Sherry, xoxo
Sources: Scroll & Tap to Shop