I am in love with this stunning SENTALER coat!!! I discovered the SENTALER brand when I first saw it on Kate Middleton, the Duchess of Cambridge and Meghan Markle, the Duchess of Sussex. I immediately became obsessed with this Canadian designer so today I am talking all about some of my favorites for this season's SENTALER coat styles.
From that point on, each time that I saw their gorgeous coats on other celebrities or prominent people (like Canada's First Lady- Sophie Trudeau, Jennifer Lopez, Gigi Hadid, ect…) I would immediately recognize the coat by the signature styling of their ribbed sleeves.
I am not the type of a person that "likes or wants" something based on seeing it on "celebrities". However, the elegant and modern designs of SENTALER coats stuck in my mind! I started following them on their Instagram page and fell in love with their collections season after season!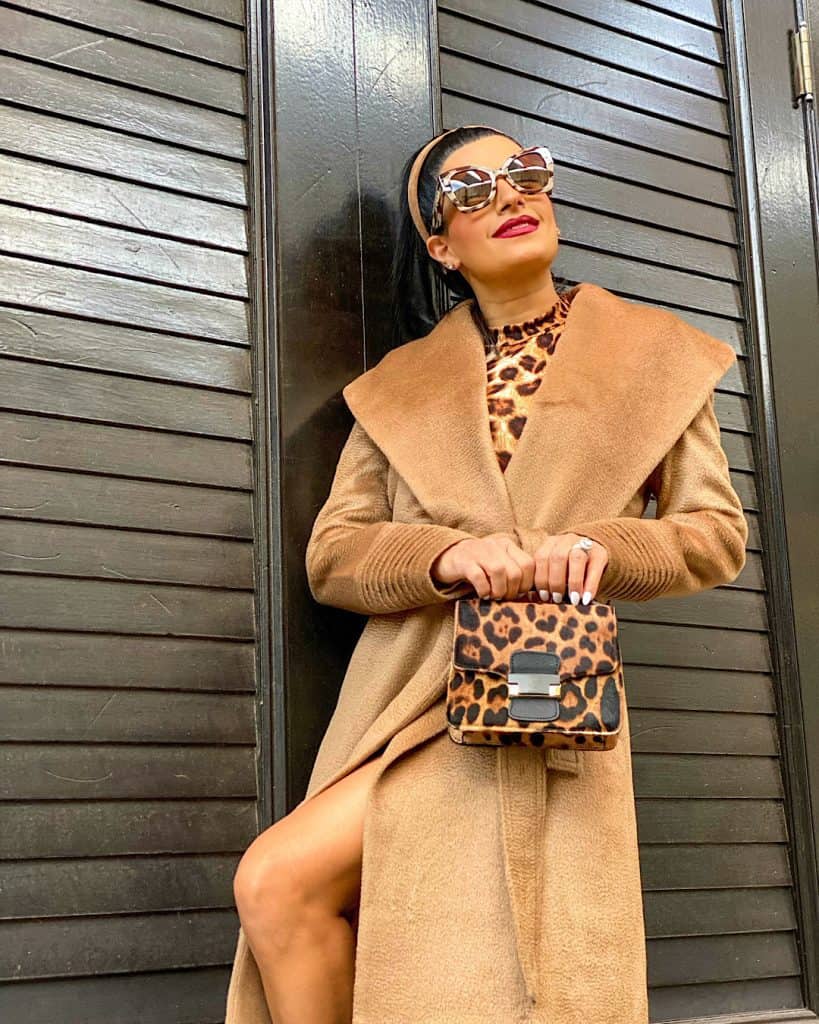 I was so in love with their stunning coats that I started researching more about the brand. I came across an article about the designer (Bojana Sentaler) on Vanityfair. I was so proud of this ambitious woman who pursued her dream and passion for design. She become a designer after she found herself in Dubai sitting across from the late Karl Lagerfeld. She was still working in the corporate world at the time. Sentaler told Karl Lagerfeld it was her lifelong dream to be a fashion designer. Lagerfeld replied, "You either have it or you don't, and if you have it, got for it".
A year later, in 2009, SENTALER's line was born in her hometown Toronto. It is amazing to see how they were able to storm through one of the biggest global recessions and still maintain their incredible quality and designs during those tough times! You can read the full interview here on Vanityfair.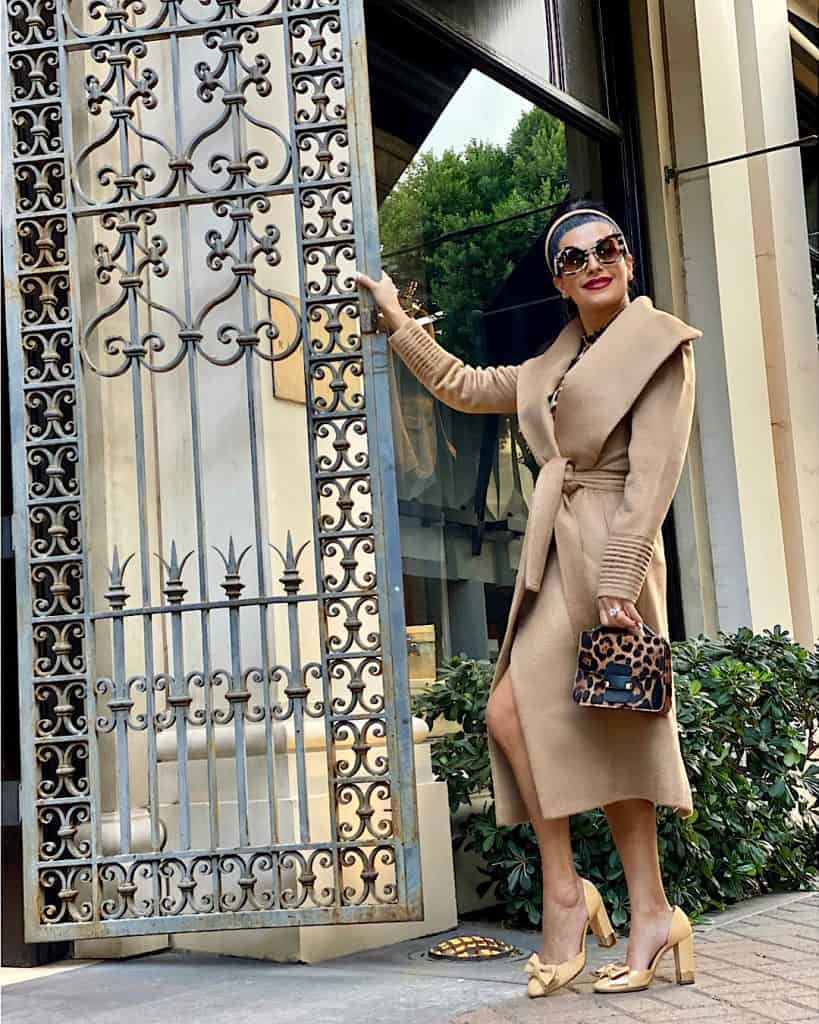 I placed my order with SENTALER and chose this stunning "Suri Alpaca long shawl collar wrap coat". Honestly, I LOVE 99.9% of their designs and I didn't even know which one to order! Hahaha! When my coat arrived to our house, I was SO excited to open the box and try on my coat!!! I was literally like a little kid waiting to open her favorite gift on her Christmas wish list! LOL!
When I opened the box and tried my coat, I realized why Bojana Sentaler, the designer, calls the coats "an investment for a woman who is investing in herself". I completely agree with her statement! SENTALER coats are timeless and are truly an investment!!! They are simply gorgeous, lightweight, form-fitting, very flattering to your figure as the fit and finish is incredible.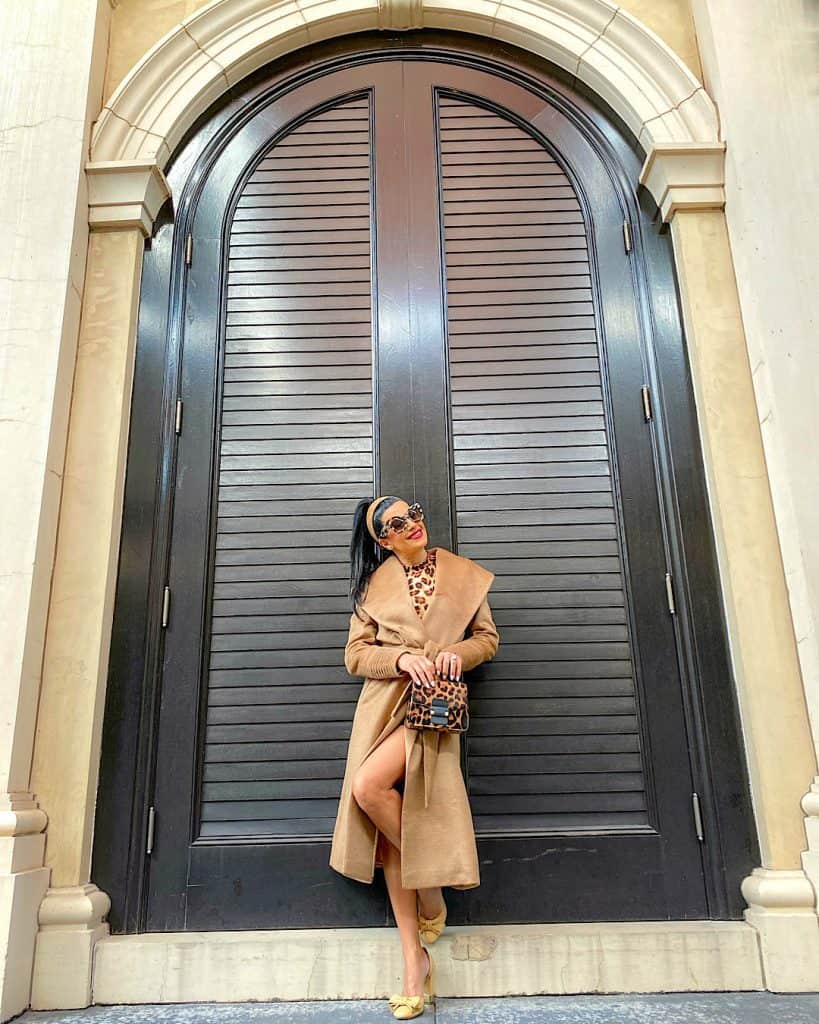 One of my favorite parts of this coat (besides the ribbed sleeves), is their coats ability to keep you warm and cozy while not giving you a "boxy and bulky" look! The finely tailored coat hugs your body and the fabric is oh so soft and feels like high quality material. They are made from Peruvian Aplaca and as a brand they are proud to use ethically sourced, sustainable, cruelty-free fabrics and furs in their collections.
As you can see, there are many reasons that I love this Canadian designer brand.
Here are my favorite SENTALER coat styles and colors from this season's collection
In addition to wonderful women's collection, I am also in love with their new Men's and children's collections that they recently launched! Once again they applied the same high quality and sustainability as their women's collection….
With the holiday season approaching, I truly recommend adding their coats, caps/ponchos, or accessories to your Christmas wish list for yourself or your loved ones! I adore all of these SENTALER Coat Styles and I'm pretty sure they will bring a smile to any woman's face!
Have fun shopping and happy holidays!
Love,
Sherry
PS: Make sure to check out my picks on trendy capes and ponchos for fall and winter!
Sherry, xoxo