Living in Arizona means you have such a small window to enjoy your fall/winter sweaters, jackets, and boots! Although the fall and winter season is considered to be "mild" in Scottsdale and Phoenix, we get cooler temperatures at nights and evenings! Therefore, you can easily wear warm and cozy jackets, wraps, scarves, and boots! I can't believe it's time to wear cozy outfits already! But today I'm excited to share my favorite capes and ponchos you can try this fall!
Shop This Post
This post may contain affiliate links, which means that I may receive a commission (at NO cost to you)if you make a purchase using these links.

Since we have such a short fall/winter season in Arizona, I get so excited to bring out my fall clothing and add a few fun items to my closet every season. I recently found these super cute and lightweight fall capes and ponchos at Anthropologie that I totally fell in love with! Besides this cute Anthropologie funnel neck cape and ponchos, I decided to share some stylish and trendy capes and ponchos to try for this fall with you!
Are ponchos Still in Style 2021?
According to marie claire, "On the Fall 2021 runways, designers from Etro to Jil Sander to Victor Glemaud deemed ponchos a trend-worthy silhouette, while they've been a standby on the runways at Chloé and Max Mara for years on end". The "Trend Spotter" along with several other fashion trends publications, have mentioned how the ponchos and capes are still an on-going trend on the runways!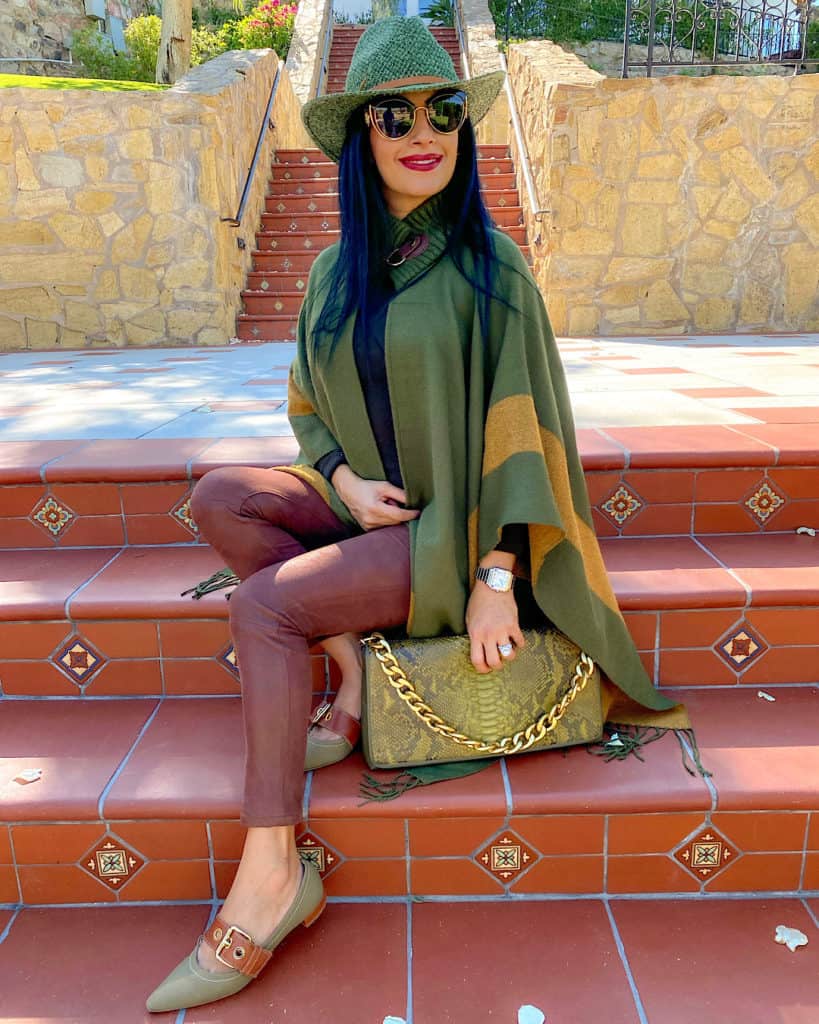 Why Capes and Ponchos Are So Popular
A cape is a great way to add some warmth to your outfit without having to wear a heavy coat.
Ponchos are trendy and versatile – you can wear them with jeans, leggings, or even dresses!
They're perfect for fall because they offer protection from the wind while still looking stylish.
You'll be able to find ponchos in many different colors and patterns!
If you don't want to buy a new piece of clothing just yet, consider layering with ponchos or capes!
How To Wear Capes and Ponchos: 5 Easy Styling Tips!
The cape and poncho have been a go-to pieces for many years. They can be worn to complete any outfit, especially in fall/winter when it gets cold outside! There are five easy styling tips that will help get your look just right:
Ponchos and capes will look so cute with simple jeans (slim fit or regular), and a long sleeve top!
They also look great with a sweater dress or skirt!
Pair them with ankle boots, flats or over the knee boots!
Add a wide belt to your poncho or cape!
Accessorize it with a complimentary colored and textured hat!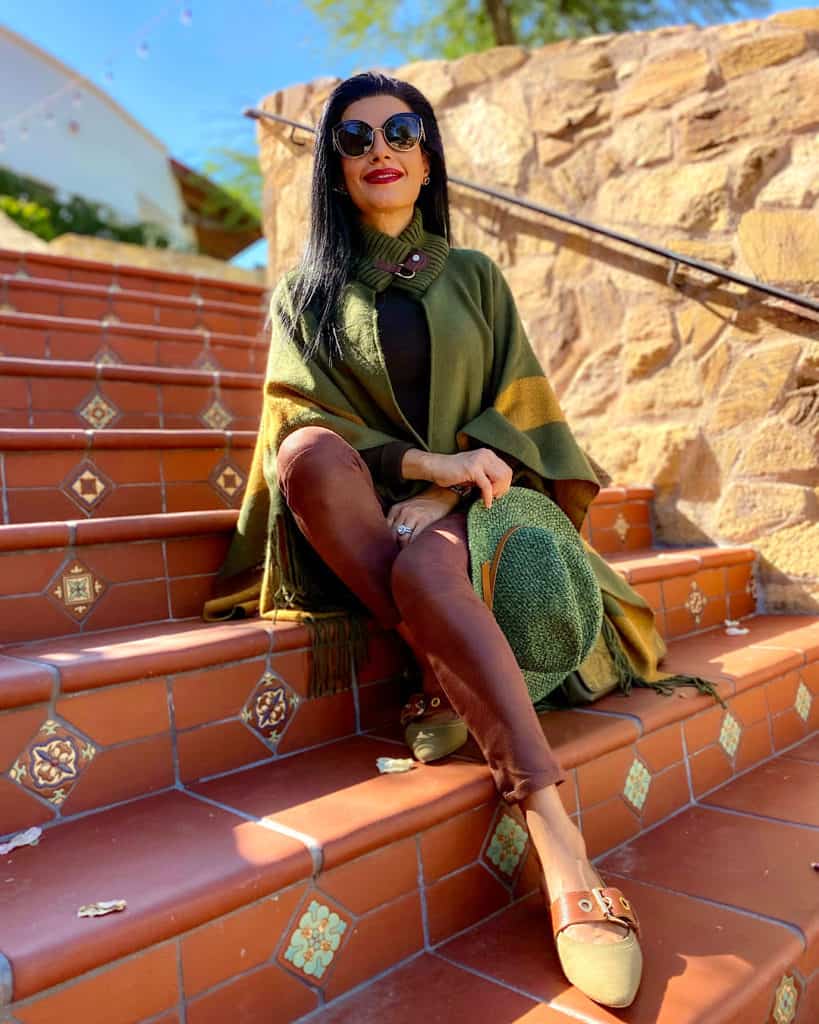 Anthropologie Lightweight Fall Capes and Ponchos

Free People Capes & Ponchos

Amazon Women Capes & Ponchos

Designer Capes and Ponchos

A Trench Coat Style Cape

As you can see, fall is my one of my favorite seasons. I love the crisp air, hot pumpkin spice lattes and of course all the amazing fall fashion trends that come with it! This year there are a ton of new styles worth trying out from leather skirts to sequin sweaters. One trend that I am especially excited about this season is capes and ponchos. These easy-to-wear garments can be styled in so many different ways for any occasion – whether you want to dress up or down your outfit they've got you covered. You can also get some fun ideas of What to Wear to the Pumpkin Patch here if you are planning to go with your family this year!
Happy Fall!
Love,
Sherry XOXO
Sherry, xoxo