9 Stunning Spring Coffee Table Decor Ideas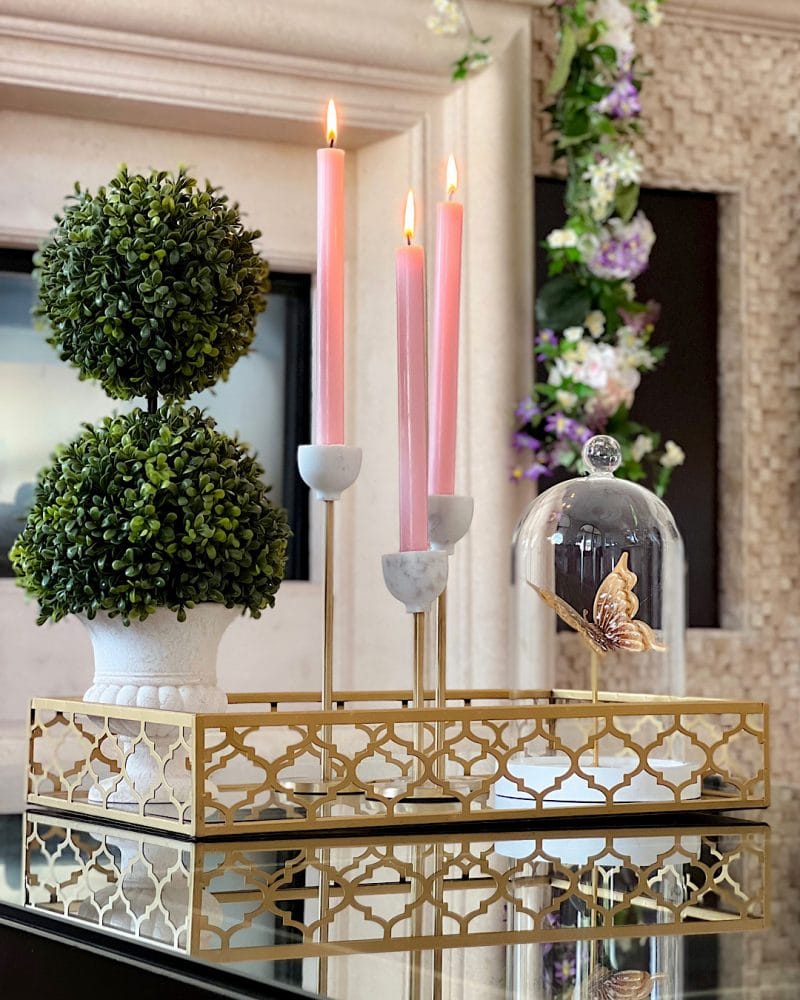 Are you looking for some inspiration to freshen up your living room for this spring? If so, I am going to share some Spring coffee table décor ideas that can easily transform your home as…
View Post
Mantel Decorating Ideas for Spring
Hello everyone!! Spring is such a great time to decorate your home with beautiful bright and pastel pops of color to freshen up your décor. You can add pretty pieces and spring living room décor…
View Post
9 Elegant Valentine's Day Décor Tips for Your Table Display!
Happy "almost" Valentine's Day everyone! Finding the perfect elegant Valentine's Day Decor is a MUST to celebrate Valentine's Day! Adding festive and fun decor to your home isn't hard to do at all. I LOVE…
View Post
Magical Candy Cane Christmas Tree that Your Family Will Love!
Happy holidays everyone! I hope you are all enjoying this beautiful season! In this post, I'm going to share with you how to decorate a beautiful candy cane Christmas tree as well as decorate a…
View Post
Glam Fall Tablescape with Blush Pink & Purple Pumpkins!
An Unexpected Twist on Fall Décor! When we think of "fall colors" we immediately think of orange, yellow, brown, burgundy, etc. Using blush pink and purple is an "unexpected twist" on fall décor and does…
View Post
Fall Courtyard Design Ideas With Pumpkins And Fresh Flowers
Fall is such a beautiful time of year! The leaves have changed, and the decorations bring so much color into our lives! As you all know, I absolutely love to decorate our home with a…
View Post