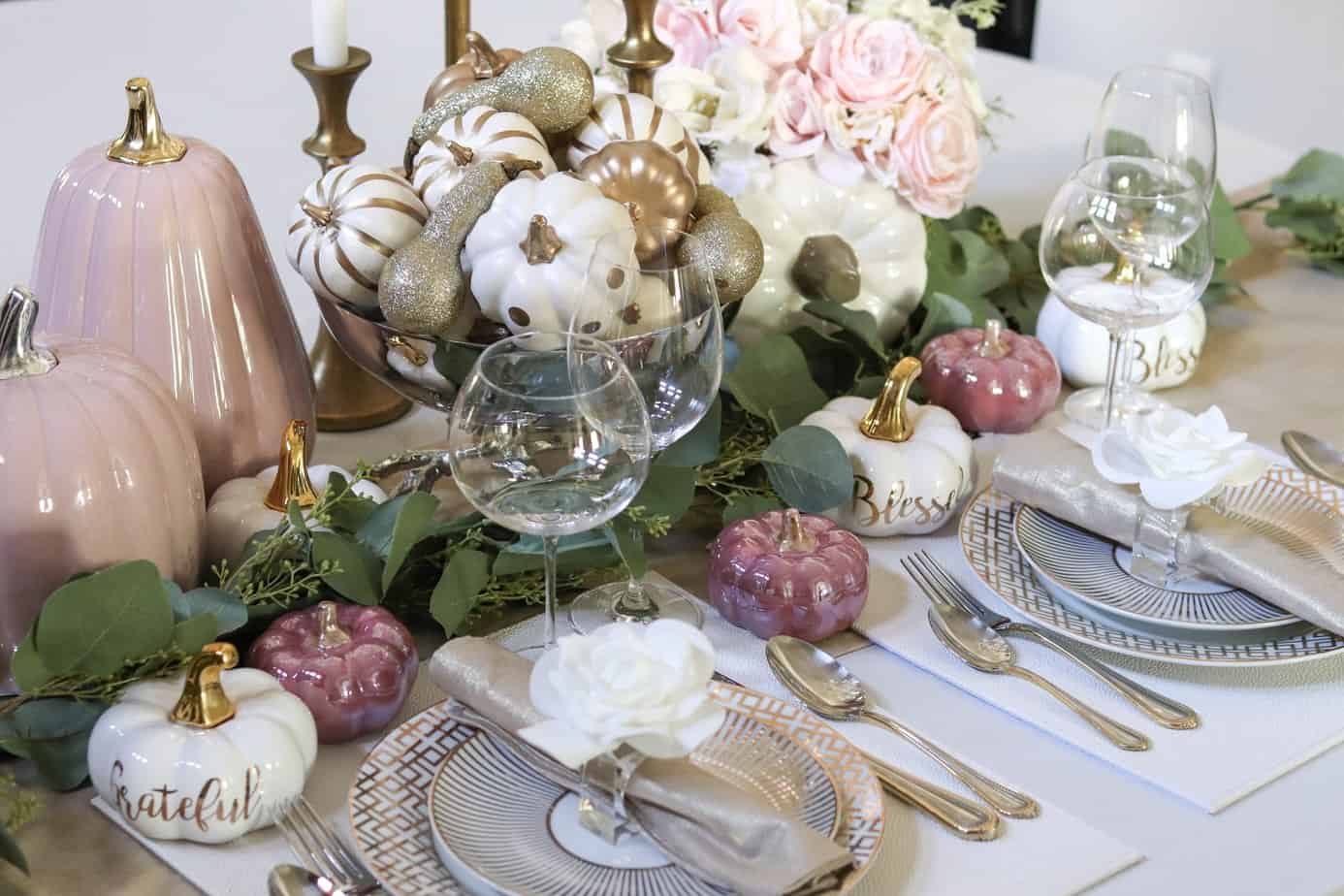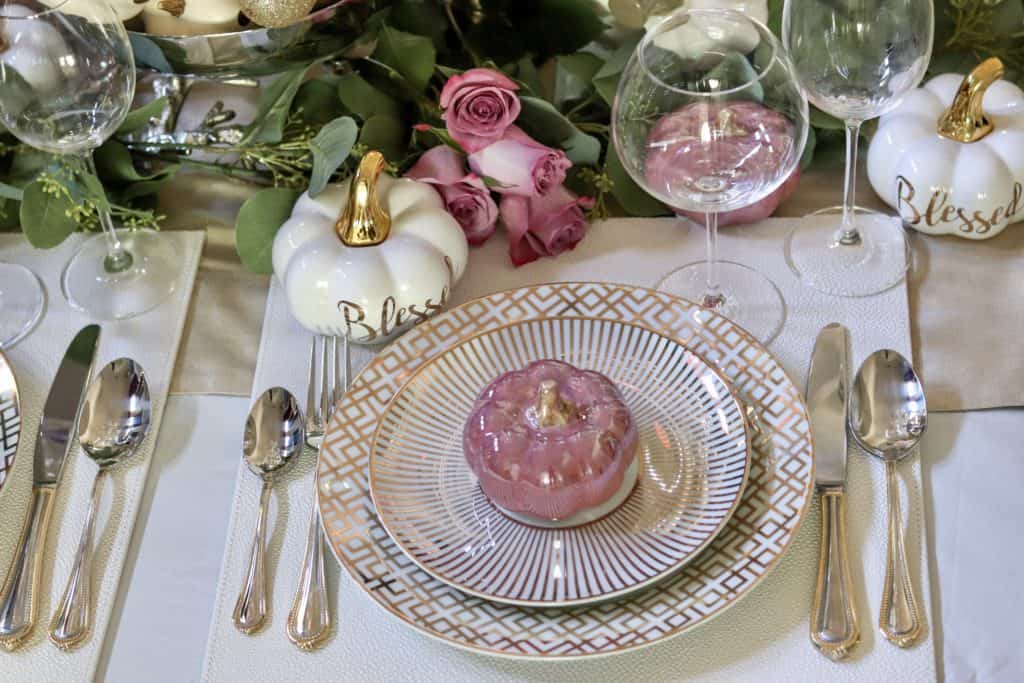 I can't believe 2019 is almost over and I'm writing this post about the Thanksgiving table setting ideas! It feels like it was only few months ago when I was sharing our 2018 Thanksgiving dinner table with you all!
One of the things that I have always been so passionate about is decorating! Decorating a house, a room, Christmas trees, dinner tables, etc.…! When it comes to Thanksgiving, the food matters the most, but that doesn't mean your table setting is not important!! A little extra pumpkin décor, fresh flowers, hand-written place cards, cute candles can help make it a memorable Thanksgiving dinner with your friends and family.
When most of us think about Thanksgiving dinner table setting ideas, we think about fall colors (orange, yellow, red, beige…). Don't get me wrong, I still love and adore these colors for thanksgiving table décor, but this year I have been so into the "pink colored pumpkins" and can't get enough of them! Hahaha! So I decided to give them a try and decorate our table to see how it will look for the Thanksgiving Day! I love the end results and thought I would share them with you.
How to design an elegant Thanksgiving tablescape is fairly simple:
Decide your color scheme (mine is pink, gold and white)
Pick complimentary colors (variations of pink)
Utilize fresh flowers (pink and white)
Cloth linen and napkin set
Pink and white pumpkins of different sizes and shapes
Candles to add warmth (white)
Arrange items in different heights to give depth to your table
Choose a modern place settings with complimentary color utensils (gold and white)
Use fine crystal glassware
It's that simple! Now I'm going to link up each item on the table so you can purchase them if they are still available.
Happy Thanksgiving!
Love,
Sherry, xoxo