Happy 2nd birthday to our sweet baby Alina!
"I scream, you scream, we all scream for ICE CREAM"!!! LOL!!! This is EXACTLY why we decided to have a cute ice cream birthday party for Alina's 2nd birthday! I want to share a story with you about why I decided to go with this blush pink and pastel green ice cream birthday party theme!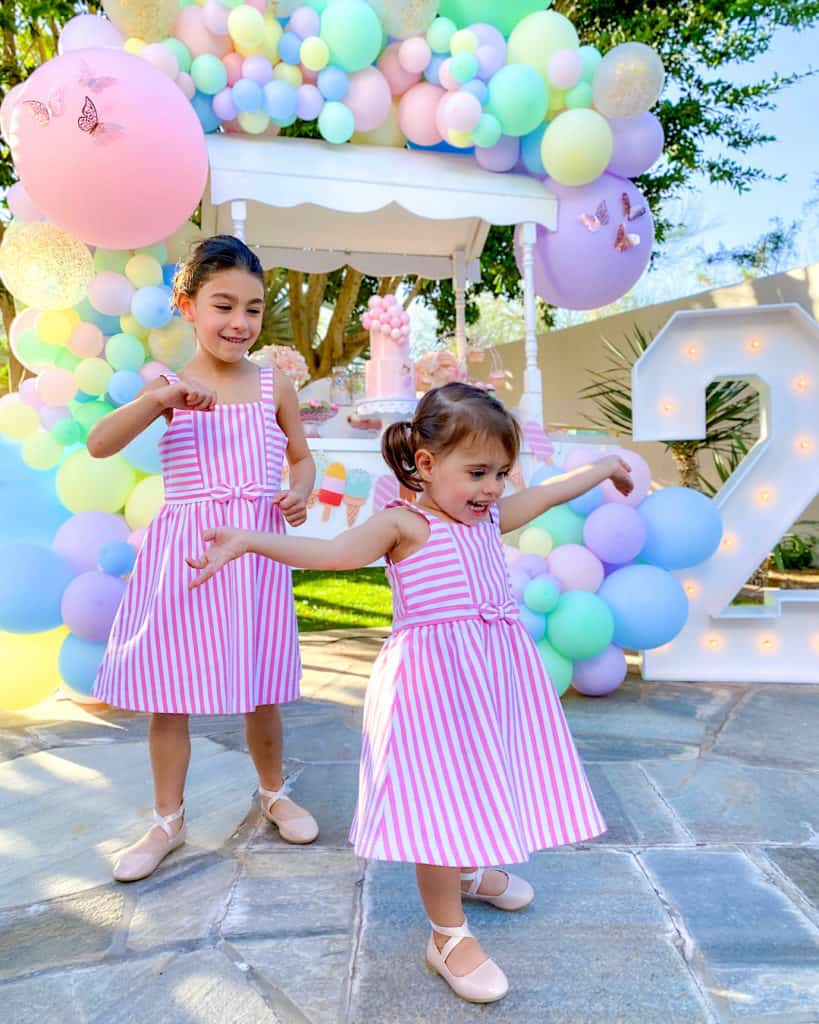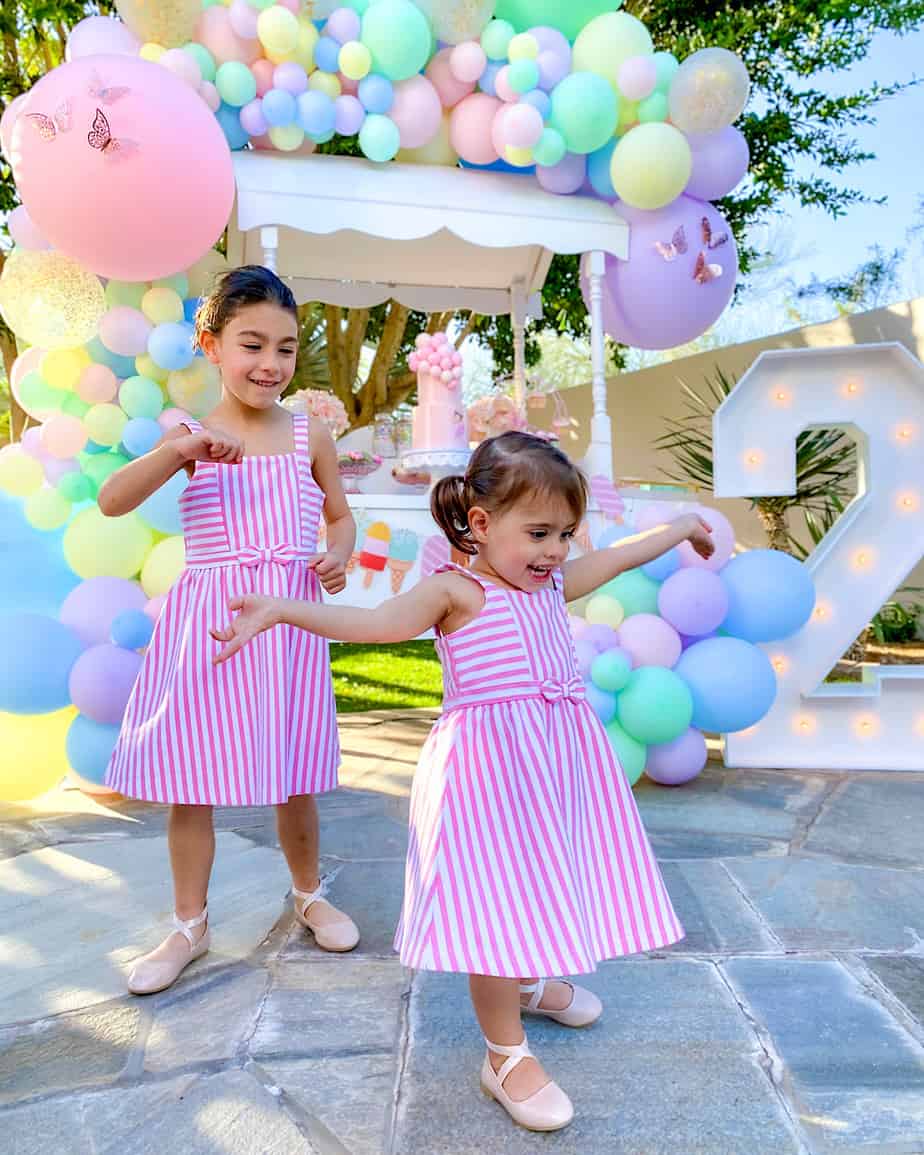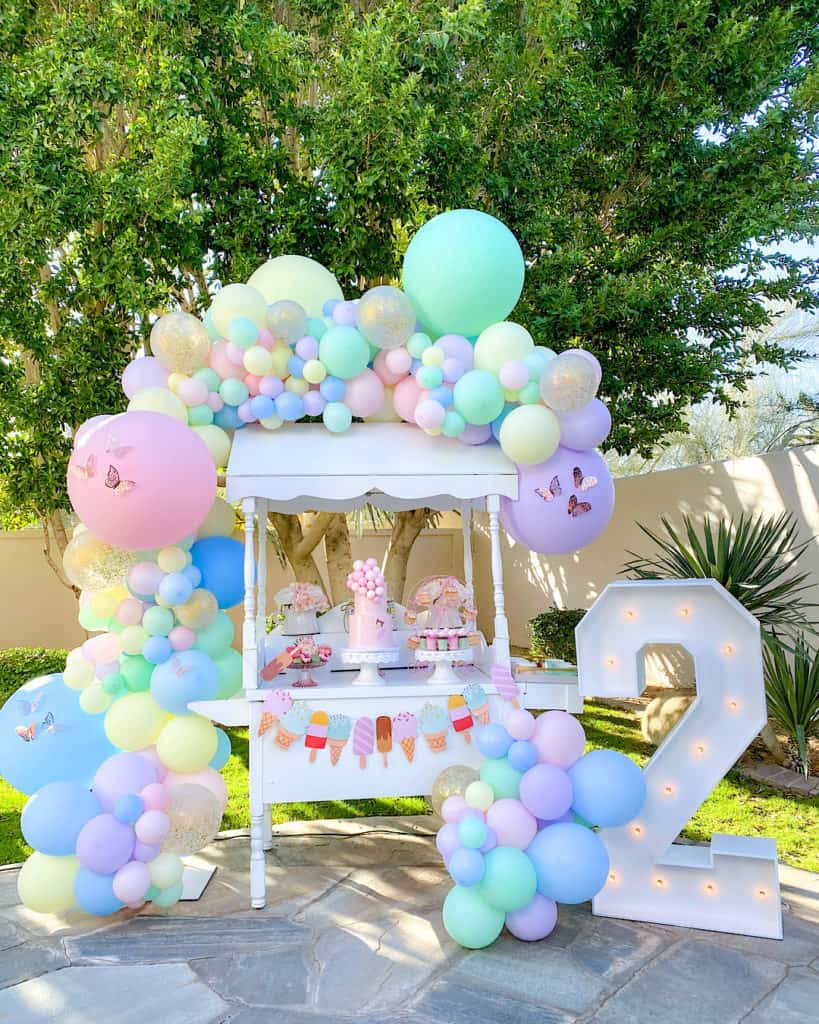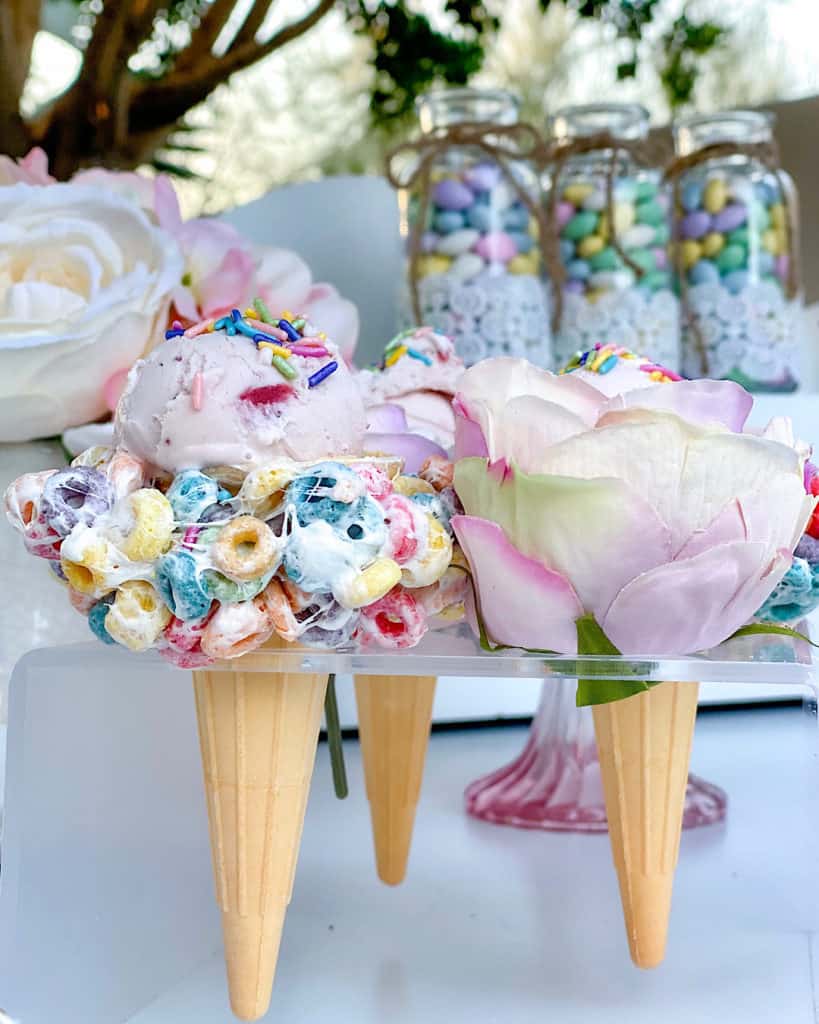 My #1 reason: Alina is OBSESSED with ice cream!! Even if she gets sick (a cold or something…) she always has room for ice cream! Hahaha! That was the biggest reason that we decided to choose the "ice cream" theme party for her 2nd birthday!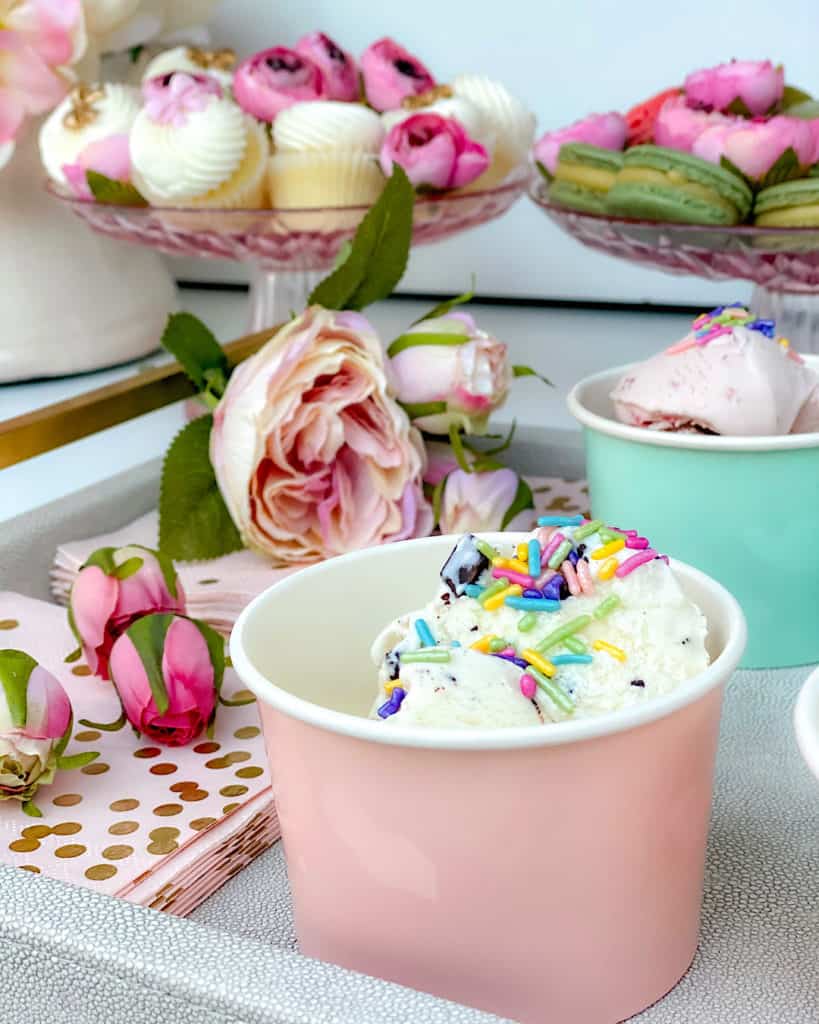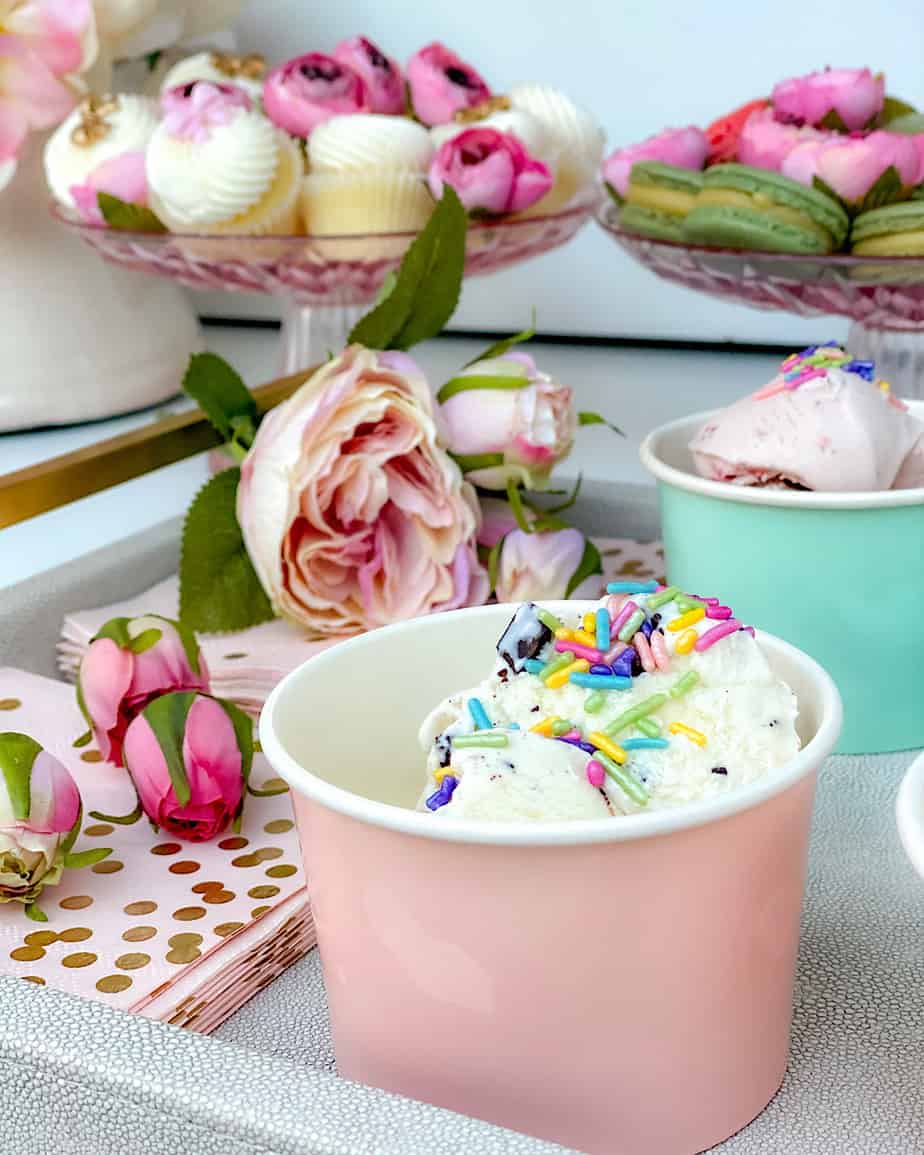 My #2 reason: While we were traveling in Italy a few years ago, we bought some delicious gelato from a similar ice cream/gelato cart with the same blush pink, pastel green and purple balloon garland in the beautiful streets of Florence, Italy! Valentina was only one year old at the time… I remember I was thinking to myself that I should create this fun ice cream birthday party for Valentina! Well… each year we ended up with a different kind of birthday party for Valentina, therefore, I decided to go ahead and plan it this year for Alina's 2nd birthday!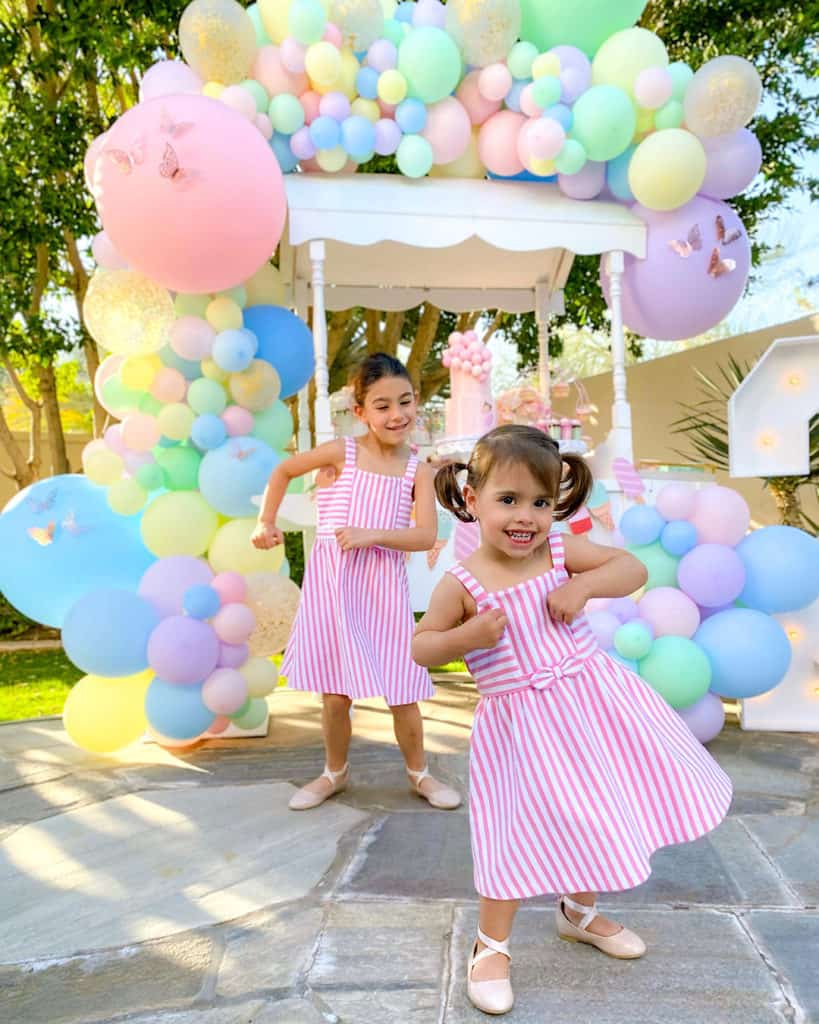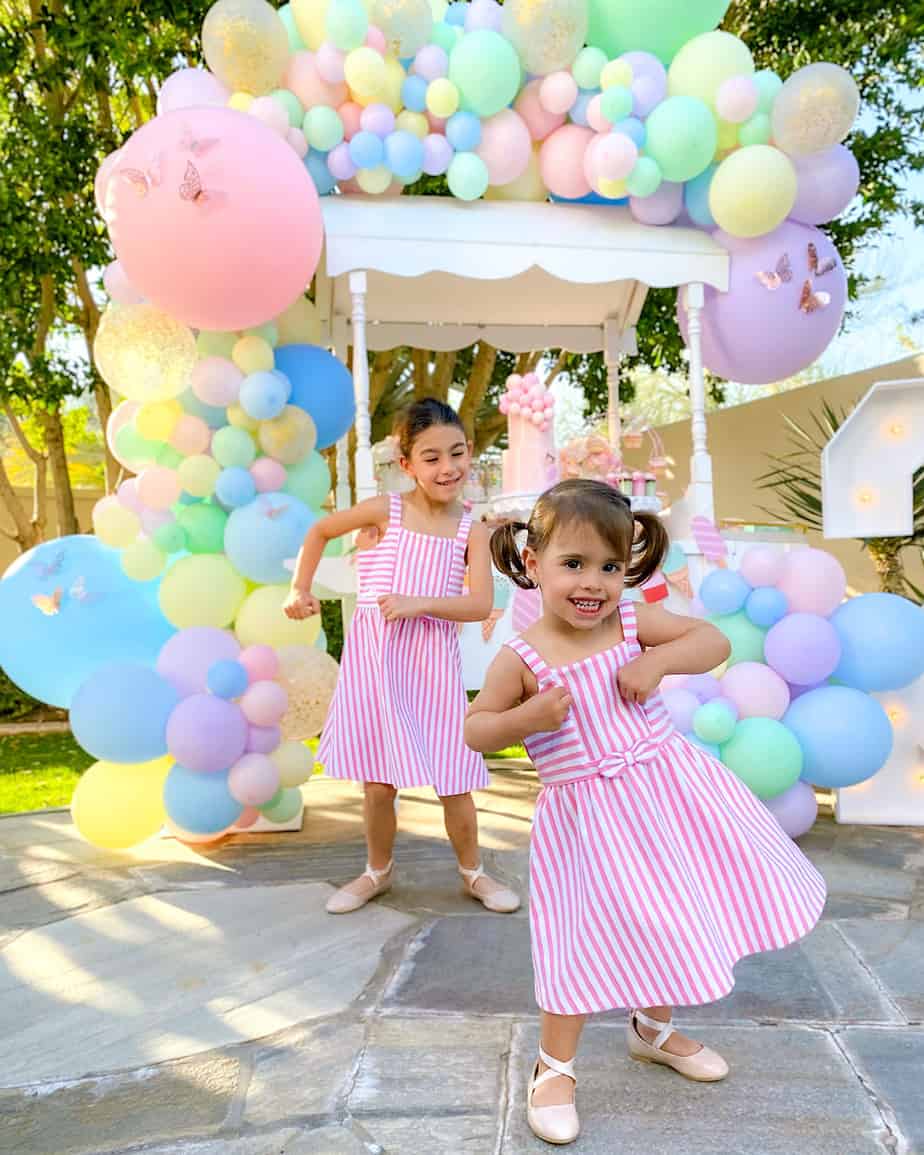 I remember some of the most exciting moments of my childhood were my birthdays! My parents did a great job throwing the most fun and exciting birthdays for me and my sister Kereshmeh! Although we are 4 years apart, our birthdays are only two weeks apart! Therefore, my parents combined our birthdays and invited all our friends and family over for one big party!!!! I remember each birthday I would wake up SUPER early from the excitement for that day… My dad was in charge of decorating the house for our birthday and my mom was in charge of making all the sandwiches for the kids, preparing snacks, etc… I think my birthday was one of the biggest highlights of the year for me as a child (LOL)!!! And to this day and age, I still LOVE celebrating my birthdays with my loved ones!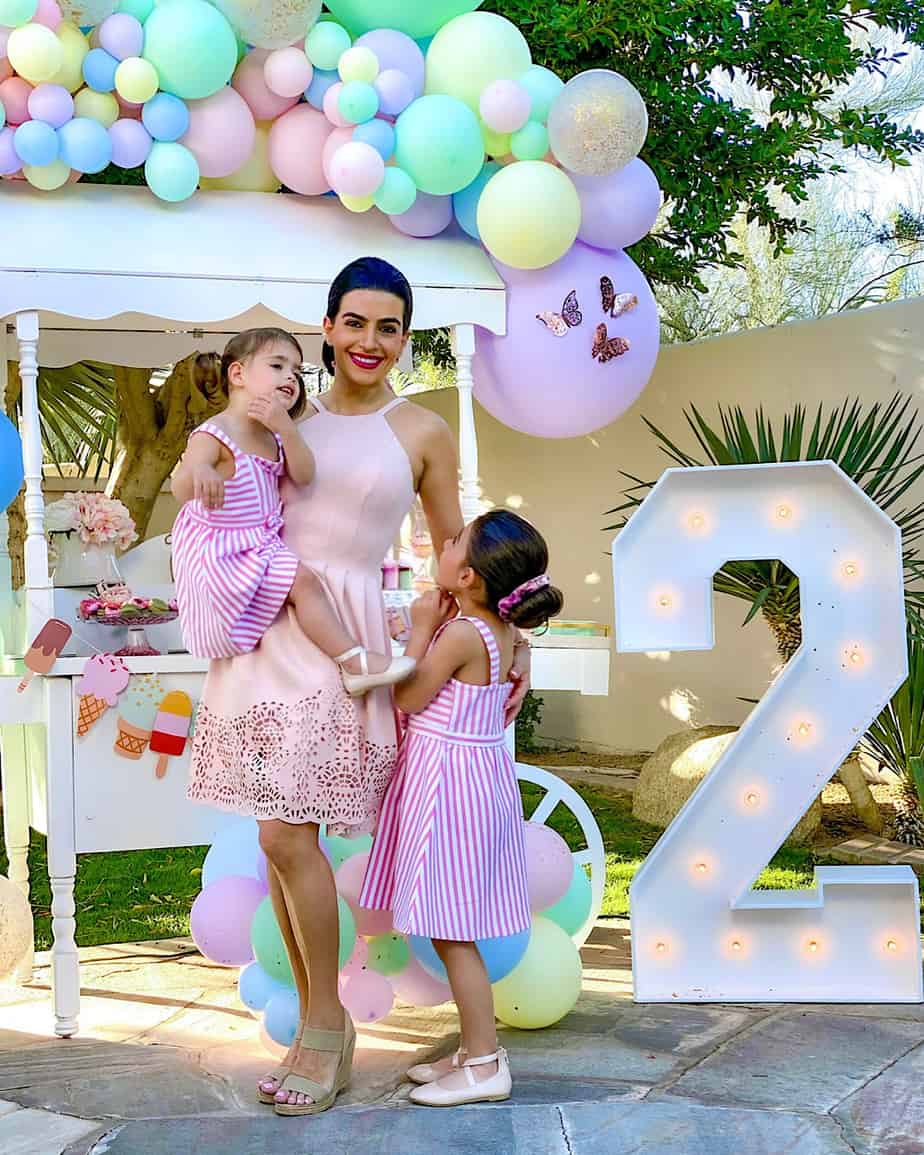 This is exactly why would I like to create the same fun "birthday tradition" for our kids! Matt always says if he was going to be in charge of birthday parties for our girls, he would buy them a couple of balloons, a cake from the grocery store and a gift!!! LOL! He thinks birthday planning is so much work and that I'm crazy for putting myself through all this planning and work! Hahaha! While he is 100% correct, and birthday planning can be hard, I want to create a "birthday tradition" for my kids. When they grow up, I want them to look at their birthday pictures, and know that we did our best to create fun memories for them!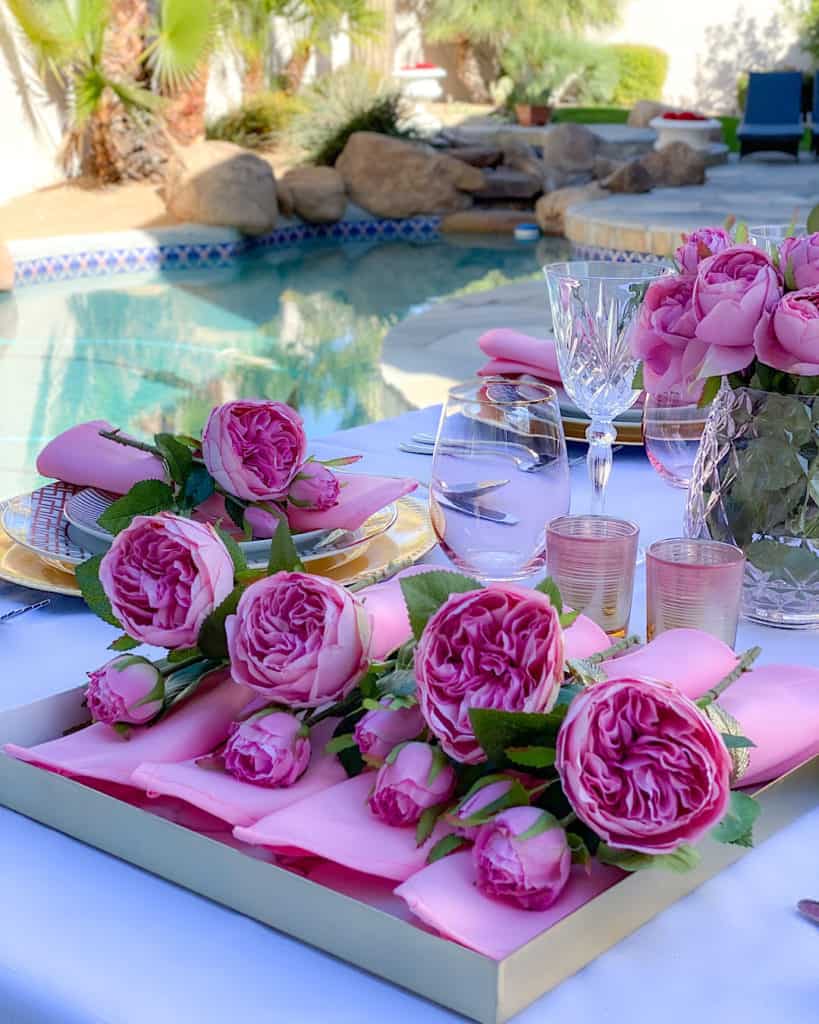 Another Quarantine Birthday Party at Home!
Since we are still in the middle of the pandemic, and having big gatherings is still not a good idea, we decided to make the most out of Alina's 2nd birthday celebration at home like what we did for Valentina's 5th birthday! It was only us, Valentina and Alina's aunt and uncle and their two sweet babysitters.
As you may know, they call the second birthday the "Terrible Two"!!! Hahaha! Alina was so naughty on her birthday!! LOL! I think she wanted to give us a little warning about what "Two" is going to look like!!! Hahaha!
Right before her birthday started, we gave her a bath, so she was all nice and clean for her party! As soon as she was done with the bath, she ran outside to the backyard, popped several of the decoration balloons (LOL). She then immediately grabbed a couple of cupcakes on the table, had one bite and smashed the rest of the cupcakes on her face and hair!!! I had to give her a second bath to wash her hair and body all over again to clean up the cupcakes! Hahaha!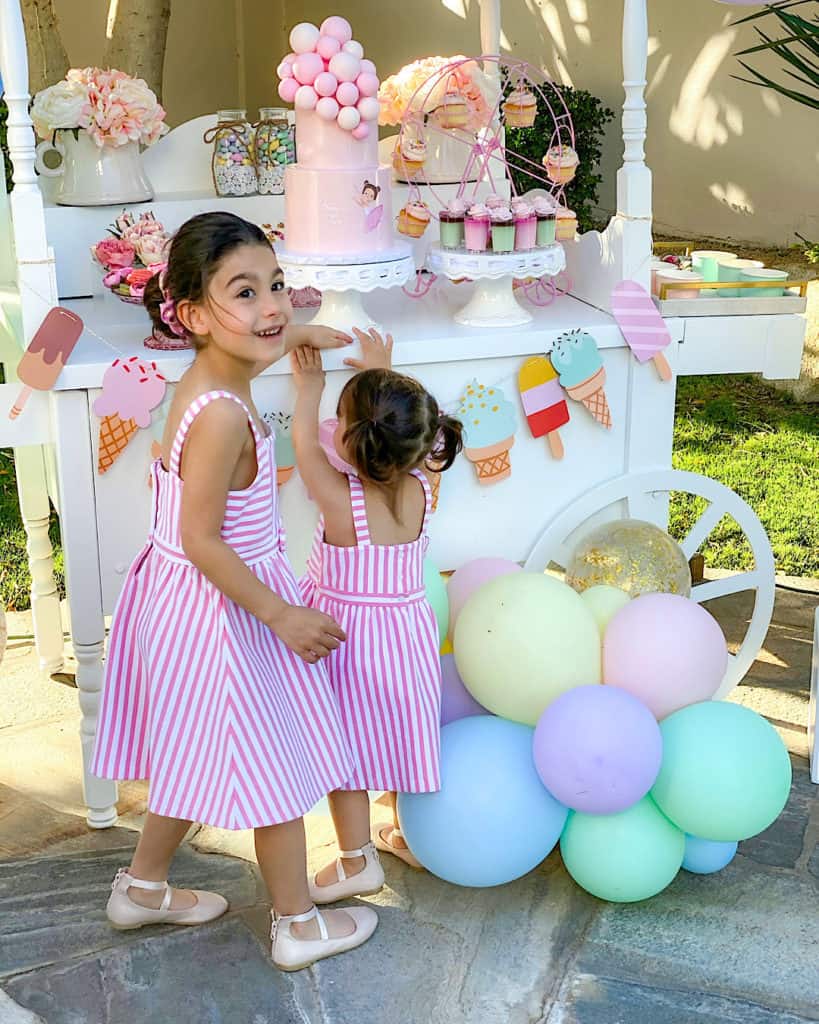 As soon as Alina was done eating her pizza, she was so ready to sleep!!!! After she went to sleep, we celebrated her birthday in the backyard by lighting up the candles on the table, enjoying the delicious pizza with wine and of course her birthday cake and desserts! She also had a slice of her birthday cake Sunday morning after her birthday!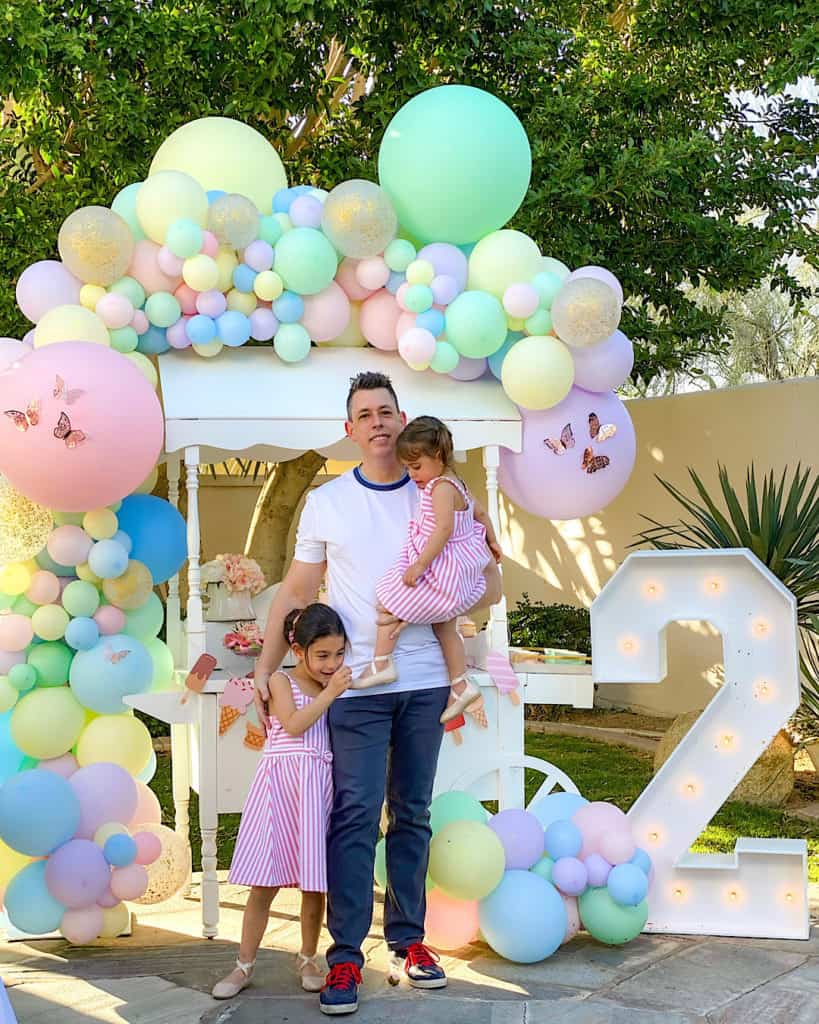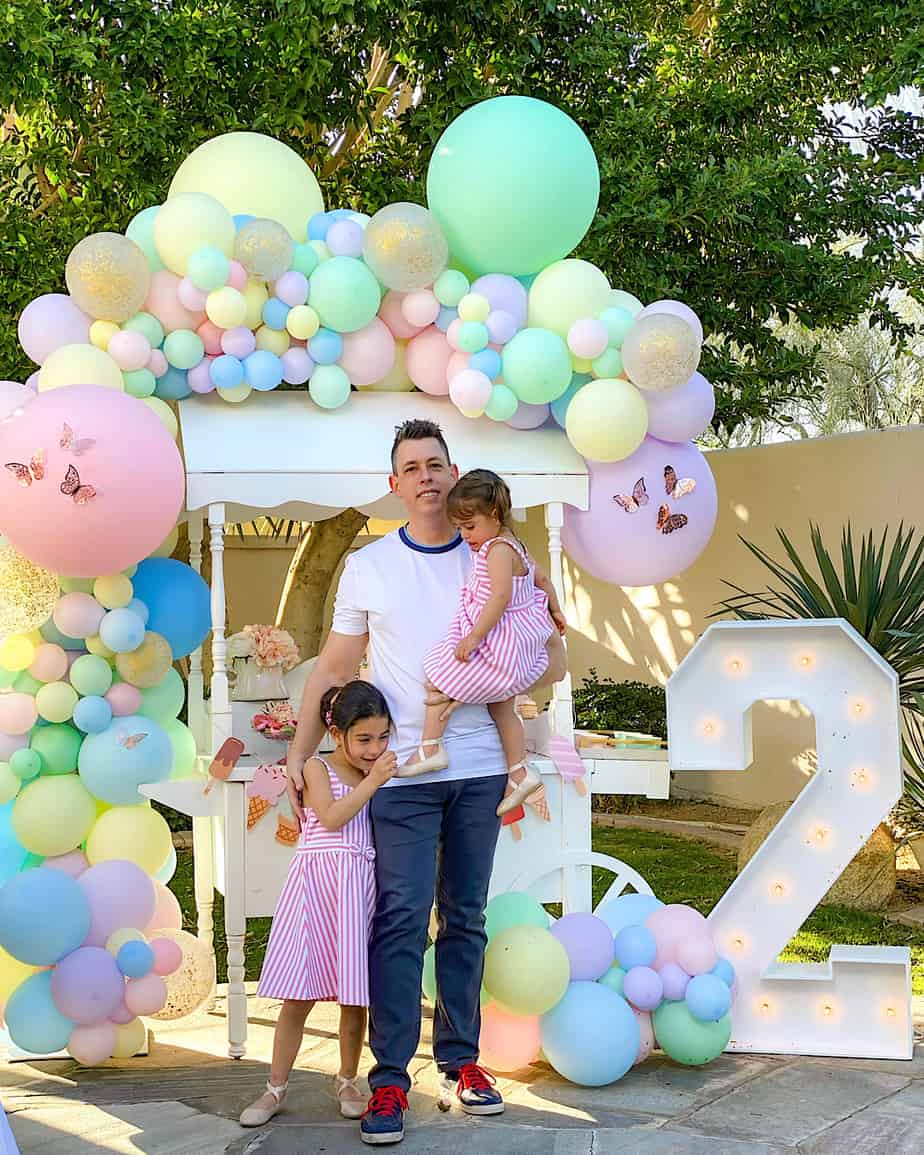 Who Designed Alina's Birthday Cake
Alina's birthday cake was baked and designed by Maryam's Cakery! I found Maryam's bakery a couple of years ago when we wanted to order a "Cinderella Castle Cake" for Valentina's 4th birthday. Valentina was so into Cinderella and Prince Charming at the time! LOL! I called several bakeries in town; they all said that the cake was too hard to make! Finally, one of the bakeries recommended Maryam's Cakery! They told me Maryam is so talented and she can design the most beautiful cakes that also taste amazing! I looked at her Instagram page and fell in love with her gorgeous cake designs!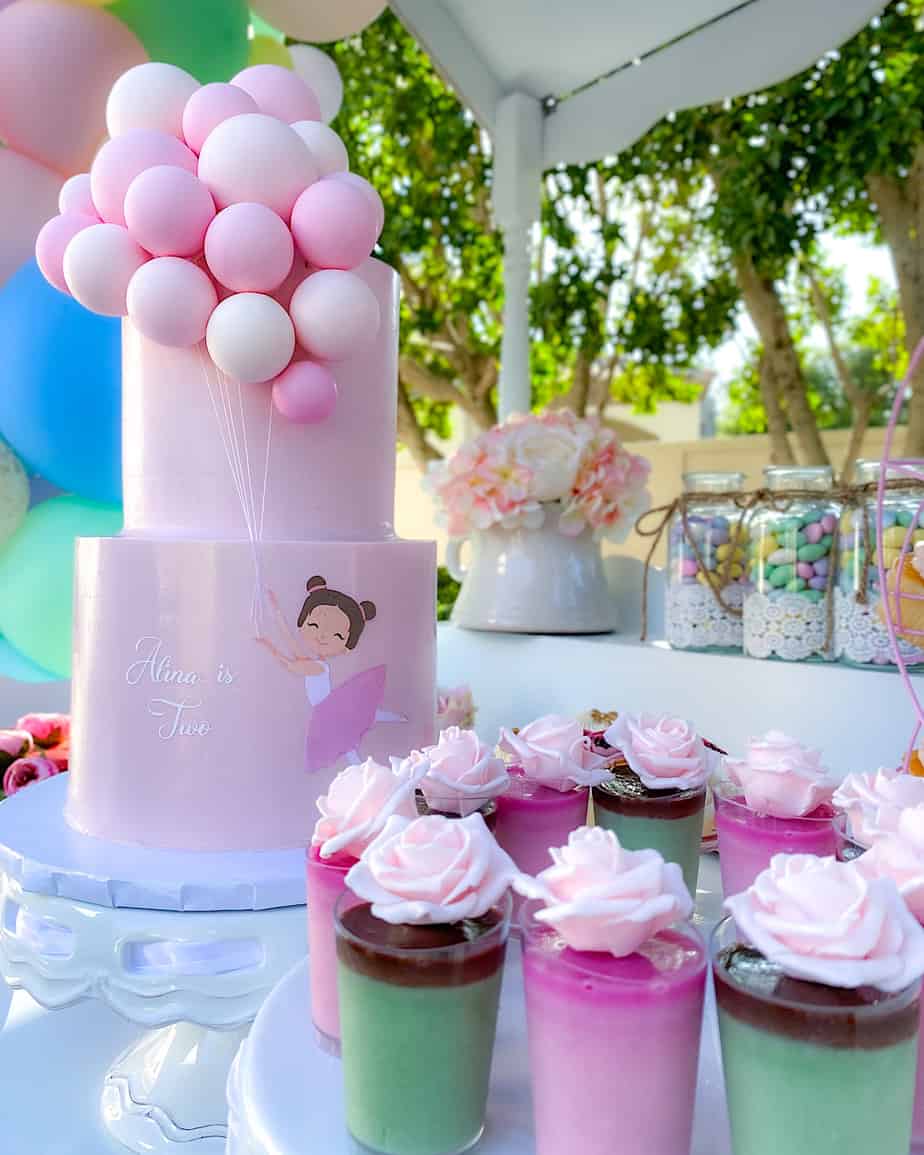 She was easily able to design the complicated Cinderella castle cake. Not only did Valentina's cake look flawless, it also tasted AMAZING!!! After that great experience with Maryam's Cakery, I recommended her to so many of our friends and family members!!! If I want a beautiful cake, I don't even bother looking at any other bakeries except hers!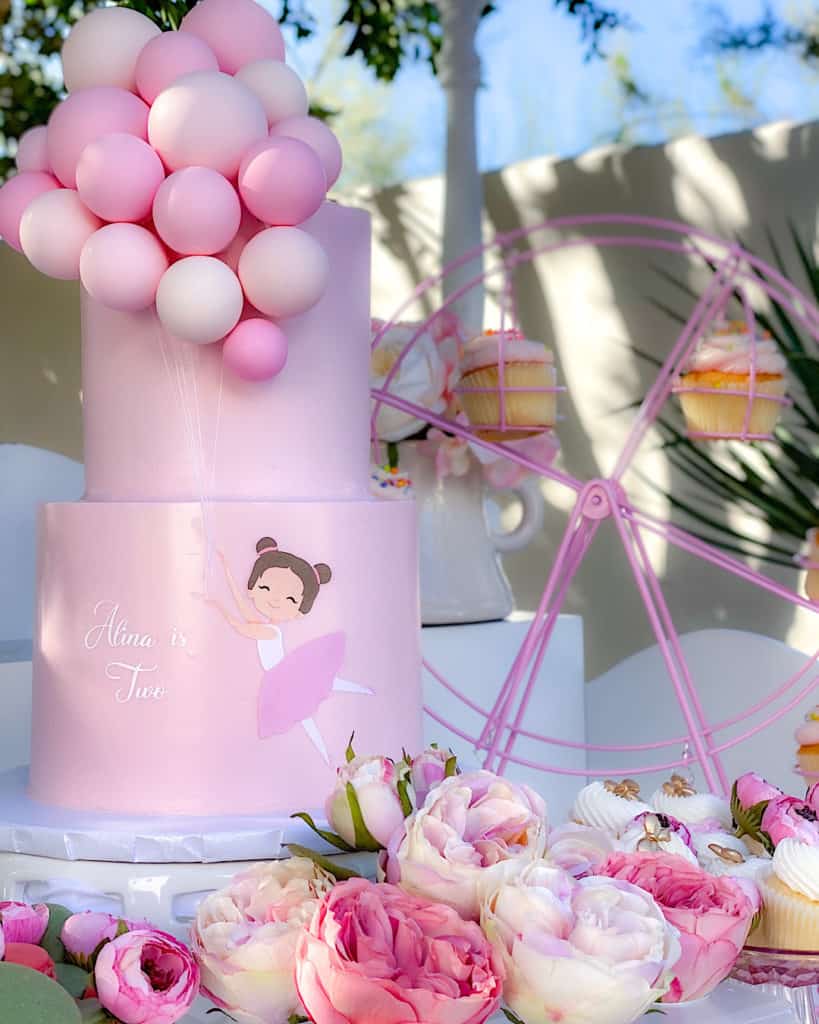 I was looking for a cute "balloon design" cake on Pinterest to go well with Alina's balloon garland around her birthday ice cream cart! I found this adorable blush pink two-tiered cake that I fell in love with! Maryam made that picture into reality and created the most adorable cake! I love her work and her sweet personality! Her attention to detail is simply amazing! The cake was light and so delicious.
The Balloons Garland & Ice Cream Cart for Alina's Birthday
Luz Balloons designed and created this stunning balloon garland for Alina's birthday! They also provided the most beautiful white ice cream cart/candy bar, as well as a large lighted #2!!! I found Luz Balloons on Instagram while I was searching for balloon décor and marquee letters! When I came across their Instagram page, I loved their beautiful work! I contacted them through Instagram DM for some more information and I loved how quickly they responded to all my questions!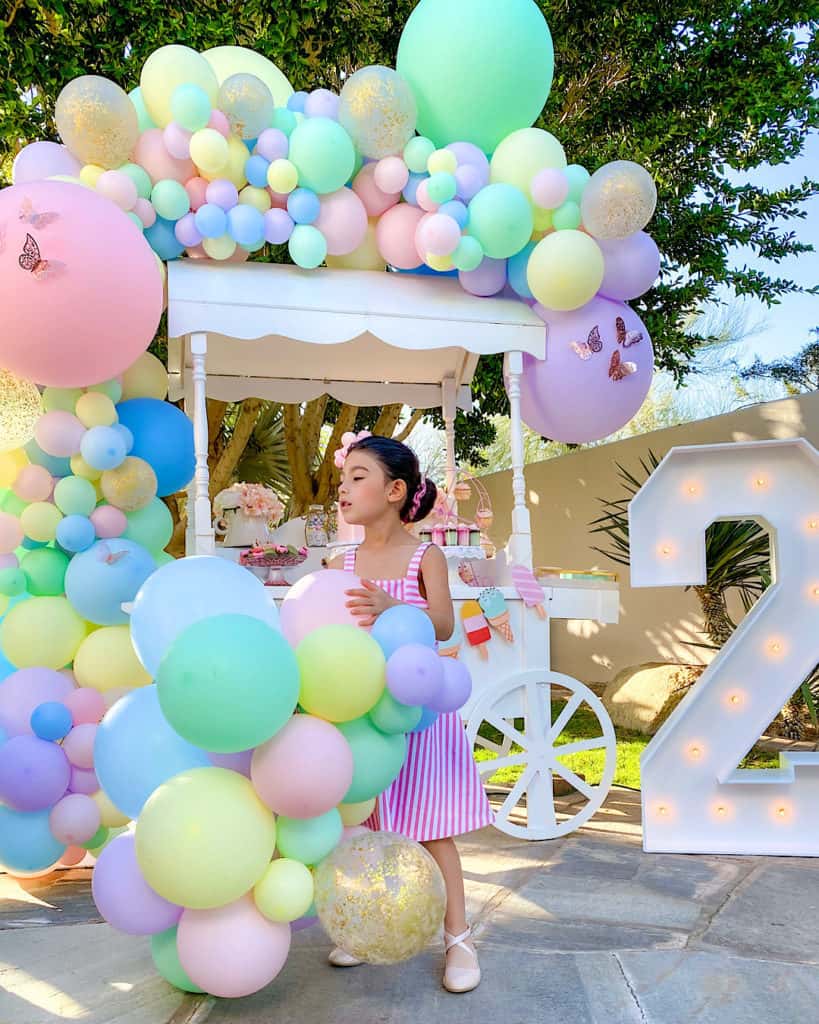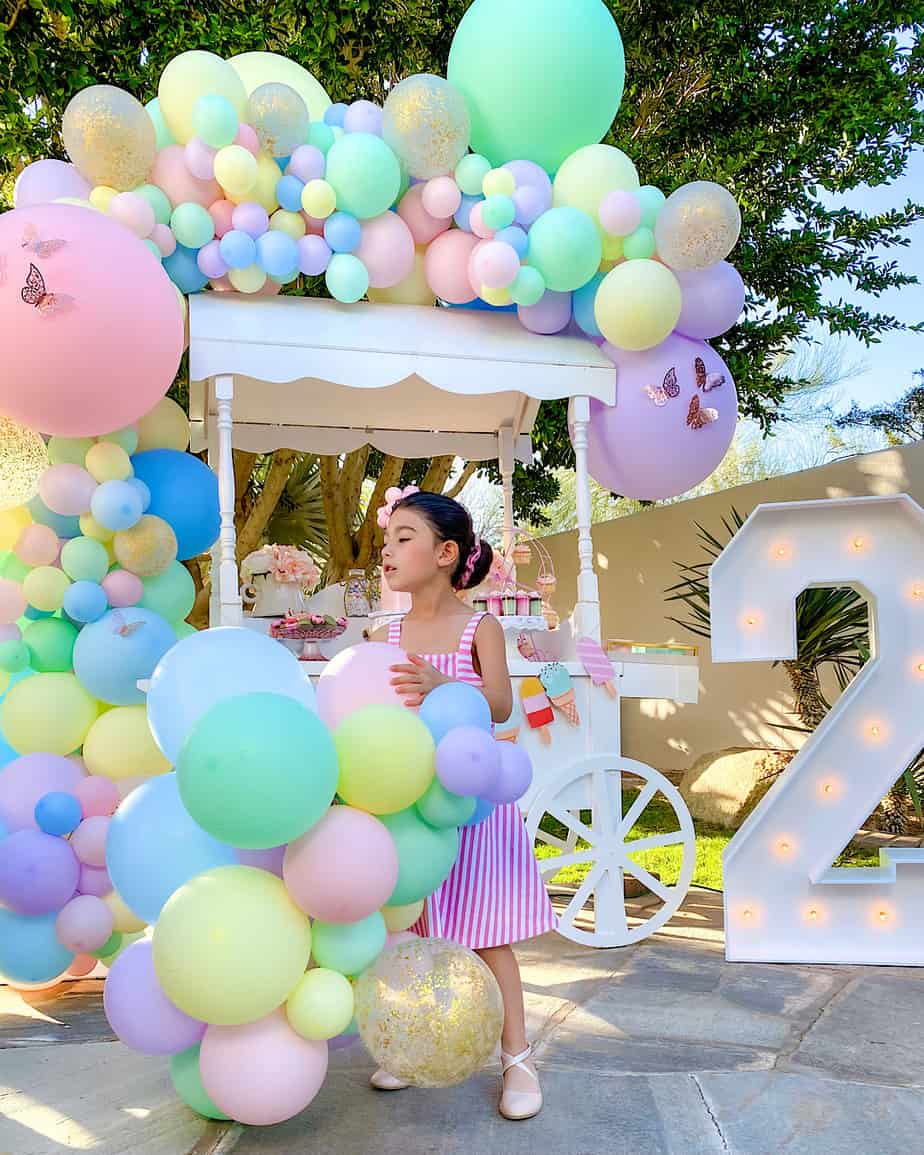 Luz, the owner/designer, was so sweet! When I was looking for a colorful balloon garland for kids' birthdays online, I found some adorable balloon garland designs that I loved. But I was not sure how well my ideas would be brought to life!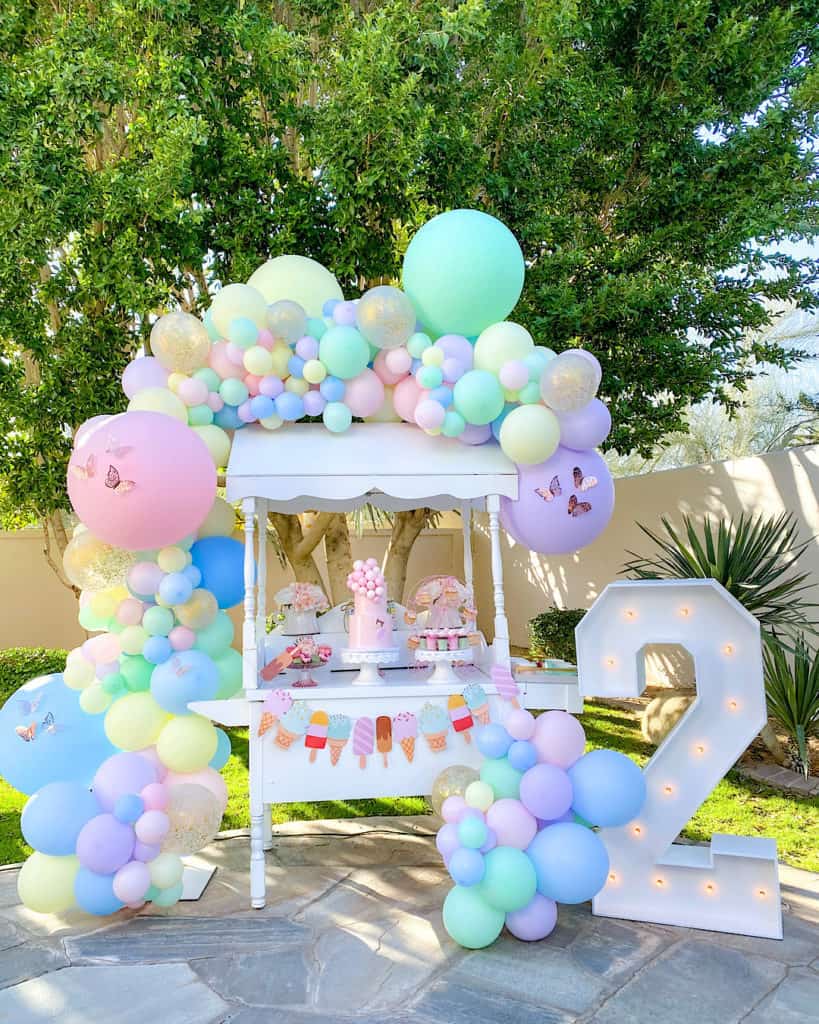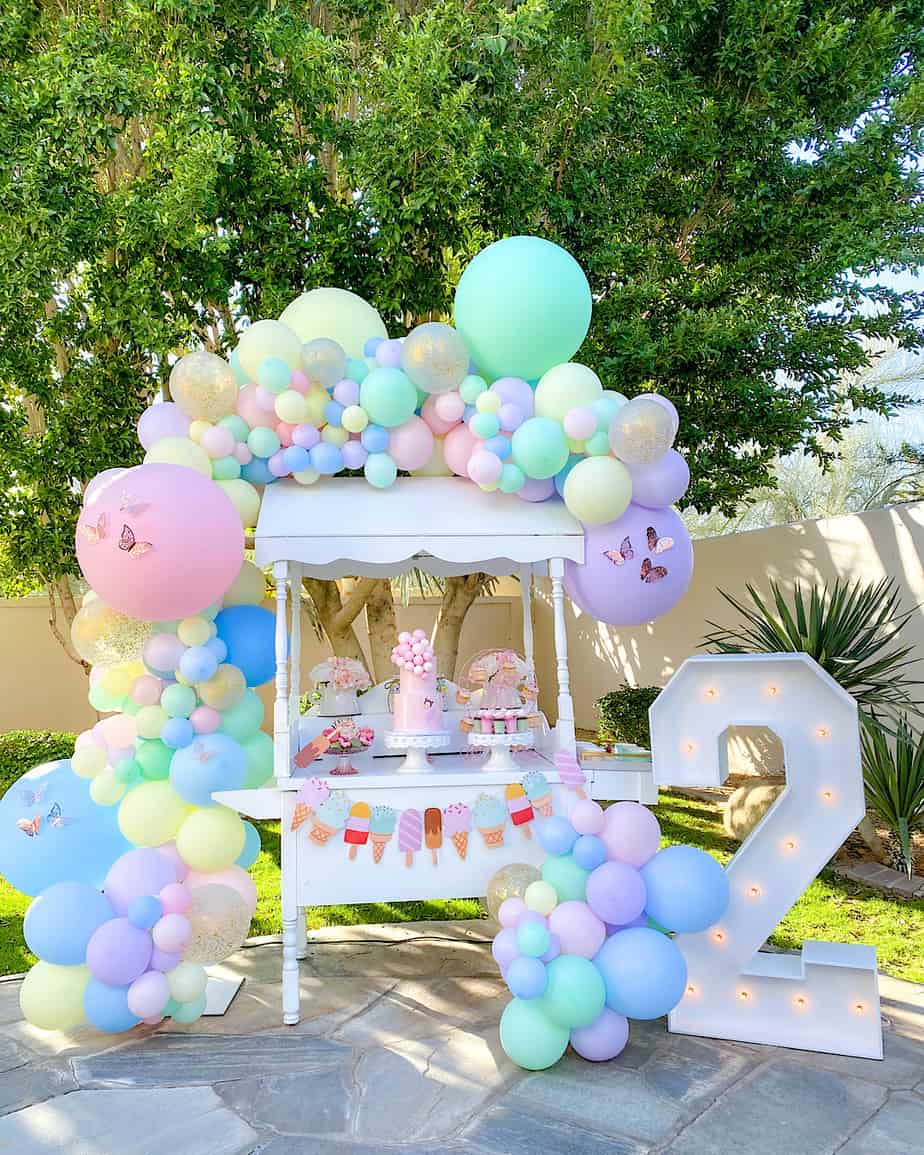 They came to our house and finished the entire setup in the backyard, and they made my life so much easier!!! Hahaha! They were so professional, fast, and simply very pleasant people to work with!!! I also want to mention that their balloon quality is INCREDIBLE!!! I have ordered balloons from other companies in the past, but these balloons last a long time! I genuinely enjoyed working with their company and will be working with them again for our future parties!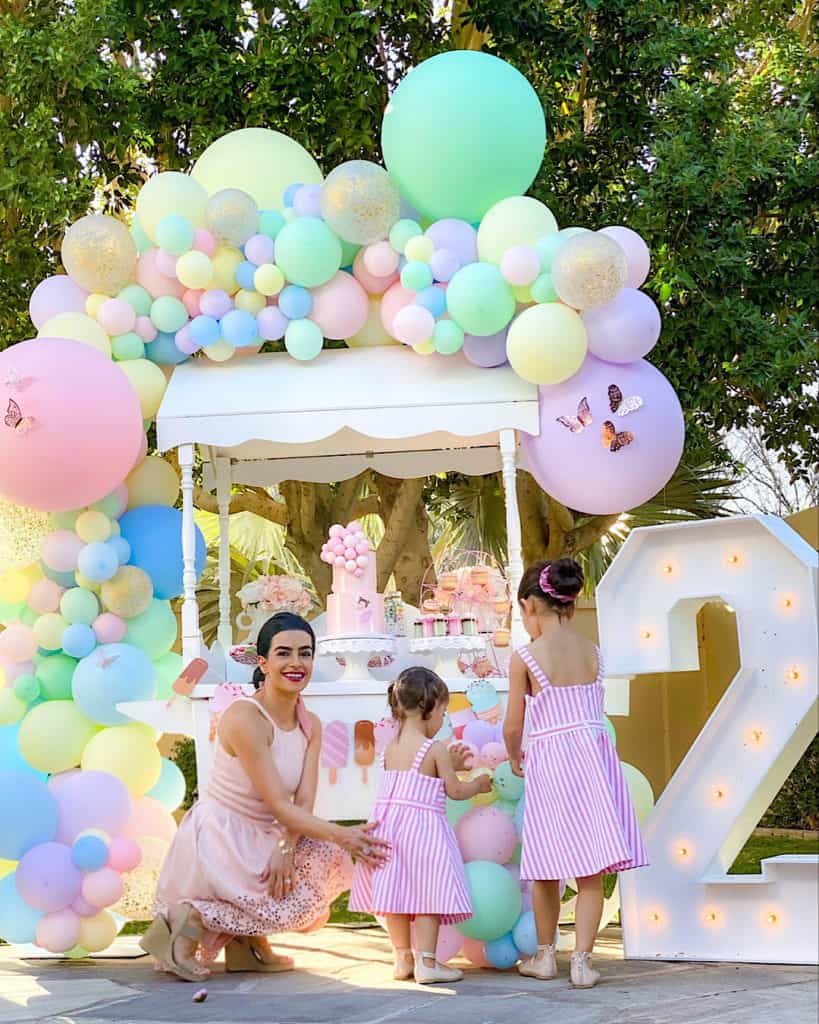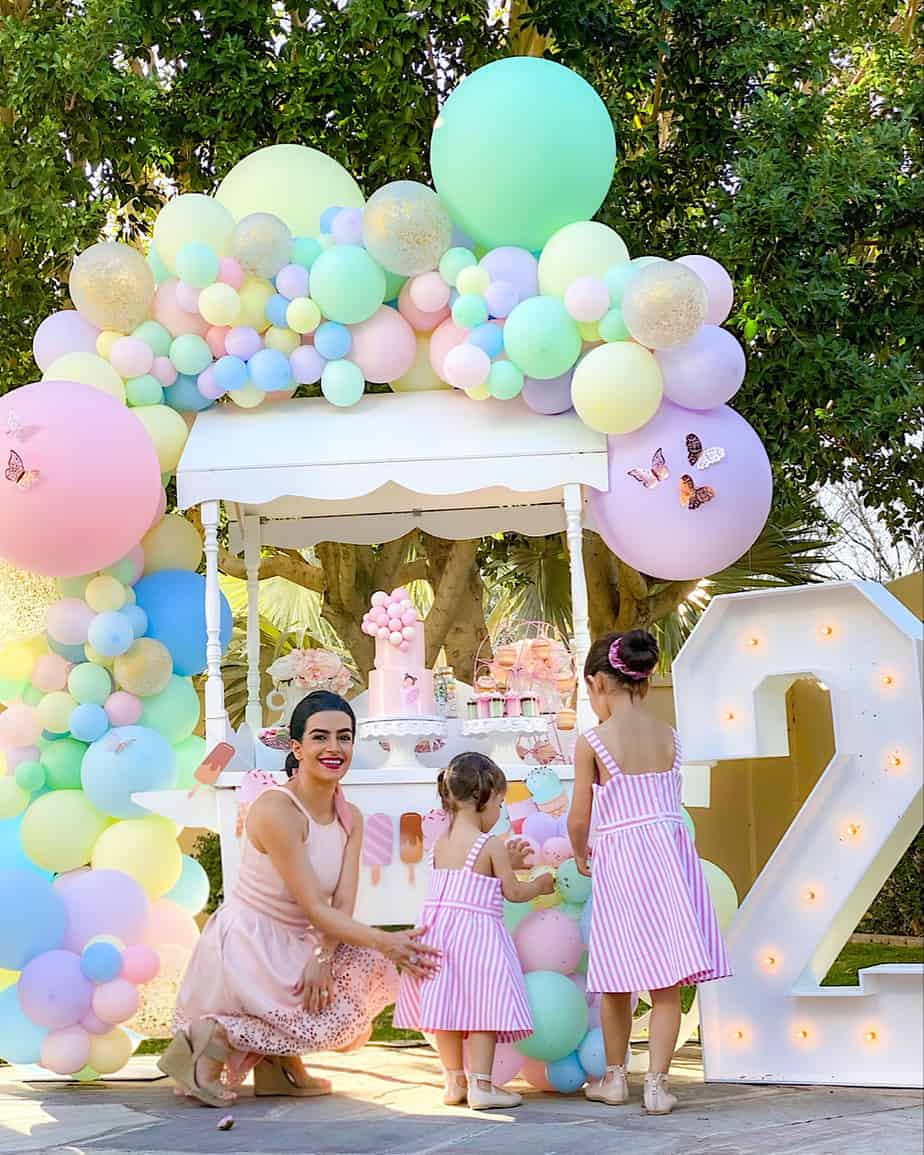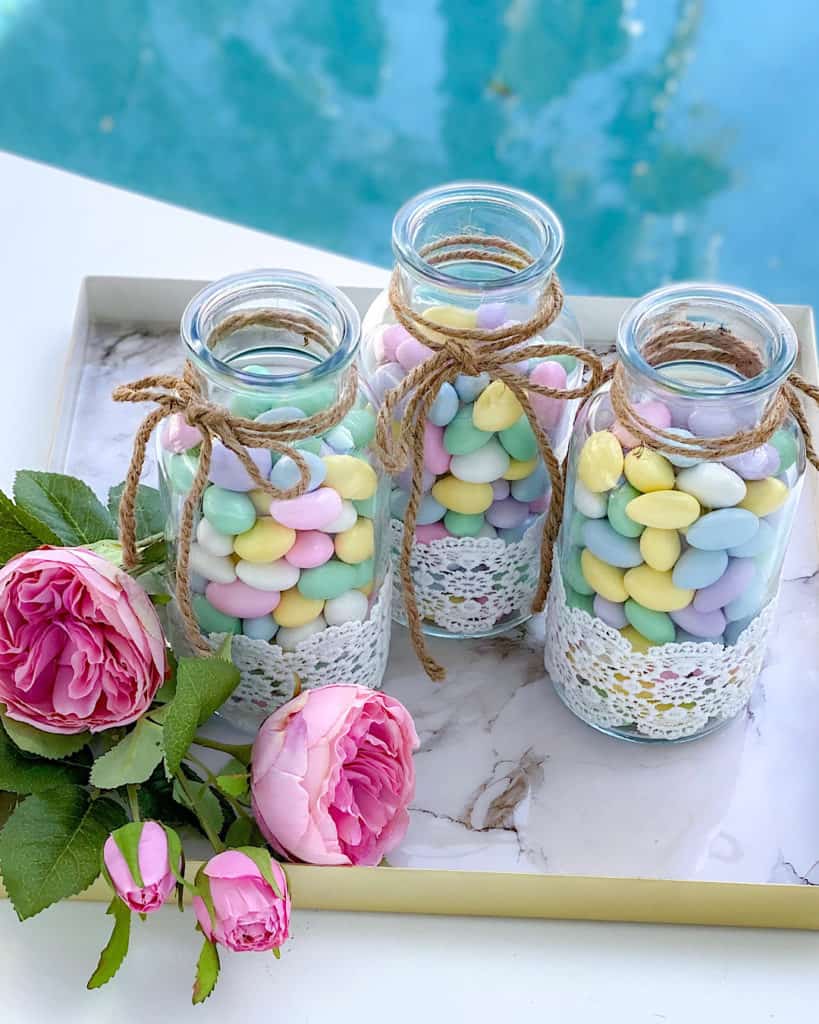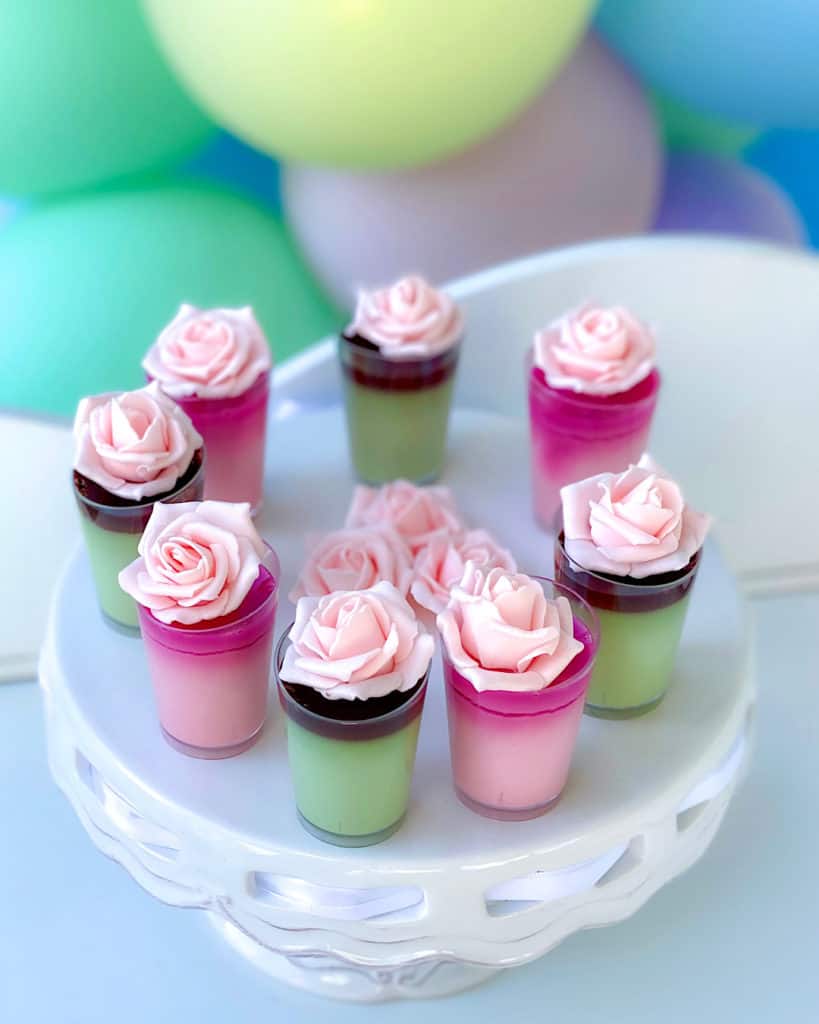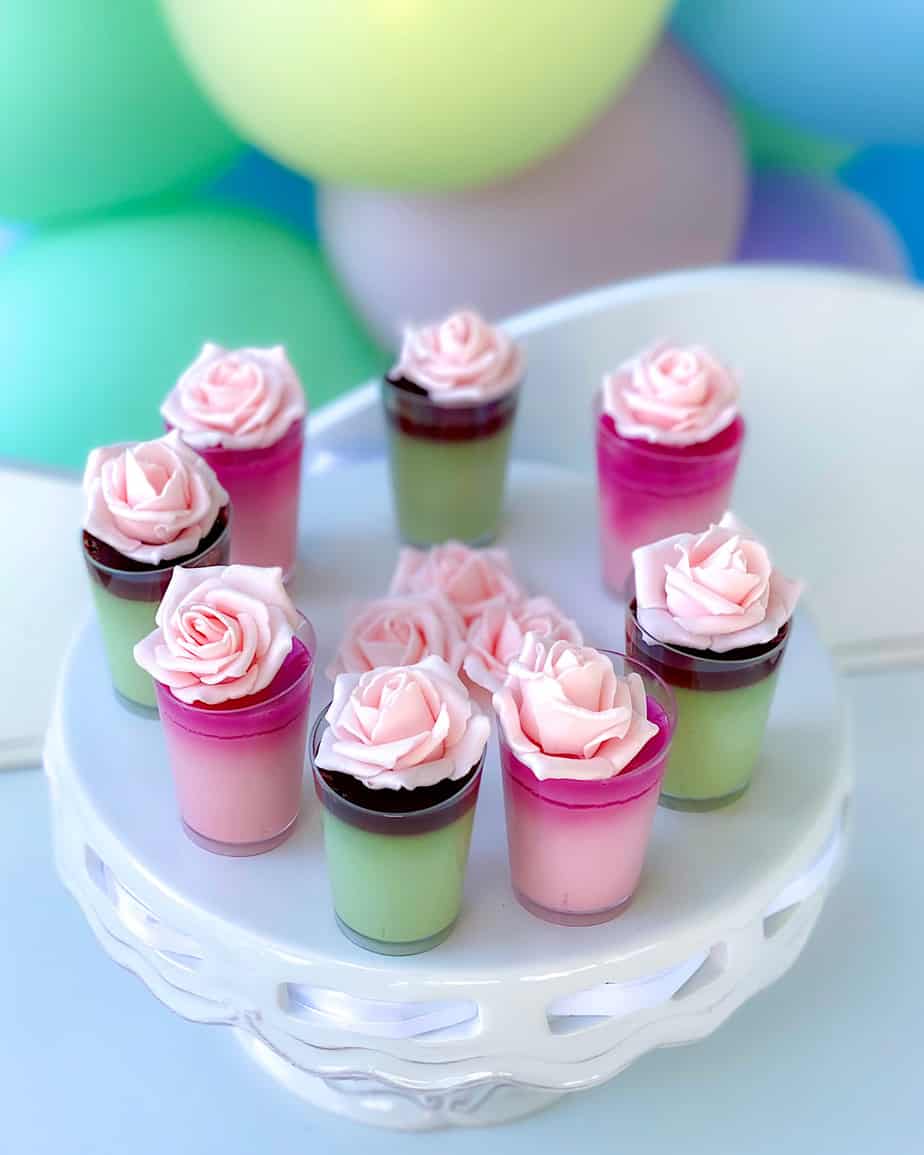 I would like to share some kids' table setting ideas with you if you are planning your kid's birthday party this year:
Kids' Table Setting Ideas for Dinner Parties!
There are so many adorable ways you can decorate your kids' table setting for dinner parties! A few of my favorite ideas are:
1- Add colorful table decorations: Adding colorful table decorations for babies' and kids' birthdays and dinner parties helps bring life and fun to an otherwise basic table setting. You can make the table decorations extra special by adding your child's favorite colors, themes, and characters. Anything will work, from "blush pink and pastel green," like Alina's theme, to Disney characters, rainbow colors, sports, or whatever your child's favorite interests are! If they don't mind what it looks like, contrasting and complimentary colors always look nice!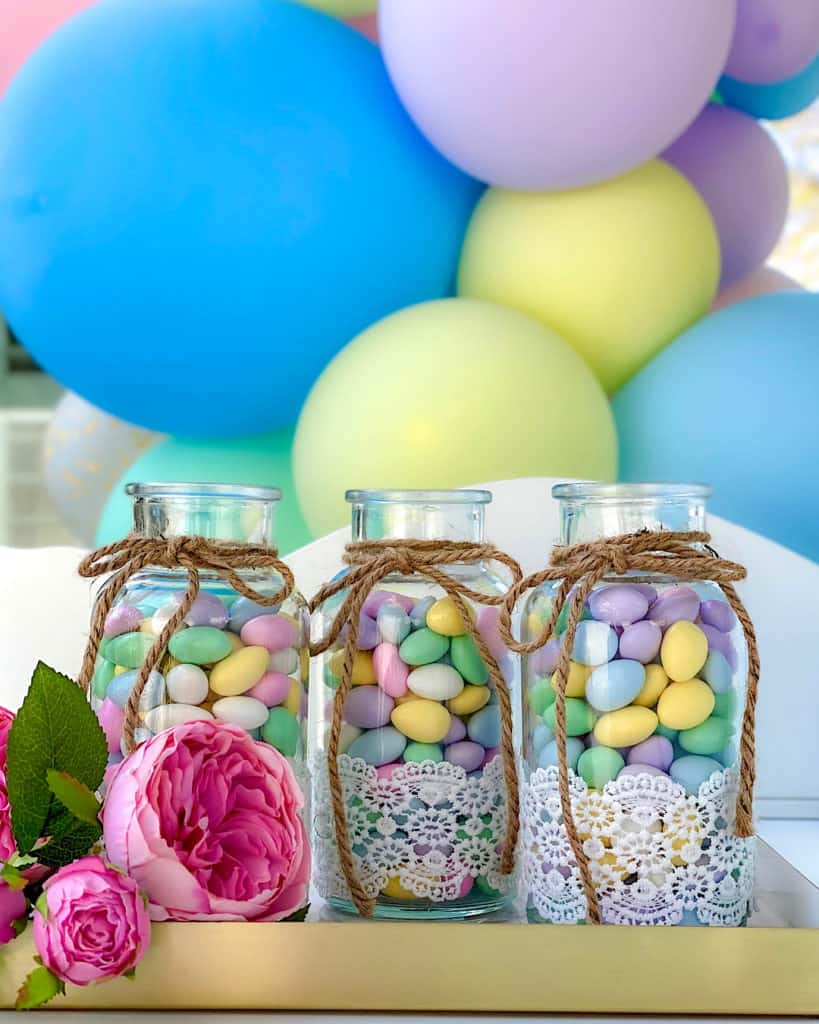 2- Add ice cream birthday party centerpieces: If you are having an ice cream birthday party like Alina, then adding ice cream centerpieces is perfect for the occasion!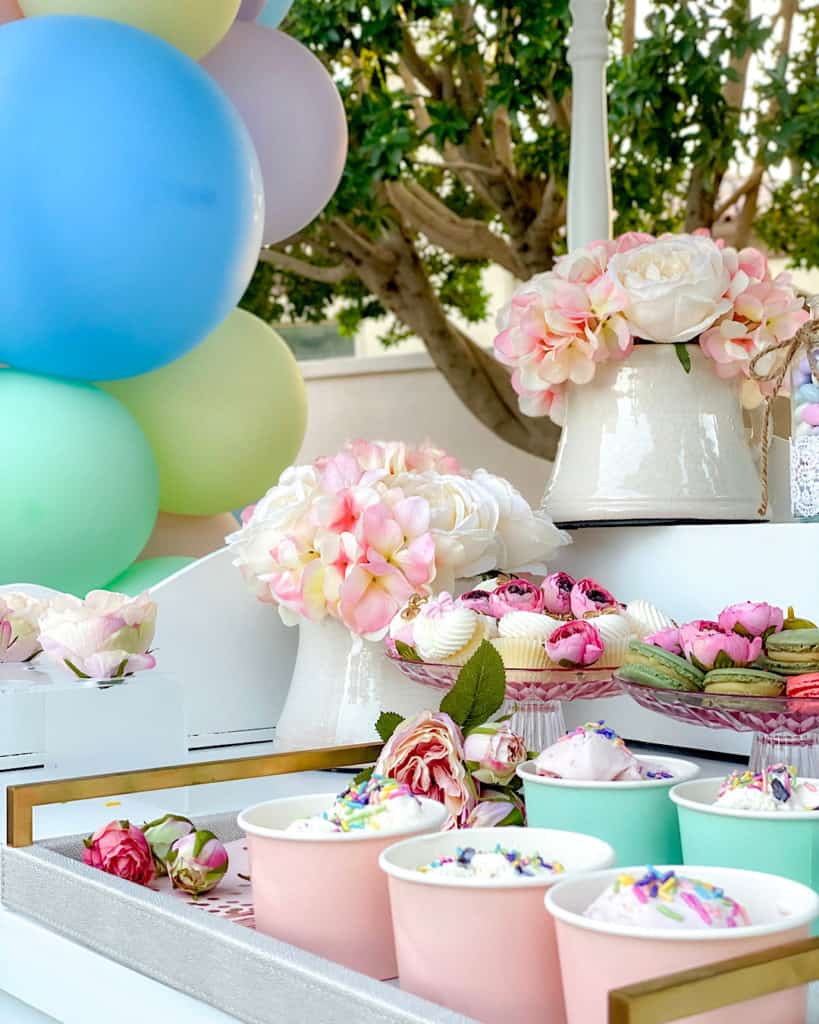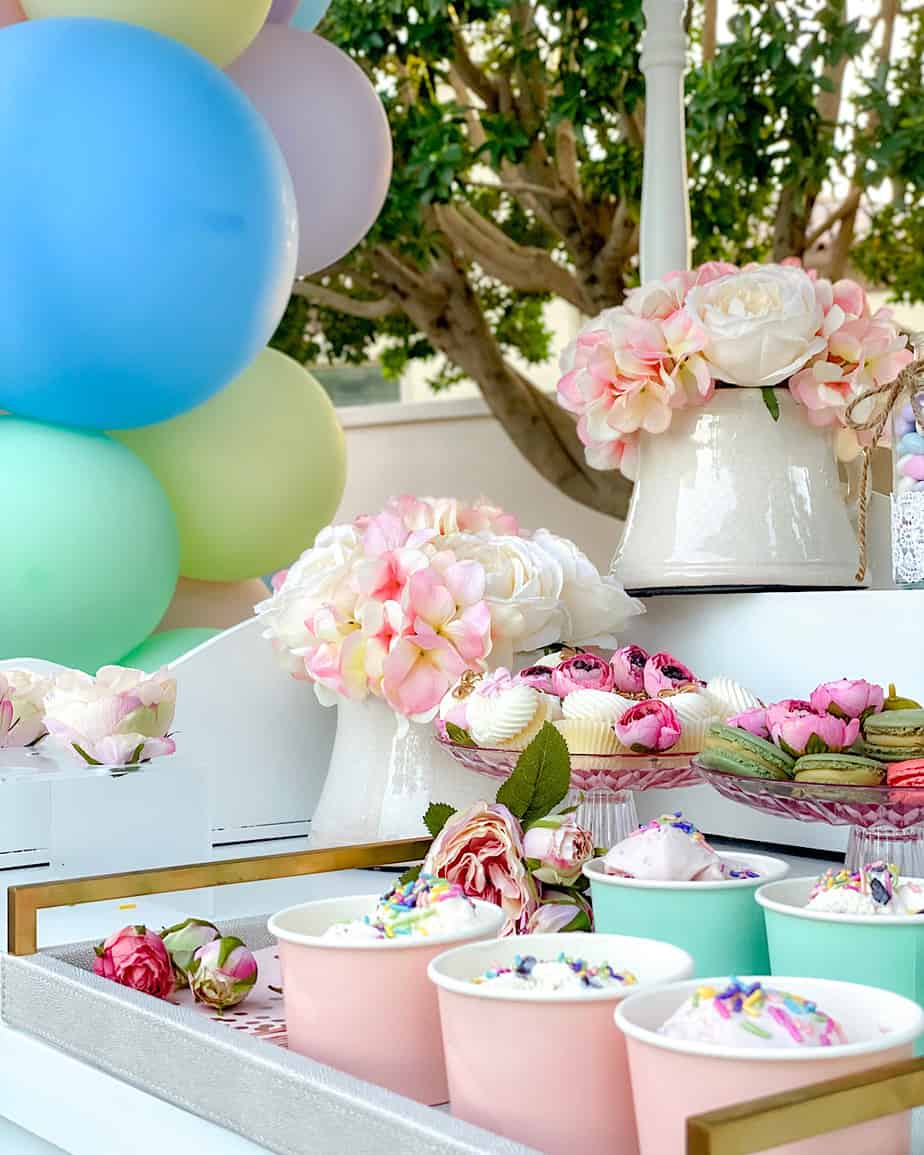 You can:
Display trays of ice cream sandwiches
Put ice cream balls on sticks and put them in an ice bucket for the kids to take
Balloons and paper cones to look like ice cream
Fill an ice cream bowl with flowers arranged into the shape of an ice cream sundae
Fill a cute bucket with rocks in your child's favorite color, then put sticks with paper circles that display things such as your child's age that they're turning, a picture representing the theme, your child's name, or just "Happy Birthday!"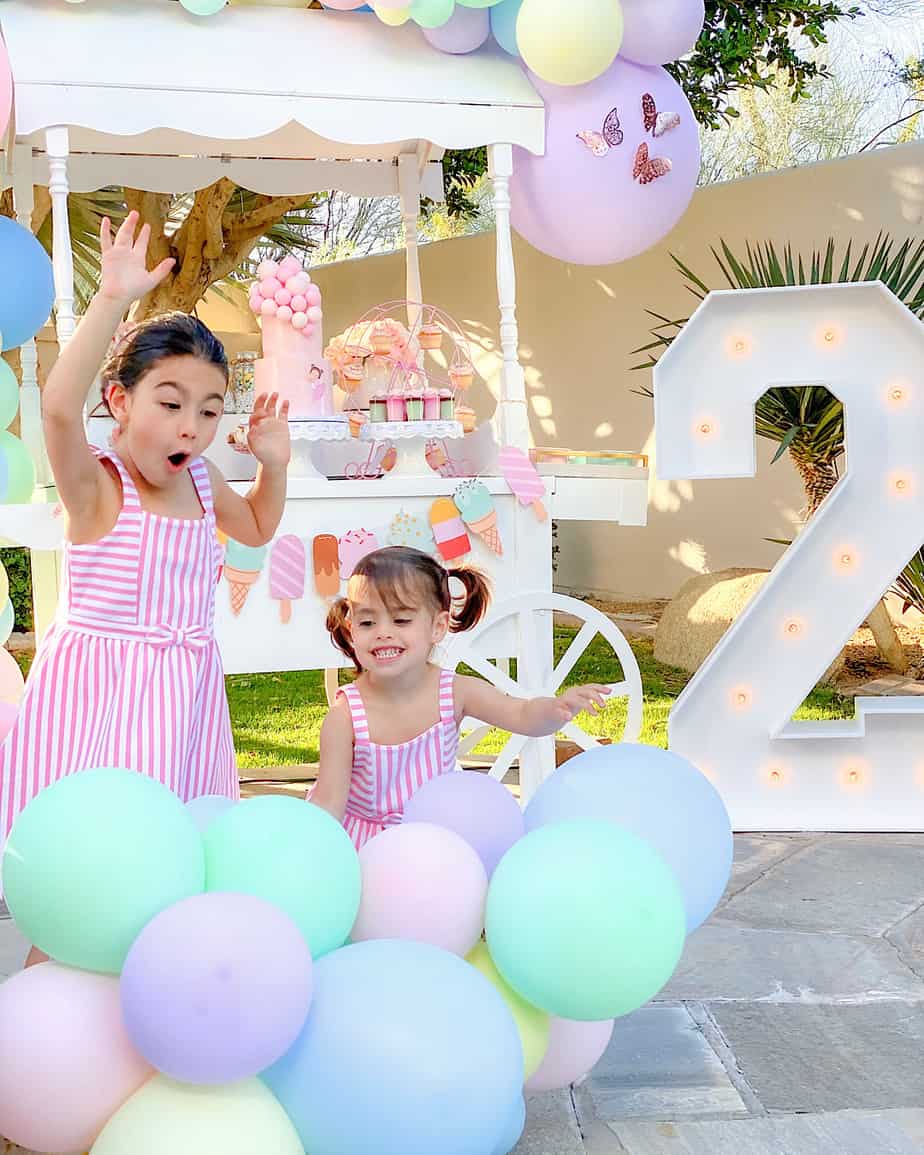 You can also just get decorations that look like ice cream, such as plastic or paper ice cream cones or hot fudge sundaes, and put them in the center of the table. Whatever you decide to do for your ice cream birthday party centerpiece, don't be afraid to get creative!
3- Add flower napkin rings: If your child is a super girly girl like Alina (LOL!), then she will LOVE flower napkin rings. They look SO cute holding together paper napkins in your child's favorite color. You can do a cluster of small flowers, one big flower, or alternate flowers for every other guest's place setting. If your child has a favorite flower, this is a perfect opportunity to use it for decoration!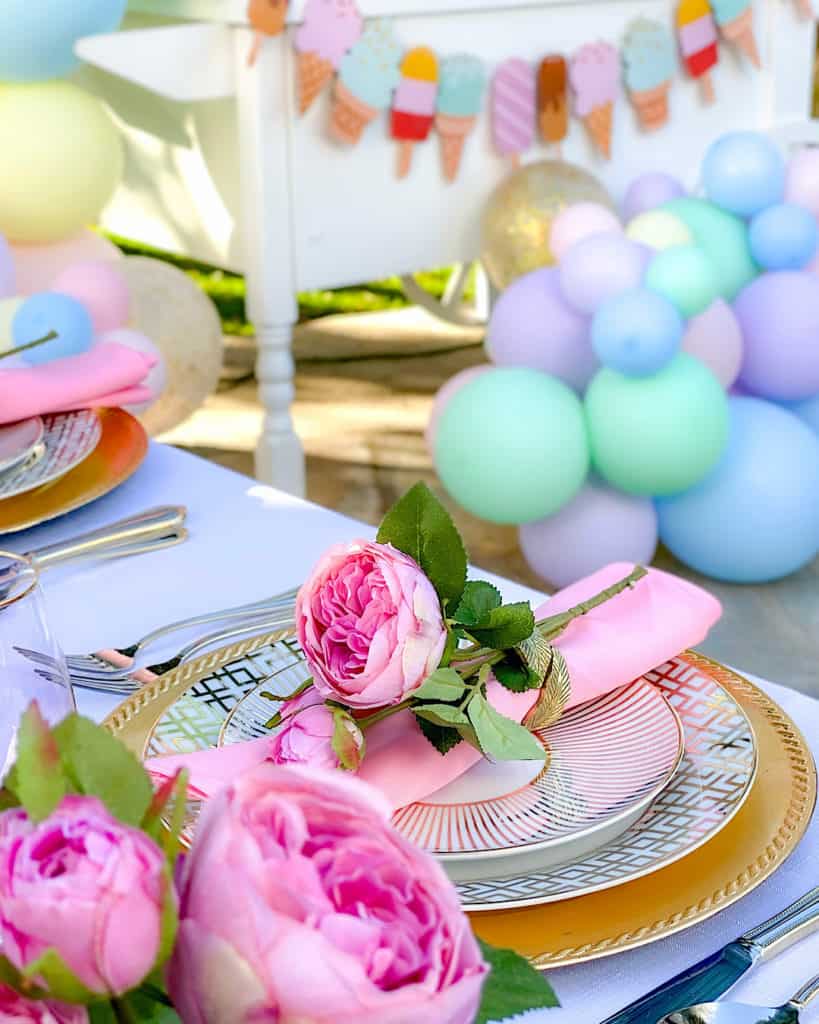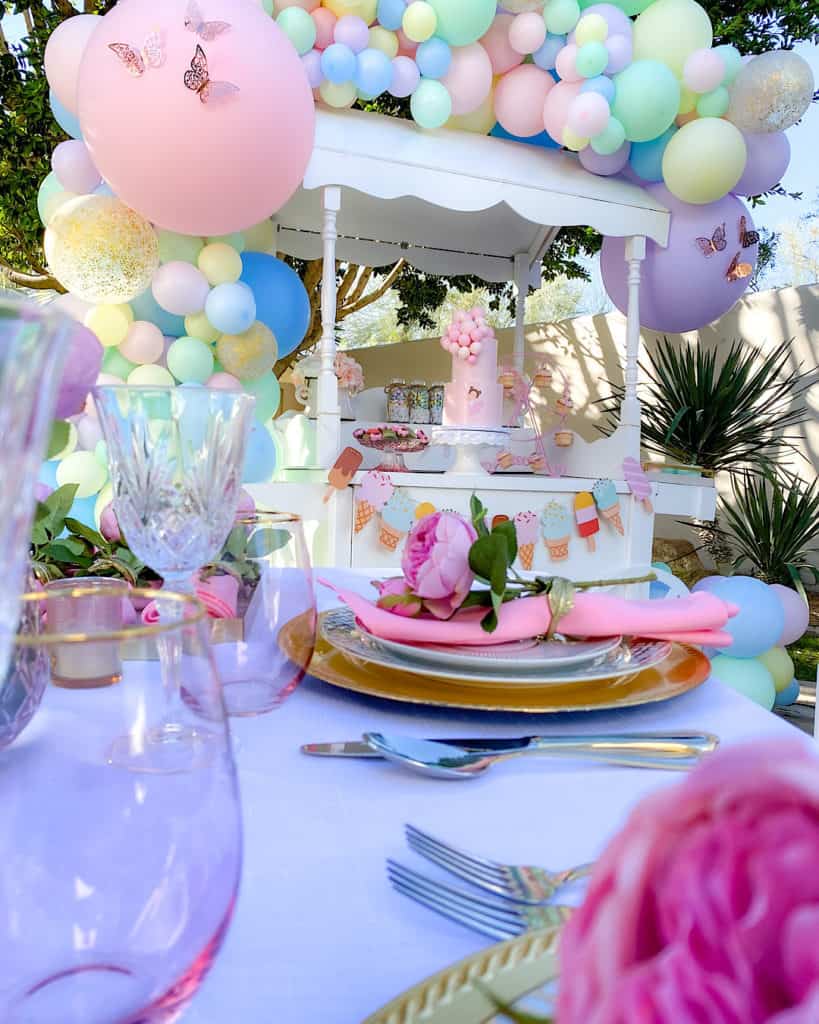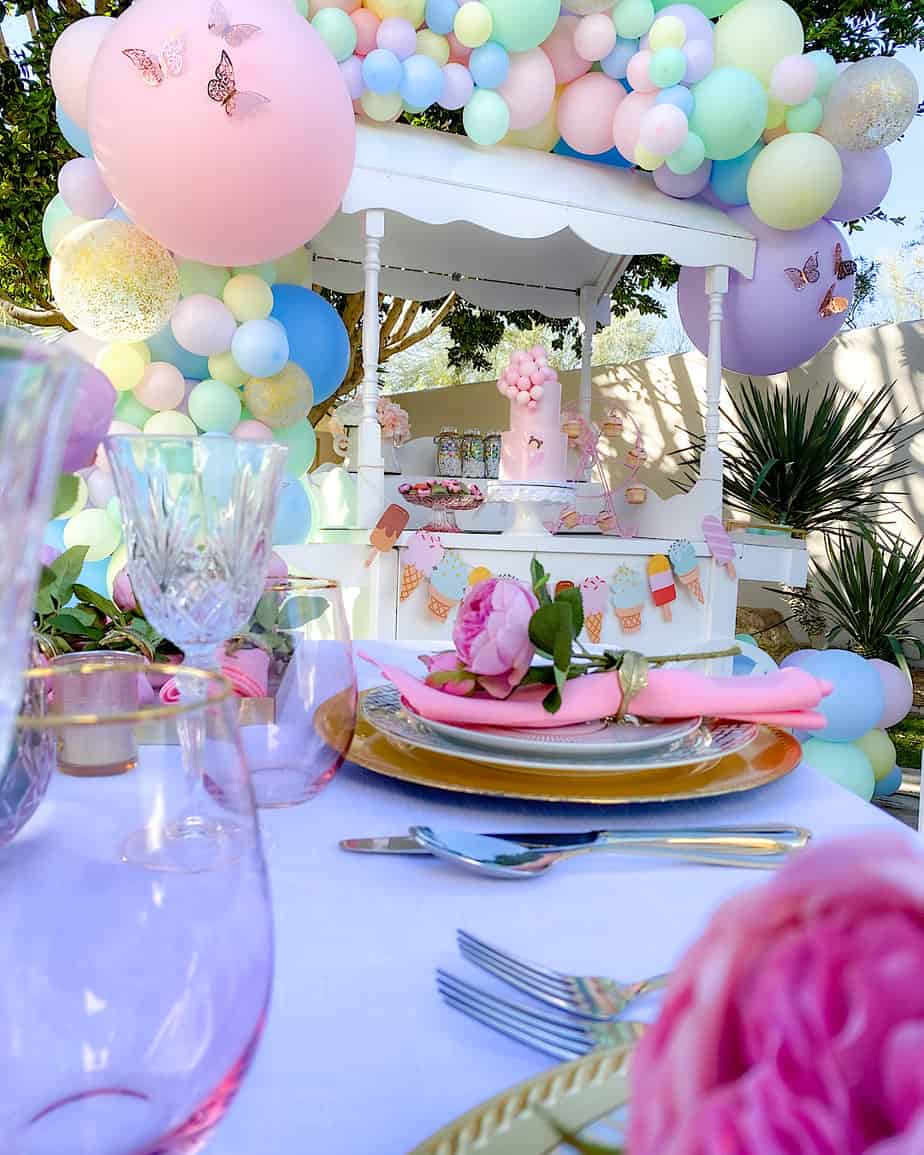 Ice Cream Party Treat Ideas
There are SO many fantastic ice cream party treat ideas for an ice cream birthday, like the ice cream sandwiches and ice cream balls on sticks that I mentioned earlier. Some other great ideas that your kids and their friends will LOVE are: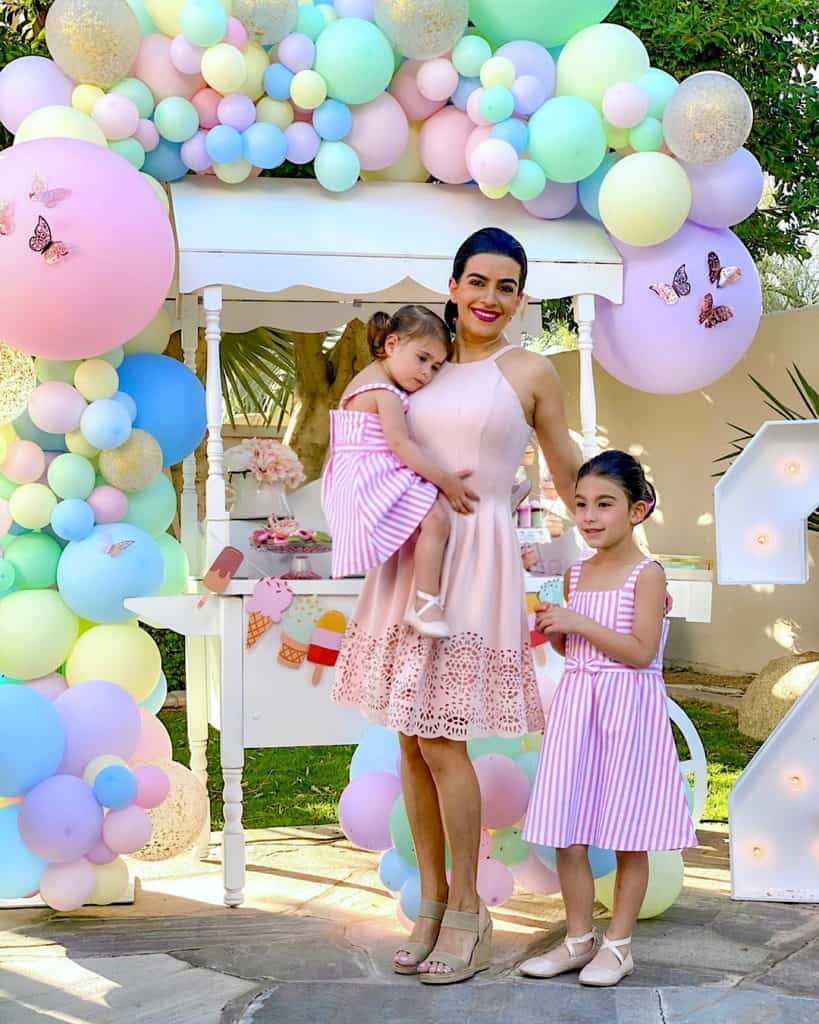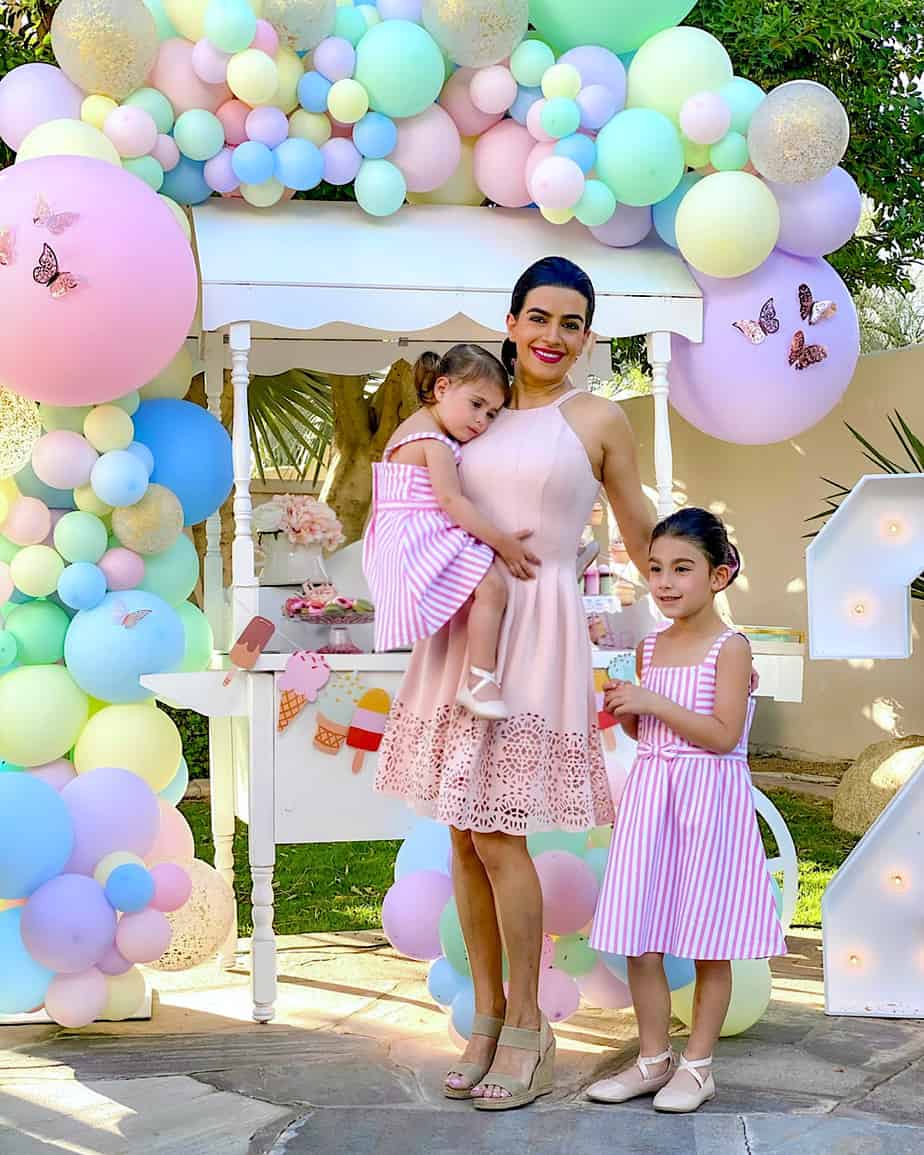 A DIY ice cream station! Set out different flavors of ice cream, cones, bowls, syrups, and toppings for your kids and their friends so that they can put together their ice cream exactly how they want it!
Ice cream-shaped cookies – you can buy ice cream-shaped cookie cutters and frosting and make them with your child beforehand, or buy them premade!
Sweets that look like ice cream – for instance, cut some wafers diagonally, put a bit of icing at the top, stick an oreo on, a little more icing, sprinkles, and a cherry-colored M&M to make oreo-wafer ice cream cones.
Fill sundae cups with different sweet, salty, and healthy snack options for your guests!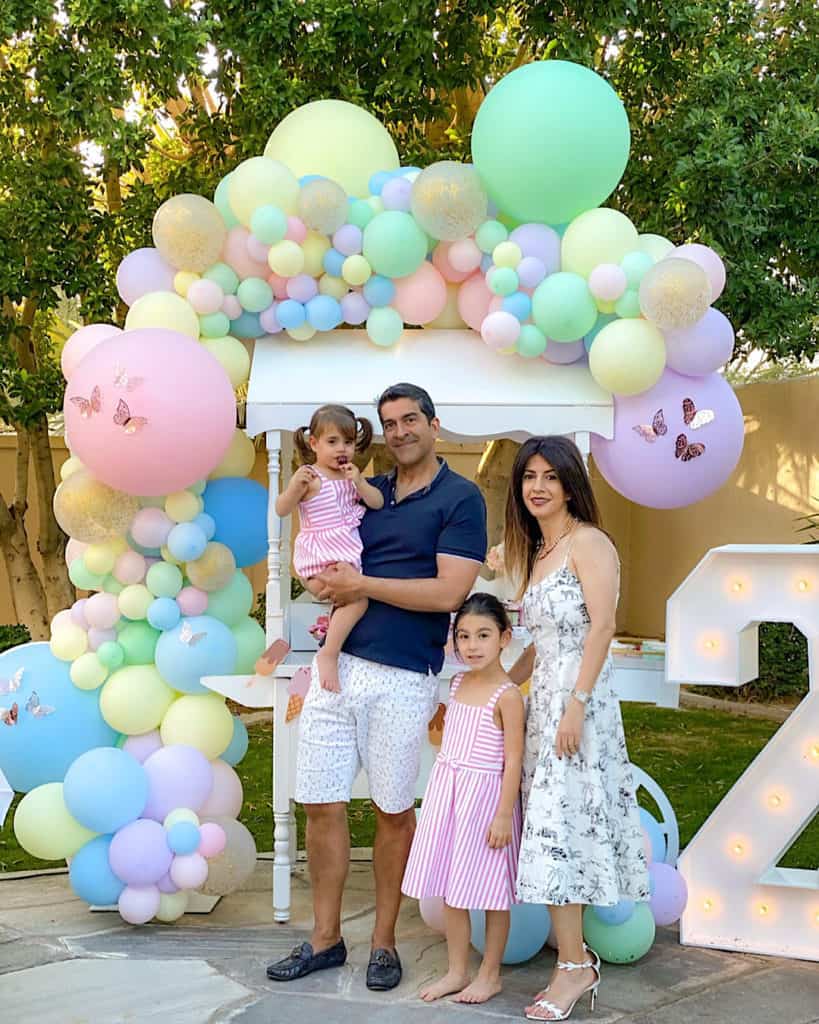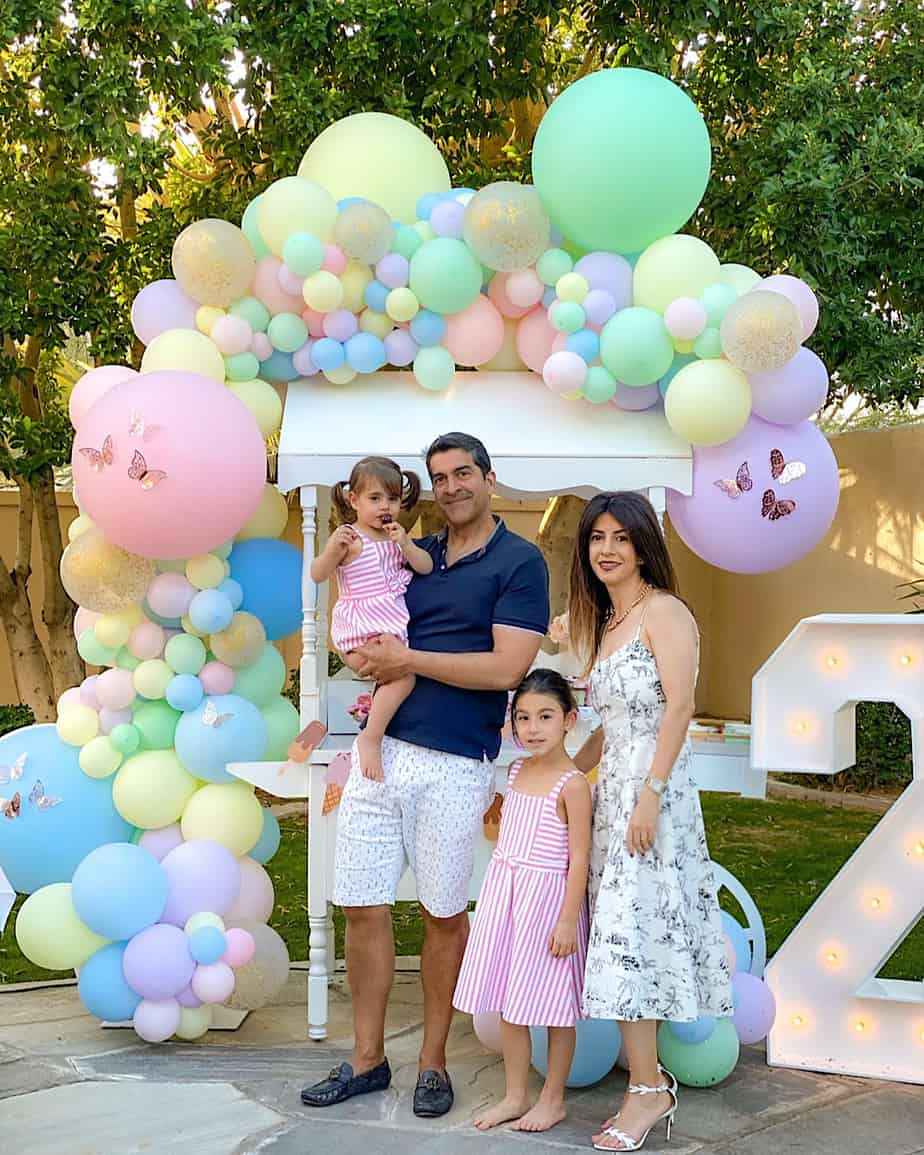 The bottom line is to think outside the box while sticking with the theme. Get funky and have fun thinking up ideas with your child! It's a kid's birthday, after all!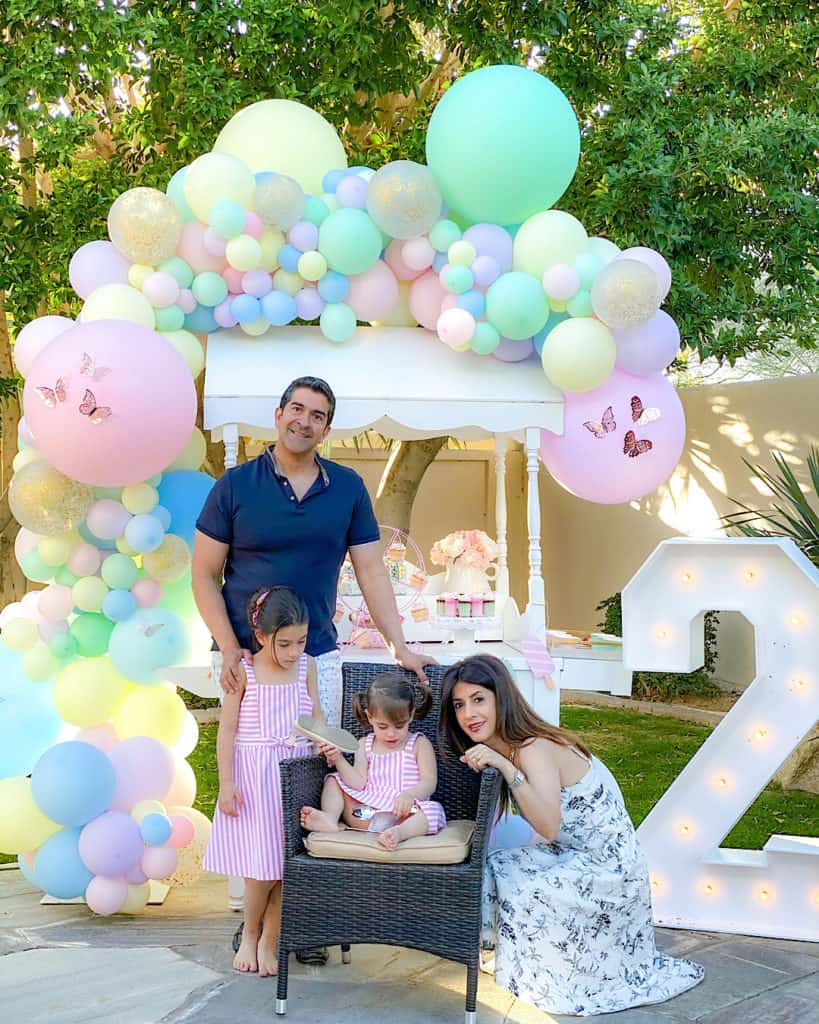 What Can You Do for A 2-Year-Old Birthday Party?
At two years old, kids are becoming social and developing likes and interests, so you will want to cater towards what your little two-year-old and their friends might like to do, eat, and play at your child's birthday party. Here are a few great tips for what you can do for a two-year-old birthday party: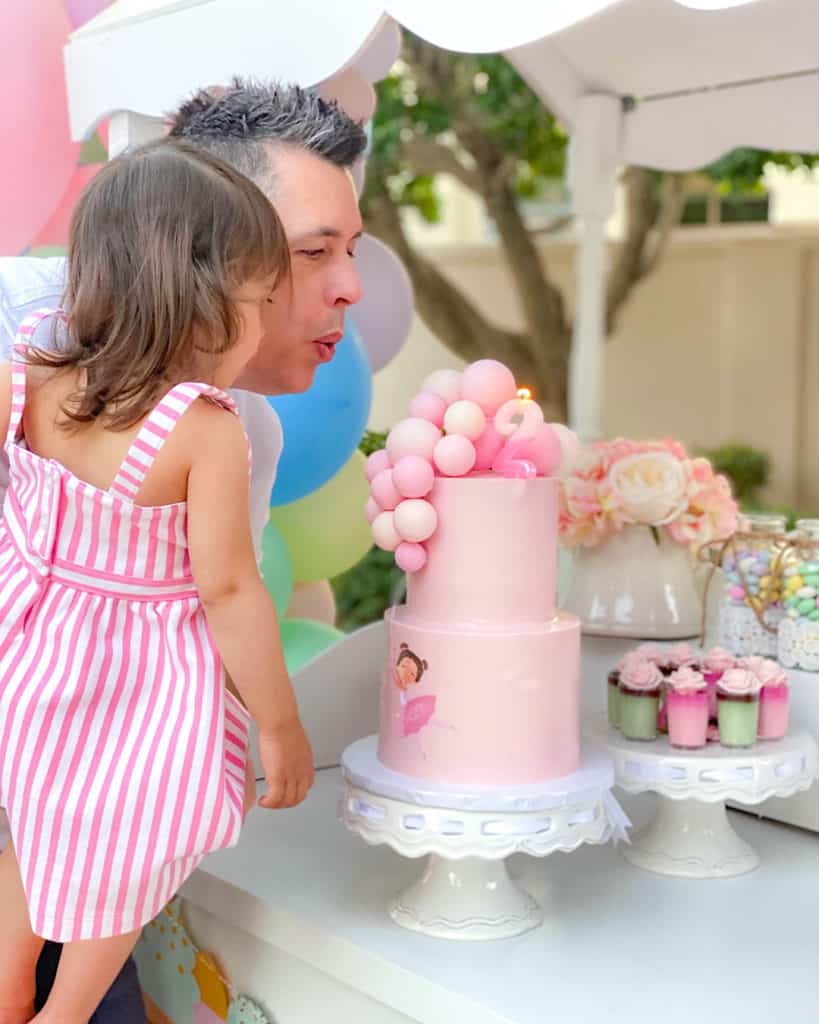 Most two-year-olds LOVE snacks, so having snacks available and ready to go will make the whole day run much more smoothly! In addition to sweets, leaving out pre-cut veggies, bite-size fruit, and small sandwiches make great grab-and-go snacks for two-year-olds.
Hire entertainment! If your child's theme is Disney Princesses, then hire a professional Cinderella actress to interact with the kids. Your child will LOVE talking with one of their favorite princesses! You can also get a balloon twister, a face painter, or any other type of entertainment that will liven up the party!
Create different stations for your kids to interact and enjoy themselves. If you are going with a theme, such as "ice cream" like Alina, some ideas are ice cream painting, ice cream playdough, pin the ice cream on the cone, or something active, like musical chairs! You could even have some of the other parents help out with the stations!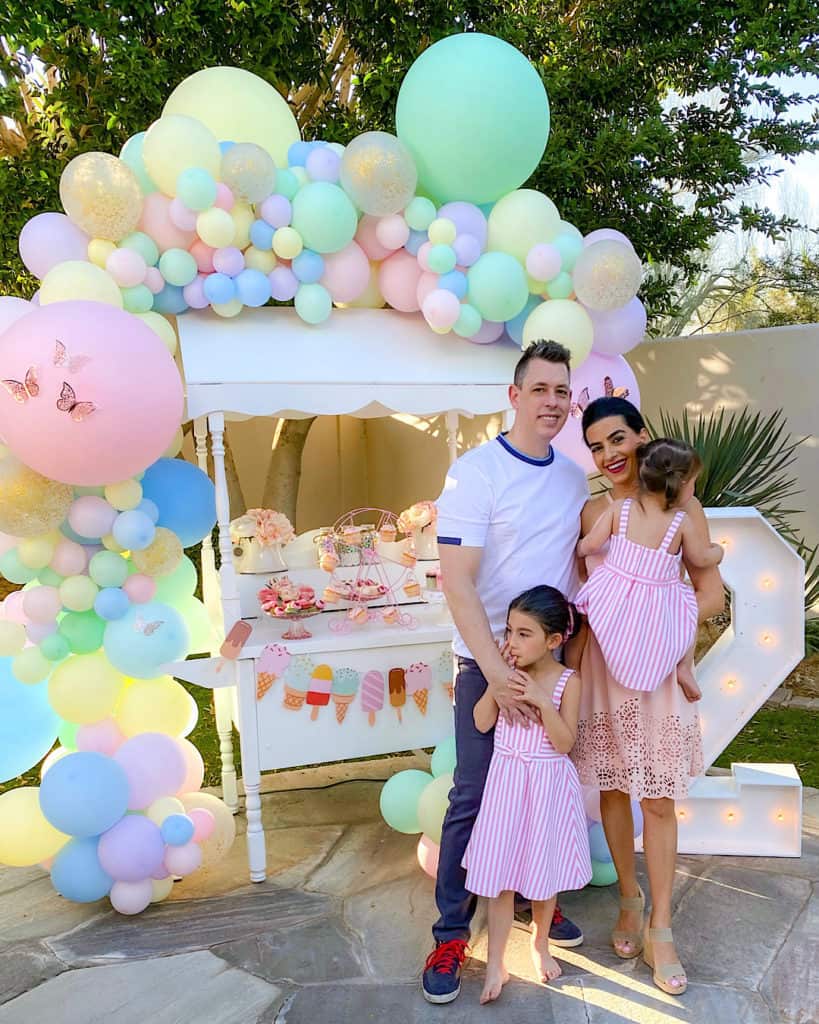 Kids Lockdown Birthday Ideas
Just because your family is in lockdown during the pandemic doesn't mean you can't still have a super fun birthday for your child!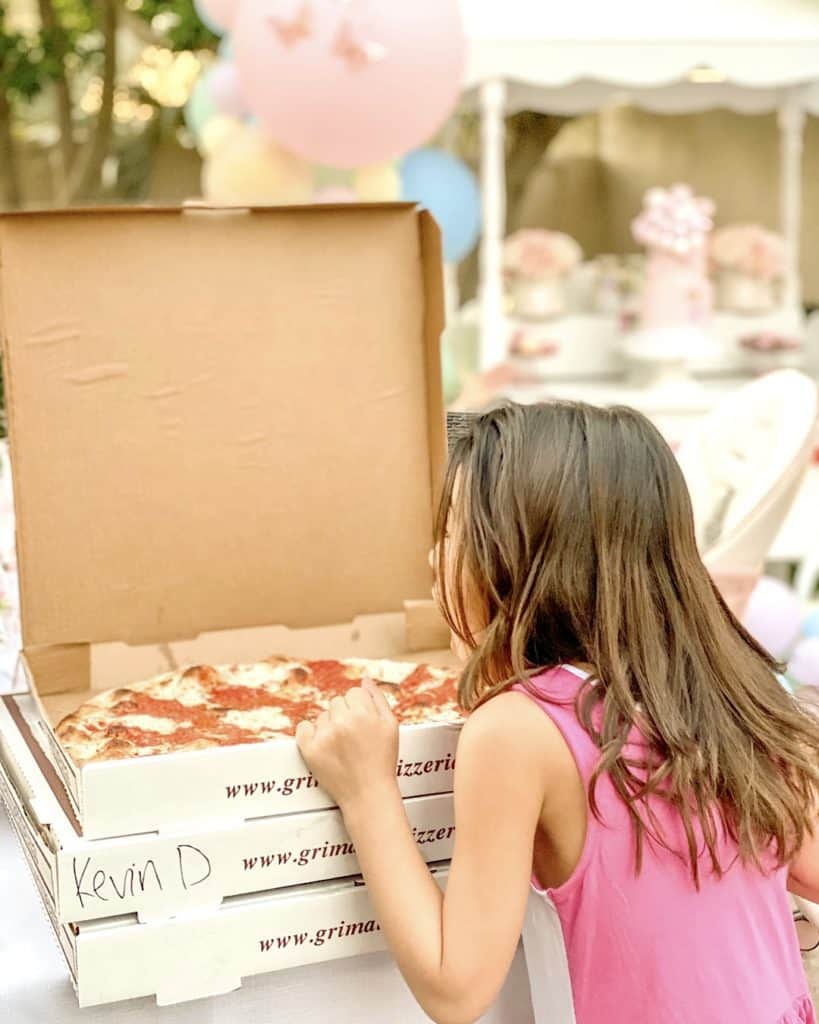 Some great kids lockdown birthday ideas are:
Have a tea party!
Dress up in character costumes from your child's favorite movie or TV show!
Make a present treasure hunt! BONUS: Dress up like pirates and pretend you're searching for buried treasure!
Do some outdoor activities in the backyard! This could be a pool day, slip-n-slide, a backyard picnic, water balloon or water gun fight, whatever your child might enjoy!
Have a fun spa day!
Hire a video call entertainer so your child can talk directly to their favorite movie character!
Have a family video call so your extended and long-distance family can get in on the fun!
Your child's special day can still be just as special during a pandemic lock-down. There are so many ways that you can help them have fun no matter what!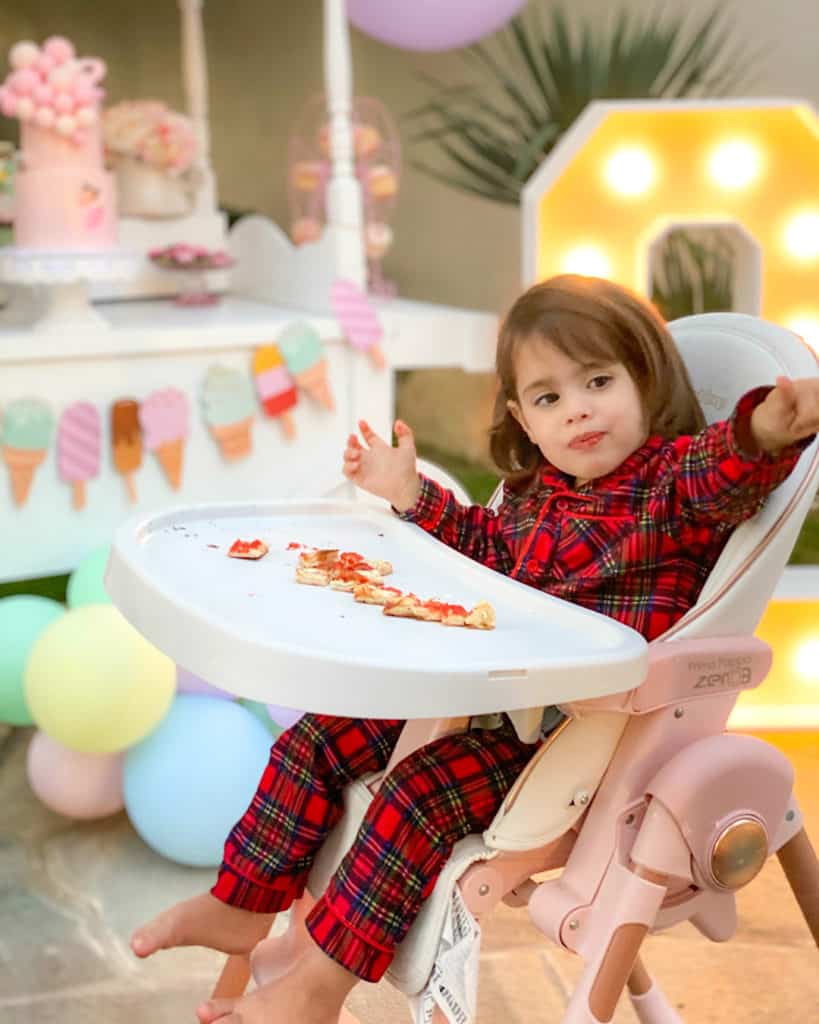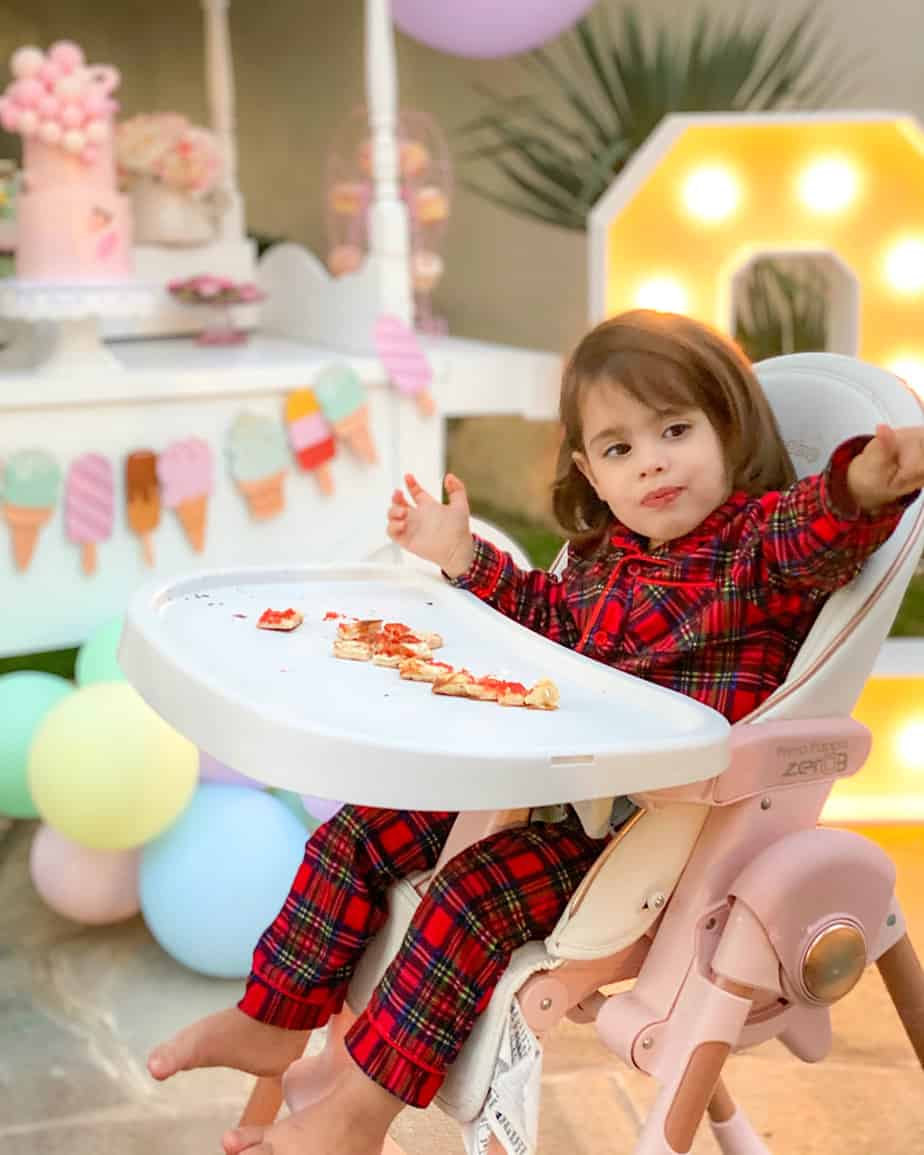 What Can I Do Instead of a Birthday Party?
If a birthday party is just a bit too much for you or your child, there are other great ways you can celebrate their special day!
Any of the ideas above, like a tea party, pool day, or a treasure hunt, are great ways to celebrate your little one without throwing a huge party. A few additional ideas are:
Go on a vacation or a fun road trip!
Have a beach day!
Have a park day and bring along birthday cupcakes
Spend the day at a farm or petting zoo
Go to an amusement park
Have a movie night!
Have a cooking day! Better yet, bake their birthday cake together!
Enjoy a shopping day!
There are a million and one ways that you can spend your child's special day without having a huge, overwhelming celebration!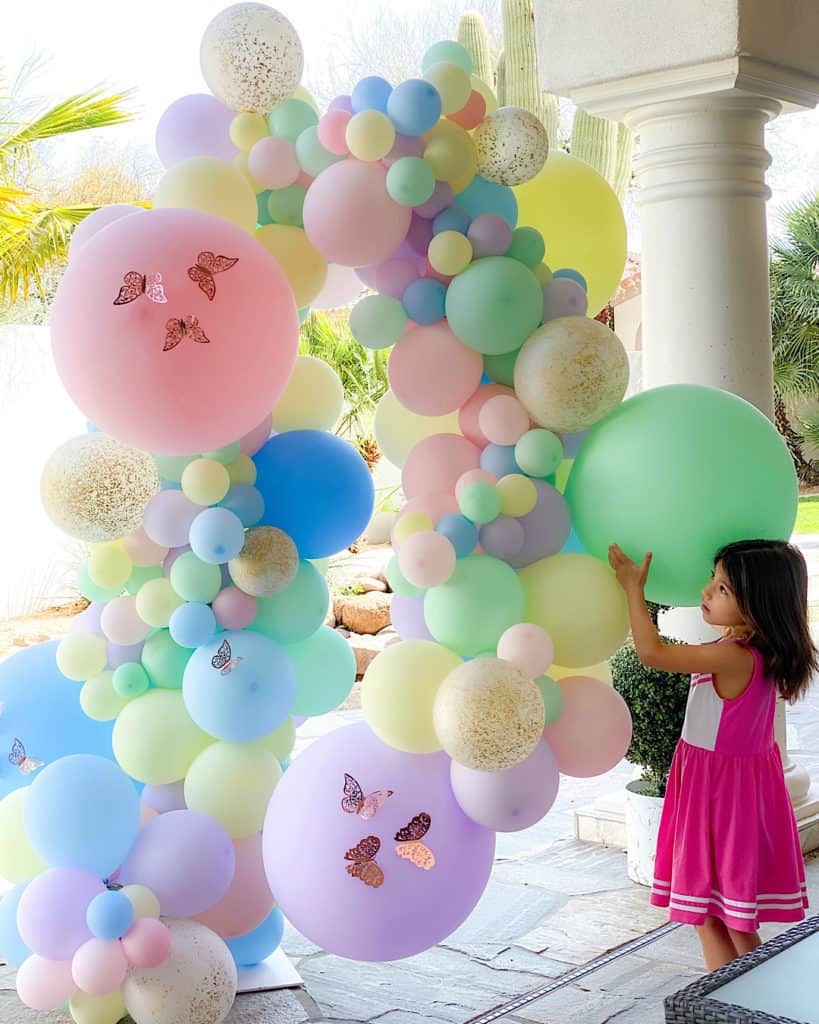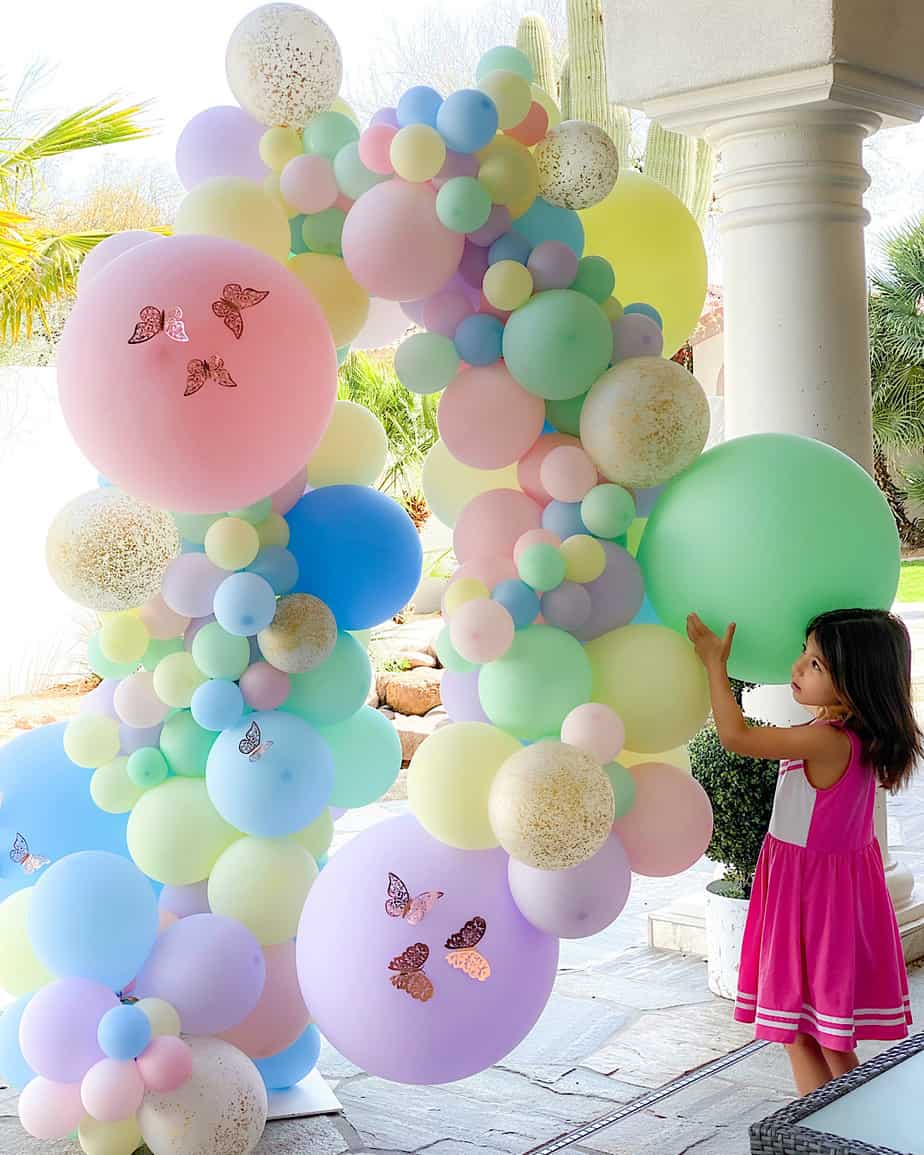 Their Special Day, Their Special Way!
Whether you know that your child would enjoy an ice cream "blush pink and pastel green" birthday like my little Alina, or you think they'd rather have a picnic in the backyard with family, I hope that your child enjoys their special day!
As for "blush pink and pastel green", I LOVED this theme, and Alina had the BEST time! I would gladly throw a "blush pink and pastel green" ice cream birthday party again for Valentina, or even a graduation, baby shower, or any other celebration for my girlfriends! This party theme is not just for kids!
There are so many ways to celebrate your little one's birthday. I hope that this article helps you decide what you'd like to do!
Love,
Sherry
Sherry, xoxo