Baby Shower Day!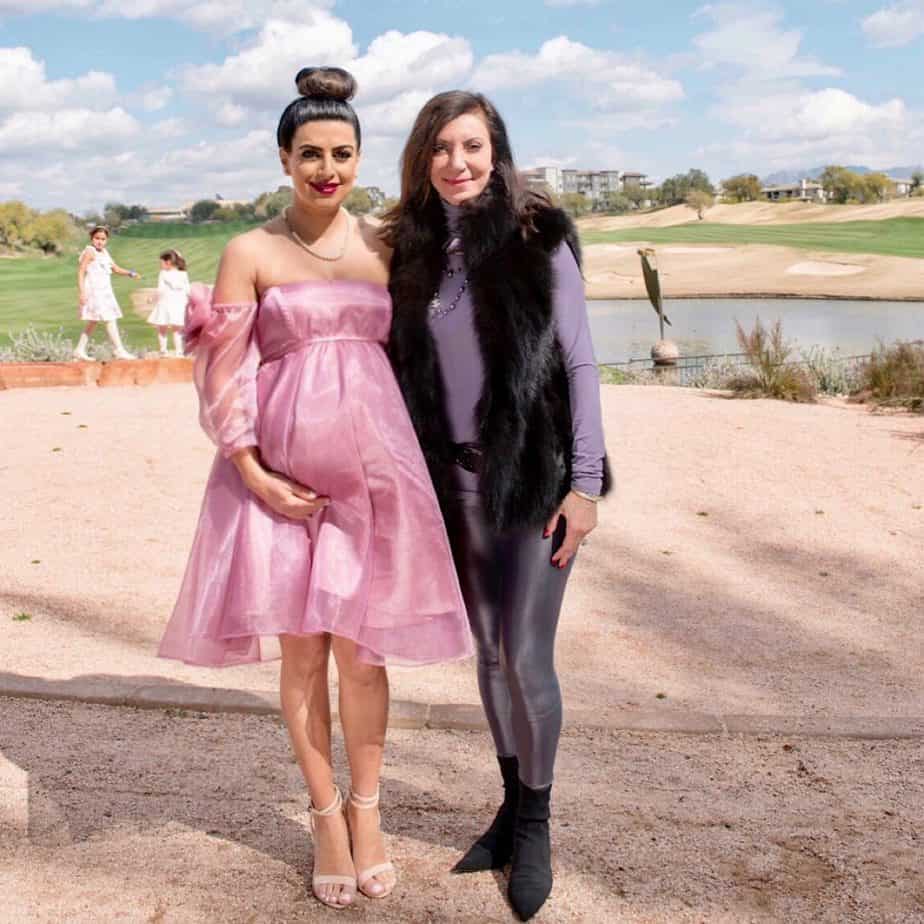 Baby Shower Day!
Sunday Feb 17th was my baby shower for baby #2 which was planned by my sweet sister, Kereshmeh! Since I was a teenager, I never, ever liked wedding or baby showers! I never wanted to attend one and never wanted to have one! I have no idea why… It was just not my thing!
Somehow my sister was able to convince me to have a wedding shower and then a baby shower when I was pregnant with Valentina and off course another baby shower for our baby #2! The baby shower for our baby #2 was supposed to be a "surprise shower", but luckily I found out about it before the shower! LOL! I do not like surprises! This shower ended up being very special to me, as some of my sweet childhood friends flew from other cities (Toronto, San Francisco, LA….) to celebrate this special day with us along with my lovely local friends and family. I wanted to have an intimate shower and only be surrounded by my very close friends.
My girlfriends and I scheduled a fun girl's hair and makeup appointment the morning of my shower. Then we all headed toward the Westin Resort and Spa. When the weather is nice, Matt and I love having brunch at the patio of this beautiful resort. It has a gorgeous view of the golf course surrounded by lovely lakes! The stunning view is why we ended up having both my showers at this beautiful resort! Unfortunately, the day of my shower, the weather was a bit cold, but we ended up having a great time sitting on the heated patio viewing the golf course while our guests were enjoying some bubbly champagne and mimosa! I couldn't be happier celebrating this special day with my best friends and family! I only wished two of my other best friends/sisters (who don't live in US) and my mom could be there with us! Unfortunately, Matt's mom made it to Arizona only couple of days after my shower and missed it! My shower was only few hours, but my best friends from out of town stayed for few days in Arizona with us, and we made such great memories together (specially with our kids)!!! To me, there is something about the old friendship that is irreplaceable! I can never imagine living my life without my best childhood friends!
Well….it feels like we have been waiting to meet our little angel FOREEVER, but it's now only three weeks left! Although, I've been through this process before, but I'm a bit nervous and have so much "What ifs" in my mind! I know it's normal to feel the anxiety and worry about giving birth as the due date gets closer, but somehow, I feel like I'm experiencing this for the first time again! Hahaha! Giving birth is highly emotional and largely an uncontrollable event, but all you can do is to focus on the end result when you are holding your sweet baby for the first time! We can't wait to meet her!
Love,
Sherry XOXO
PS! Want to meet my beautiful baby?!? Check out this post when I got to meet her!!