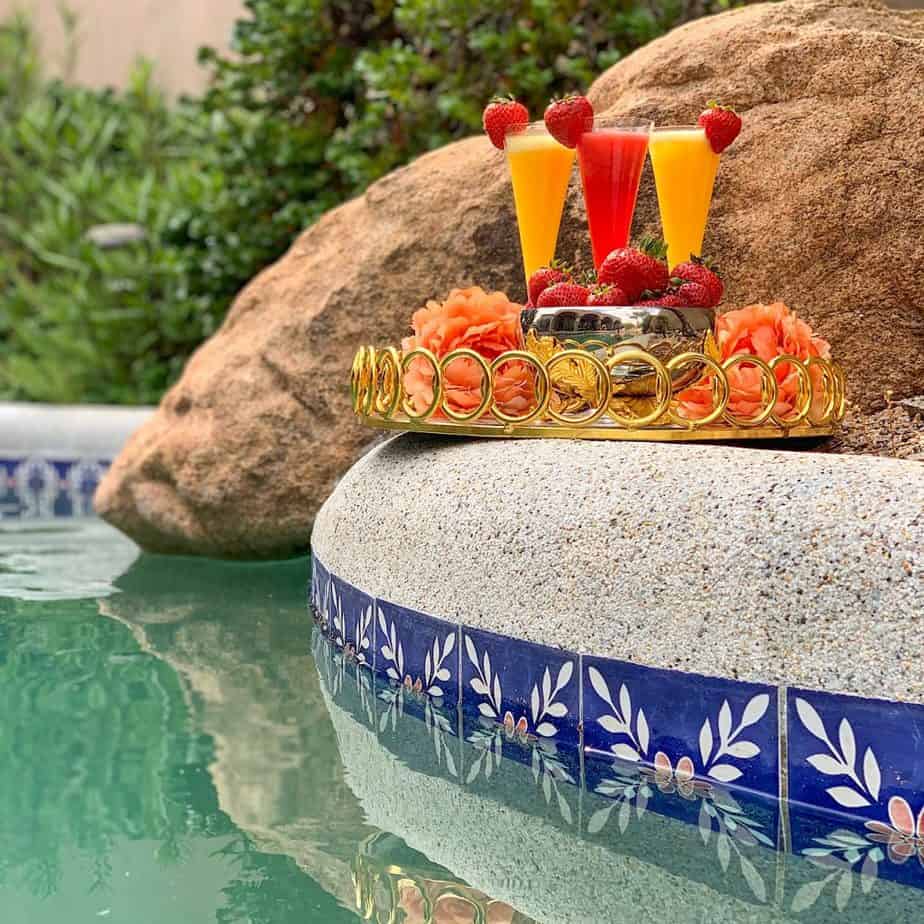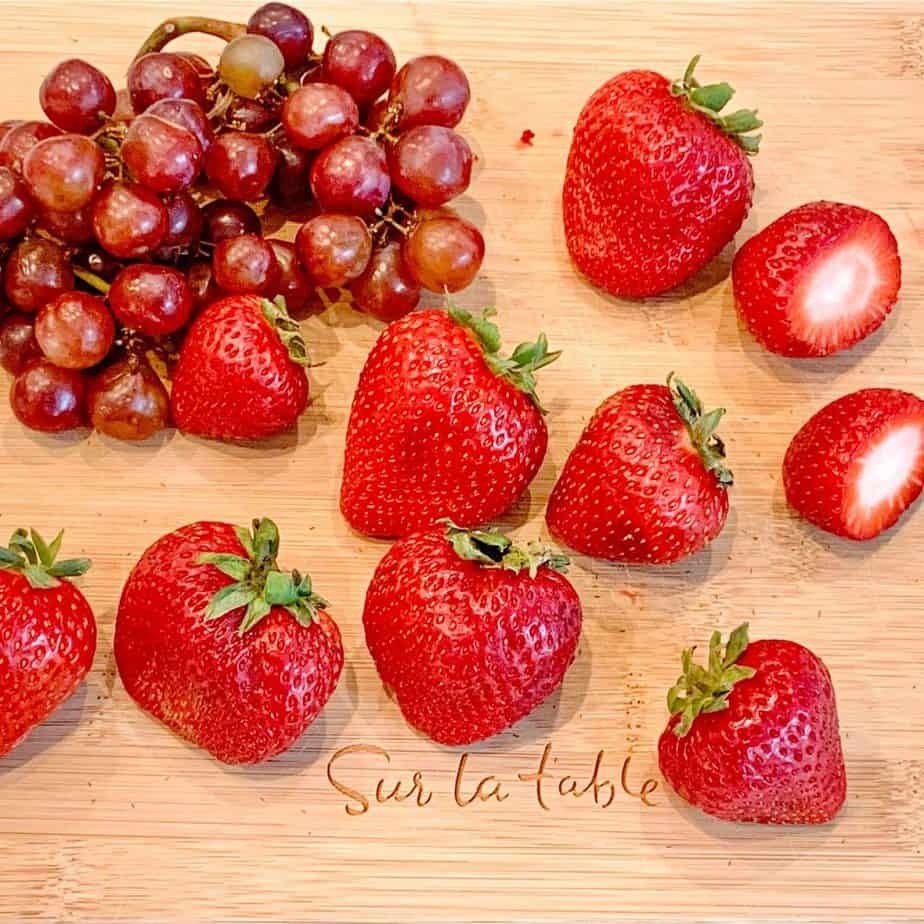 5 Refreshing Poolside Drinks & Summer Cocktails You Have to Try!
Living in Arizona feels like summer year around! LOL! June, July, August and September are the truly HOT months here! We always have to come up with ideas to get out of town in summers or if we are in town, we have to come up with ideas on how to "escape" the heat!
Since we had our little baby girl (Alina) this March, we can't really get out of town for a while until she is a little older and she'll be more comfortable on the flights!
For now, we try to come up with a different plan for each weekend with our 4 year old toddler (Valentina)! To be honest, there is no better alternative than spending the weekends at the pool! Valentina LOVES to swim and she'll spend hours and hours at the pool if we let her! Hahaha!
So we play fun music in the backyard, and always try to come up with new poolside cocktails for us and fun snacks and drinks for her! Today I made this yummy frozen watermelon and orange juice cocktail that I recently found on Pinterest! I also made a non-alcoholic frozen orange juice for Valentina! She LOVED it!
Did you knw that you can use fresh fruit and veggies as beauty treatments too?! Get some ideas here!!
But let's get on to recipes!
Here's my 5 favorite poolside drinks and summer cocktails that you simply have to try!
1- Frozen Watermelon Daiquiri:
4 cups cubed watermelon
1/2 cup light rum or 2 ounces of light rum (optional)
1/4 cup fresh lime juice
1/4 cup orange-flavored liqueur or Cointreau (optional)
Some ice cubes made with whopped fruit or freeze pureed watermelon into ice cube trays
2- Frozen Strawberry Daiquiri:
2 ounces light rum
1/2 ounce freshly squeezed lime juice
1 ounce simple syrup
1 cup ice
2-3 strawberries
Garnish: fresh strawberry
3- Frozen Sunrise Margaritas:
lime wedge, for rimming glass
1/2 cup frozen orange juice concentrate
Margarita or coarse sea salt, for rimming glass
1 1/2 cups orange juice
3/4 cup (6 ounces) tequila
2 tablespoons (1 ounce) Cointreau or triple sec
2 tablespoons lime juice
3 cups crushed ice
1/4 cup grenadine
4 orange slices
4 maraschino cherries
4- Cucumber Cooler Cocktail:
1 1/2 oz gin (1 1/2 oz equals 3 Tbsp)
4-6 slices cucumber
1/4 medium lime (sliced)
4 oz tonic water
6 mint leaves
1 Tbsp sugar (optional)
5- Pina Colada:
1 pound (about 3 cups) frozen pineapple chunks
3 ounces (1/3 cup) white rum
2/3 cup coconut milk
optional garnishes: fresh pineapple slices, maraschino cherries, cute paper umbrella
Summer is all about spending time outside. And when it's hot, summer cocktails are the best!
Whether you have a yard full of friends and family or want to enjoy a relaxing day by yourself or your significant other, you can't go wrong with one of these refreshing cocktails!
Of course, there are so many other great summer drinks recipes (with or without alcohol), but these are my favorite ones!
And later on this summer, we did get down to the Bahamas – check out what we got up to here!
I hope you enjoy!