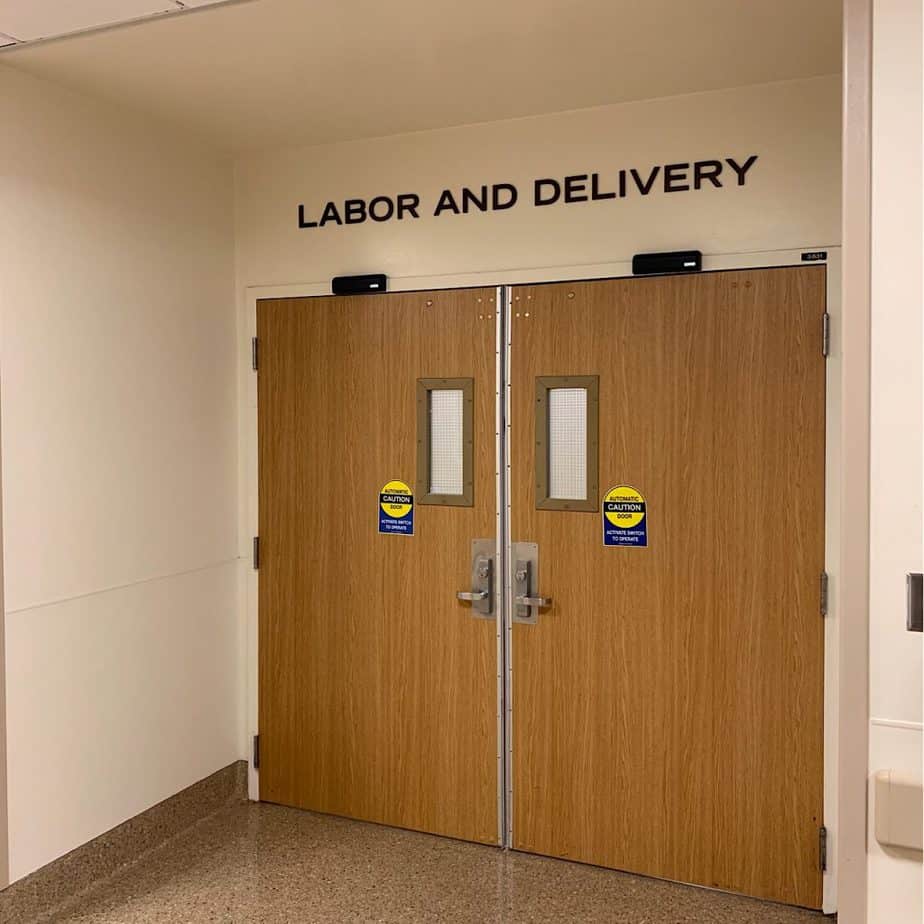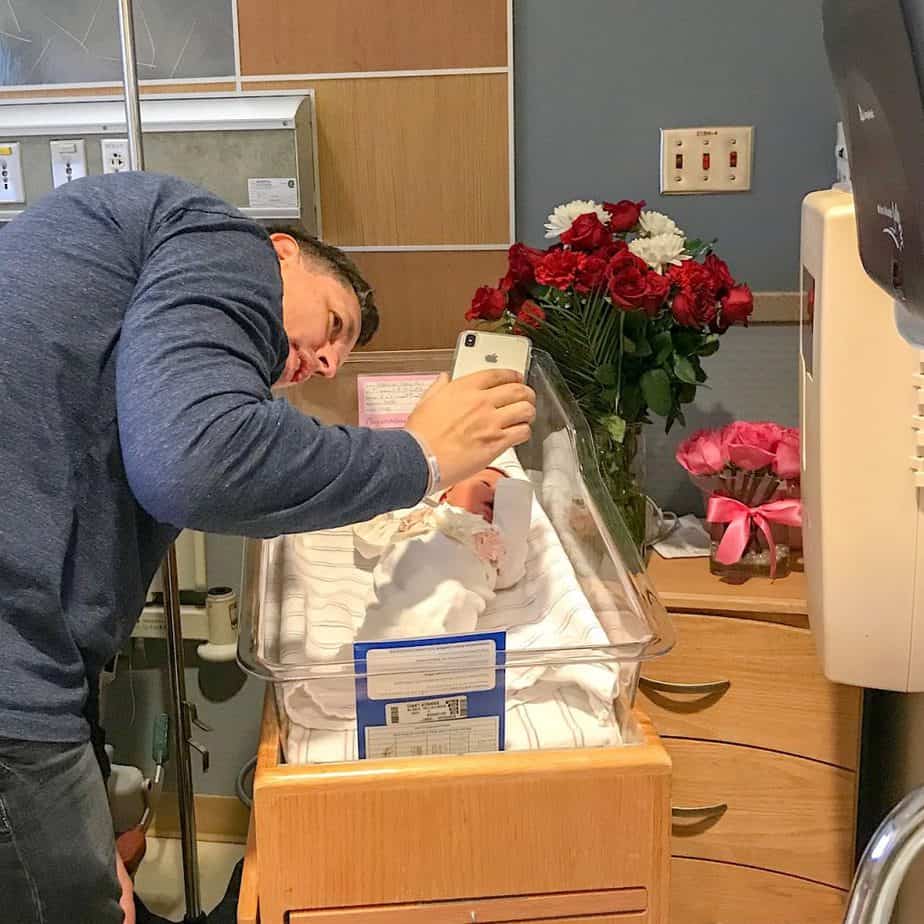 My Birth Story: Alina Eva Tremayne…
I can't believe I'm writing about something I prayed for almost a year and a half but finally have her! This is my birth story, and that's my baby girl, Alina! As I mentioned in my previous post here , I could not deliver my baby naturally and had to deliver by C-section. My C-section was scheduled on March 16th, 2019.
However, when I went to my ultrasound appointment at my doctor's office on March 8th , the ultrasound technician had a very concerned look on her face. I could see that she looked very concerned and I asked her if everything was okay??? She was quiet for few seconds and finally said, your baby's heart rate keeps dropping. She stopped the ultrasound and asked me to go to the hospital immediately. Fortunately, the hospital was right across the street from my doctor's office.
I remember being so scared that I felt like my own heart rate was dropping too! I picked up the phone, called Matt (my husband). Fortunately, he was able to make his way to the hospital quickly. Once I got to the hospital my doctor arrived and they put me and the baby on the monitor. I was told the baby's heart rate is still not perfectly stabled and that I had started having some contractions. At this point my doctor decided to take me to the OR that evening.
As they were pushing me down the hallway in the wheelchair to the operating room, I started having the worst anxiety attack that I have ever experienced in my life. This was not how I wanted my birth story to go. I can't even remember being that nervous when I was delivering my first daughter Valentina.
I was so nervous mostly because our baby's heart rate was low… but I was also nervous and hoping everything else was perfect with our baby. I was definitely scared of the surgery too… but I mostly wanted to make sure our baby was perfectly healthy! I was also starving and was dying to have a tiny bite of something or water but they wouldn't let me! Being so hungry, weak, nervous and exhausted was a bad combo before going to the OR!
For some reason as soon as the anesthesiologist injected the epidural in my back, my entire body started shaking so badly that I thought nobody could stop me from shaking! Eventfully they were able to control my shaking body and then started the operation. Since my husband Matt has been involved with many surgeries and he has also delivered many babies in his career, I asked him if he would help with delivering our baby too.
I thought that would be very a special gift to our daughter that she will always cherish! But Matt refused to be involved with the delivery of our own baby (in both of my pregnancies). He said he would like to be there just as a "Dad"! Although that made me a little sad at first, but it was so great to have him by my side holding my hands the entire time!
Once they started the surgery, I couldn't feel anything except intense pressure! While they were operating on me, I had so many crazy thoughts and fears! My biggest fear was, will I be able to love this little girl as much as I love my sweet Valentina? (That was a question Matt and I were constantly asking ourselves when I was pregnant)!
It wasn't that long after these crazy thoughts that I heard our baby's cry for the first time! It was 6:36pm Friday, March 8th, 2019. Hearing her cry brought so many tears to my eyes and a feeling that is so hard to describe… I didn't even need to look at her and immediately fell in love with this little person! That feeling was something that I'll never forget! Everyone in the room sounded so happy and excited! I remember Matt saying "she looks so tiny"!
Although she was on a right track to be over 7 pounds in all my ultrasounds, but she was born at 6 Lbs., 1 oz. She was almost one pound smaller than our first baby (Valentina). That one pound was very obvious! I started questioning myself if I didn't eat enough or if I did something wrong that she didn't gain enough weight…That feeling of guilt was killing me!
The nurses cleaned her up and brought her to me for some skin to skin time! When the nurses brought her to me she was crying, but as soon as they put her on my chest she stopped crying! I think she knew she was back to her mommy! That moment was unforgettable! I didn't want them to take her away from me but they had to take her to weigh her and complete their work on her a little more. Thank God, she was a perfectly healthy baby girl! After about ten minutes they wheeled me to another room for extra monitoring time and we finally went back to our room.
The rest of the night, I held her tight in my arms, nursed her and couldn't stop staring at her sweet, innocent face! The next morning a couple of our friends came to visit, followed by my mom, my sister, my brother in law and Valentina! Valentina was beyond excited to visit her baby sister! Matt bought a big tall Barbie for Valentina and we told her that her baby sister (Alina) bought it for Valentina! She was soooo excited for her new Barbie and really believed her baby sister bought it for her! LOL! It was so nice being surrounded by all my loved ones and holding my baby girl tight in my arms!
So there's my birth story for baby number 2. Its 1:30am as I'm writing this post and my baby Alina just fell sleep in my arms! She has such a good "baby smell" that I literally don't want to put her down even when she falls asleep! I keep reminding myself to cherish and enjoy every moment of Alina's "baby stage" because it seemed to go by so unbelievably fast when Valentina was a baby. I really want to soak up every minute of it with my little baby Alina!
To my baby Alina, mama loves you!
Sherry XOXO