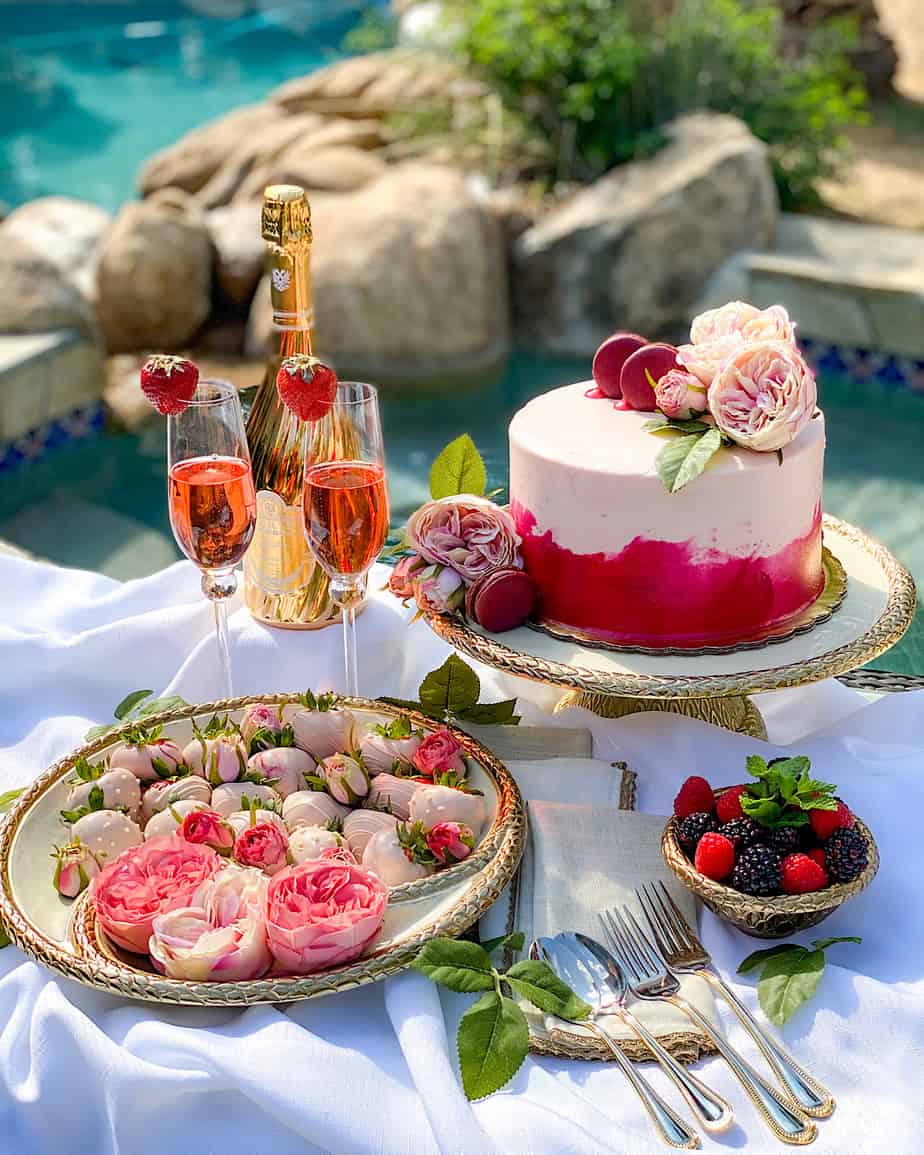 Hi everyone! On today's post, I am going to share some dessert table design tips – how to design an easy, yet elegant dessert table!
Table settings are one of my FAVORITE creative elements when it comes to hosting! Hahaha! I feel like decorating a nice-looking table is so inviting and it makes your guests feel truly "welcomed"! If you think about it, setting a table is actually pretty simple! All you need is a theme or a color palette and the addition of a few centerpieces to make it look more interesting.
Your design does not have to be that elaborate or formal! All you need to do is simply play with an interesting color(s) or build your design around a unique center piece to give your occasion a little bit of that special feel.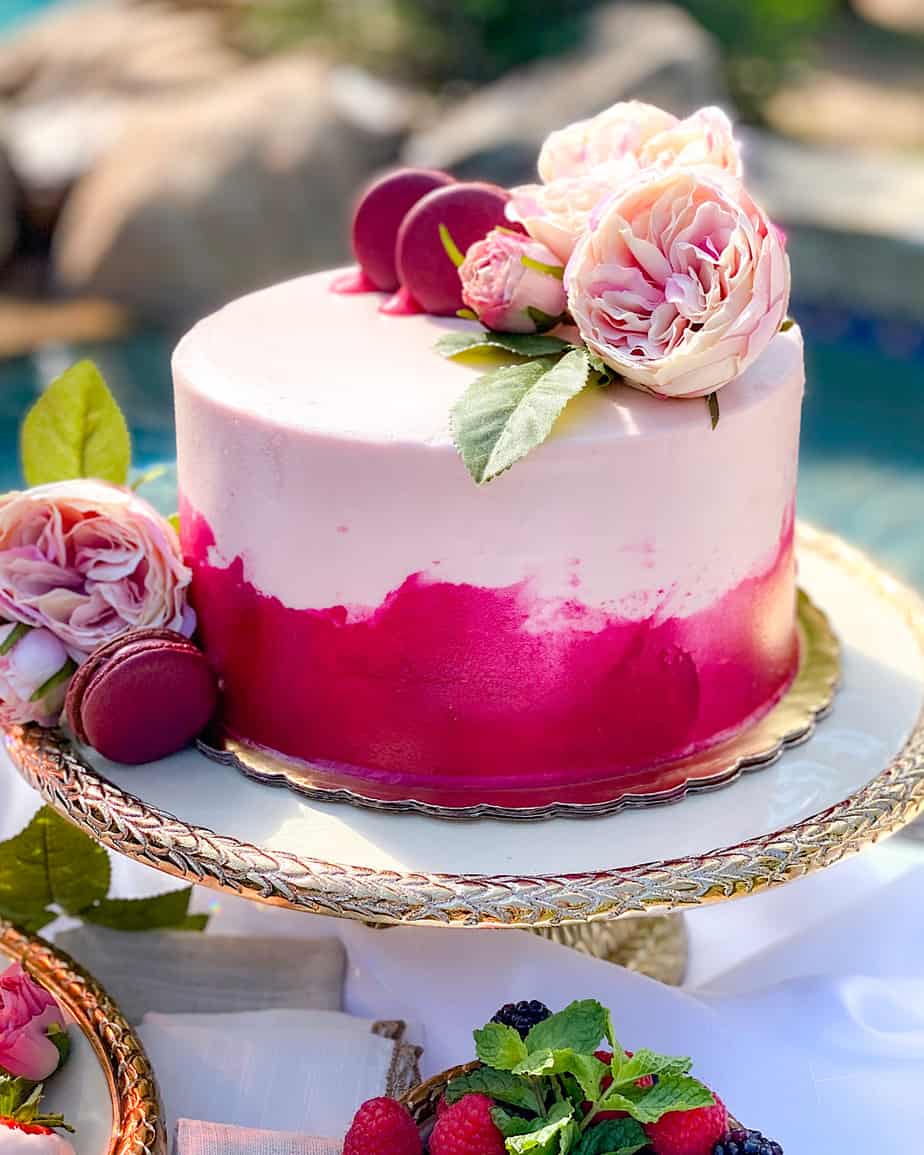 Dessert Table Design Tips
1- Pick Your Color: The very first thing I always consider when I try designing my table is the "COLOR"! I usually pick two colors that complement each other! I also make sure there is color harmony and contrast.
I mostly like to use a lot of bright colors (they also look much nicer on pictures). While many dark colors like gray, chocolate brown, navy blue or black can still look great, I avoid using dark colors 95% of the time! For decorating my tables, I usually I prefer "softer" colors like light pink, champagne color, light purple, white, orange, yellow and bright green pesto.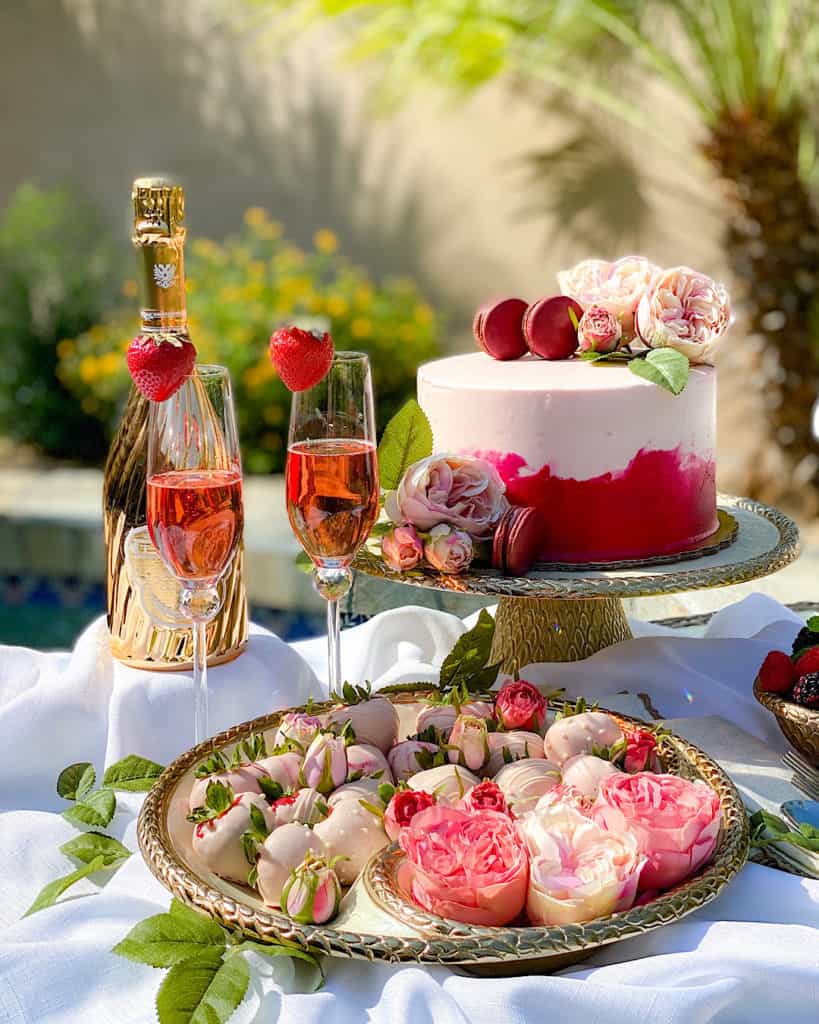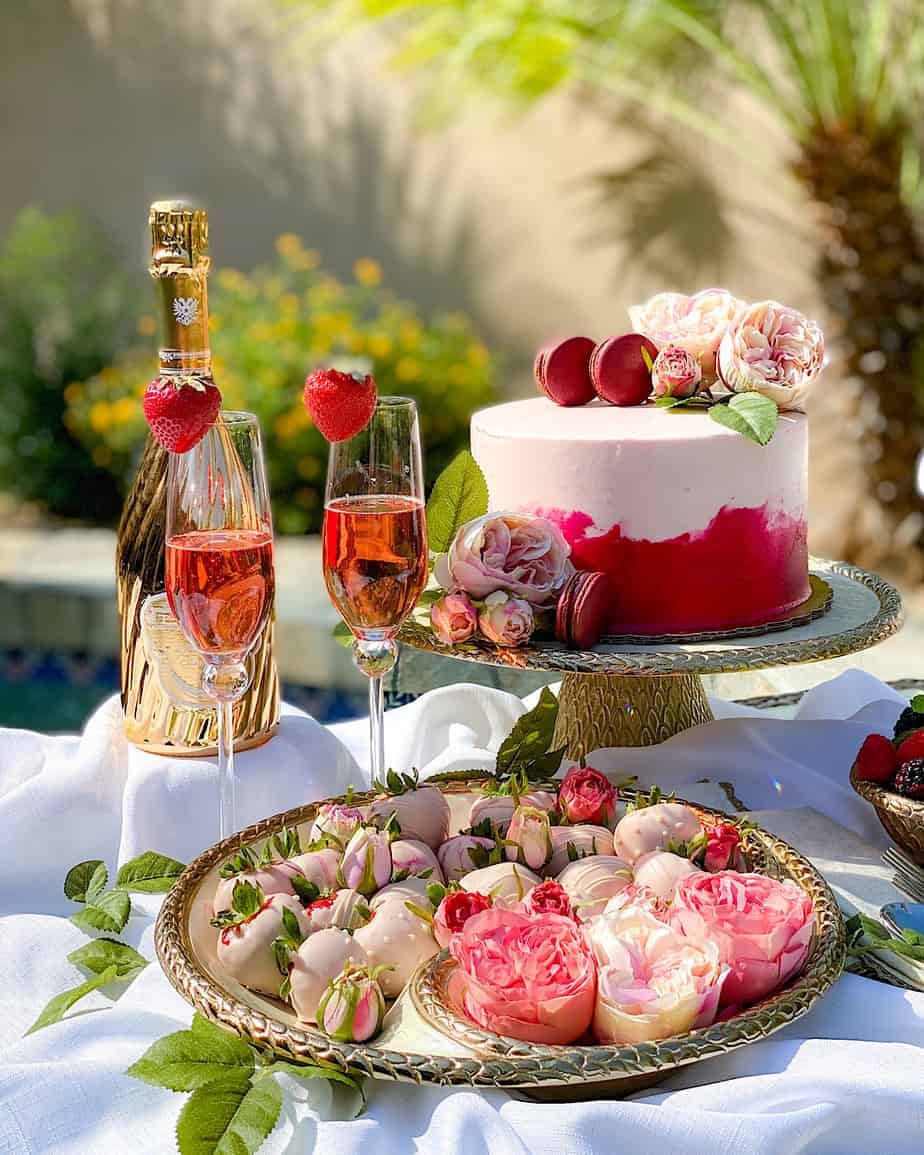 2- Decide on Your Theme: The theme depends on your occasion. You can pick any themes like:
Bohemian Forest Inspired Dessert Table
Wine Barrel Dessert Table
Vintage Flower Cart Dessert Table
Vintage Dessert Table
Unique Dessert Bar
Modern Dessert Display
French Inspired Dessert Table
Fall Theme Dessert Table
Retro Dessert Table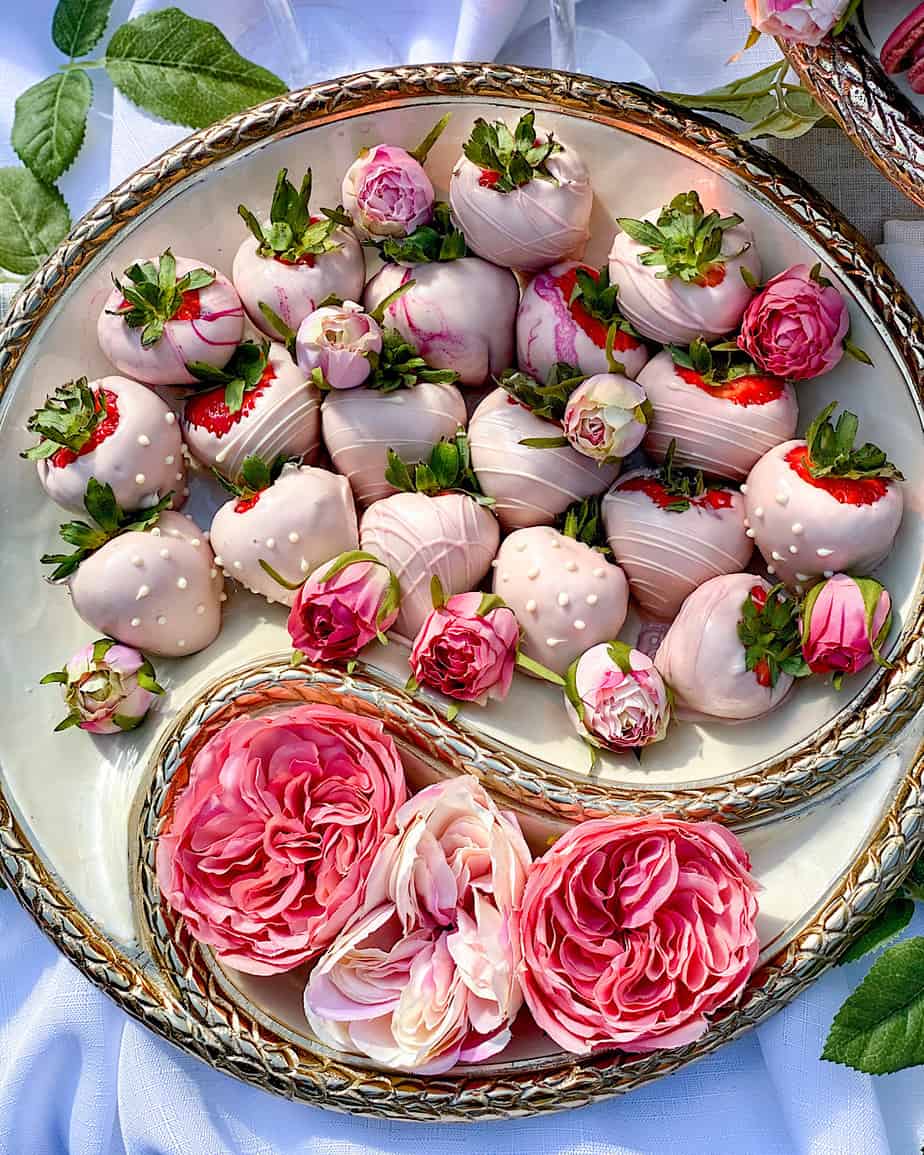 3- Decide on Your Backdrop: Once you made your decision on the color and theme for your party, you need to decide on the backdrop! For example, in these pictures I chose a natural backdrop (our backyard) because I wanted to have trees, flowers, the pool and the beautiful blue sky to be our backdrop.
Some people prefer fabric or drapes as their backdrop. I am personally not a huge fan of fabric or a curtain as a backdrop. However, it is not to say that you cannot create a really nice setting using a material backdrop.
My preference would be "paper flowers", an "artificial wall like boxwood hedge", "large 3D letters" or "balloon arches", "bead paper curtains". I will include some ideas and links in this post for you!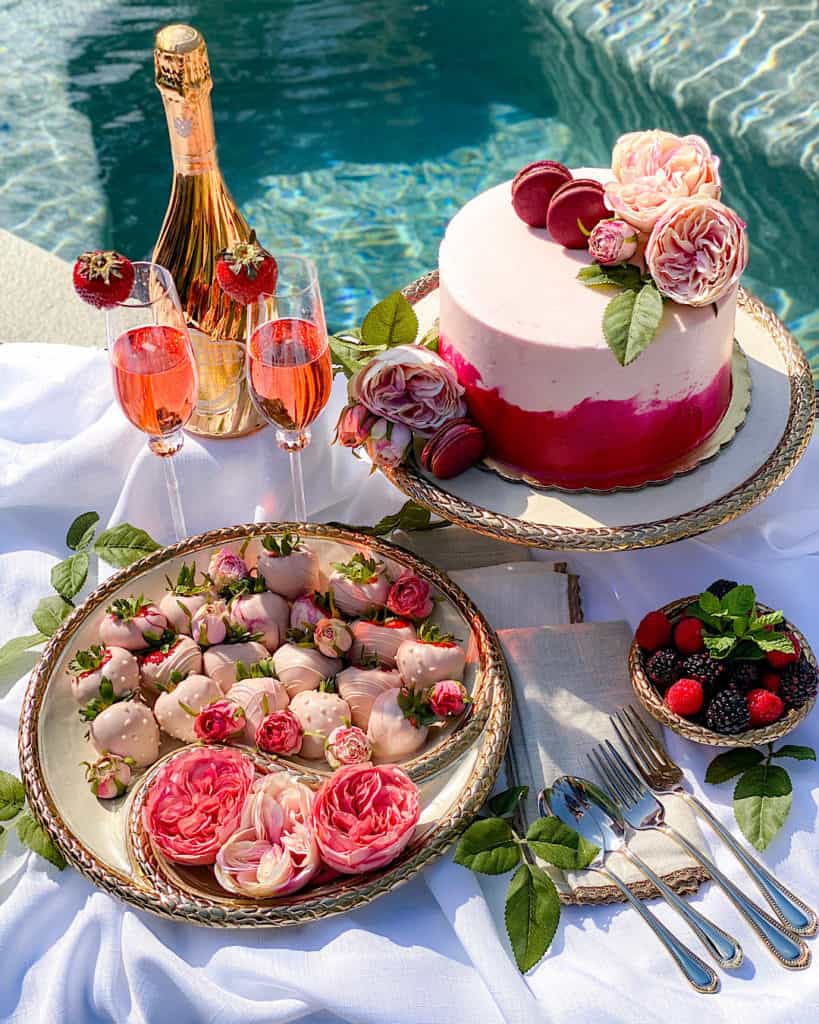 4- Choose Your Table/s: In my opinion rectangular tables are a much better choice compared to round or other shaped tables especially when it comes to dessert(s) displays.
You can display your desserts, candles, flowers, or any other decorative pieces on a rectangular table in a much better way because the depth of the table brings all of your items up front; the length of the table gives you room to spread the items out and allows for accent items to not look overly crowded!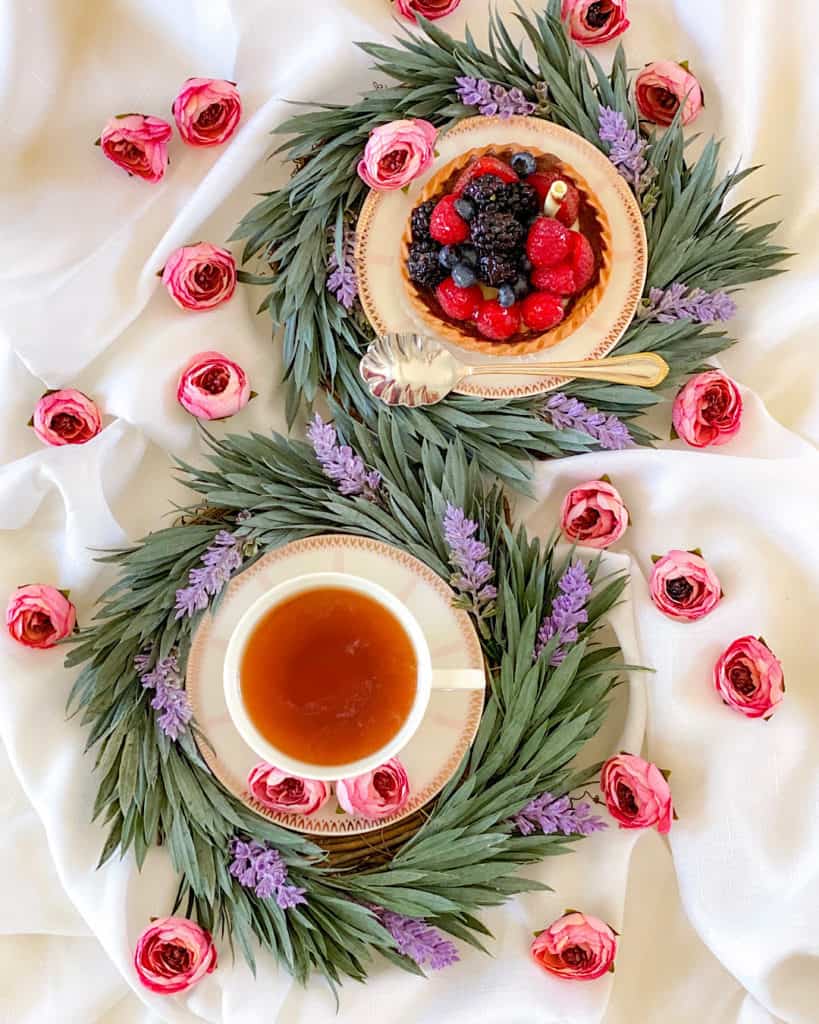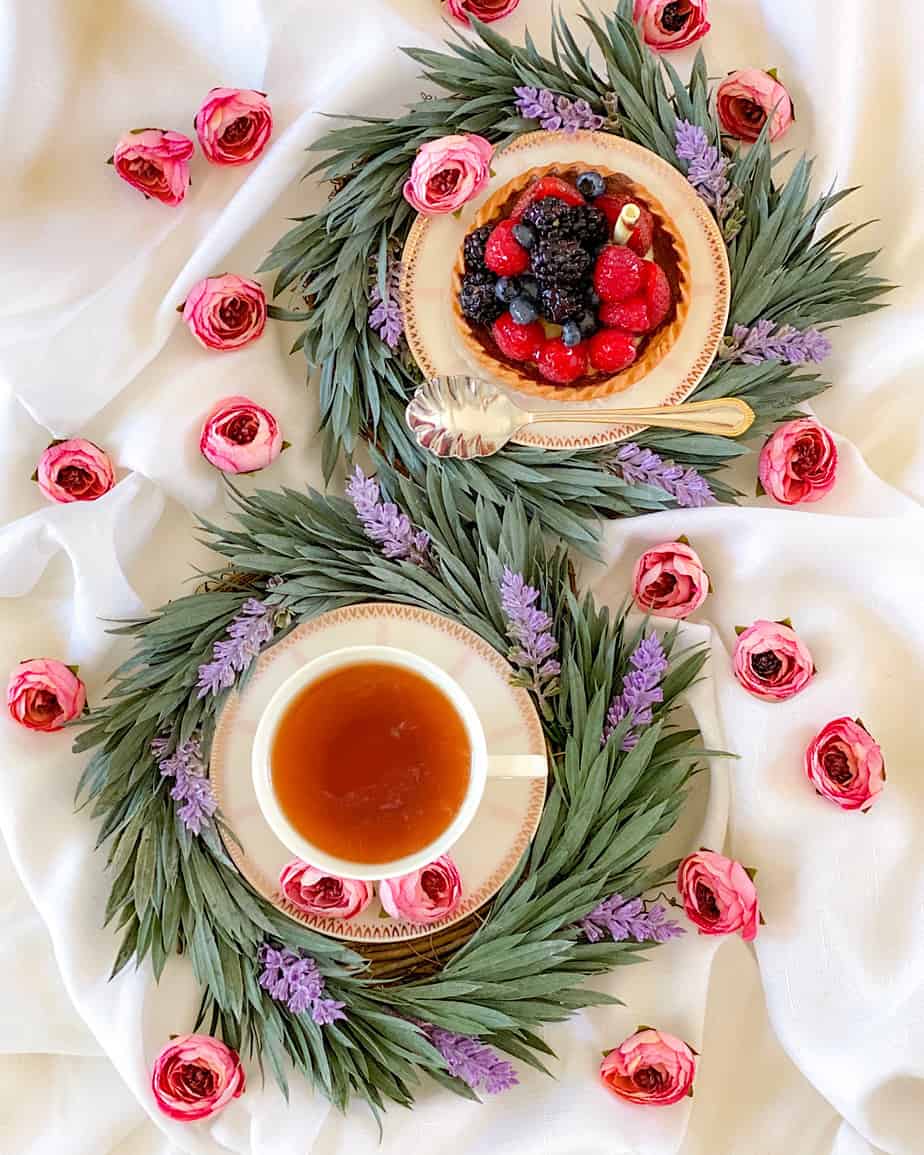 5- Create Different Heights: Creating different heights on your dessert table, makes everything visually more appealing! Desserts and many other foods are not that tall. Therefore, I recommend using cake stands and decorative boxes to add depth and visual appeal to your display in addition to placing shorter profile desserts on serving platters.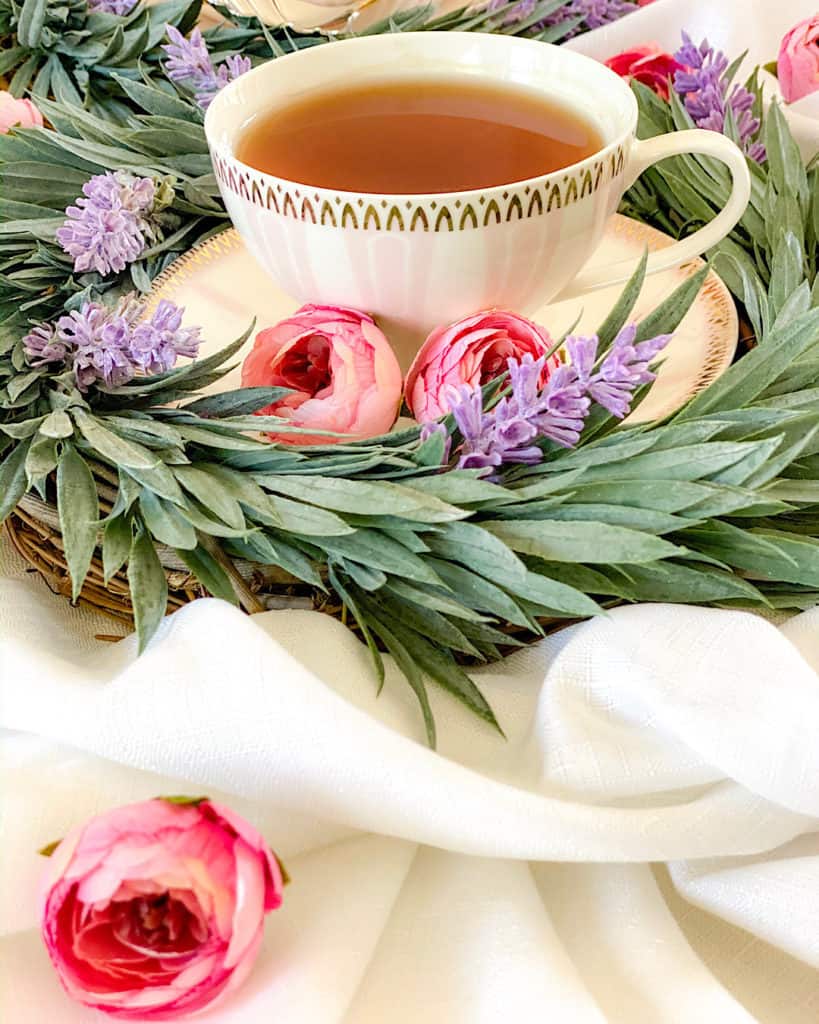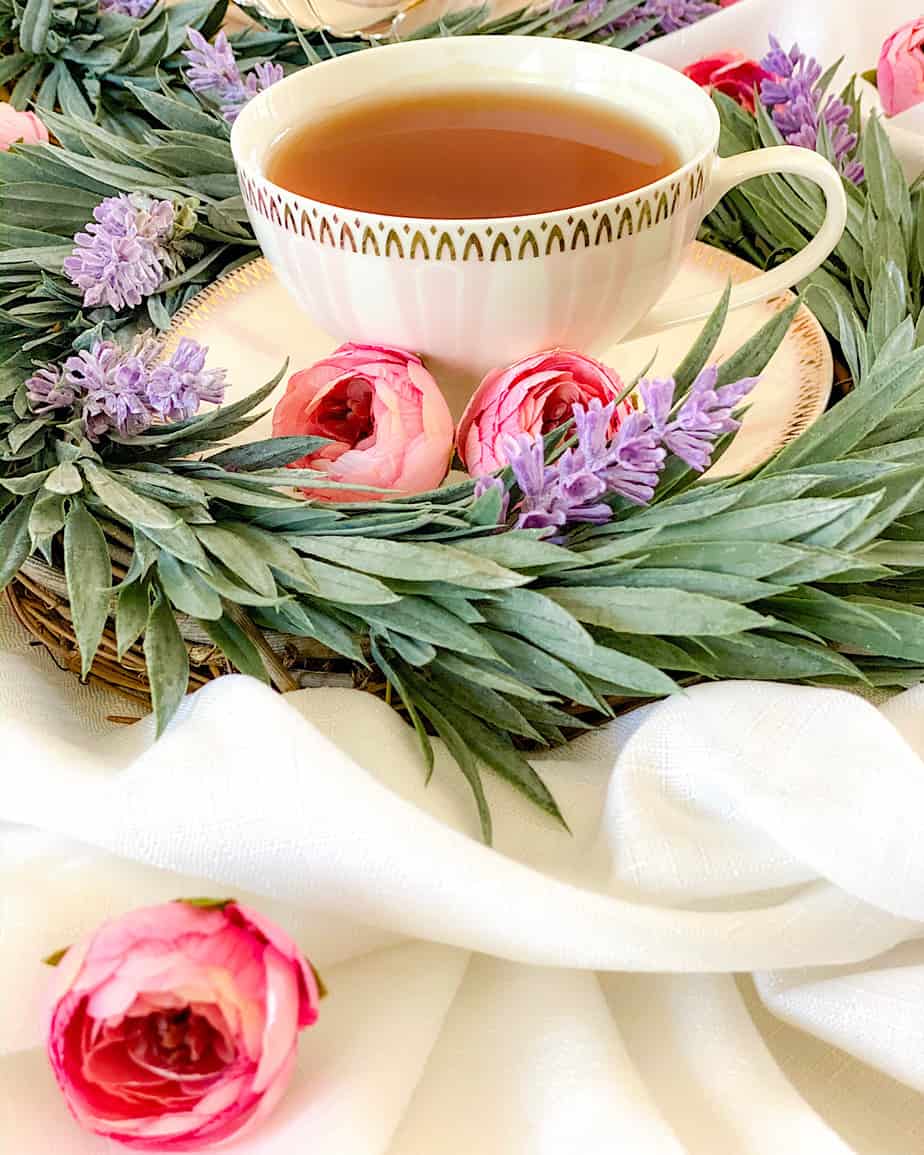 6- Elegant Cake Stands & Serve Wares: An elegant cake stands, and beautiful server ware play a huge role on the overall design of your dessert table. They do not necessarily need to be expensive to make your table look good.
But overall, the design of your cake stand(s), and server ware make a big difference in your dessert table design! I am going to link some of my favorite elegant cake stands and serve wares at the end of this post!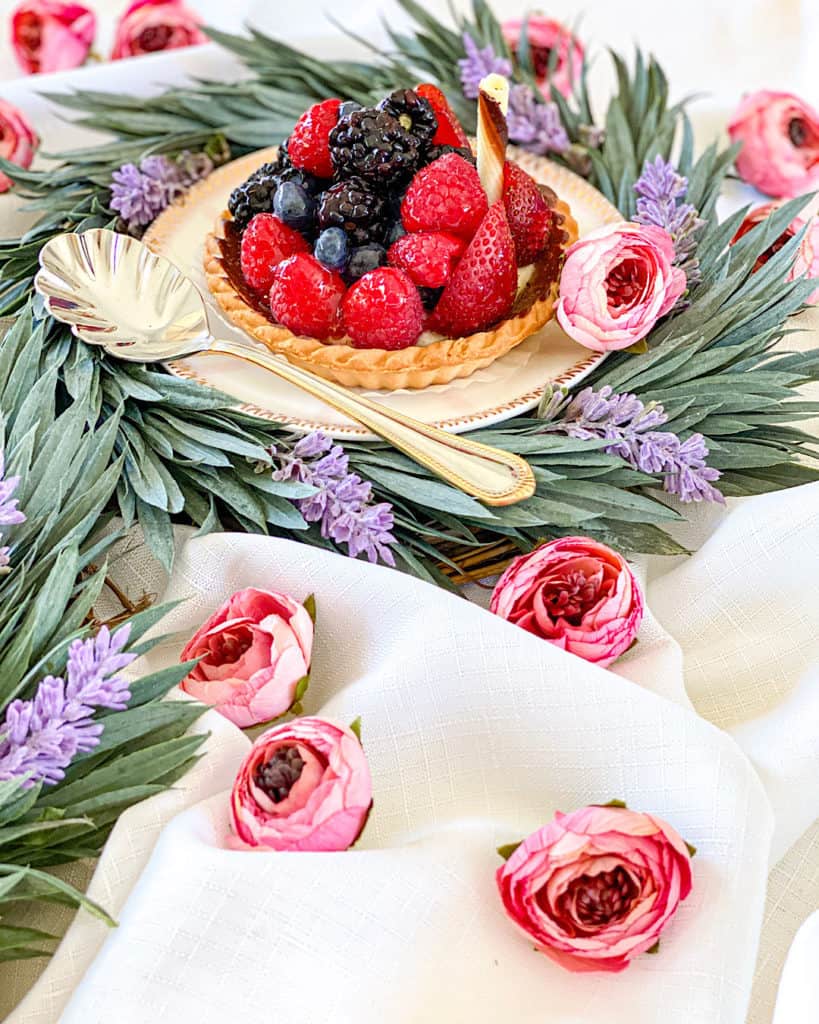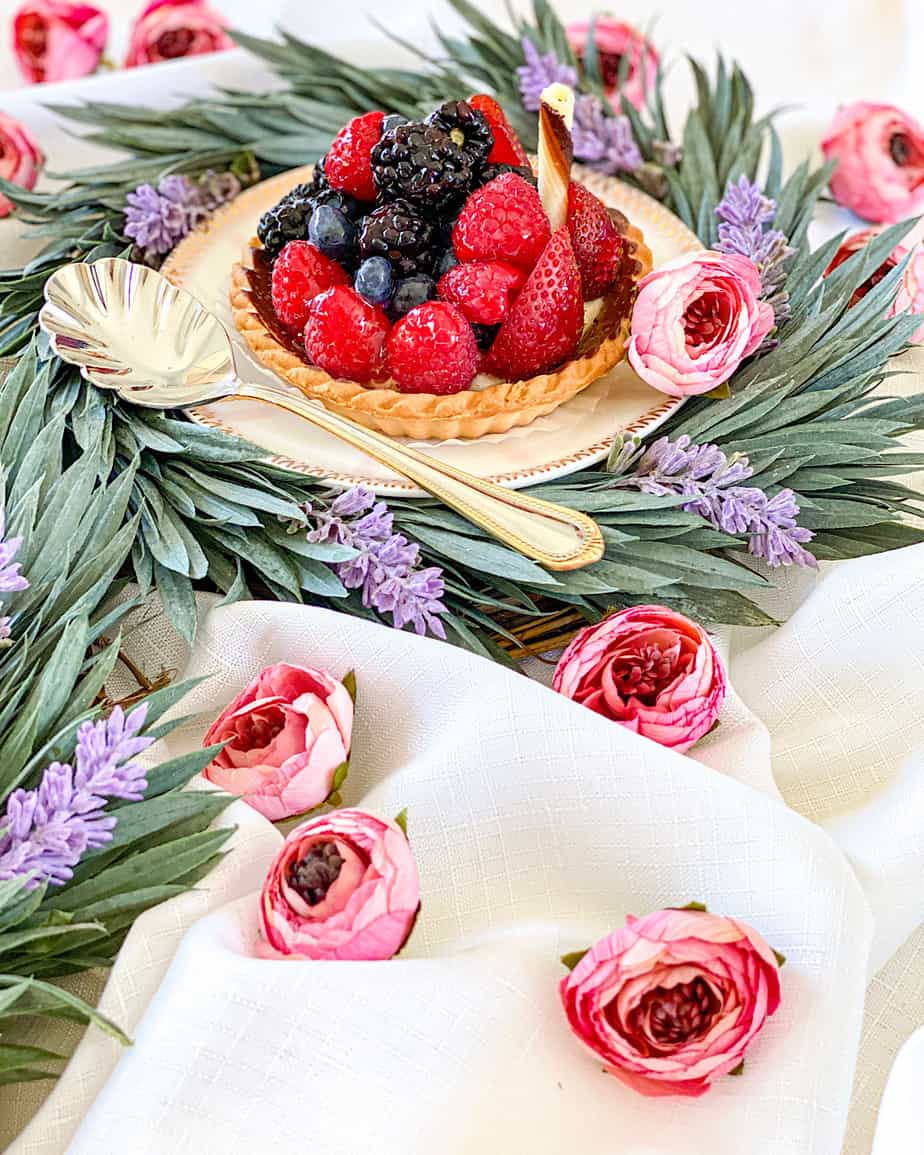 7- Be Creative With Desserts Choices: No matter how well you decorate your dessert table, or choose the nicest looking serving ware, cake stands and serving platters, if you just have a few chocolate chip cookies, cupcakes or brownies, your dessert table will not look that special. Try to be a little more creative with your dessert choices, so you will end up with a more professional looking dessert table. These are some colorful & elegant dessert ideas:
Fruit Tarts: They are vibrant colors and always make your table look so pretty and colorful.
Chocolate Covered Strawberries: They are so chic and have a beautiful shape and can make any dessert table look so much prettier.
Chocolate Raspberry Cake: Depends on the design of your cake, chocolate raspberry cake they add so much color to your table. For example, in this picture, I wanted our chocolate raspberry cake to look pink from outside to complement the pink chocolate covered strawberries.
Raspberry or Lemon Cheesecake Mousse: It looks so elegant, delicious, and so colorful! They are perfect choice to add some color to your dessert table.
Orange Crème Brulee Cups! I love ANY kinds of crème brulee! Orange crème brulee is so delicious and gorgeous!
Kiwi, Coconut and Mint Tart: This is one of my favorite tarts that has so much flavor and color!
Macarons: Macarons are so elegant and so colorful! I think they are such a great choice for any dessert table!
Berries: Blueberries, raspberries, strawberries are a perfect addition to your dessert table! Not only they are colorful, they ae so healthy and some of your guests may prefer fresh berries over any other desserts.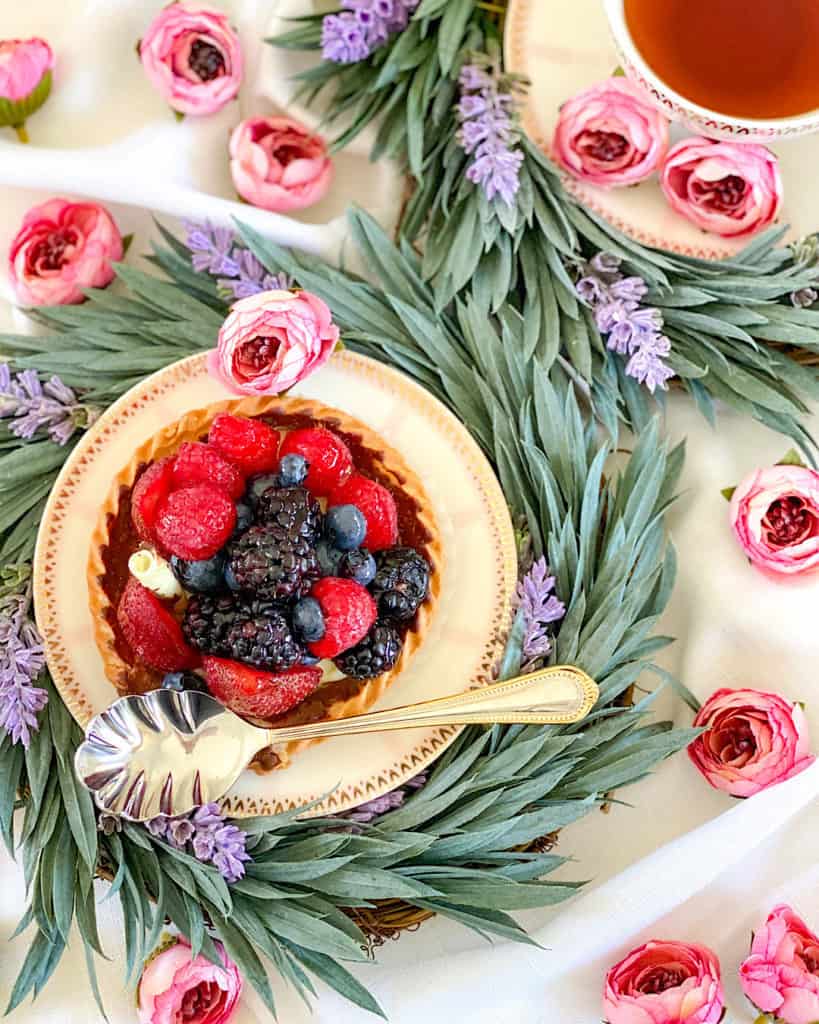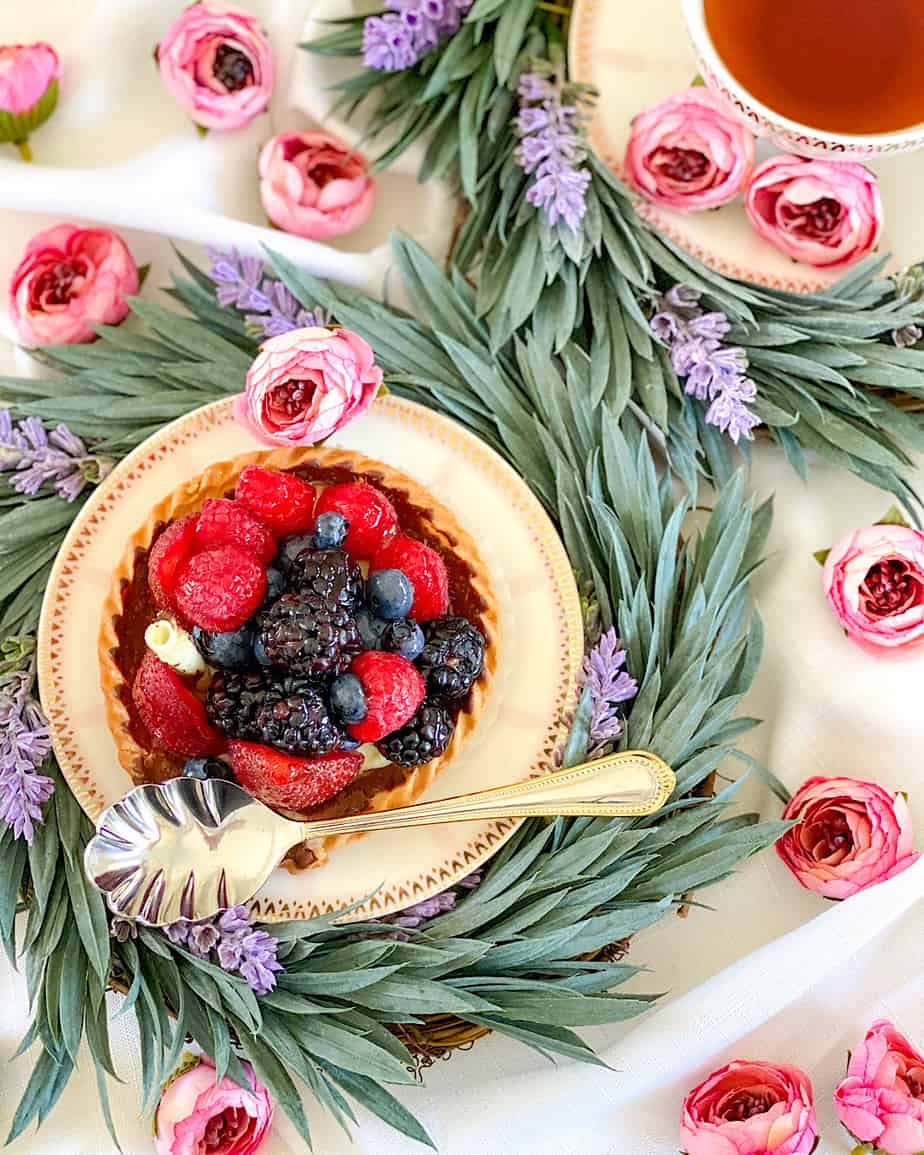 8- Decorate with Candles & Flowers:I think candles and flowers can simply take your dessert table design to the next level! Candles and flowers always add elegance to your table! I strongly recommend using both on your table!
9- Balloons: For some celebrations (like birthdays, weddings, graduations, baby showers or engagement parties) adding elegant balloon arches or balloon with flowers centerpieces can be a great idea to make your dessert table to pop even more!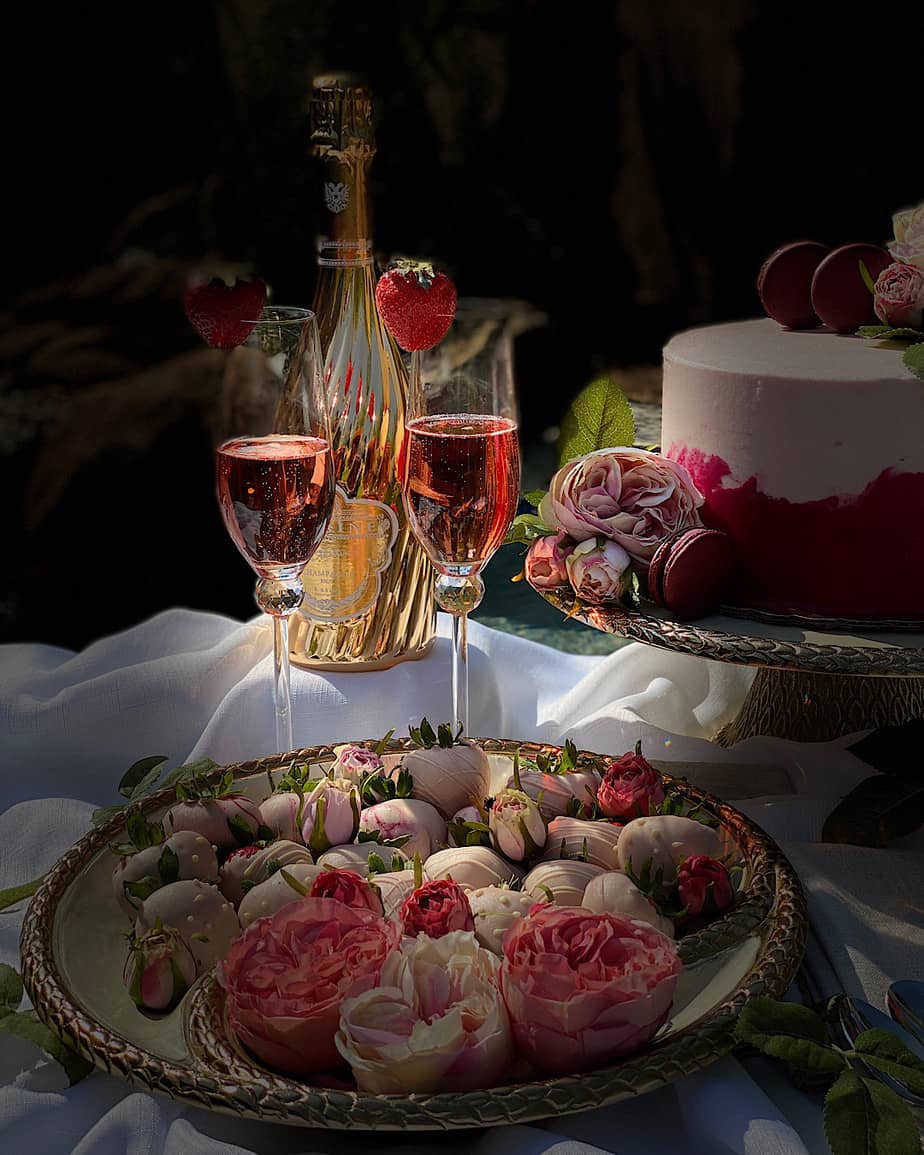 10- Tea Party: Adding a cute "tea & coffee" station to your dessert table is always a good idea! Beautiful teacups can certainly help to make you dessert table to look prettier! You can also surround your teacups on the table with beautiful rose petals or your favorite flowers.
I hope you've found these dessert table design tips useful, and hopefully this list helped you to design an elegant dessert table for your guests! One of my favorite parts about throwing parties or even small friend/ family gatherings is to design appetizers, desserts, brunch or dinner tables! If you enjoyed this post, definitely check out my post on Thanksgiving tablescapes!
Have fun designing your table!
Love,
Sherry, xoxo
This post may contain affiliate links, which means that I may receive a commission if you make a purchase using these links.
Shop This Post Or Similar