Mallorca Spain Travel Guide
Mallorca Spain is an incredible vacation destination. Here is my full travel guide including Mallorca Resorts, Mallorca Restaurants and the must-do activities to create memories that will last a lifetime.
Good morning, everyone!! Today's travel guide is from the last stop of our trip to Mallorca Spain!
When we were booking our trip we were debating between going to Mallorca or Ibiza! We heard they are both beautiful in their own way! Ibiza is mostly about partying and staying up until 4 or 5 in the morning.
Mallorca is all about relaxation and enjoying the heavenly views! Since we knew the first part of our trip we were going to Mykonos and we knew we would be doing a lot of partying there, we decided to end our trip just relaxing! So we chose to go to Mallorca!
About Mallorca Spain
Mallorca (also called Majorca) is the best known and largest of the Balearic Islands in the Mediterranean. It is part of Spain and located off the coast of Barcelona in the Mediterranean. It's the largest of the island group, which also includes Minorca, Ibiza and Formentera.
It is a gorgeous island with stunning scenery. There are so many beautiful wooded hillsides, lovely mountains, ancient towns and villages and powdery sandy beaches.
Mallorca for sure tops the list of Spain's best islands, and was voted the second best island in Europe and the sixth best in the world by TripAdvisor. Mallorca has so many amazing beaches and many beautiful coves.
Playa de Muro is the top rated beach on many travel guide websites for its white sand and crystal-clear waters.
Related Article: Travel Guide: Barcelona Spain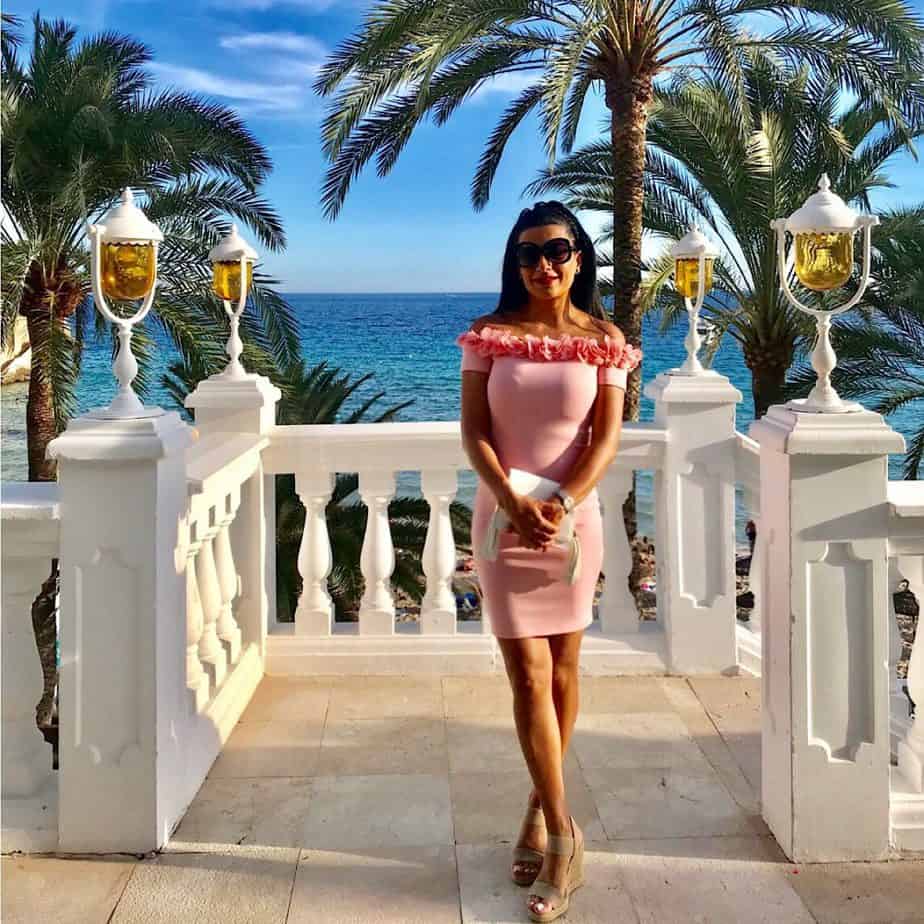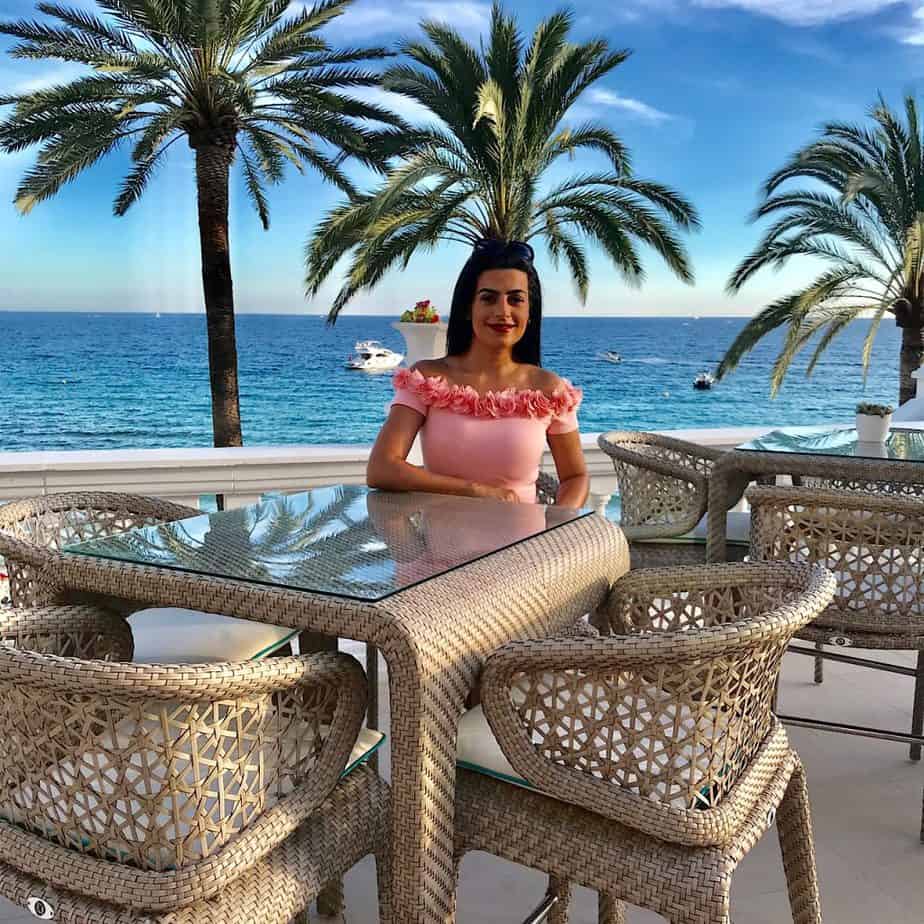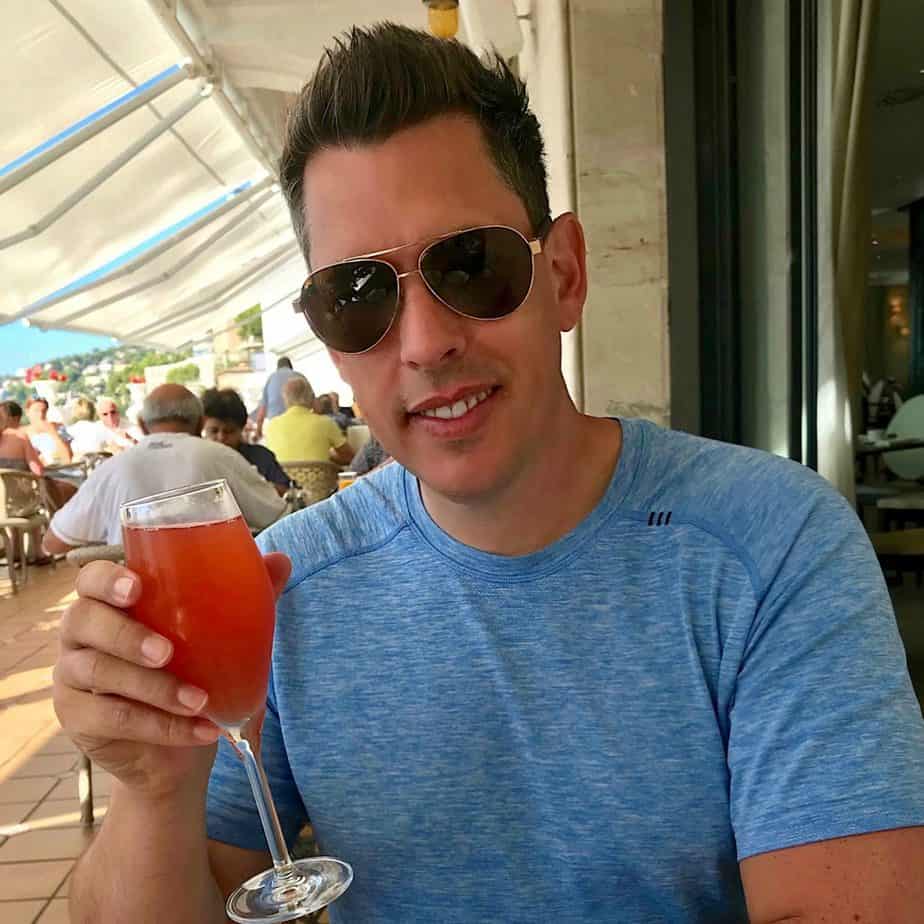 About Hotel Nixe Palace Mallorca
When we were looking to book our hotel in Mallorca, we looked at several beautiful hotels. But honestly it didn't take us that long to make our decision because my sister and my brother in-law visited Mallorca last year and they stayed at Nixe Palace Hotel and loved it.
Additionally, this hotel has many wonderful reviews that can be found online. We researched another hotel, the Jumeirah Port Soller Hotel and Spa, which looked amazing in the pictures.
Kevin (my brother in-law) looked at the location of this hotel on the map and said that it didn't have access to the beach which was a deal breaker for us.
That hotel is located on the edge of a cliff and has breathtaking views but we really were set on having a beach front hotel experience. Since my sister and my brother in-law loved Nixe Palace so much, we didn't really waste that much time booking our room! We booked at Nixe Palace!
I have to say, one of the biggest reasons that we had such an incredible time in Mallorca, was because of this beach front hotel!!! It was AMAZING!!!!!
The resort was terraced down the side of a cliff that ended right on this powdery white sand beach with the clearest water I have ever seen. This hotel is gorgeous but most importantly the beach was UNFORGETABLE!
The hotel offered a great breakfast buffet and amazing bottomless mimosa! Since I was pregnant, I couldn't drink any of beautifully decorated mimosas! Instead, Matt made sure to enjoy the different flavors of mimosas every morning with his breakfast! LOL!
The cheese selection, the fresh fruits and fresh juices were all amazing! The breakfast was so big and filling that we didn't have any room for lunch for a while! So we ended up having a pretty late lunch (around 4-4:30pm) and late dinner (around 10-10:30pm).
The hotel had a private beach area with palapas reserved only for the hotel guests which was fantastic! There was a beach club/bar serving endless tropical drinks and snacks.
Matt's favorite was a mojito in a bag with a straw that he could take out on the floater while relaxing on the calm Mediterranean water for hours. I can't say enough that the ocean was absolutely stunning!
The water was so shallow that you could easily walk about 50 yards out and the water would only be shoulder deep. The water was calm without big waves and it literally looked like a giant pool!
We have been to several nice powdery sand beaches before, but for some reason, this beach felt very different! The sand was so soft that you felt like walking on it gave an unbelievable massage to your feet! We LOVED it!
The location of this hotel was also fantastic! Only 7-10 minutes cab ride to the town and only 15 minutes from the airport! I definitely recommend this hotel to anyone especially if you are looking for nice beach front property to relax and soak up some sun![/vc_column_text][vc_column_text]
Nixe Palace Hotel
Things To Do
Spend a day on the beach: Since the beach was so incredible in Mallorca we spent all day-every day on the beach! LOL! We couldn't think of doing anything better than the beach! But if you are not a big "beach person" then at least try it for a day!
Chill out at the beach clubs: If your hotel is not located on the beach, there are several awesome beach clubs in town! We had a list of them to go visit but we loved the beach at our hotel so much that we didn't even try any off those beach clubs! But here are some ideas for you:
Puro Beach Club Palma
Anima Beach Club
Nikki Beach Mallorca
An Oasis By The Sea
Visit Alcúdia old town: Alcúdia is located on the island's northeastern coast, about 35 miles northeast of Palma. The locals recommend visiting on Tuesdays or Sundays when a market fills the old town, with vendors selling foods and handicrafts.
Boat Tours: There are several boat tours in Mallorca. We were told "Capital Cook" is a well-respected company in the Balearic Islands, and it offers a variety of sailing tours and different package (from half- day to full-day tours including food and drink). "Oasis Catamaran" is another popular tour provider that sails visitors around the island, stopping in various coves for swimming breaks.
Hang out in Santa Catalina: Santa Catalina was my favorite neighborhood in Palma. While the area is probably most popular for its huge indoor market, Mercat de Santa Catalina, Palma's oldest food market. There were tons of cute restaurants all over the place here! Very pretty!
Hike down to Calo des Moro: If you love to hike, make sure to hike down the Calo des Moro! We didn't end up hiking there, but if we go back, I would love to experience it. The scenery is apparently gorgeous!
Where To Eat In Mallorca Spain
We didn't end up eating at all of these restaurants but we ate at several of them. They were either recommended to us by our hotel's concierge or we found them on TripAdvisor!
If you go to Mallorca make sure to try some of these restaurants for some yummy food and drinks! Two of our favorite places were "Fron De Sant Joan" restaurant and Abaco Bar. If we go back, we'll 100% go back to these two places!
Forn De Sant Joan Restaurant: My sister and my brother in-law recommended this restaurant to us! I'm so glad we went! It was by far one of our favorite places to eat in the heart of Palma.
The layout of this restaurant was really cool! It was separated over four floors and each floor had its own unique Spanish design! They offered highly unusual dishes which are worth a try, the cocktail list was amazing!
Matt tried a couple drink cocktails and he LOVED them! I tried couple of their none-alcoholic cocktails since I was pregnant, and I truly enjoyed them too!
We ordered Lamb cannelloni with toasted onion sauce, Grilled calamari and parmesan, and bunch of creative and unique tapas selection! The food was EXCELLENT! They also had very highly professional staff! Totally recommend this restaurant!
Abaco Bar: This bar was exactly right across from the "Forn De Sant Joan" restaurant. If you have never been there, I have to say, it's a little bit hidden in Palma and easy to miss it!
Once you find it, you'll only see big wooden doors at first… but when you enter it is a WOW feeling! It's a historic building looks more like a museum with such a unique décor. The fresh flower arrangements were gorgeous!
They also used tons of fresh fruits as part of the decoration all over the place so when you first walk in, it smells amazing! They had such beautiful fountains and their authentic decors made it look like a magical place!
This is a MUST place to visit and it's NOT your typical cocktail lounge! You will LOVE it!! Also Make sure to explore the whole place, you won't be disappointed.
And these are some other great places to eat and drink in Mallorca Spain:
Verico
Mare Nostrum
Migjorn Gastrobar
Salvia Restaurant
Es Pati
Somnis Espai Gastronomic
Sa Torre de Santa Eugenia
Miceli
Adrian Quetglas
Mallorca was definitely one of our favorite islands that we visited! It was sunny, beautiful, had the best beaches and the town was packed with so many charming restaurants, coffee and ice cream shops!
I 100% recommend visiting there if you are planning a fun Spanish vacay! If you have been to Mallorca Spain before and have any recommendations on where to stay or where to eat/drink, please share your thoughts with us in the comments below!
Love,
Sherry XOXO