I have been a dreamer ever since I was a little girl!!! I have always dreamed BIG! No matter how little I was, and my big dreams took me exactly where I wanted to go! I always dreamed of having the husband that I have today! I dreamed of having two little girls that I have today! And I always dreamed of having a luxury Italian shoe store that I now have had for almost 13 years! The saying "if you can dream it, you can do it", is SO true!
The thought of starting my own business right after I finished my MBA (in my 20s) was SCARY!!! I always knew I would find a way to do it, but didn't quite know how…. At the time, I was working at University of Phoenix in the doctoral department. Unfortunately, I had a pretty mean boss…. one of those that you would only see in the movies!!! Hahaha!!! I tried to deal with her rough personality for so long but eventually I had had enough and left the company to start my own business!
Little did that horrible boss or I know, that "not very kind" person was the best thing that happened to me! Because, if she wouldn't have made my "work life" so miserable, I would not have started my own business at that time! That's when my incredibly supportive sister Kereshmeh stepped in and suggested that I should start my business with Kevin (her husband and my brother-in-law), since he was also thinking of starting his own business. The thought of getting involved in a business with a close family member definitely scared me at first. However, after giving it more thought, I decided that Kevin would probably be the best business partner that I could ask for.
I had Master's degree in business administration, and Kevin had two degrees (one in finance and one accounting). I thought with our education backgrounds we would be a perfect match to start a business. Most importantly, I could trust him! And I'm glad I moved forward with that decision to start a business in Arizona with him. It was a great partnership!
During the years 2005-2006 was when we started our research about which Italian designers/brands to bring to our US based store. We wanted to bring very exclusive brands that couldn't be easily found in the US market (which turned out to be a mistake and I'll tell you why later….). We loved several brands including Cesare Paciotti, Giuseppe Zanotti, Roberto Cavalli, Sergio Rossi, Francesco Sacco, Baldinini and Roberto Botticelli and few more.
We started reaching out and communicating with some of the brands with mixed success. Among the designers that we reached out to, things started moving forward the fastest with the Roberto Botticelli brand. I still remember how I felt when I saw their website for the first time! I literally felt like my heart stopped beating just by looking at those shoes! LOL!!! I was such a SHOE LOVER and I still am! At the time, they had the most incredible designs with exotic skins for both men and women (it was before the big recession in the US and Europe). I remember thinking to myself that, this will be a dream come true if we can bring this incredible Italian designer from Italy to the US for the first time!
Since our communication was going well with Roberto Botticelli company, the next thing we knew, we were flying to Milan, Italy and then to Civitanova (Marche), to meet them at their corporate office. After few more back and forth trips to Italy and visiting with the designer (Mr. Botticelli) and several other people at their corporate offices, we finally signed a contract with Roberto Botticelli Italian designer to bring their brand for the first time to the US.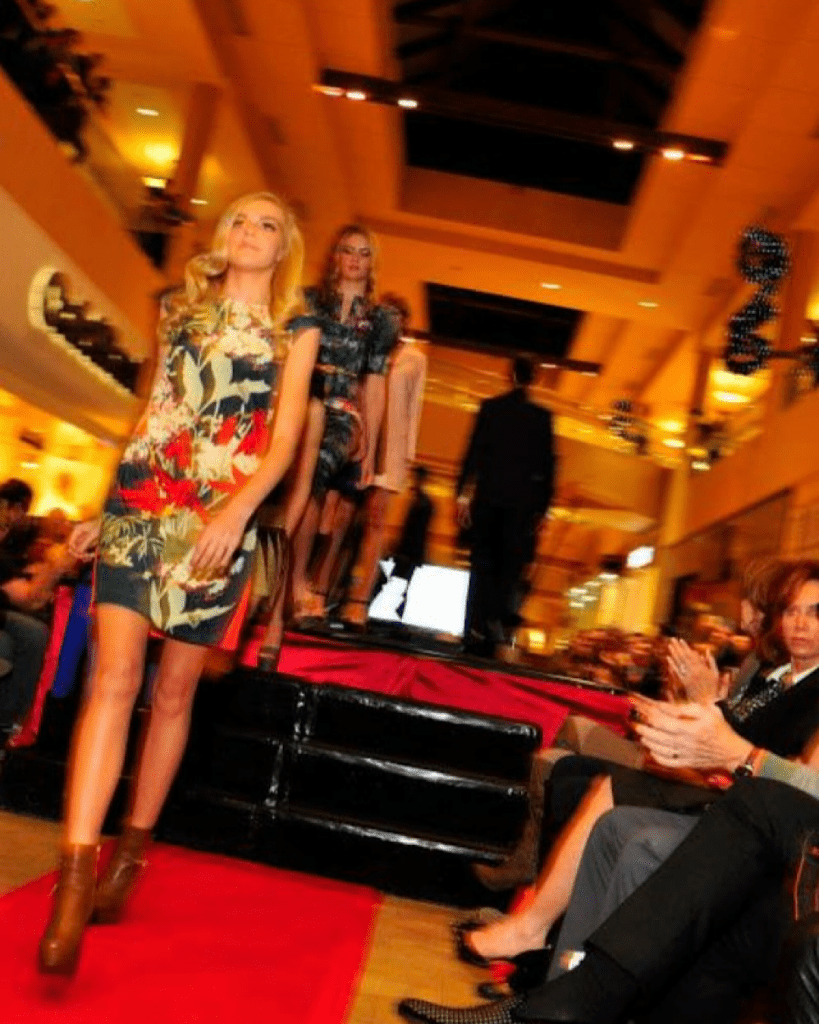 While we were negotiating with the Roberto Botticelli brand in Italy, we were negotiating with different landlords in Arizona to find the best location for our store in Scottsdale or Phoenix. Since we were bringing a global Italian designer brand from Italy, we couldn't open our store at some local shopping center. We had to only consider opening it at a mall that had some other luxury stores and good foot- traffic. We only had two options! Either Scottsdale Fashion Square mall (the mall we are currently located), or Biltmore Fashion Park.
We loved Scottsdale Fashion Square mall a lot more than the Biltmore Fashion Park, but unfortunately back in those days since the economy was in a great shape, Scottsdale Fashion Square mall had no vacancy! Therefore, we were forced to open our store at the Biltmore Fashion Park. At the time when we were opening at Biltmore mall, Gucci, Cartier, Ralph Lauren, Saks Fifth Avenue and some other luxury stores were all at the Biltmore Fashion Park. So we decided Biltmore was not a bad option for us so we signed a lease for that location. From the time we started writing our business plan, doing our research about different Italian designers, signing the contract with Roberto Botticelli brand and signing the lease agreement with the landlord, it took us almost two years to start our business!
November 1st, 2007 was the grand opening day! There is a reason that they call it "the honeymoon of a business". LOL!!!! It was a great night! We had an amazing party with nice DJs, a great band, lots of drinks and wonderful local and national media coverage! The designer's son (Luca Botticelli), also flew from Italy to attend at our grand opening. Our parents and some other friends flew all the way to Arizona to support us at our grand opening. We also had lots of wonderful local family and friends who came to celebrate the beginning of our business with us! We had so much fun that night and sold lots of shoes and handbags!!! It was a very memorable night of my life!
My husband (Matt), and I were dating at the time. Shortly after starting our business, he decided that he wanted to be a partner in our business. Since we were boyfriend- girlfriend, I was worried if that partnership would ruin our nice relationship. Luckily, it didn't have any negative affect! The only negative affect was, we found ourselves ONLY talking about the business around the clock! hahaha!!! Eventually we made a deal to put a limit on the "business talk". It worked perfect! Believe it or not having my boyfriend as a business partner was actually a wonderful thing! We really enjoyed travelling together to Italy for business and always made time for a fun European trip after our work trip to Italy.
Fast forward to 2008, only two months after we started our business, things started to change! All of the news headlines were about how the US and the world economy were about to crash and how the US was about to face the biggest financial crisis since the great depression. We could feel the tension and could see that it was coming at us like a train wreck! Just like that, people started to panic and cut back on shopping dramatically. It was to the point that we were also panicked and started to go back to our landlord and asked for some rent reduction (our rent was soooo high).
Unfortunately, since many other big retailers started to close their doors and all of the sudden the malls started having tons of vacancies, they would not agree to reduce our rent. The only benefit of the market conditions was that we were finally able to reach an agreement to move to the Fashion Square mall which was a much larger and more "high-traffic" mall than Biltmore. We moved to our new store location at Fashion Square mall on November 1, 2009. We have been in that location for 10 years.
When we moved to our new location at Fashion Square, the traffic was noticeably much higher and we were also able to negotiate a slightly better rent for couple of years. By 2010, the combination of higher foot-traffic and a slightly better rent, helped our business pick up pretty well! We started feeling more comfortable and "less stressed" with things in our business. Unfortunately, shortly after things started looking better, we had to face another challenge!
A new, as well as an established business must be able to adapt to the ever-changing business environment. How fast a particular business adapts to the changes can often determine the success or failure of the business in the short or long term. We began to realize after traveling to Italy many times to attend fashion and trade shows that there were many Italian brands that had shoe and handbag designs that we thought were amazing. The other observation that we made is that if a store is tied specifically to one designer, and that designer has a challenging year in terms of product designs your store/sales will have a challenging year also. Therefore, we realized that much like a stock portfolio, diversification is the key to long term success and we decided to make changes that included an expansion/diversification of our product lines.
The decision to add more product lines also meant that we would end the exclusive relationship with Roberto Botticelli and we changed our store name to "RB ITALIA". The addition of other affiliated partner Italian brands immediately added a diversity to our product lines as each designer has a different artistry/impression of how they approach the shoe and handbag designs. This gave our longstanding and loyal customers a fresh product collection to select from which brought them back to the store more frequently.
The change was dramatic and our sales went up!!! One strength we as business owners have always had was our ability to select strong and unique product designs and this business decision vastly expanded our designs to choose from. Additionally, we were able to offer a much wider range of product price points. Just when things were going great, the financial pain that had rocked the US economy and finally hit Europe.
The recession hit Europe later than the US and damaged many businesses/factories throughout Italy. Therefore, many Italian designers had to adjust their businesses to account for smaller or nonexistent orders from other countries as well as plummeting local sales. Unfortunately, some of the designer brands we loved no longer exist. Some Italian brands began outsourcing their manufacturing to other countries in order to decrease production/labor costs. This practice upset the designers in Italy that worked hard to not negatively impact the "Made in Italy" branding.
We refused to carry products that were not 100% Made in Italy. The recession quickly became a global chain reaction affecting all businesses big and small! Our ability to pivot quickly definitely played a key role in our survival throughout those tough years. Many retailers tried everything they could to bring traffic to their locations (in store parties, huge discount sales, and various promotions). We believed that being active in our community through various charity organizations was a great way to bring awareness to the store.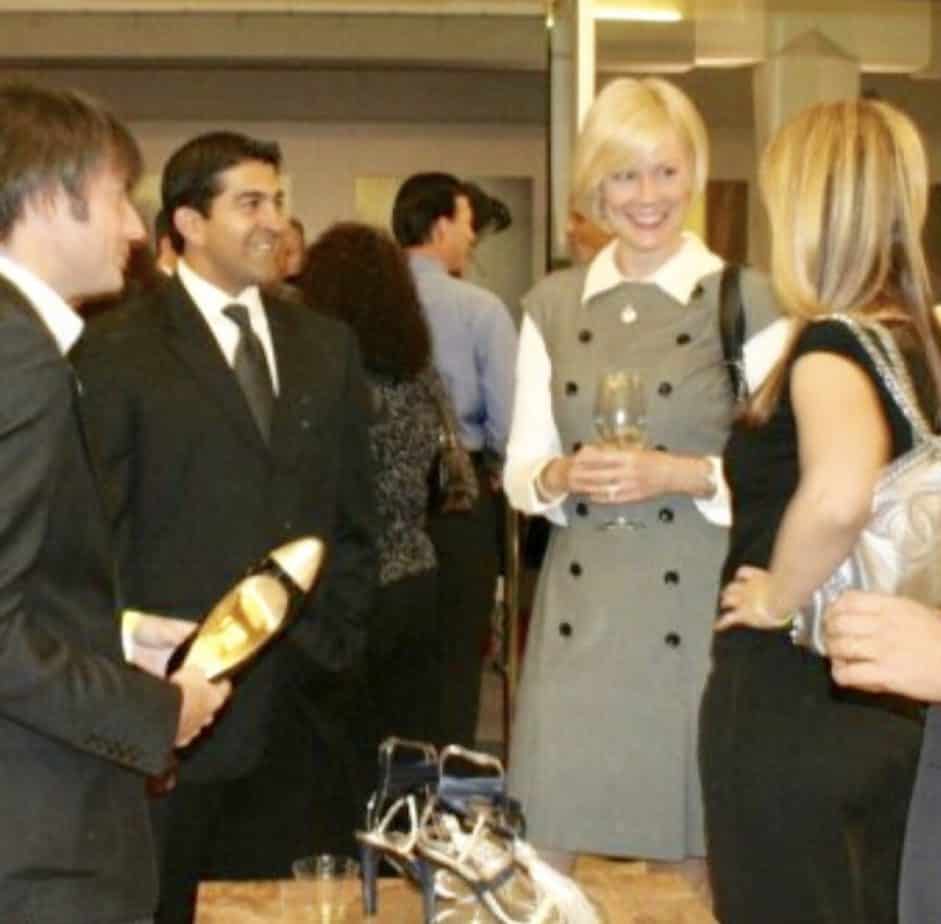 We continued to grow by hosting several fundraising events and giving back to our community. We planned and coordinated several beautiful fashion shows (inside and outside of our store), attended many fundraising events and galas, worked and cooperated with several TV and radio stations for media coverage and press releases, social media and so much more….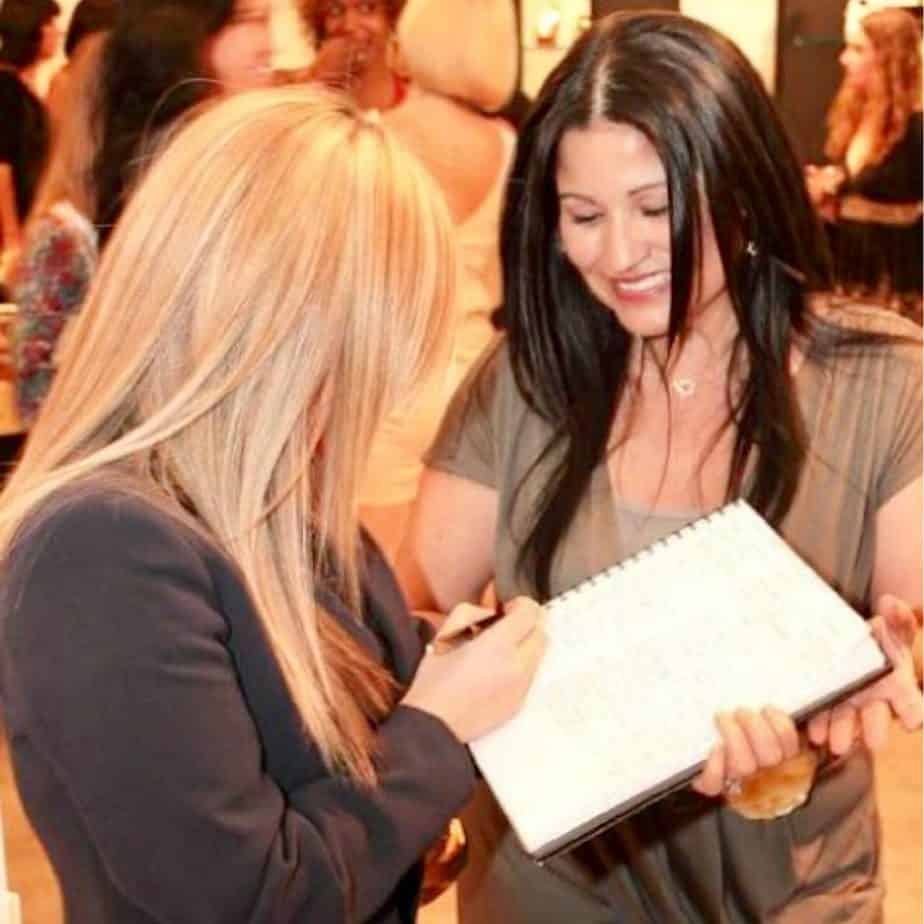 Our business, like any other businesses, had its own ups and downs… We had some wonderful years and some not so good years!!! Throughout all these years of doing business, one thing that played a HUGE role in our "success" or "lack of success" was our RENT! One retail consultant (in the early days of our business), told us that "rent" can make or break your business! He was 100% correct! Our rent was outrageous from day one! When the US economy crashed and the retail market got so heavily affected, we were able to negotiate our rent down for a little while! That "better rent" was a major key to our success! But unfortunately, the market changes all of the time and the "good rent" didn't last that long, and it has started increasing again!!!
This business had both "Positives" and "Negatives"
Negatives
#1: Even though we wanted to introduce an unknown Italian brand to the US market, we realized that some consumers want to buy familiar or "known brands". I remember one customer stated that he was "all about the labels" (LOL!!!), so unless you are willing to spend millions of marketing dollars to build a brand it will be difficult.
#2: When you are tied to one brand you are at the mercy of their designers and if they have a bad year YOU have a bad year.
#3: If you aren't lucky enough to own your own factory you don't have any control over the products.
#4: There are significant cultural differences between the US and Italy. For example, some companies are not very respectful to "deadlines". This can be devastating to a company that orders according to specific seasons.
#5: Fluctuating currency values can produce large swings in your cost of products.
Positives
#1: We were able to travel to Italy and so many other European countries several times a year!
#2: We got to meet so many wonderful Italian designers and manufacturers. We also got to know more about the Italian people and their super "easy-going" culture!
#3: We got to learn that everything is "negotiable", even the toughest contracts, toughest people, toughest of anything…. can be negotiated!
#4: We got to meet so many wonderful people and celebrities as our customers and some not-customers… Randy Jackson, Senator John McCain, Ice-T & Coco, Alice Cooper, numerous professional athletes, television and movie personalities/stars…
#5: We were totally immersed in an international business education throughout our 12.5 years.
#6: We learned how to be very efficient and nimble to navigate one of the worst financial times in our country's history.
Despite all of the positives above, we have made the decision to pivot once again and July 31, 2019 will be the closing date of our retail/storefront. The decision to close our physical store was not easy for us! Mentally/emotionally we were so attached to our business (especially me & Kevin). I have always called my business, "My Baby"! Since I was always obsessed with shoes, each shoe that we ordered for the store, was "my baby" and I would get so offended if someone would say something "not very nice" about our shoes! Hahaha!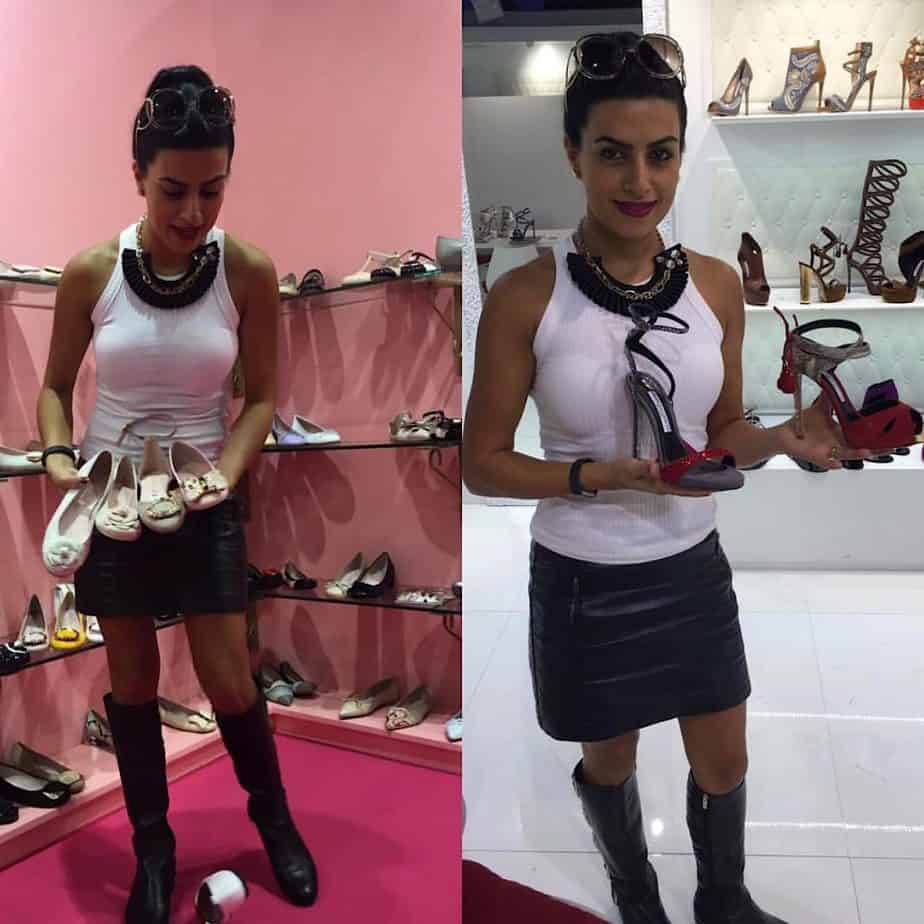 The world of retail business has fundamentally changed. There are numerous reasons for this change which I will not outline here… but the bottom line is that it has changed. However, with change comes new and exciting opportunities. It is up to us to adapt and explore new ways to do business in this fast-changing environment and move forward.
We plan to continue expanding the blog and our social media presence and will explore the online retail/ecommerce environment as well as evaluate new business opportunities beyond retail. All these years of experience doing this incredible international business, made me a wiser, stronger, more courageous, and confident in my ability to take risks. This is my favorite quote: "All our dreams can come true if we have the courage to pursue them." – Walt Disney.
I have always been and always will be a dreamer!!!
Love,
Sherry
Sherry, xoxo