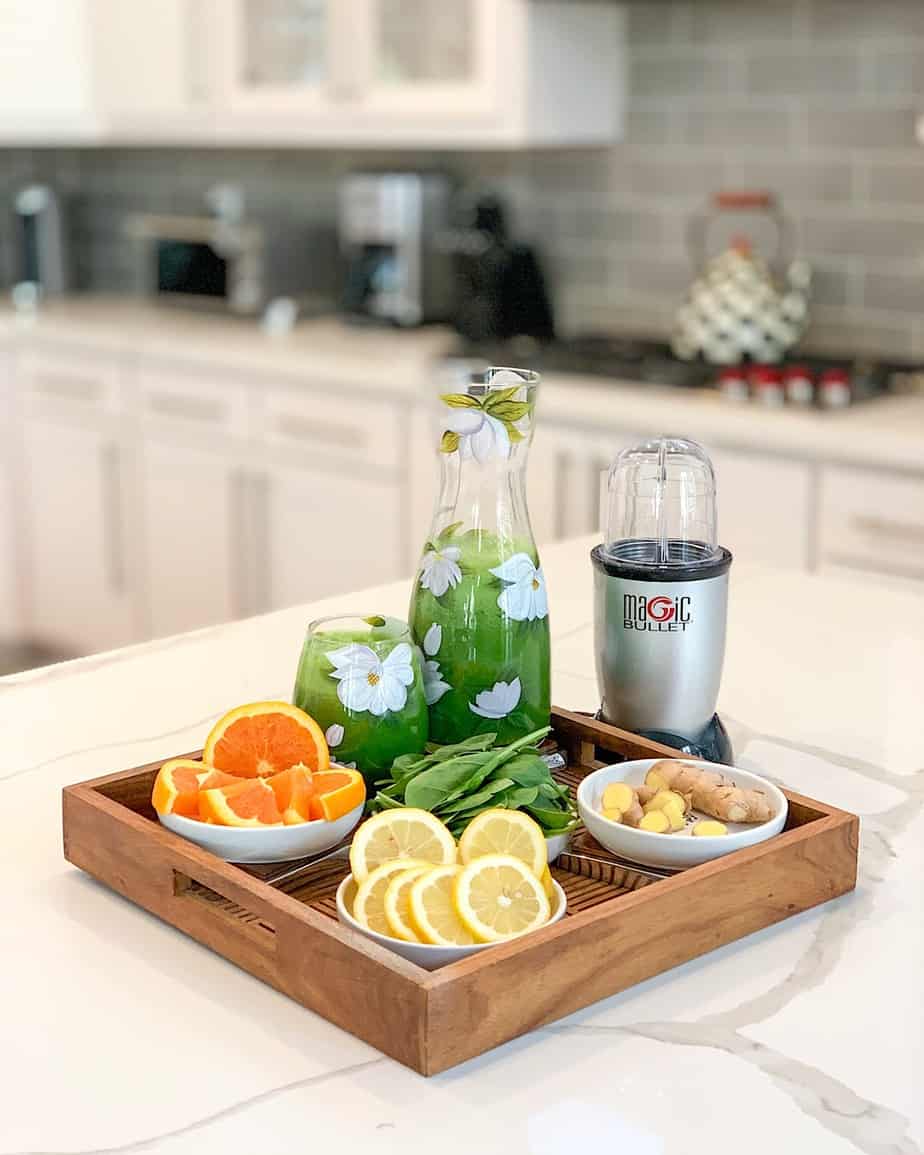 I don't like the word "Detox"! LOL! The reason that I don't like that word is simply because everyone these days comes up with some sort of drinks and calls them "antioxidant drink" or "detox drink" and claims that it's going to help you lose weight! So I want to be very clear that I'm not one of those people! Hahaha!
Saying that though, I did read this article on how Breakfast Green Smoothies will improve your life, and I must admit I was curious and wanted to try!
This smoothie though. Omg.
The reason I call it "the best detox smoothie ever" is because it works amazing on "my body", therefore, I've shared this simple recipe with many of my friends and family which most of them love it as much as I do!
My sweet Brazilian girlfriend who is a gorgeous model and has an incredible body, shared this recipe with me and said she never leaves her house in the morning until she drinks this shake. She said it helps to give you a flat belly and the bonus of a ton of vitamins and vital nutrition that gets you through the day! I started making this shake since 2016 and have not stopped drinking it since!
You need to drink this smoothie first thing in the morning when your stomach is completely empty, in order to get the most benefit!
I think one of the great things about this shake is that it keeps you full for a long time so you don't feel hungry. That's why many people think it helps them lose weight or lose inches around their waist.
For me personally, I lost few inches around my waist in a short period of time which was very exciting!!! Of course, (as with everything out there) the loss of inches around the waist is not endless.
I didn't care that I was not losing inches anymore because I knew that the nutritional benefit as well as how it made me feel was more than worth it to continue drinking it. I still make the shake every single morning! If I end up not eating "my greens" for the day, I had it all in my morning shake!
The Best Detox Smoothie Ever
So here is the ingredient and the simple recipe:
Two cups of baby spinach
One medium size orange
One medium size lemon
One medium size fresh ginger
Half a cup water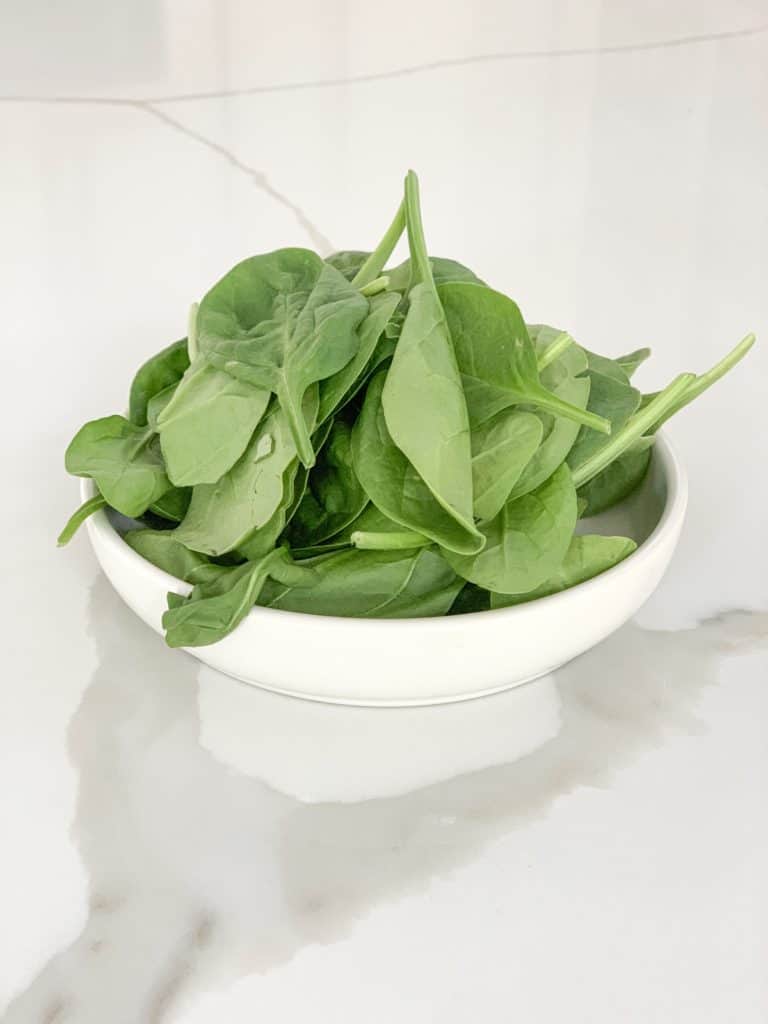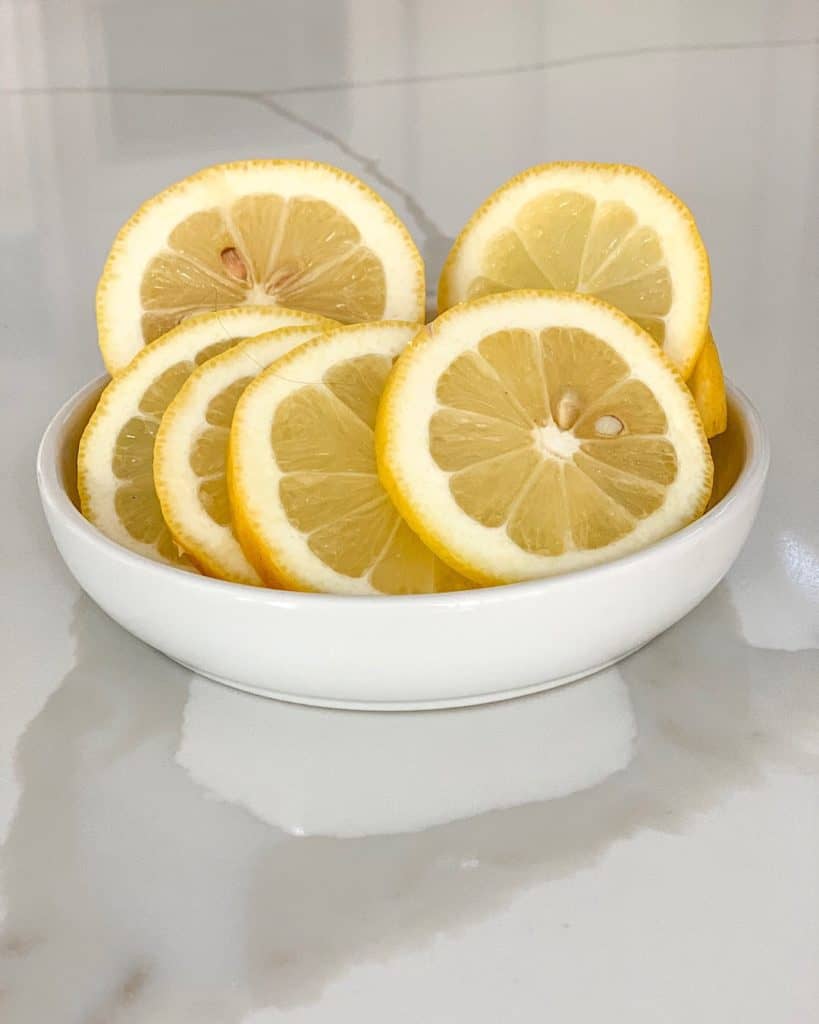 The Method:
First peel the orange, lemon and ginger, then chop each of them into small pieces to make them ready for the shake.
Put the half cup of water in the blender, and add the lemon, orange and ginger to it! Next, add the two cups of baby spinach leaves to the mixture.
Mix the ingredients in the blender on high speed for about one minute! Strain the blended mixture into your glass.
And ta da! The best detox smoothie ever!

I'm in rush most mornings and don't have the time to accomplish the straining part! So I drink it, unstrained, right after the blender. Some people definitely won't like the unstrained formula…hahaha…but I don't mind it! I just drink it and focus on the great benefits!
Speaking of benefits here are some of the nutritional benefits your body receives by drinking this shake:
From Spinach: Vitamin K, Vitamin A, Vitamin C, Vitamin B2, manganese, magnesium, iron.
From Lemon: It is proven that lemon supports weight loss. It also improves digestive health and off course is a great source of Vitamin C.
From Orange: Vitamin C, Vitamin A, small percentage of Calcium and Iron.
From Fresh Ginger: The anti-inflammatory effects of ginger can help with Osteoarthritis, it helps to lower the blood sugar, improves cardiovascular health, and some studies show that it may lower cholesterol level and so many more health benefits.
As you can see, there are so many great benefits in this vegetable, detox shake that is so worth the 7-10 minutes of your time every morning to make it!
The most time consuming part of this shake is peeling the ginger for me! Therefore, I peel all of the ginger I want to use for 4-5 days in advance and use one per day in my smoothie!
I hope you enjoy this totally healthy detox shake! If you have tried any other veggie shakes that has helped you feel better, stronger and gives you more energy please share here on the comments!
And if you are just totally not convinced about green detox smoothies, maybe you will like my post on the most refreshing summer cocktails hahah!
Love,
Sherry XOXO