Have you thought about what things to do with your kids on Valentine's Day?!

Our baby Alina is only 10 months and too young to understand or get excited about any holidays! But our 4 year old Valentina loves doing crafts! It's one of her favorite activities to do after she gets home from school or on the weekends.
So coming up with some craft ideas for Valentine's Day is one of my favorite things to do!
I look on Pinterest to get some ideas and usually make a trip to Target to buy some kids Valentine's Day crafts!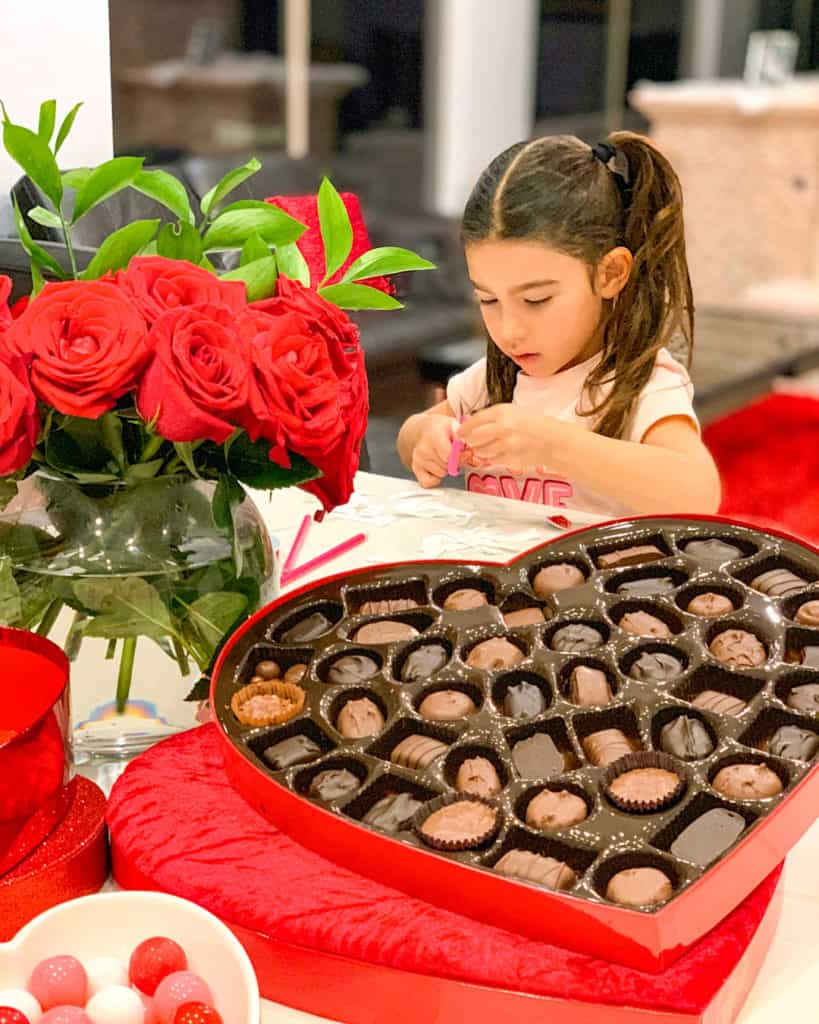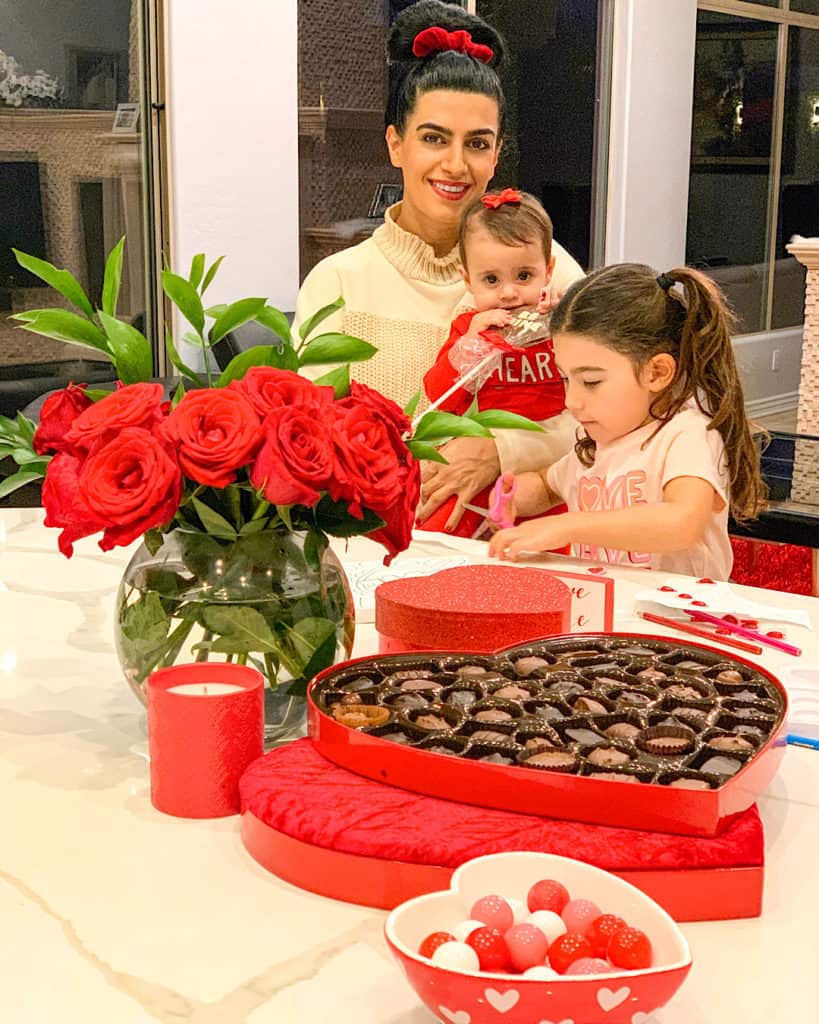 I also love bringing the Valentine's Day "vibes" to our home early!!! Usually by Feb 1st I start decorating inside and outside of our home with candles, decorative hearts, red blankets and pillows and off course red roses!
Valentina gets all excited around this time of year, because her aunt and uncle pick her up and take her to their house so they can bake some delicious Valentine's Day cookies together! Valentina pretty much eats them all! Haha!
Besides baking cookies and doing crafts, I wanted to share 14 fun ideas to do with your kids on Valentine's Day in this post! I wish I could do all these activities with Valentina and Alina!
Nice Things To Do with Your Kids on Valentine's Day
Make a heart-shaped breakfast
Celebrate with heart-shaped pizza (for lunch or dinner).
Host a tiny tea party
Make chocolate-covered strawberries
Bake a heart-shaped cake or cookies and let them decorate
Make handmade Valentine's cards
Start a fun snack tradition
Visit a zoo, circus, show or a garden
Visit a museum
Go bowling
Write letters of appreciation.
Decorate your home
Be home when they are home
Make a list of 14 things that they are doing right and read it to them at breakfast
Happy Valentine's Day everyone!!!! Whether you are in love with someone new or have been with your husband, wife or partner in life for a long time or you are simply enjoying being single for a while, I hope you enjoy this very special day of LOVE with someone special in your life.
Love,
Sherry, xoxo
PS Looking for some outfit inspo? Check out my latest post here!!