Hello everyone! Hope you are enjoying every minute of this beautiful Fall season! Over the weekend, we made a little getaway Sedona day trip! We originally booked a hotel for the weekend so we could chill and relax the entire weekend in Northern Arizona. However, first and foremost we planned this trip to watch the beautiful Fall leaves!
Unfortunately, due to an increase in the volume of cases for Covid-19 in the past few weeks in Arizona, we changed our mind last minute and canceled our hotel reservation! I was pretty upset making that decision at first, but we thought that was not worth putting our two young children and ourselves at risk! We ultimately changed our weekend plan to a fun Sedona day trip and so I decided to write this guide on the best time to visit Sedona, Arizona!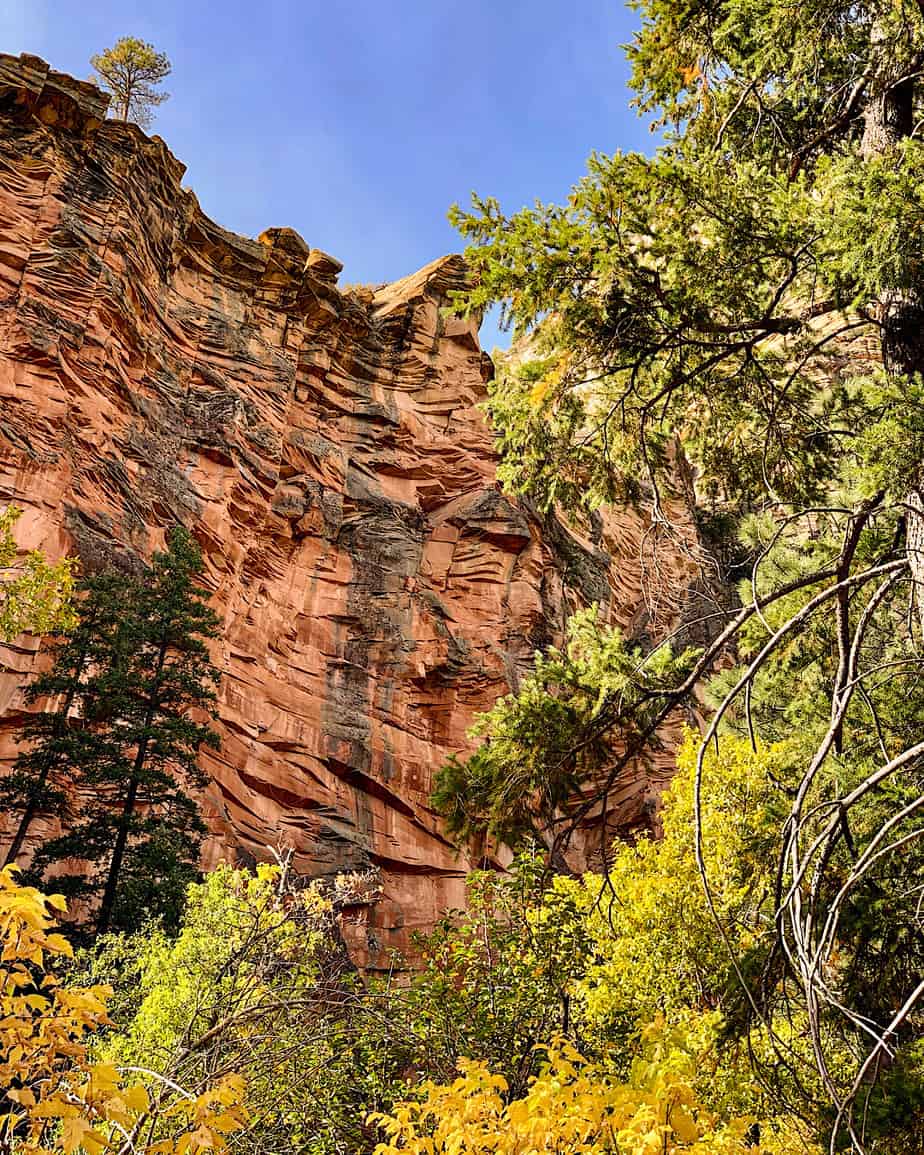 If you are visiting Sedona for the first time, I am going to share the best Sedona travel tips with you here and cover these questions:
Where is Sedona located?
When is the best time to visit Sedona, Arizona?
What to do in Sedona?
Where to stay in Sedona?
Where to dine in Sedona?
How many days do you need in Sedona?
Where is Sedona located?
Sedona is an Arizona desert town near Flagstaff that is surrounded by red-rock buttes, and pine forests. It is known for its mild climate and incredible arts community. Sedona is a vacationer's paradise in the middle of the Arizona desert. Oak Creek Canyon and Bell Rock are great hiking spots. The breathtaking architecture of the Chapel of the Holy Cross is a religious experience itself that you should add to your bucket list!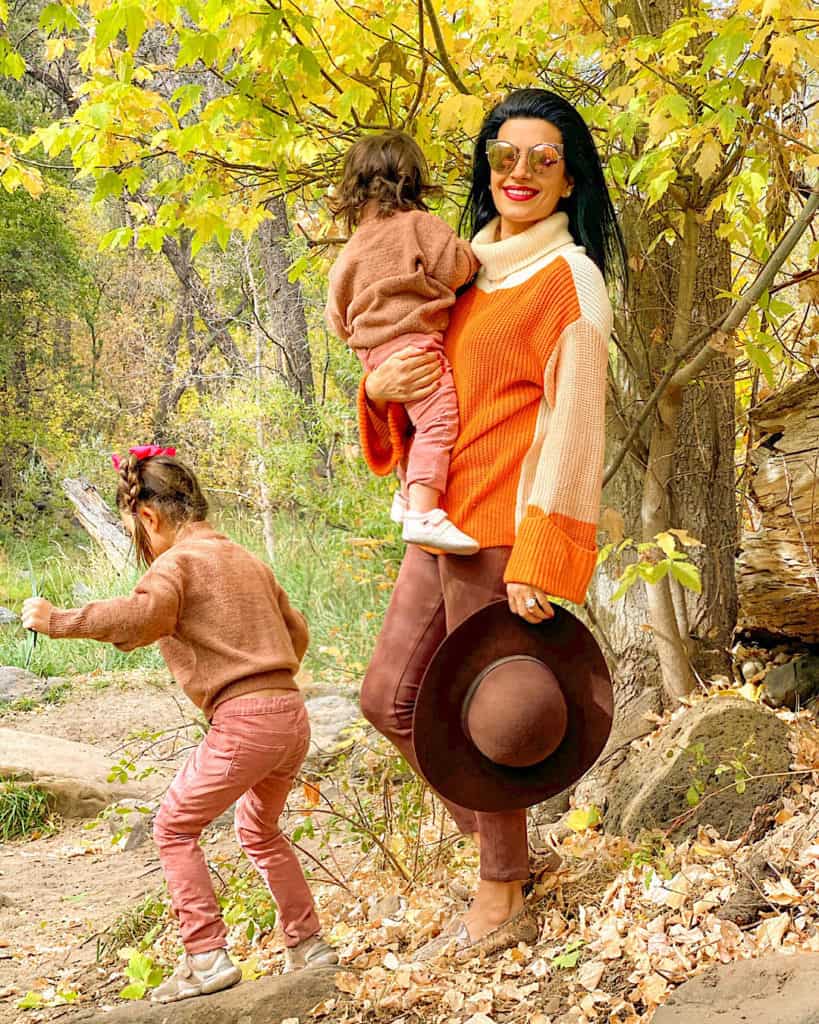 When is The Best Time to Visit Sedona Arizona?
Sedona is a beautiful destination year-round. The best time to visit Sedona is from September to mid-December for incredibly pleasant and mild temperatures and March to May when the temperatures are warm but not too hot and the area is in full bloom.
I have been living in Arizona for 18 years. I have visited Sedona in different seasons and different times of the year. In my opinion, the most breathtaking season to visit Sedona is from October 15th to Nov 15th.
This is the time of year that the trees and the fall leaves look like fine artwork! Sedona in October looks so beautiful and so romantic! That is why it is almost impossible to book good hotels in Sedona for this time of year! There are a lot of tourists visiting Sedona from around the world this time of year!
Based on your travel plans, I think you will love and enjoy both seasons (spring and fall). However, I personally love the Fall season in Sedona more than the Spring season! To me, one of the best times to visit the beautiful Red Rocks of Sedona is during October and November.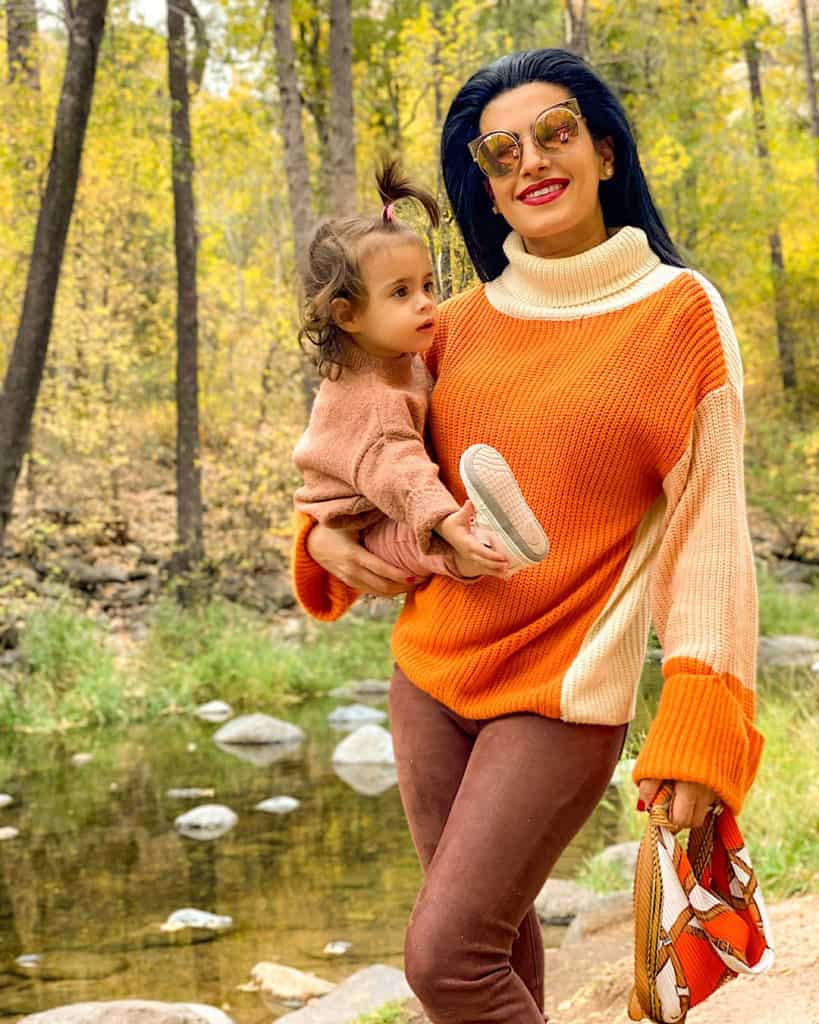 Sedona's beauty in Spring is the same… the flowers are blooming, you can breathe in fresh crisp air and the mild temperatures are so lovely. It is such a great time for most outdoor activities.
What to Do in Sedona, Arizona
Sedona is not that big. However, if you are visiting Sedona for the first time, I recommend you stay at least one night. That way you can get to enjoy and visit most of Sedona's beautiful attractions!
There are lots of fun things to do in Sedona! It all depends on what you like to do and kind of activities you enjoy the most. I am going to list the "must do" in Sedona for you here:
Sedona Must Do
Chapel of the Holy Cross
Cathedral Rock
Bell Rock
Devil's Bridge Trail
Oak Creek Canyon
Slide Rock State Park
Broken Arrow Trail
Red Rock Magic Trolley
Sedona Red Rocks Jeep Adventure
Sedona Must Do
Sedona Pink Jeep Tours
Golf at one of Sedona's courses
Explore Dead Horse Ranch State Park
Shop and dine at Tlaquepaque Arts & Shopping Village
Experience West Sedona Canyon ATV Tour
Wonder through Sedona's most famous fine art galleries and shops
Enjoy wine tasting in Sedona
Enjoy Sedona's single-track mountain biking trails
Pack a picnic lunch and eat outdoors while enjoying the views of red rock country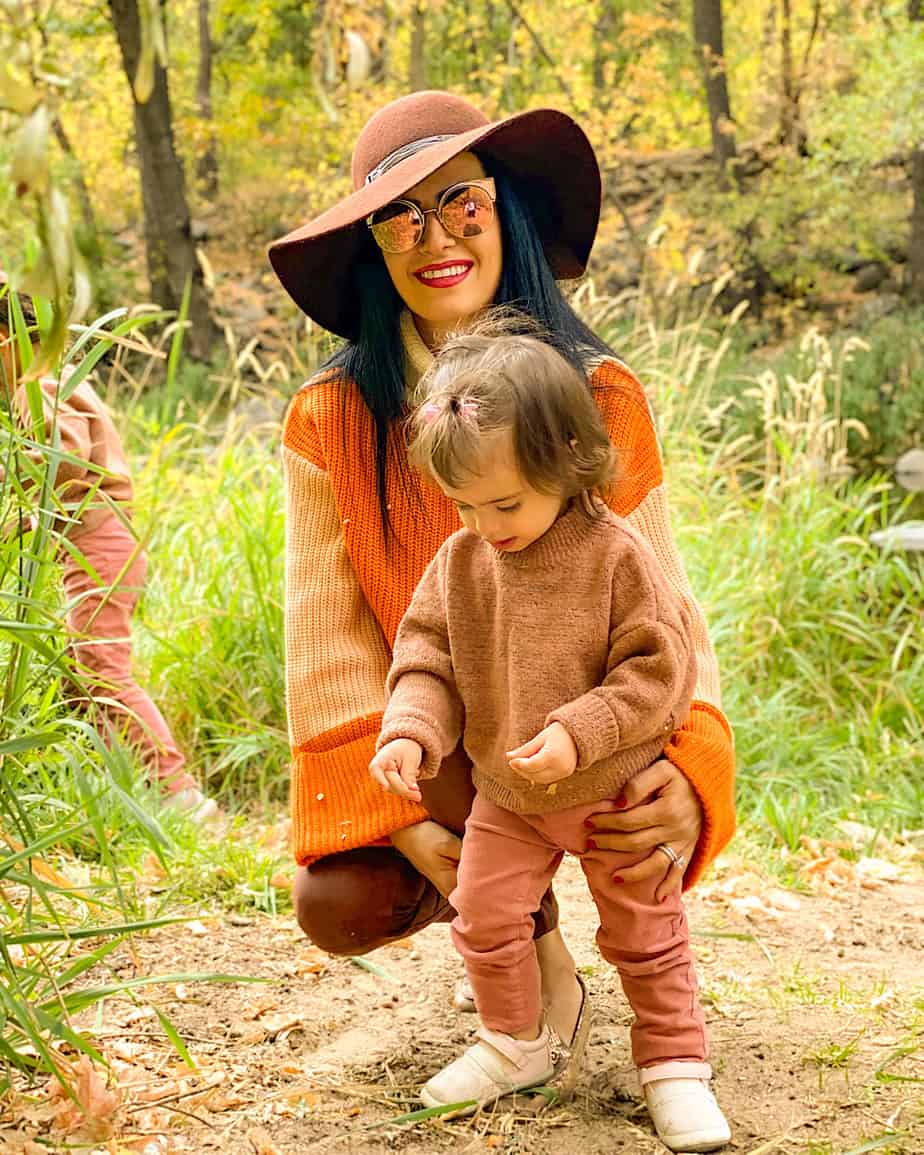 Where to Stay in Sedona?
If you are heading to Sedona for a long weekend or just a short trip, it makes sense to stay in Sedona Town. However, deciding on which hotel to stay is completely up to you and your situation. It depends on your budget, or if you are traveling solo, with family, backpacking or want to plan a romantic getaway to Sedona.
There are only a few Sedona luxury hotels available, however, you need to book some of these hotels almost 6 to 12 months in advance! For example, in my opinion one the most beautiful resorts in Sedona with the most breathtaking views is the Enchantment Resort.
This resort is located within Boynton Canyon (is about 10-15 minutes outside of Sedona town), surrounded by the Coconino National Forest and Red Rock Secret Mountain Wilderness. We have tried to book in this resort several times, but they are pretty much sold out year-around! Therefore, you must book your stay almost a year in advance at this resort.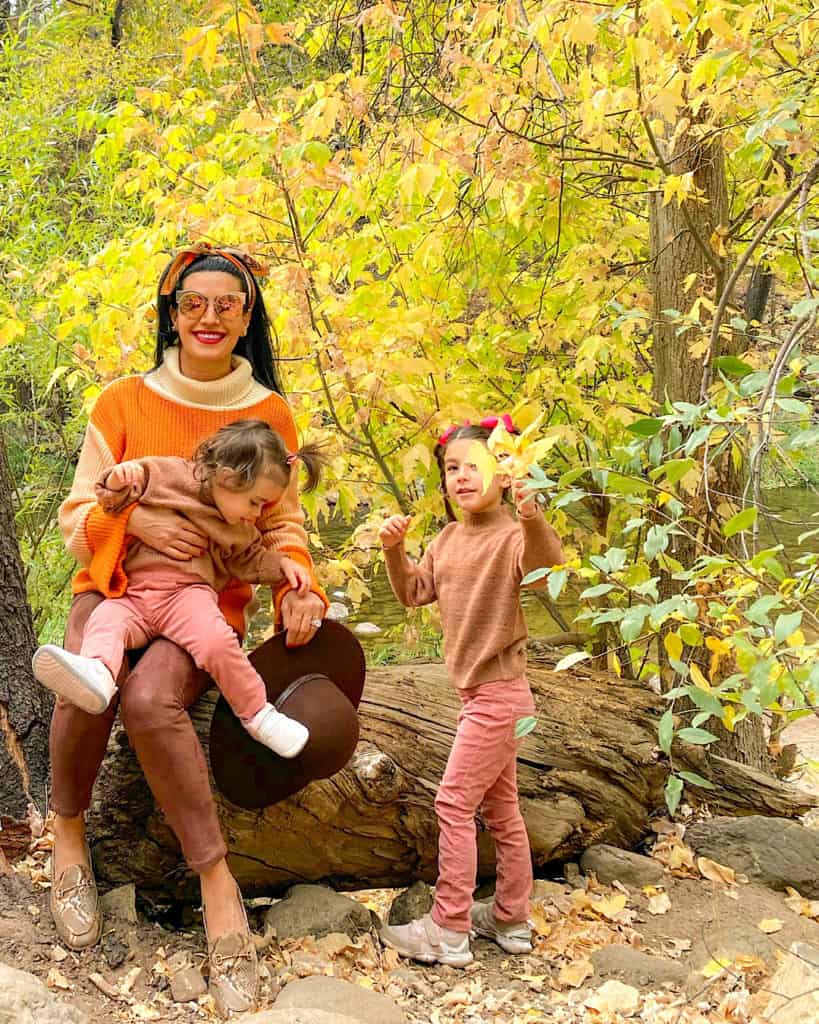 L'Auberge de Sedona is another luxury resort which requires several months in advanced reservation. The location of this hotel is fantastic (in the middle of Sedona town), and they are known for their exceptional service!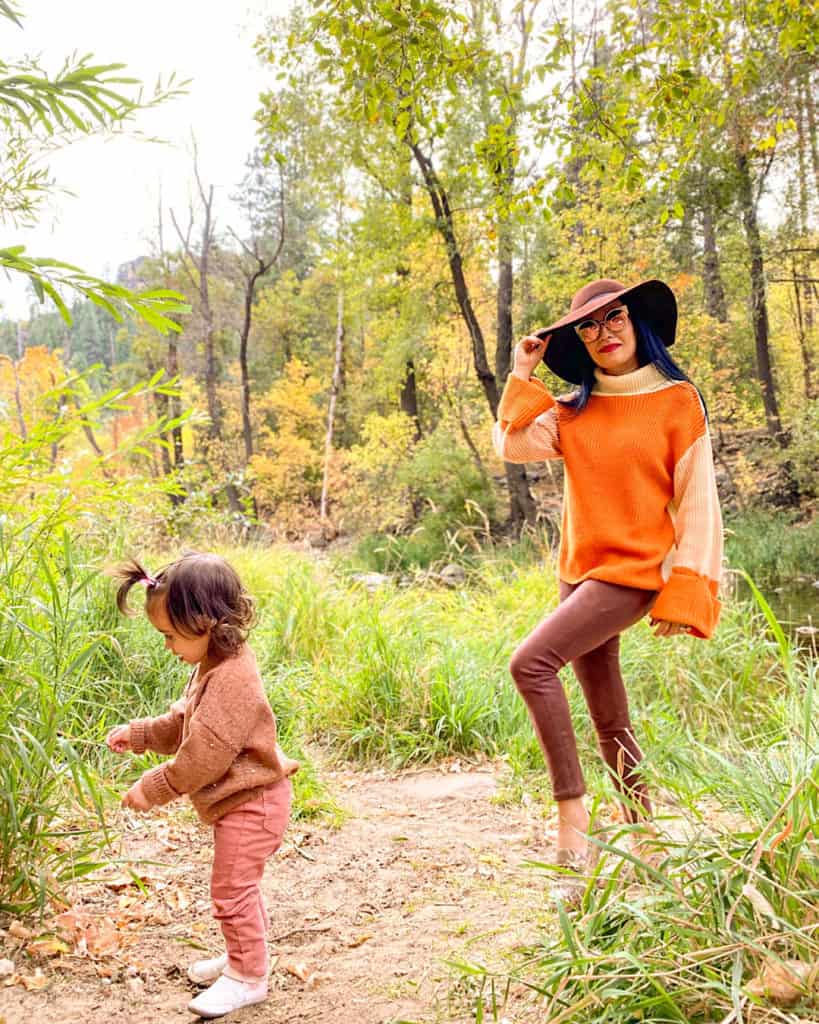 Reservations and availabilities may have changed due to the Covid-19 booking restrictions. However, I am going to list some of Sedona's hotels here for you based on different budgets. As I mentioned above, there are not that many luxury resorts in Sedona. There are mostly 3.5 to 4 stars hotels and only handful of 4.5 to 5-star resorts. I am going to list the best hotels in Sedona for you here:
Best Hotels in Sedona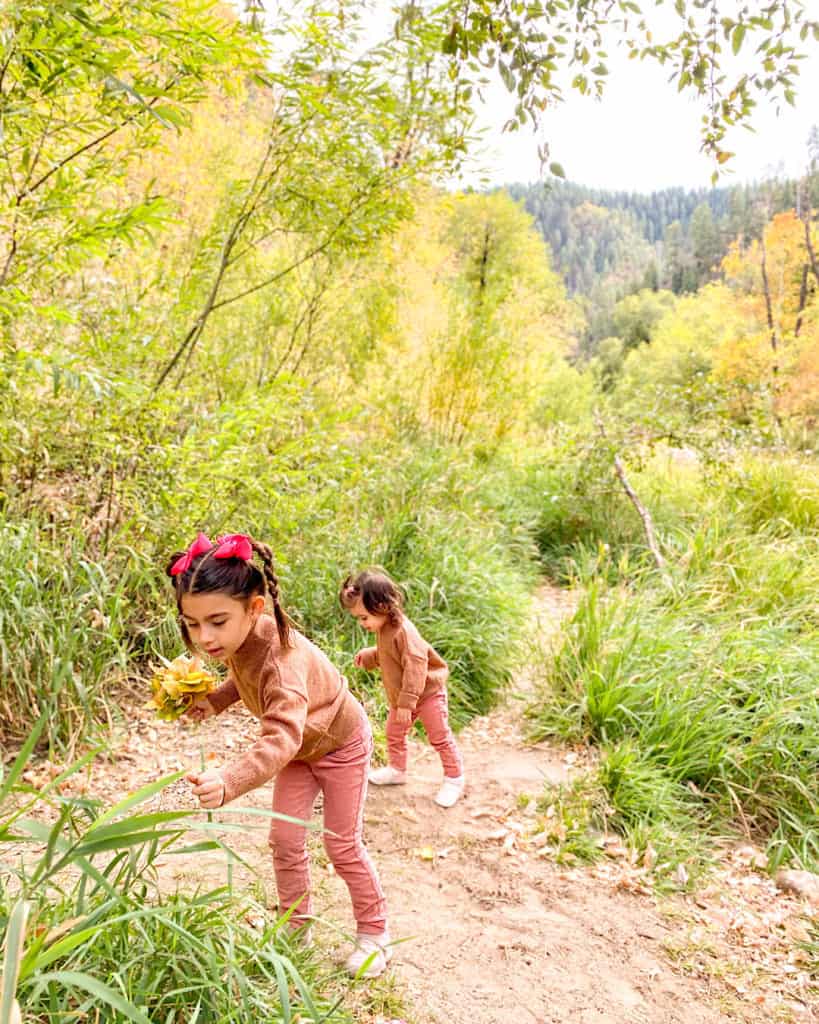 Cont. Best Hotels in Sedona
Where to Dine in Sedona?
One of the main questions when traveling to a new place for the first time (even second or third times), is where to dine! Every time we visit Sedona, we find a beautiful new restaurant that we like to try their food!
If you are wondering where to eat in Sedona, I am going to list a few great places to eat, have coffee or get some ice-cream for yourself or your kids! There are hundreds of great places to eat in Sedona, but I am going to select some of my favorites and some other "higher rate" restaurants.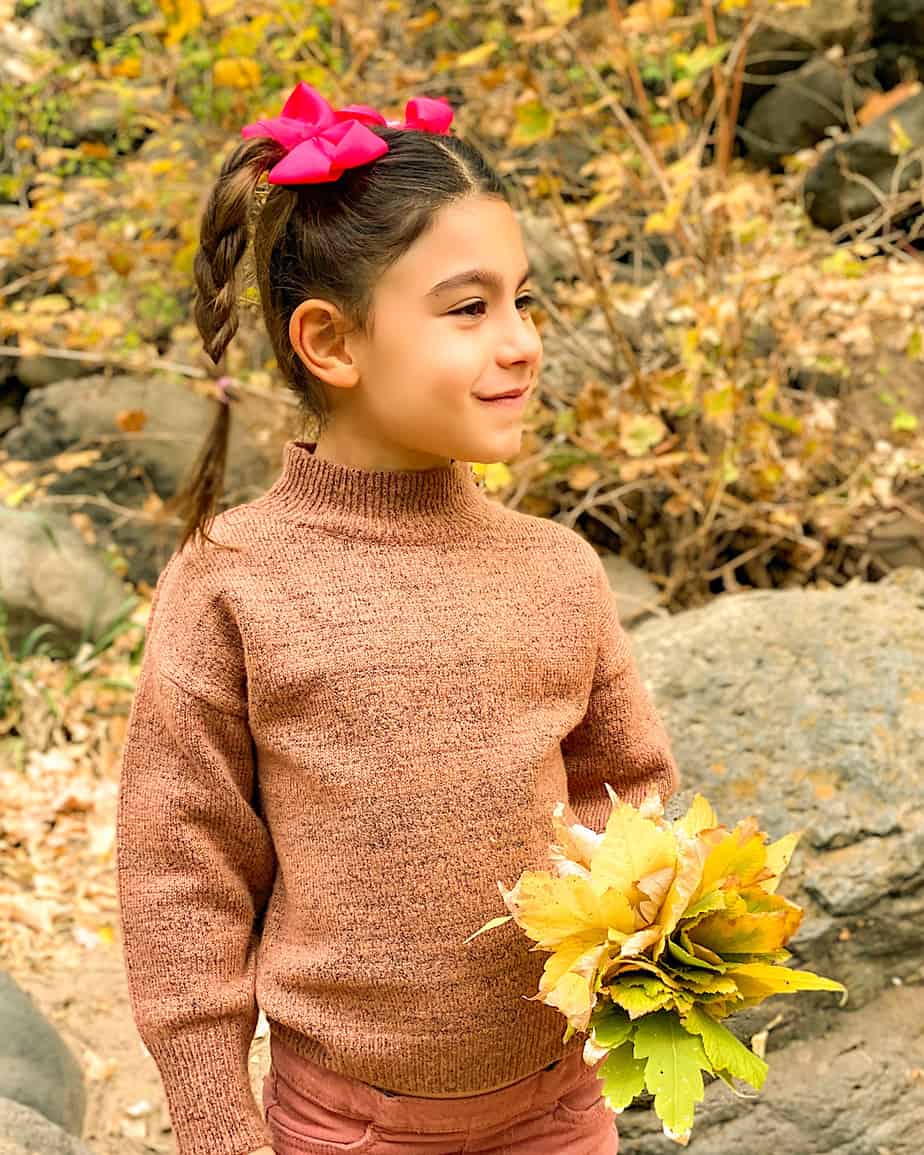 Cont. Where to Dine in Sedona?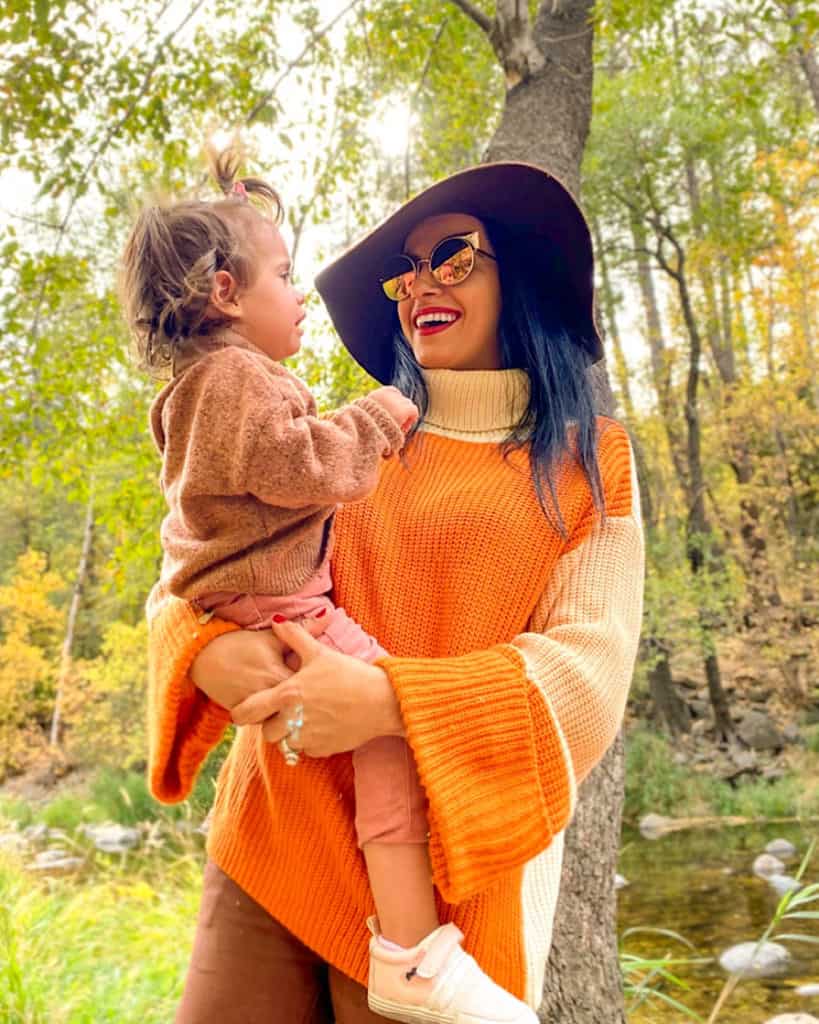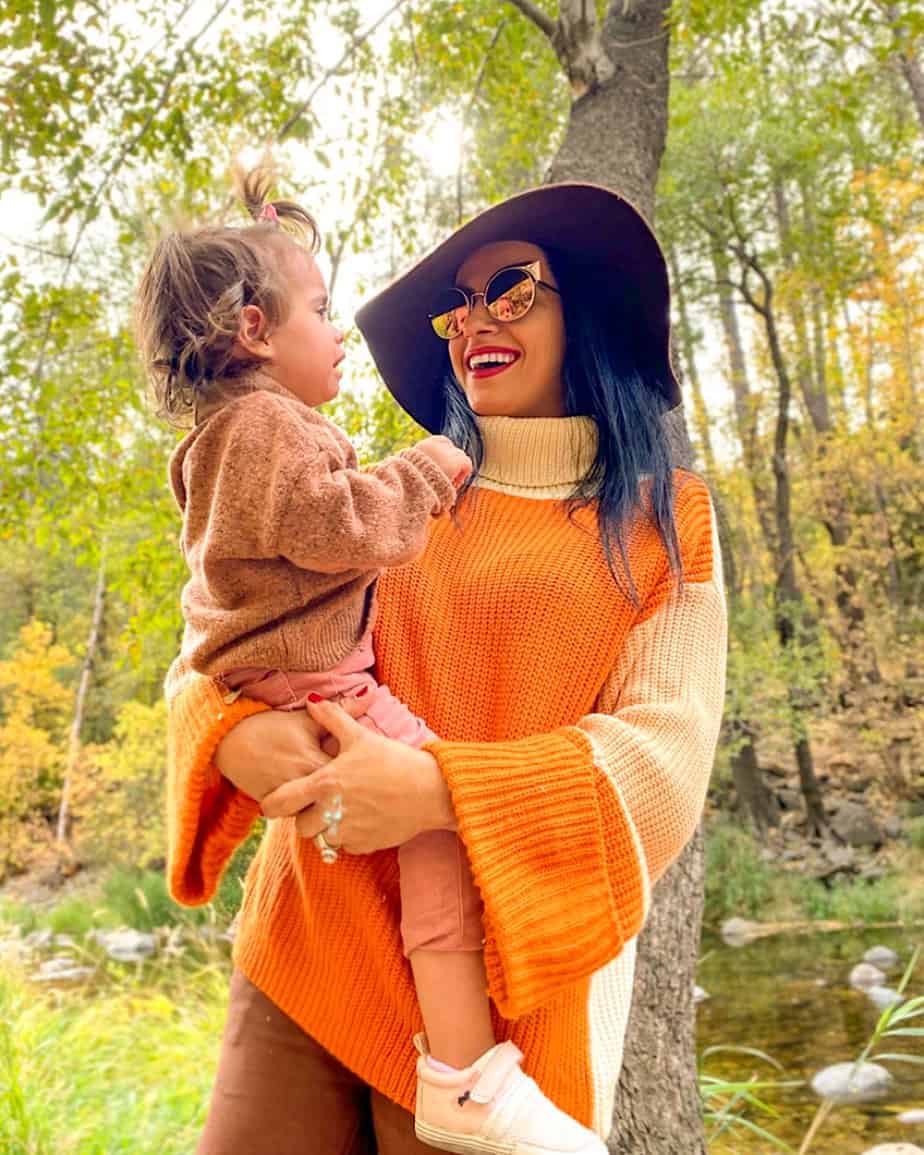 Cont. Where to Dine in Sedona?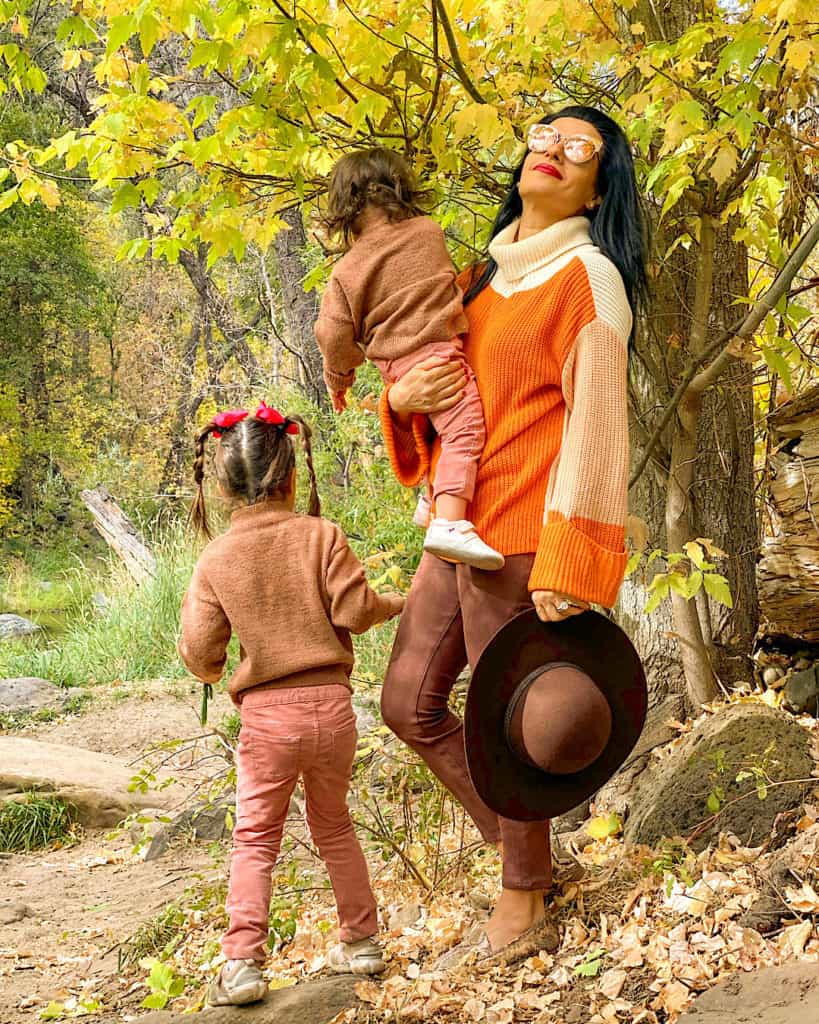 How Many Days Do You Need in Sedona?
If you only want to visit "Sedona town", I believe one or two days is enough! But if you want to explore different parts of Sedona, Grand Canyon and plan some fun outdoor activities that I listed above, you need 4 to 5 days to plan everything and enjoy your stay in Sedona!
So I think it's pretty obvious I think the best time to visit Sedona Arizona is in the fall, haha!! But whenever you make a trip to Sedona, Arizona, I hope you find this list helpful. If you have ever been to Sedona before, leave a comment and share some of your favorite places to eat, stay or do in this wonderful city! And if you're looking for more family-friendly places to visit in Arizona in fall, here are my tips for visiting a pumpkin patch!
Love,
Sherry, xoxo