10 Ways to Keep Your Marriage Strong
As Matt and I are approaching our 10th year anniversary, I wanted to share my thoughts on a few ways to keep your marriage strong.
But before I get into that, please let me share a little story with you guys about "US" and how we met 13 years ago! I remember every single moment of the day we met, the day we got engaged and the day we got married! It feels like it all happened yesterday!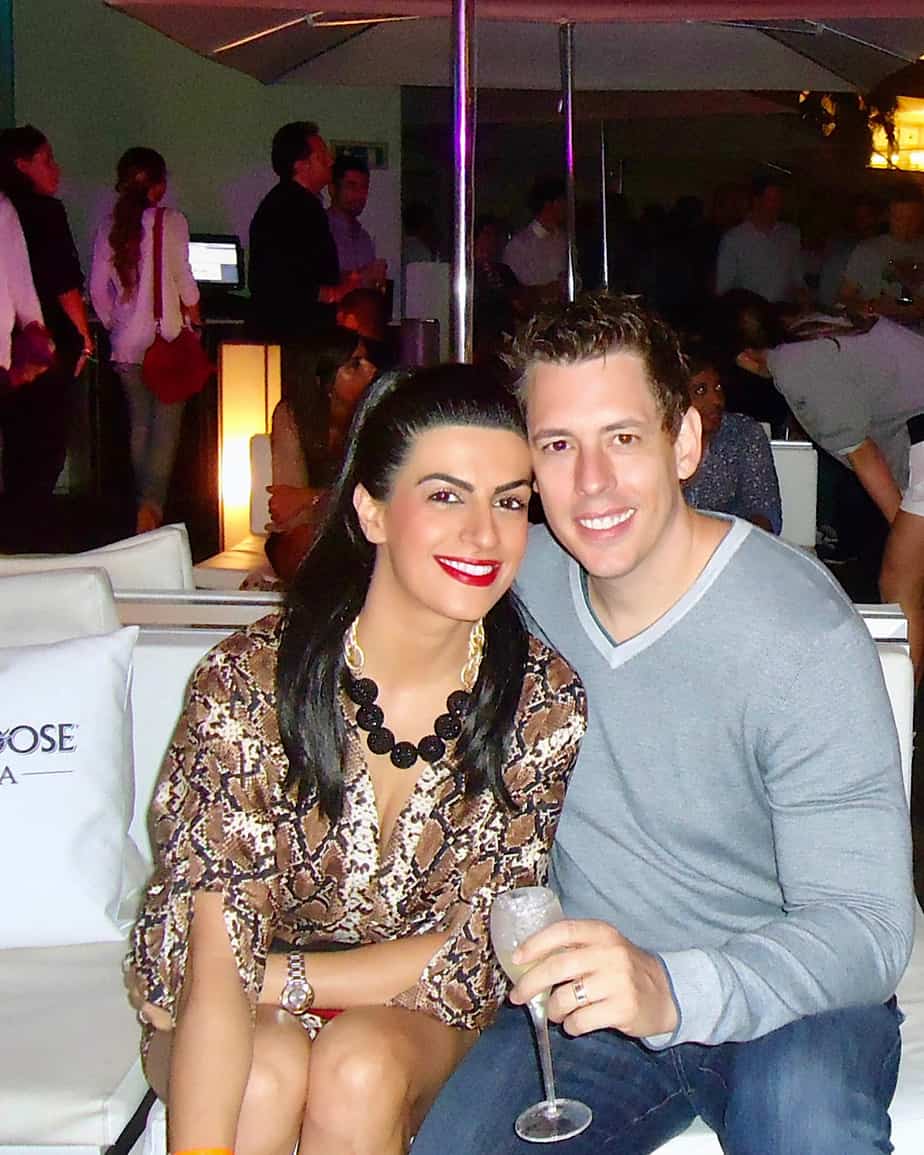 Sometimes when you least expect it, good things happen. This is what happened to us!
A little story behind how Matt and I met
We met at a Starbucks on Sunday morning, at 11:00am, Feb 19th, 2007. As I'm writing this I feel like it was literally yesterday when we met! The day I met Matt at Starbucks, I was having a coffee with my girlfriend, Michelle.
We were catching up after several months and she was asking me if I was dating anyone that I liked. I told her "I'm done dating!!!!! It's either something wrong with me or something wrong with the guys I date! LOL!!!"
But honestly, I was seriously SO disappointed with the "dating world" and wanted to take a break for a while.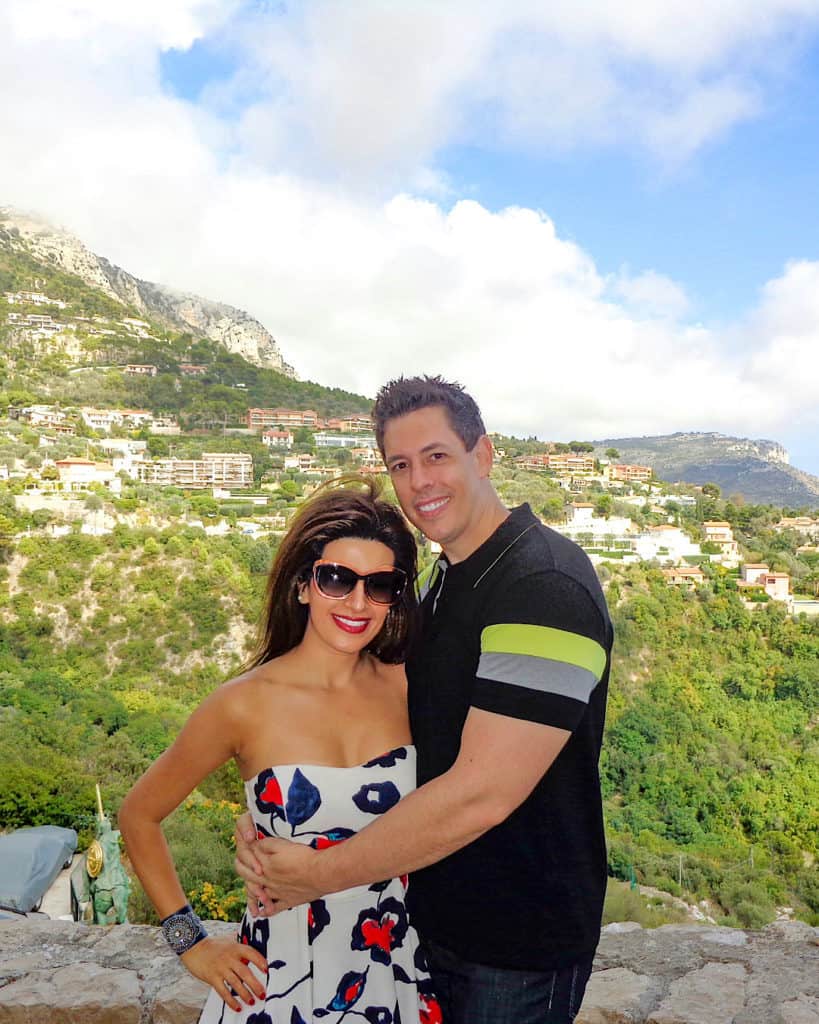 While we were talking I noticed Matt was sitting at a table in front of us and was studying for a test (good thing our tables were not too close to each other so he didn't hear me! Hahaha).
We looked at each other few times before he came to our table and asked me where I was from and started a casual conversation. He asked me if I was single and I said Yes!!! He gave me his phone number then he let me and my friend continue to chat and went back to his table.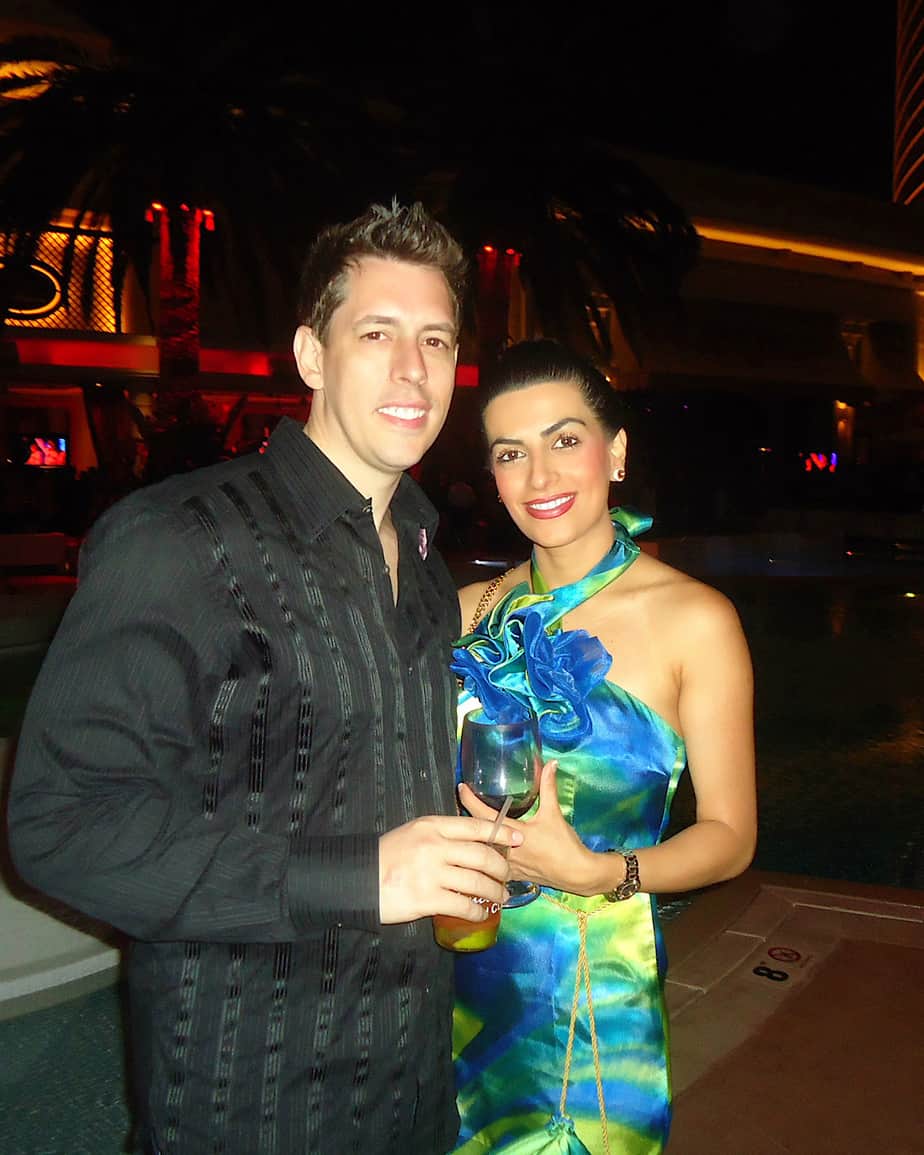 As I was leaving Starbucks, I thanked him for talking to me. He said I would love to grab a coffee or drink with you when you are available! I said sure, and I left!
Since I was so fed up with dating, I didn't want to call him. I was cleaning out my wallet one day (about 4-5 days after we met). I saw his number on a piece of paper, I thought to myself should I throw it away or call?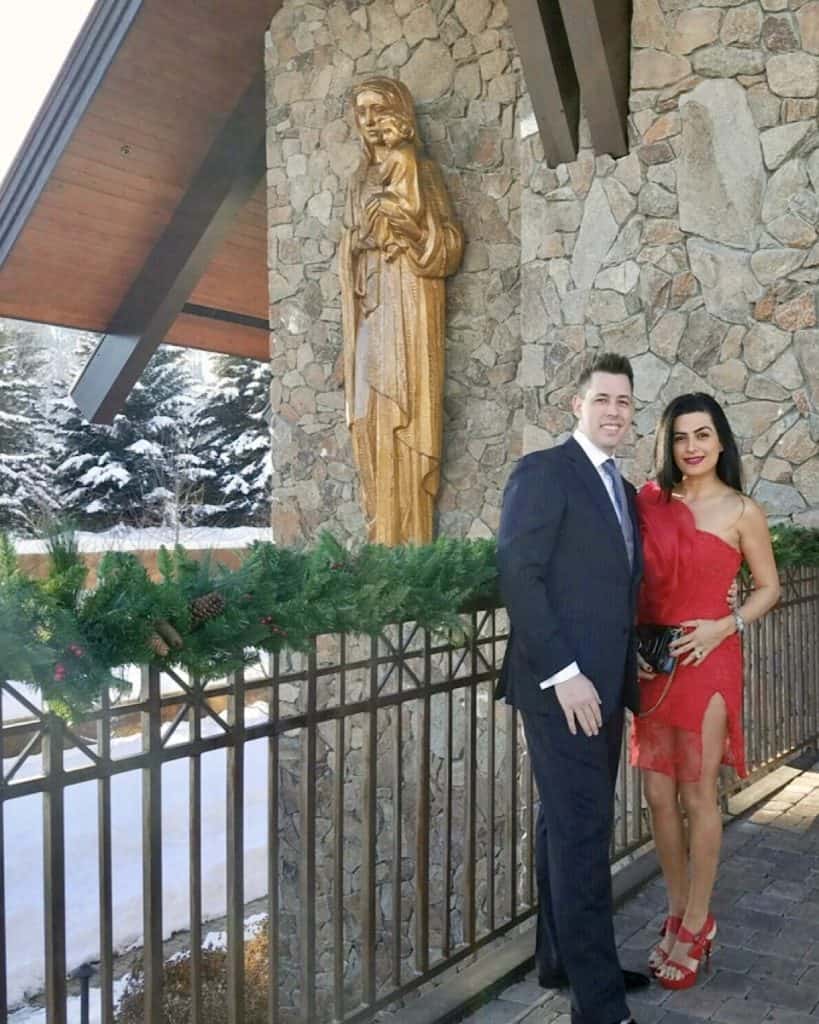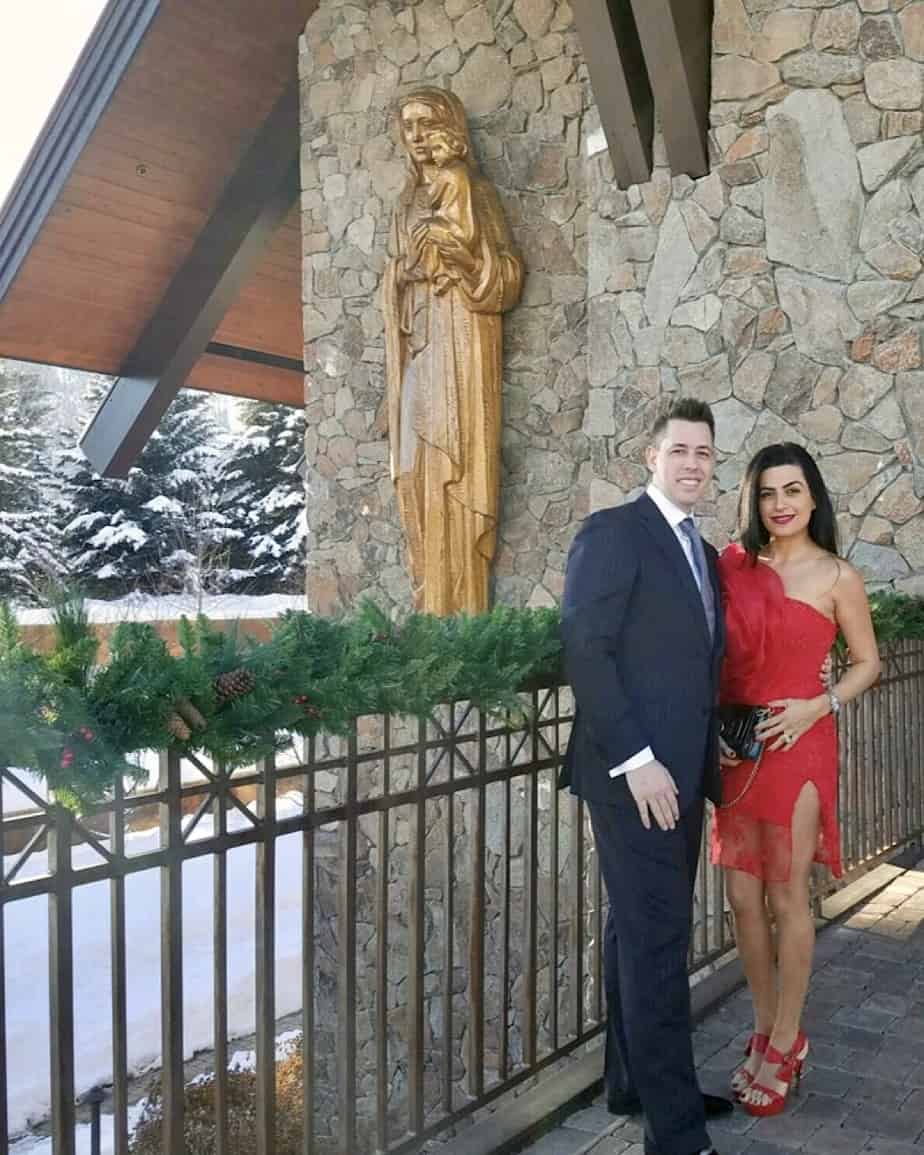 There was something about his kind eyes that made me think, I want to "give it a shot". I told myself if I don't like him over the phone, then I'm not going to even bother to go on a date with him! So I called him… From the very first conversation I felt like I knew him my whole life!!! And the rest was history!!!
I always tell my single girlfriends that when you find "the one", you just know it! There are no "games", no "drama" and no "excuses" are involved!
Where & How We Got Engaged
After two years of dating, Matt proposed to me at the same Starbucks that we met. I remember I had a rough day at work. As I was talking to him on the phone after leaving work and complaining about my day, he suggested to go to Starbucks and grab a coffee.
So I went home, changed my outfit to some super comfy pants and sweater and drove to Starbucks. He said he would meet me there! When I walked in, he was already inside and was ordering our coffees.
We sat down and talked about both or our days and he let me vent because I was still mad and angry about my day. It felt good to get to talk…then all the sudden he put his hand in his side pocket and brought a beautiful red wooden and velvet box.
My heart started beating out of my chest. He opened the box and looked into my eyes and said "Will You Marry Me"?!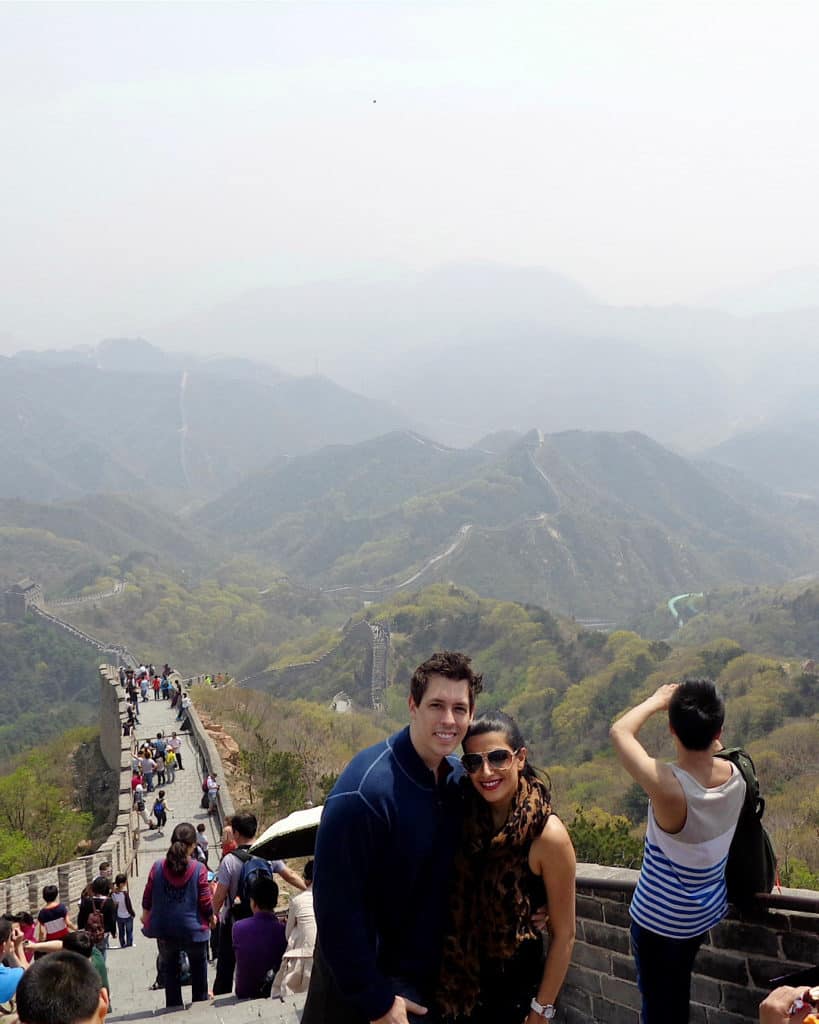 I was SO happy that I completely forgot about my bad day. I jumped to his arms and kissed him and said Of Course!!! Hahaha! I remember there were 5-6 young college students sitting next to our table, along with some other people…
They all started clapping for us after they watched us getting engaged! We celebrated our engagement with a romantic dinner at one of our favorite restaurants the following night.
I have to say that I knew we were going to get married! Because I always told Matt that the ring on my finger is going to last a lifetime. So I wanted to make sure that I love the setting/design. Therefore, we looked at several settings together.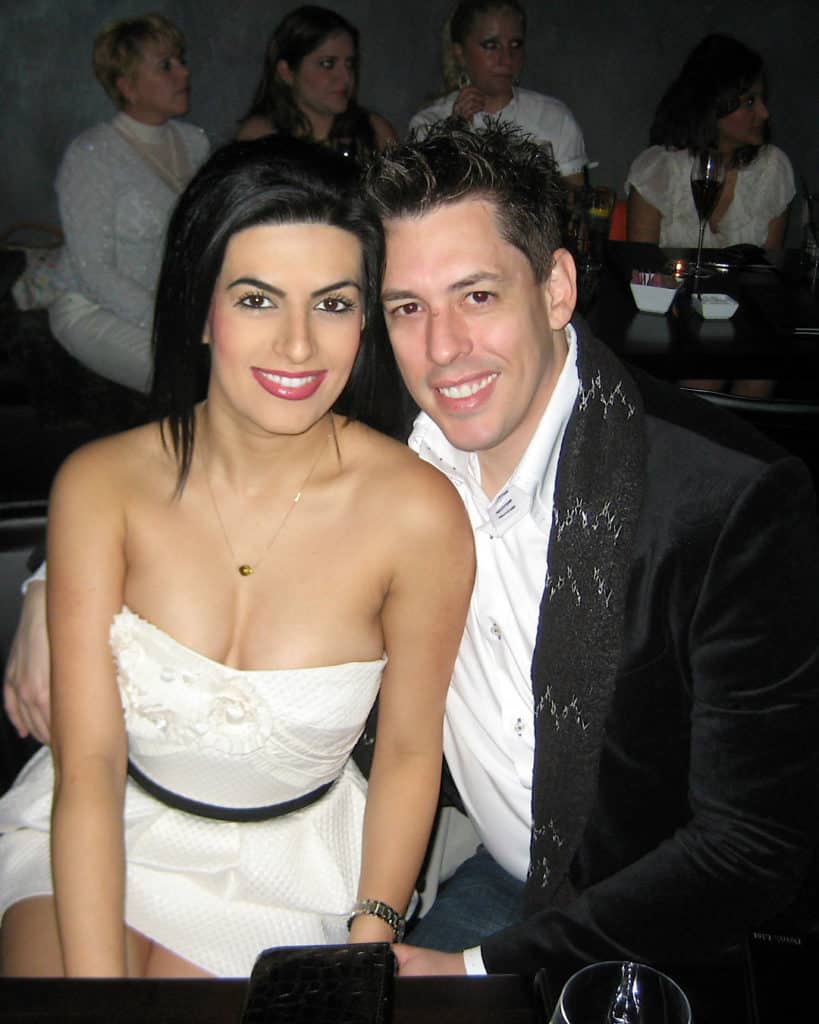 At that point, Matt knew what I liked and what I didn't like. So he told the jeweler what he wanted! He had the ring for a while, but he wanted to propose when I "expected it the least"! Which he did a great job!
The night he proposed, I had no idea what was about to happen! I also think he picked the best place to propose! We both love Starbucks because it brought us together!
Want to know about our destination wedding? Check out my post here!!
10 Ways to Keep Your Marriage Strong
By no means am I a relationship or marriage expert or a counselor! Hahaha! Because I am NOT! I only try to learn from my past mistakes and use those experiences in my current relationship.
In my opinion, there is no such a thing as a "perfect- flawless couple", "perfect-flawless relationship" and "perfect- flawless marriage". However, I strongly believe every couple can make a CHOICE about their relationship and happiness. You can certainly drive each other crazy, but still love each other! Like how sometimes Matt and I do! Hahaha!
As we grow, we change, Right? So it's up to us as couples to grow together or grow apart. Nobody knows what the future holds. As I'm writing this today, I feel very lucky to have such a caring and loving husband like Matt. I hope ten or twenty years from now, Matt and I still have the same feelings toward each other. We try our best to work toward maintaining our feelings!
Relationships require work, patience and compromises. I think the biggest key to any successful marriage/ relationship is "Team Work" and not to be selfish! But let's take a look at what makes a marriage work and the ways to keep your marriage strong now!
In my opinion, here are the top 10 ingredients to a successful marriage
1- First of all, even happy couples argue! It's perfectly "healthy" and "okay" to argue and if you don't agree at least do not be disrespectful toward each other! There is a difference between fighting and arguing. Arguing is a healthy way to get emotions out on the table. The best "TIP" to keep in mind is to control your temper and again don't be disrespectful to each other.
2- Be honest and trust worthy!!!! In my opinion, honesty and trustworthiness is EVERYTHING!!! If you don't have trust, you have nothing! I say this because I experienced it in my previous relationships. There is nothing worse than being in a relationship that you can't trust your partner! I truly believe honesty and trust is the foundation in a successful marriage or any other relationship. A great way to build trust in your marriage is to be consistent, reliable and dependable.
3- Go on date nights! Regardless of if you have kids or not, you need to spend some time together. Matt and I are good at setting time aside for each other! It doesn't have to be some crazy fancy romantic dinner! Even a casual sushi and movie night is a perfect way to "water the plant". Since Coronovirus has changed almost everything (all restaurants are closed) we haven't been to any date nights for so long… You can totally feel the difference!
4- Give each other space! It's Okay to have a fun "girls weekend" with your girlfriends or guys friends once in a while. I think for the past 10 years being married, I took more "time off" for girl's trips/girls weekends than Matt did! But there have been times that Matt went on a ski trip with his brother, or few other weekends with his college friends! We don't complain if one of us wants to have a plan with friends or family! It's perfectly healthy for your relationship! Don't be a control freak! Hahaha
5- Share household chores! Yes, we all prefer to be lazy and sit on the couch and watch our favorite TV shows. Who said women are in charge of household chores?! Hahaha! I believe a wife and husband should help equally with chores around the house if they want to have a happier relationship/marriage. If my dad (older generation) was able to help my mom SO MUCH around the house, my husband should be capable of doing the same thing 🙂
6- Compliment each other! Don't forget, this is how things were in the beginning of the days and months of dating, right? And it felt so good hearing complements from someone that you truly loved! Keep that great habit throughout your marriage. Even our 5 year old daughter, Valentina LOVES to receive compliments! Because it makes her feel good and special. So don't forget to do that with your partner!
7- Don't compare your partner to anyone! This is truly a relationship killer. There is never a winning in comparing. When you compare your partner to someone that is perceived to be "better looking" or "more talented" or anything else, all this does is creating bitterness and anger. So don't make that mistake!
8- Take good care of yourself and don't let yourself go! Some people think now that they are married, it doesn't matter how they look anymore!! They get out of shape, they don't take care of themselves or they get "sloppy" when they dress! Wrong, wrong, wrong!!! Always stay fit, not just for your partner but for yourself! Being fit, looking good and taking care of yourself always makes you feel better about YOU!
9- Say sorry! Matt is so good at this and I suck at it! Hahaha! I'm working on it though! Because I simply want us to be a good example for our children! When you apologize to someone who you care about, it lets them know their feelings and happiness are important to you. So say sorry if you made a mistake or hurt his/her feelings!
10- Do things together! We love to go to movie, eat out and travel together! Although we can easily drive each other crazy when it comes to traveling and packing, (I pack the entire house, and Matt takes only two shorts, two shirts and one pair of shoes, LOL)!!! Somehow we make it work! We don't like to go to the grocery store together, because we get into an argument! Haha! But I believe it's very important to do things together that you both enjoy!
As I mentioned above, I don't claim to be a relationship "expert". I am not a perfect wife, perfect partner or a perfect mother. I try to do my best and to use my "good and bad" experiences in life. I take those "life lessons" and implement them into my day to day life with Matt and my children and that's how I've found these ways to keep your marriage strong!
This is one my FAVORITE quotes by Princess Diana; "If you find someone you love in life, you must hang on to it, and look after it".
Love,
Sherry, xoxo