9 Absolute Summer Wardrobe Essentials
Hey friends! In this post I want to share the summer wardrobe essentials that every woman must have!!! Although I am not a big fan of Arizona hot summer (LOL), I get SO excited to change up my wardrobe to bright and bold summer colors, sun dresses, shorts, swimsuits and so much more!
This post is about summer wardrobe essentials that every woman must have!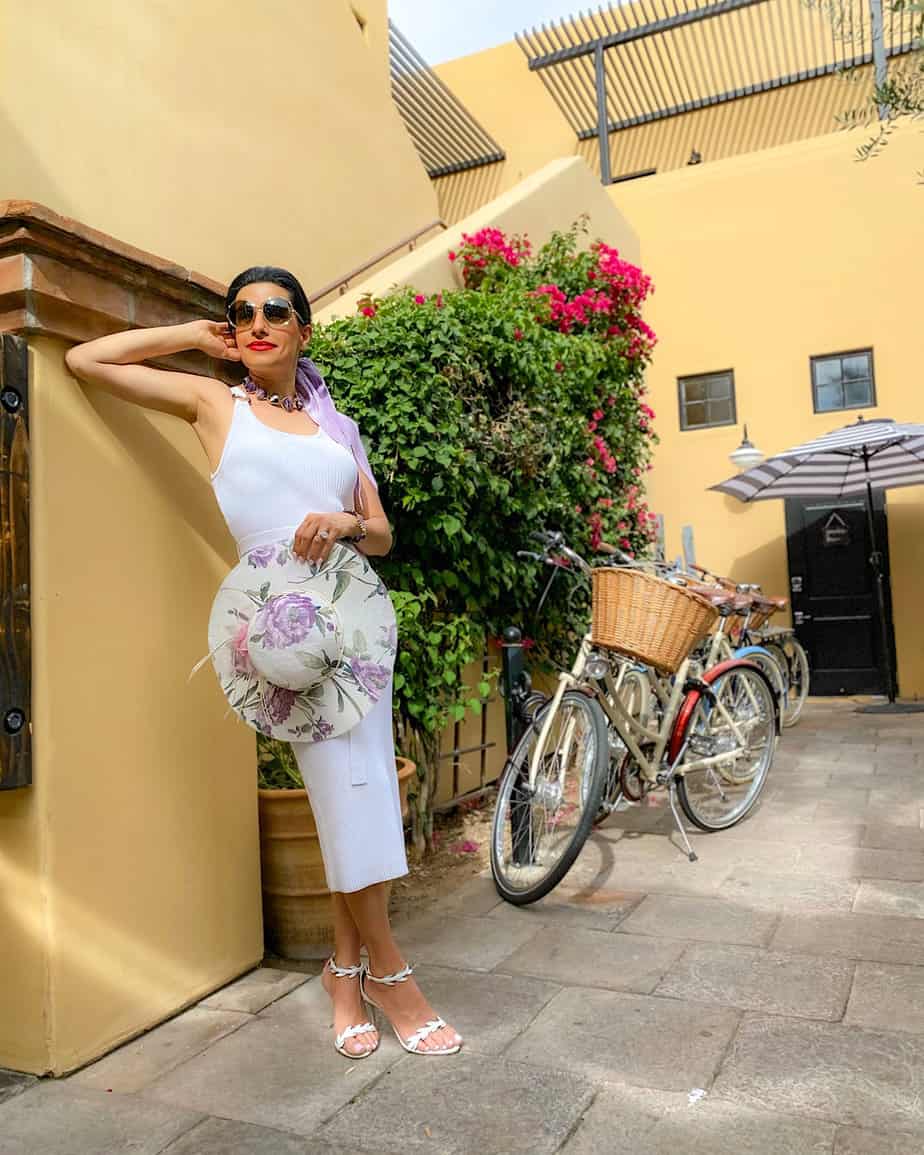 This post may contain affiliate links, which means that I may receive a commission if you make a purchase using these links.
When it comes to summer must-have accessories, you get to have all the fun with mixing and matching the different essentials to create new looks. You might be thinking what is meant by a summer capsule wardrobe?
Well, these are the items you will be needing to create BASICALLY every outfit. That's what I love most about summer essentials! Whether you are going out to have fun in the sun or wish to stay indoors and sip on your iced tea, these are the pieces that every summer closet must-have.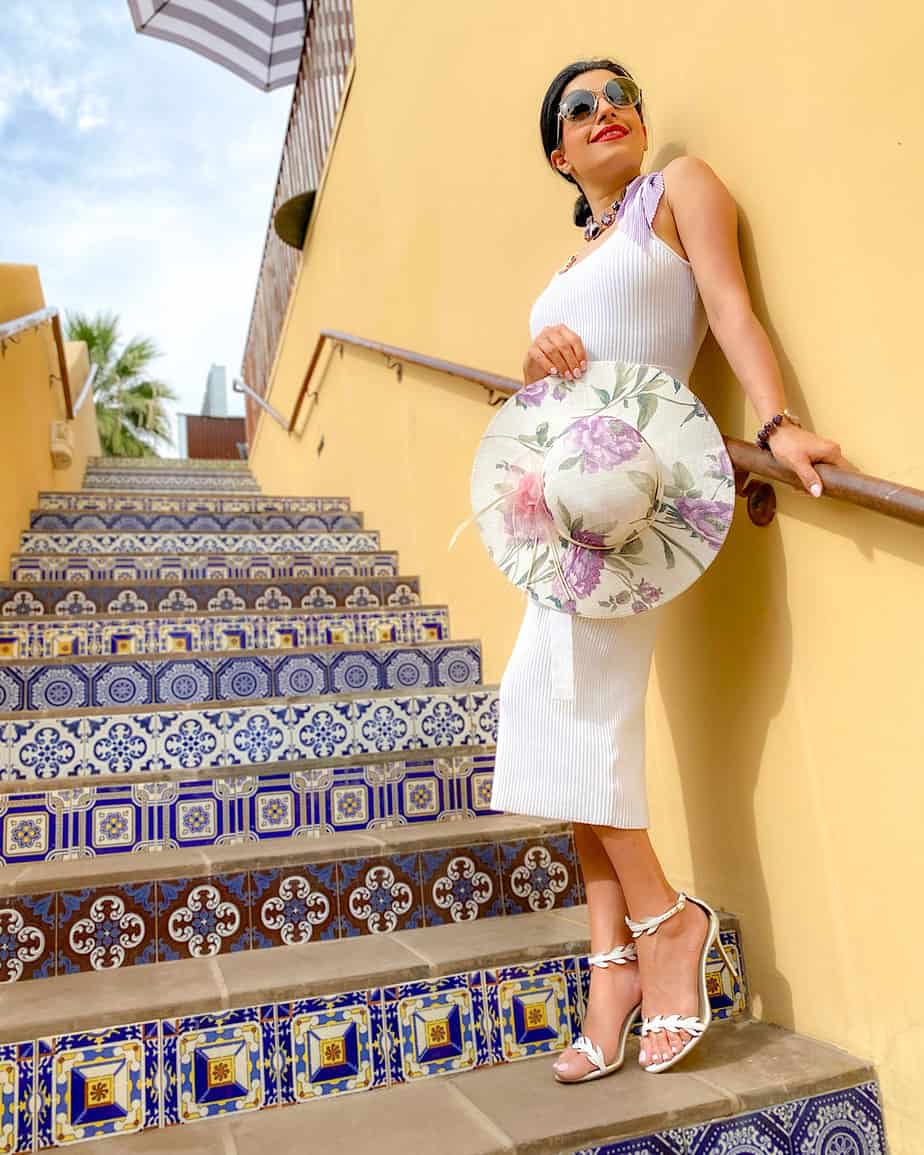 I am a HUGE fan of "loose-fitting" summer dresses! My closet is full of these kinds of dresses these days! Haha! I honestly think, your best bet to stay cool in summer is to have lots of loose-fitting dresses, tops, and shorts!
Your summer closet should ideally have the following items: Summer white dress (mini, midi, or maxi), midi skirt, a shirt dress, white T-shirt, denim jacket, two-strap sandals, and so on… These trendy and versatile items will allow you to look and feel your best no matter where you go.
Traveling to the beach or plan a breezy, summer outdoor trip in the city, these clothes will help you look effortlessly chic. Before sharing some of the summer wardrobe essentials with you, I like to share some easy tips on how to build a summer wardrobe!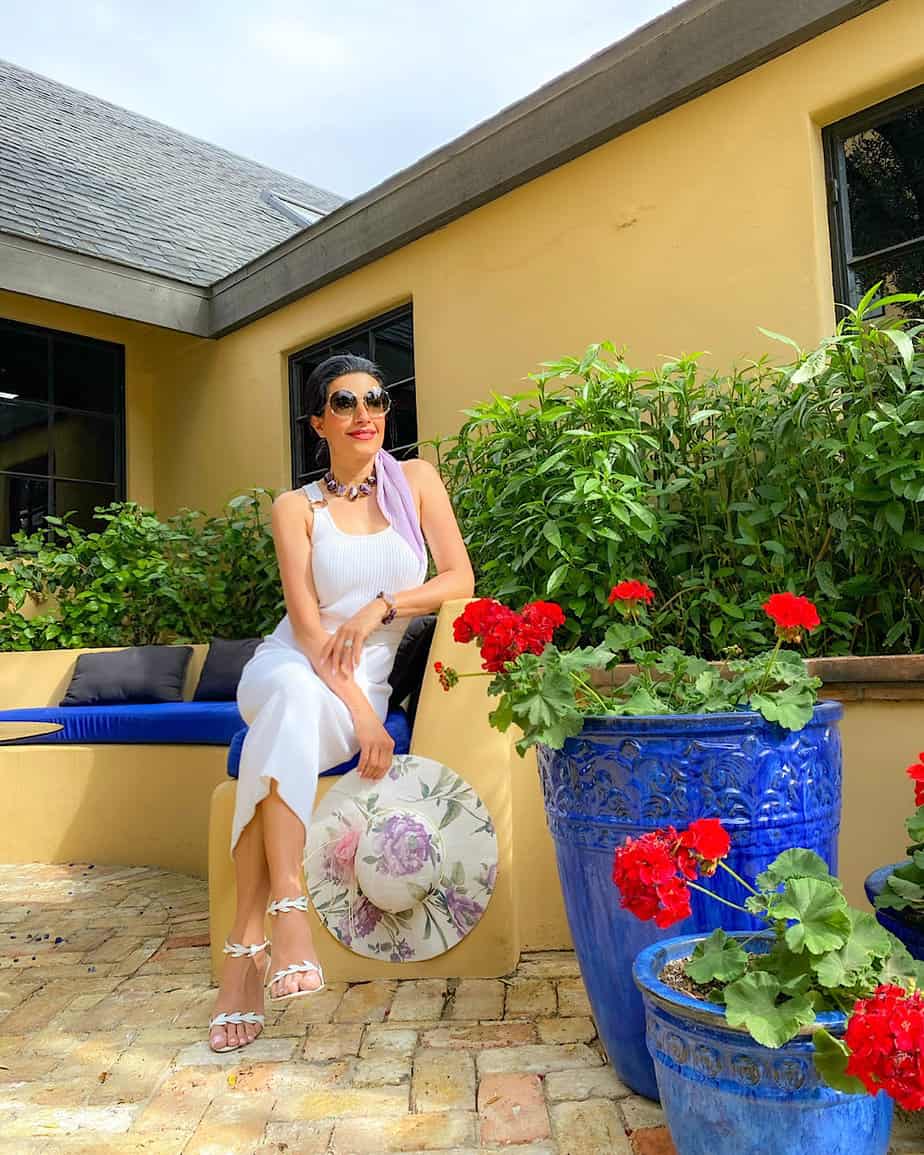 How to Build a Summer Wardrobe
Building a wardrobe for the warmer seasons is an exciting and fun process. The first step of building your summer must-haves includes figuring out what you already have in your closet.
What clothes you want to keep, how much space those items will take up in your closet or dresser (or both!), as well as which colors are most suitable given weather patterns during each part-of season/year period! Make sure you already have some versatile pieces in mind and then find ways of incorporating more colors into each piece.
I have compiled a list of essentials for summer wardrobe that will make you feel your best no matter where you go:
Summer Capsule Wardrobe
1- White Dress, Must-Have Summer Wardrobe Essentials
A midi dress is the perfect go-too attire to dress up for a cocktail party, wedding, or even a weekend brunch. It is THAT versatile and that is why it is #1 in my top summer fashion essentials. You can work out many outfits centered around a midi dress. A white midi dress is not seasonal and classic for all times.

If you are not a fan of "midi dresses", you can get mini or maxi white dresses! They are all perfect for the summer wardrobe! If you live in a place that your summer is "cooler" than our summer in Arizona, I suggest throwing in a pair of knee-high boots! I LOVE that look!

2- High-heels, Wedges + Woven Design Sandals
These floral ankle strap wedge sandals are prefect for your summer shoe closet! If you want to keep it more formal for a night out, you could always opt for these elegant gold ankle strap leather sandals. I love the "thick chains" look! There are also other beautiful designs that are more affordable!
You don't need to only wear summer white heels or summer wedge sandals. These double strap sandals are SO cute!!! The braided woven flat sandals and some Knotted Sandals just have that summery "beachy" vibe to them. Also, if you are heading to the beach this summer, I recommend getting one of these cushiony flip-flops. I bought them for our beach trip to Cabo a couple of months ago and loved them! 
Here are a few pairs of cute sandals for this summer:

3- Fashionable Head Scarves, Headbands & Headwraps
I honestly do not know why I do not wear a lot of headscarves! I am more of a "hat" type girl! However, I love fashionable headscarves! Tie your hair up with these satin silk scarfs. Keep it all cool and chic with these colorful headwraps.
What I love about them is not only they are so cute and colorful, but also, they keep the hair off the face. You could even use these scarves to double up as head wraps. That's two uses from the same accessory. Headbands are one of the most underrated fashion accessories. I've found headbands make it easy for me to take my look from "casual" to "dress-up" in minutes.
Here are some of my favorite headbands


4- Stylish Summer Hats- Most Important Summer Wardrobe Essentials
I am always in search of a new hat! Matt jokes with me about why I don't start a hat store! Hahaha! Because I LOVE hats (both for Summer and Fall). Here are my top summer fashion essentials when it comes to hats!
These summer hats are must-haves and a great addition to your summer wardrobe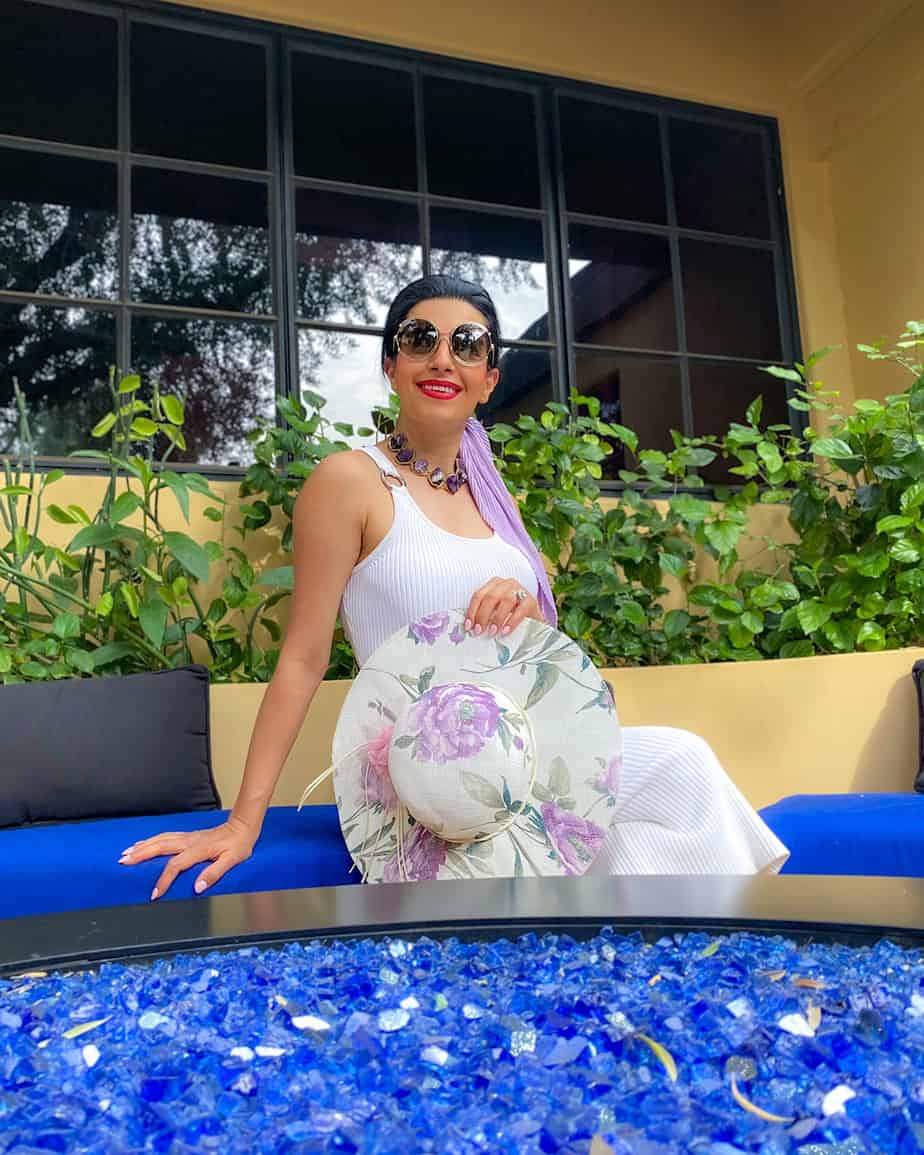 5- Statement Sunglasses, Must-Have Summer Wardrobe Essentials
When it comes to sunglasses, you can choose to splurge on designer sunglasses or go lowkey and get nonbranded ones. These designer sunglasses elevate your look to a whole new level. To get the perfect pair of sunglasses, you want to find a pair that complements your face shape.
The general rule is the that shape of your sunglasses should be opposite of your face shape. For example, if you have a square face, the curvy rounded shape frames would suit you. This is a great guide if you want to find out how to find the best sunglasses for your face shape.
Here are some of my favorite statement sunglasses

6- Flowy and Floral Dresses
If you are a fan of florals, you are in luck because florals aren't going out of fashion this summer. Stock up on these dresses and complete your summer capsule wardrobe. Check out "The Best Midi & Maxi Dresses this Spring/Summer"!
Here are some of my favorite flowy and floral dresses this summer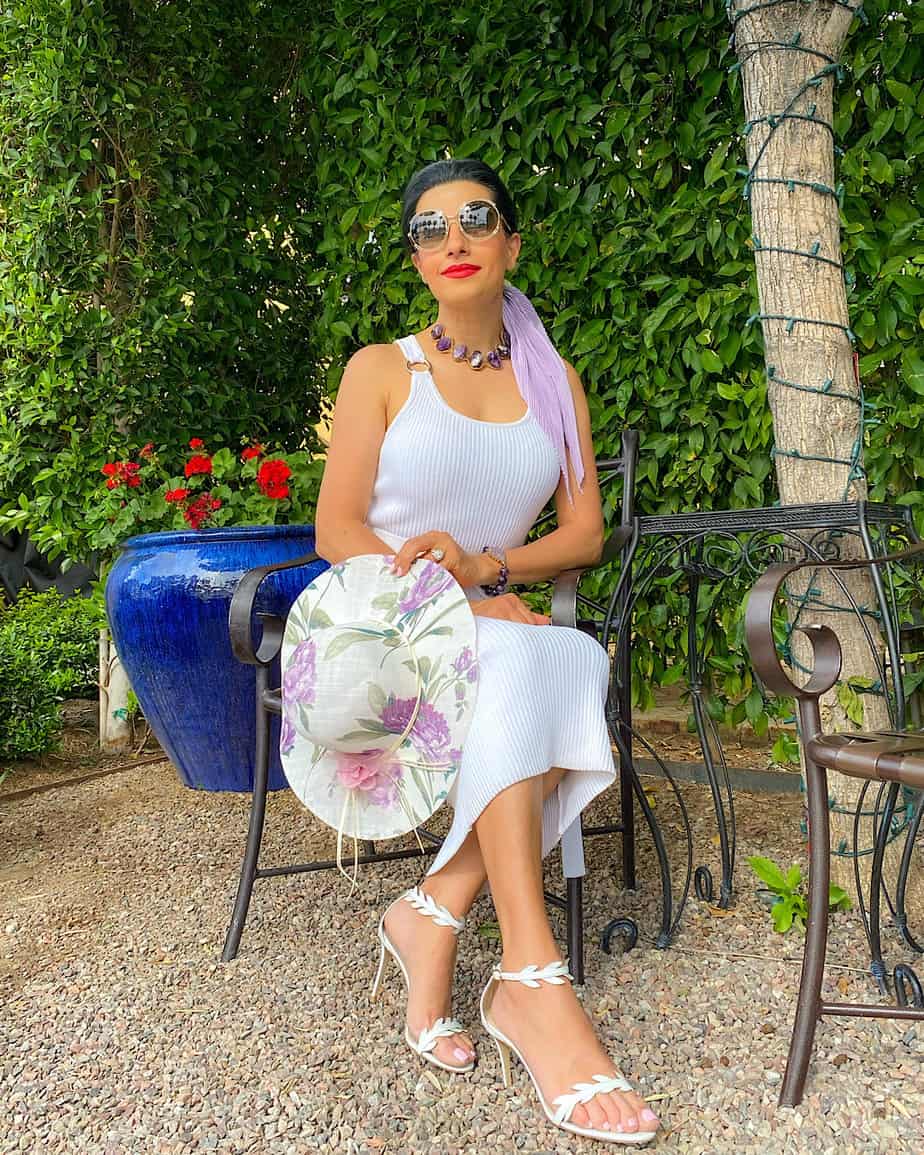 7- High Waist Belt for Dresses 
I have been always a fan of high waist belts for dresses and skirts. They are such a cute and EASY accessory that can tie the outfit together! Whether you get designer belts or non-designer ones, both are going to rock your look. I love "stretchy belts"! For those who love to wear dresses but have a hard time juggling the waistline and hips, a stretchy high waist belt is an easy fix!!!
Here are some of my favorite high waist belts

8- Tote Bag
Tote bags are so popular these days and it's not just because they're a great way to carry your things. They've become the go-to accessory for any occasion! You can dress up a casual outfit with one, wear them as your purse, or use them when you travel. What makes totes such an amazing investment is that they never get old! There are so many beautiful designers and non-designer Tote bags out there!
To be honest with you, I'm not a big fan of "labels" showing all over the bags! When it comes to buying designer handbags or shoes, I always try to avoid buying styles that show off so much of the brand name. However, there is nothing wrong with it, if you are the type that likes the logo to show on the products.
 Here are some designer and non-designer Tote bags (with or without the logo)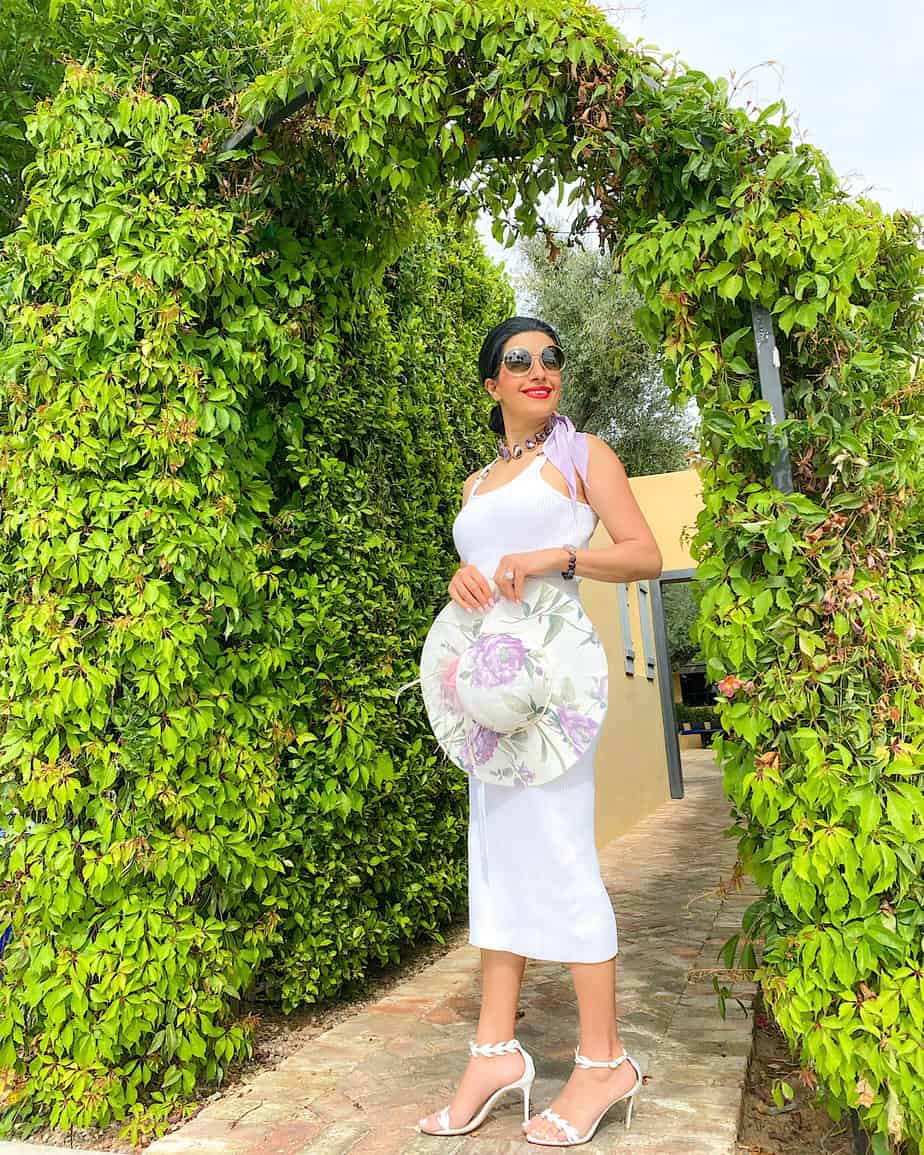 9- Stylish Swimsuit and Coverup
One of my FAVORITE things to add to my summer wardrobe is at least a couple of new swimsuits each year! Swimsuits are another summer Must-Have accessory. I LOVE one-piece swimsuits and I don't think they will be going out of style for a while! 
Here are some of my favorite one-piece swimsuits & bikinis for this summer

Whether you want to stay cool and comfortable or dress up in style, these top summer fashion essentials are perfect for every occasion. From a breezy maxi skirt that keeps your legs covered on the hottest day of summer to an airy sundress, there's something for everyone!
There are so many hot trends this summer, but what about your favorite? Is it espadrilles with a maxi dress or sandals and a jumpsuit? Whatever your preferences, I hope you can find something from my top picks in this post!
Have fun shopping!
Love,
Sherry 
Sherry, xoxo