14 Fall/Winter Fashion Essentials for Your Wardrobe!
Since we don't get the cooler fall temperatures in Scottsdale and Phoenix in fall (until November), Matt and I decided to take a little road trip with Valentina and Alina and spend the night in…
View Post
Must-Have SENTALER Coat Styles For This Fall/Winter Season
I am in love with this stunning SENTALER coat!!! I discovered the SENTALER brand when I first saw it on Kate Middleton, the Duchess of Cambridge and Meghan Markle, the Duchess of Sussex. I immediately…
View Post
Glam Fall Tablescape with Blush Pink & Purple Pumpkins!
An Unexpected Twist on Fall Décor! When we think of "fall colors" we immediately think of orange, yellow, brown, burgundy, etc. Using blush pink and purple is an "unexpected twist" on fall décor and does…
View Post
Cute Pumpkin Patch Outfit Ideas
It's getting to be a spooky season! I love this time of year – besides beautiful scenery and cooler weather, October and November are such a special time filled with friends, family, and fashion! I…
View Post
Fall Courtyard Design Ideas With Pumpkins And Fresh Flowers
Fall is such a beautiful time of year! The leaves have changed, and the decorations bring so much color into our lives! As you all know, I absolutely love to decorate our home with a…
View Post
DIY Pumpkin Centerpiece With Faux Flowers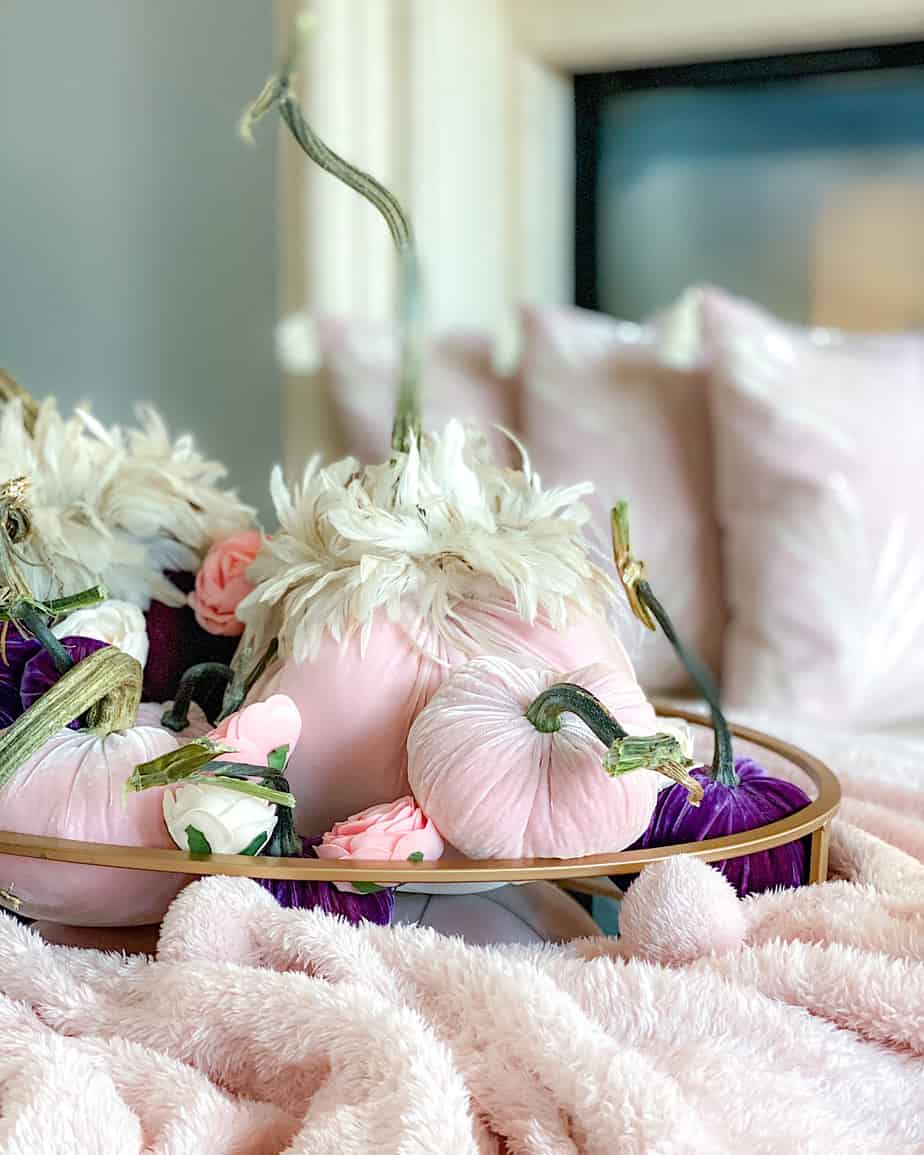 Happy fall everyone! As you all know, I have always had a passion for home décor and styling. I love to "mix and match" different colors and textures to create the best possible harmony between…
View Post