9 Stunning Spring Coffee Table Decor Ideas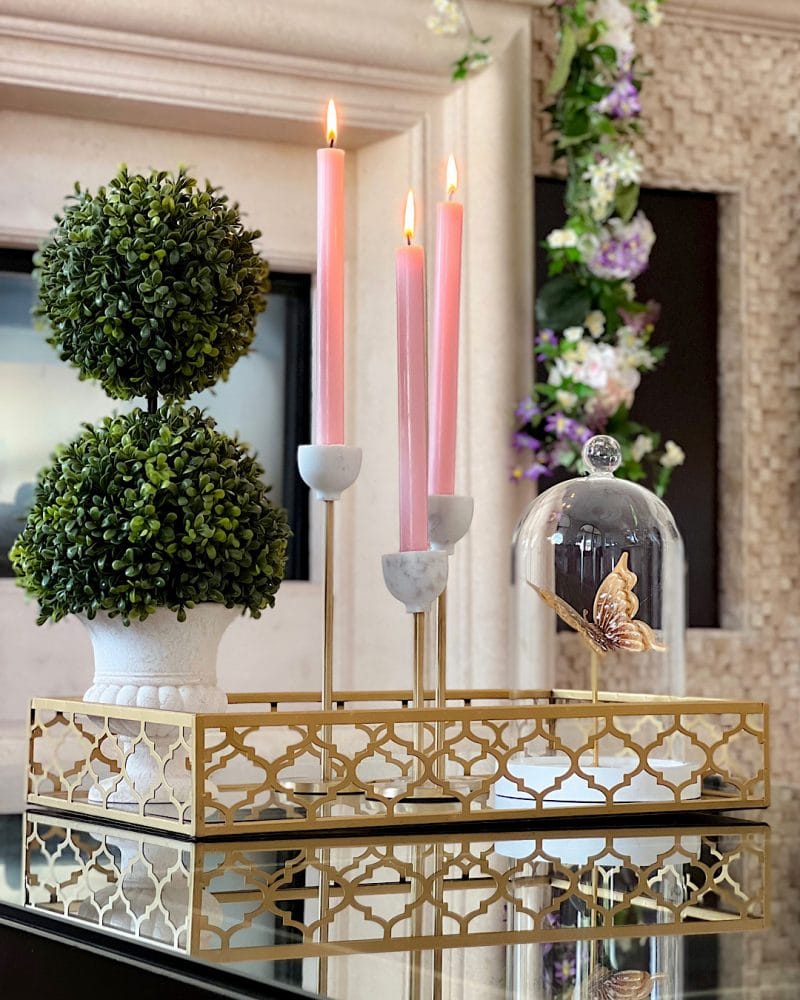 Are you looking for some inspiration to freshen up your living room for this spring? If so, I am going to share some Spring coffee table décor ideas that can easily transform your home as…
View Post
Mantel Decorating Ideas for Spring
Hello everyone!! Spring is such a great time to decorate your home with beautiful bright and pastel pops of color to freshen up your décor. You can add pretty pieces and spring living room décor…
View Post
9 Elegant Valentine's Day Décor Tips for Your Table Display!
Happy "almost" Valentine's Day everyone! Finding the perfect elegant Valentine's Day Decor is a MUST to celebrate Valentine's Day! Adding festive and fun decor to your home isn't hard to do at all. I LOVE…
View Post
9 Valentines Gift Baskets for Her That She Will LOVE!!!
Hi everyone! Valentine's Day is coming up and if you still have no idea what to get your significant other or a very special lady in your life, I decided to put together a list…
View Post
7 Must-Dos at Arizona Biltmore- A Waldorf Astoria Resort During Christmas!
Disclosure: My family and I were invited as guests by Arizona Biltmore Resort in Phoenix. As always, my opinions are my own. With a blink of an eye the 2021 holiday season ended!!! I thought…
View Post
What Are the Best Gifts for Him This Holiday Season?
Hi ladies! When it comes down for shopping for Matt, my brother-in-law, my dad, or any man in my life, I sometimes get confused on what to buy! I feel like shopping for guys can…
View Post